Are you tired of sifting through your computer's clutter? Do you wish for a tool that not only shows you the size of all your drives, folders, and files but also lets you manage them effortlessly? Well, your solution has arrived! Introducing Trisun 1Tree Pro, the ultimate disk management tool that allows you to take control of your digital space. And here's the best part – you can get a FREE license for an entire year through our exclusive giveaway!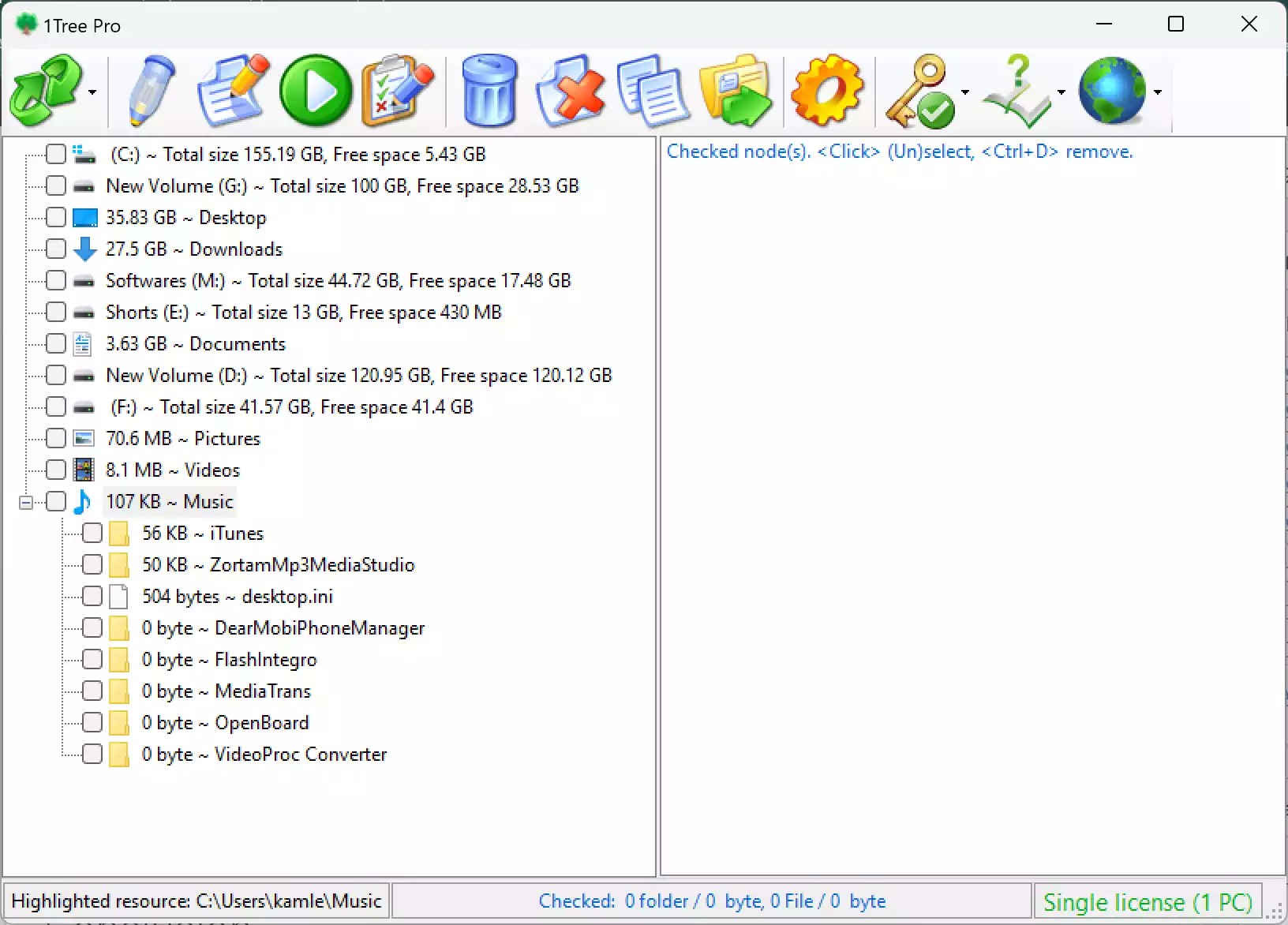 Why Trisun 1Tree Pro?
1. Comprehensive Overview: With 1Tree Pro, you can instantly visualize the sizes of all your drives, directories, and files in one tree view. Say goodbye to the hassle of searching through multiple folders to understand your disk space usage.
2. Batch Operations: Operate on your resources efficiently with batch mode functionality. Move to Recycle Bin, Permanently Delete, or Move/Copy to another location – perform these common operations with just a few clicks, saving you valuable time.
3. Size Sorting: Sort your resources intelligently by size in descending order. Identify and address the largest space-consuming items first, optimizing your disk space effectively.
4. User-Friendly Interface: 1Tree Pro offers a customizable interface, making it easy to navigate and tailor to your preferences. Experience the power of a clean and organized workspace.
5. Special Commands: Access unique commands, such as obtaining the full path of a resource with ease. Enhance your control over drives, files, and folders with additional functionalities.
How to Grab Your FREE 1-Year License?
Follow these simple steps to unlock a year of Trisun 1Tree Pro for free:-
Step 1. Navigate to this link and download Trisun 1Tree installer.
Step 2. Extract the downloaded zip file into a folder.
Step 3. Double-click on the "1Tree Pro" file to open it.
Step 4. Click on the License icon in the toolbar and select the "Input license key" option.
Step 5. Paste the exclusive license code provided below to activate Trisun 1Tree Pro:-
License Code: 1TP-FORBDJ20231115-NWDN
Step 6. Click OK.
Congratulations! You now have access to Trisun 1Tree Pro for an entire year – absolutely free.
Conclusion
Take charge of your digital space with Trisun 1Tree Pro. This exclusive giveaway provides you with an opportunity to experience the efficiency and power of a top-notch disk management tool without any cost for a full year. Don't miss out on this chance to declutter, organize, and optimize your computer storage. Download your free license now and enjoy the benefits of streamlined disk management!