Are you ready to elevate your music experience to unprecedented heights? We've got exciting news for music enthusiasts – a limited-time opportunity to snag Audials Music 2024 SE for absolutely FREE! This exclusive giveaway is your ticket to a revolutionary music management and recording journey, and here's why you won't want to miss it.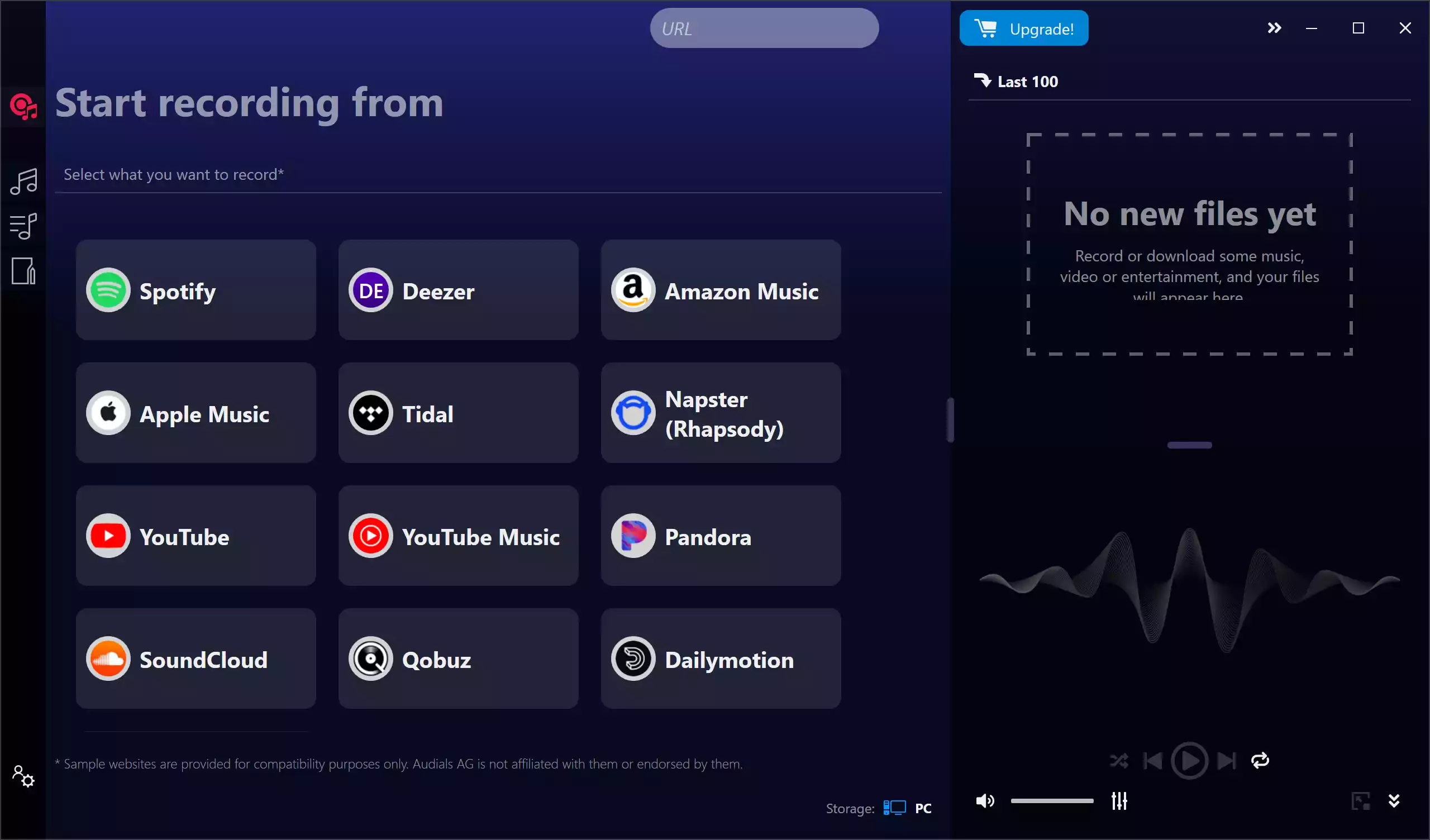 Unleash the Power of Seamless Streaming
Audials Music 2024 SE introduces a groundbreaking feature that integrates music streaming websites directly into the Audials software. Say goodbye to juggling between different windows – now you can comfortably search for and record music from providers like Spotify, Deezer, and Amazon Music without the need for additional installations. Your streaming recordings remain private, shielded from provider tracking.
Unparalleled Recording Quality
Capture your favorite tunes from all streaming sources in unbeatable sound fidelity. Audials Music 2024 SE secures your music in lossless quality, allowing you to store HiRes studio quality in 44.1kHz, 48kHz, 96kHz, or even 192kHz. Expand your music collection with crystal-clear recordings that bring every note to life.
Effortless Playlist Saving
Save valuable time with the one-click playlist saving feature. Whether it's an entire album or a curated playlist, a simple click is all it takes to have it stored in Audials. No more switching between applications – your music world is now at your fingertips.
Seamless Navigation through Music Videos
Navigate seamlessly through the diverse world of music videos directly within Audials. The websites of popular music video platforms are embedded, allowing you to record every song in the best quality after just a short playback. Experience ultimate flexibility and speed in recording, all within Audials Music 2024 SE.
Intuitive Music Organization
Audials 2024 SE offers a completely new perspective on music management. Whether it's your personal collection or downloaded tracks, the intelligent layout adapts to your needs, providing a crystal-clear and concise overview. Immerse yourself in the redesigned music view and transform your music collection into an immersive experience.
Improved Audio Editor
Experience a new standard in audio file editing with the redesigned audio editor function. Precisely cut, professionally edit, and export interesting sections of audio files with a wide range of tools and features.
Efficient Duplicate Manager
Cleaning up is a pleasure with the improved duplicate manager. Duplicate files are automatically merged, and differences between versions are revealed at a glance. Easily decide which versions to keep and save valuable space in your collection.
Conversion and Improvement at Your Fingertips
Master your music world like a pro with flexible control options for converting and normalizing your tracks in the background. Convert your music into any desired audio format and ensure harmonious unity in volume with the normalization function.
Comprehensive Display for an Impressive Experience
The user interface in Audials 2024 SE has been redesigned for a clearer and more focused music display. Tabs and side columns are arranged for immediate accessibility, ensuring your music is always in view.
Just Enjoy Music
Audials 2024 SE offers a mode without a sidebar for those moments when you just want to relax with music. Enjoy your media in full screen without distractions.
Covers, Lyrics, and Intelligent Visualization
Access cover images and track lyrics with a click of a button in the player. Audials 2024 SE intelligently visualizes ongoing processes in the top right corner, giving you full control over what is currently being recorded or edited.
Simple and Powerful with Maximum Performance
Countless functions have been optimized for flawless speed and seamless operation, utilizing the full power of your PC for the ultimate user experience.
Brilliant New Design
Audials Music 2024 SE not only excels in functionality but also boasts a tastefully updated design with captivating colors, fonts, backgrounds, and layouts. Our talented designers have carefully crafted every detail for a visually appealing experience.
Ready to dive into this musical revolution? Don't miss your chance to grab Audials Music 2024 SE for FREE! Simply download the special edition from this link, follow the installation process, and activate your account by logging into the application. Elevate your music experience today!