Many free apps are available on the Internet that let you capture the screen from an open window or an entire window. Windows 11/10 also has a built-in snipping tool that allows you to capture the current screen's desired area on Windows 10/11.
Greenshot for Windows 10/11
The Greenshot is a freeware application that comes with a lot of options. If you want a perfect screenshot and editor tool, then Greenshot is an ideal option. This is a ground-breaking open-source screen capture software for the Windows 11/10/8/7 operating system, optimized for productivity.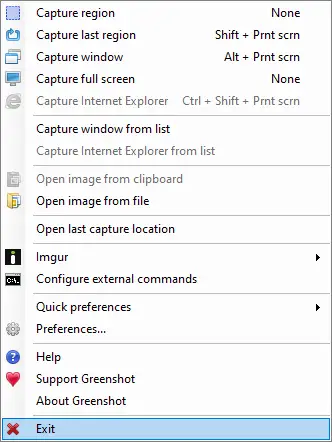 Greenshot is a lightweight screen grabber for Windows with the following main features:
Quickly create screenshots of a selected region, window, or full screen; you can even capture entire (scrolling) web pages from Internet Explorer.
Parts of the screenshot can be easily annotated, highlighted, or obscured.
Easy to understand and configurable, Greenshot is an effective tool for project managers, software developers, technical writers, testers, and any other person creating screenshots.
Once Greenshot is installed on your Windows PC, it sits on the system tray, and by clicking on the Greenshot icon, you can run the selected operation.
Those who prefer to use keyboard shortcuts can set the hotkeys in Greenshot Settings.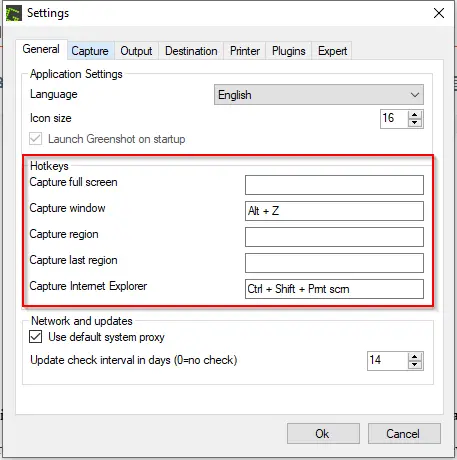 Apart from capturing the selected region, full screen, and opened Window, you can edit the image using the Greenshot tool.
There are several tools available in Greenshot software to edit the image, for example, Selection, draw a rectangle, draw an ellipse, draw line, draw arrow, draw freehand, add a textbox, add speech bubbles, add a counter, highlight text, obfuscate, effects, crop image, rotate the image, resize the image, etc.
There are a lot of features in the Greenshot software, and even it is free. You can explore more and more using this freeware tool after installing it on your PC.
Download Greenshot
The Greenshot software is available for download on the official website.
You might also be interested in ShareX, a freeware tool to capture the screenshot and recording to Windows screen.