Greenshot is another popular screen capture tool that has gained a lot of attention among users. Like Lightshot, Greenshot is free and open-source software that allows you to capture screenshots of your computer screen. One of the unique features of Greenshot is its ability to capture scrolling screenshots, which allows you to capture an entire webpage or document in one go. Additionally, Greenshot also comes with a built-in image editor that allows you to add annotations, highlights, and other effects to your screenshots.
Another notable feature of Greenshot is its ability to upload your screenshots directly to various cloud-based services such as Dropbox, Google Drive, and Imgur. This makes it incredibly easy to share your screenshots with others or save them for later use. Overall, Greenshot is a reliable and feature-packed screen capture tool that can be a great alternative to Lightshot for users who need more advanced features and options.
Greenshot for Windows 10/11
Greenshot is a feature-rich freeware application that provides users with a comprehensive range of options for capturing and editing screenshots. If you are in need of a reliable tool for taking flawless screenshots and editing them with ease, Greenshot is an excellent choice. Developed as open-source software, this screen capture tool is optimized for productivity and works seamlessly on Windows 11, 10, 8, and 7 operating systems.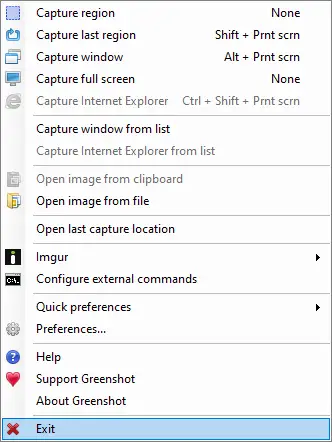 Greenshot is a lightweight screen grabber for Windows with the following main features:
Quickly create screenshots of a selected region, window, or full screen; you can even capture entire (scrolling) web pages from Internet Explorer.
Parts of the screenshot can be easily annotated, highlighted, or obscured.
Easy to understand and configurable, Greenshot is an effective tool for project managers, software developers, technical writers, testers, and any other person creating screenshots.
Once Greenshot is installed on your Windows PC, it sits on the system tray, and by clicking on the Greenshot icon, you can run the selected operation.
Those who prefer to use keyboard shortcuts can set the hotkeys in Greenshot Settings.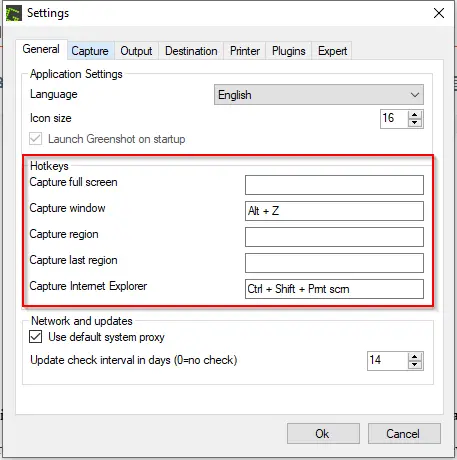 Apart from capturing the selected region, full screen, and opened Window, you can edit the image using the Greenshot tool.
Greenshot software offers users a variety of image editing tools, including selection, rectangle drawing, ellipse drawing, line drawing, arrow drawing, freehand drawing, textbox addition, speech bubble addition, counter addition, text highlighting, obfuscation, effects, image cropping, image rotation, and image resizing.
Despite being completely free, Greenshot is packed with numerous useful features, making it a versatile tool for various tasks. Once you download and install this freeware tool on your PC, you can continue to explore and discover all that it has to offer.
Download Greenshot
The Greenshot software is available for download on the official website.
You might also be interested in ShareX, a freeware tool to capture the screenshot and recording to a Windows screen.