If you have recently installed Windows 10 operating system or created a new user account on your PC, you might have noticed that the Recycle Bin icon is not available on Windows 10 desktop. By default, the Recycle Bin option does not remain available or visible on Windows 10 Desktop.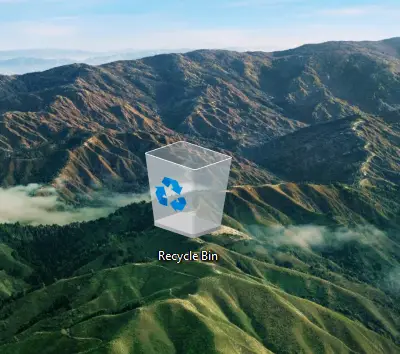 Some of us use the Shift + Del keys combination to permanently delete the files instead of moving them to Recycle Bin. Shift + Del hotkey permanently deletes the file from your PC, which means you can't restore them from the Recycle Bin. Recycle Bin is helpful when you delete any file by mistake. You can restore the deleted files from the Recycle Bin to their original location.
If you're one of those, who need the missing Recycle Bin icon on the Windows 11/10 desktop, this post will help you.
How to add the Recycle Bin icon on the desktop of Windows 10?
Either you have deleted the Recycle Bin from the desktop, or it is missing after the installation of Windows 10, do the following to restore the Recycle Bin on the desktop:-
Step 1. Right-click on the free space of the Windows 10 desktop and select Personalize to open the Personalization section of the Settings app.
Step 2. Click on Themes from the left side options.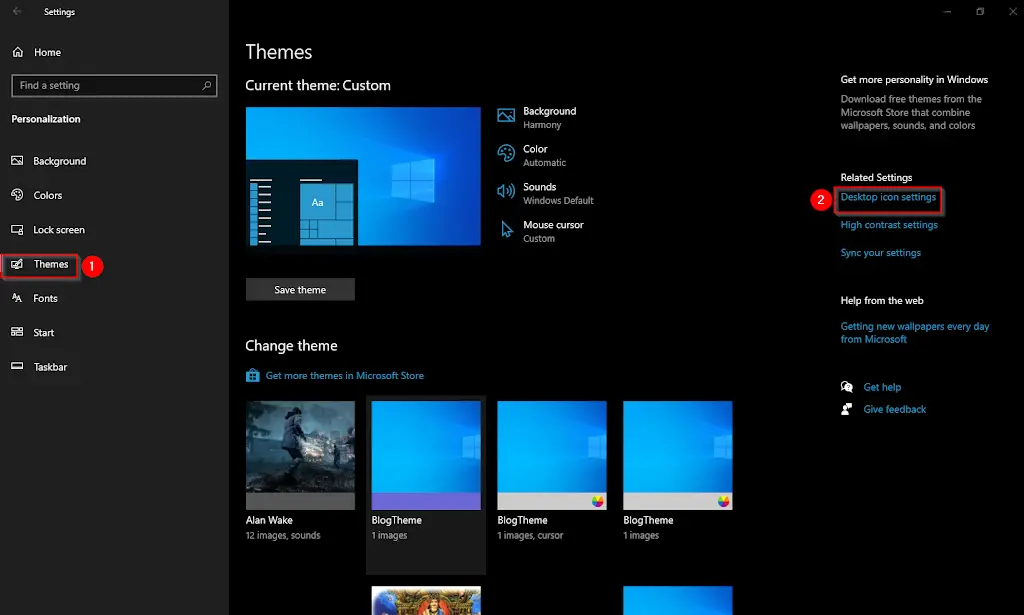 Step 3. Under the Related settings section, click the Desktop icon settings link.
Step 4. A desktop Icon Settings window will open.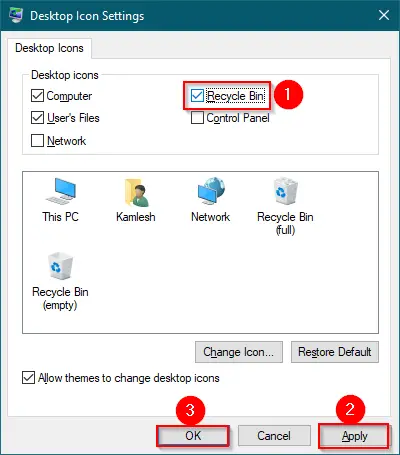 Step 5. Check the Recycle Bin checkbox.
Step 6. Click Apply.
Step 7. Click OK.
Once you complete the above steps, Recycle Bin icon will reflect immediately on the desktop of Windows 11/10 PC.
Gentle Reminder: If you wish, you can enable the icons of This PC, User's Profiles, Control Panel, and Network by checking the checkbox on step 4 above.
Also Read: How to fix corrupted Recycle Bin in Windows 10 / 8 / 7?