Recycle Bin is a particular folder where deleted items are temporarily stored in Windows unless they are permanently deleted from your computer. Microsoft allows recovering deleted files from Recycle Bin since Windows 95. Until a user does not empty the Recycle Bin, deleted items are not permanently removed from the hard drive. All these deleted files or folders get stored in the Recycle Bin. Recycle Bin allows you to recover and restore all deleted files in it to their original storage location.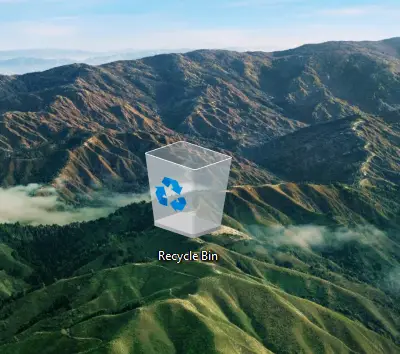 To recover the deleted items from the Recycle Bin, open it by double-clicking. Now, double-click on the file or folder on Recycle Bin you want to recover and restore to the original location. Finally, click on the Restore button.
If Recycle Bin icon is missing on your Windows PC, you can restore them quickly. Similarly, you can add Computer, Network, and Control Panel icons on the Windows Desktop. Increasing or decreasing Recycle Bin storage is also possible on Windows 11/10/8/7.
But, what you will do if you encounter an error message "The Recycle Bin on x:\ is corrupted. Do you want to empty the Recycle Bin for this drive?" This error occurs when the $Recycle.bin folder is corrupt on your computer. Furthermore, you should note that every Drive has its own $Recycle.bin folder at the drive's root, which remains hidden by default.
This gearupwindows article will guide you on recovering corrupt Recycle Bin without any third-party tool.
Corrupt Recycle Bin can be fixed by deleting the $Recycle.bin folder from your computer. Once you delete the $Recycle.bin folder from your Windows PC, it will automatically generate a fresh Recycle Bin, and the error will be fixed automatically.
Command Prompt is the easiest way to delete the $Recycle.bin on Windows. Let's see how.
Deleting of Recycle Bin folder can be done by Command Prompt.
How to Repair Corrupted Recycle Bin in Windows 11/ 10 / 8 / 7?
To repair corrupted Recycle Bin in Windows 11, 10, 8 or 7, follow these steps:-
Step 1. Open the elevated Command Prompt.
To open the Command Prompt with higher rights or administrative privileges, press the Windows logo + R keys to open the Run dialog box. In the Run box, type cmd. Press Ctrl + Shift + Enter simultaneously from the keyboard to open the Command Prompt with admin rights.
Step 2. If the User Account Control dialog box appears, click the Yes button to continue.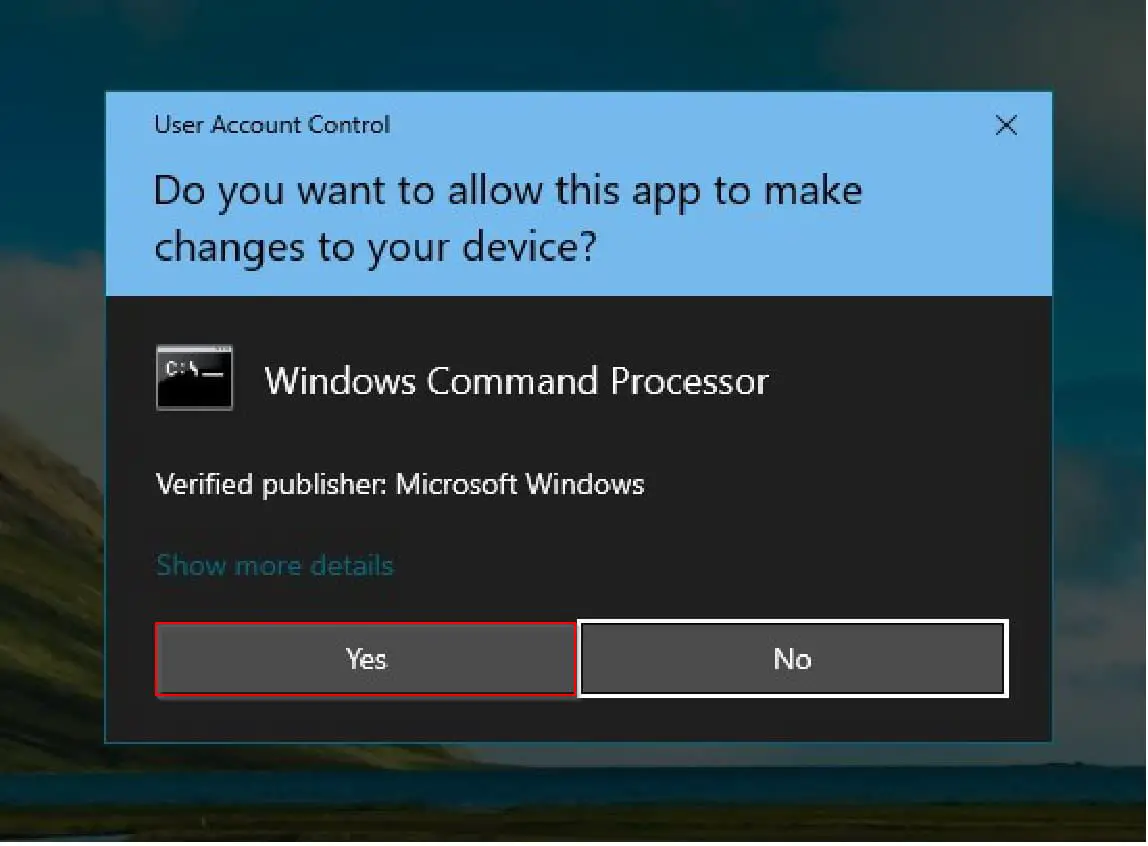 Step 3. In the elevated command prompt windows, type the following and hit Enter from the keyboard:-
rd /s /q C:\$Recycle.bin
Note: In the above command, "C" is the drive letter, where I am getting an error. You need to change the drive letter where you are getting errors. Suppose you are getting Recycle Bin error for a drive "E," your command would be:-
rd /s /q E:\$Recycle.bin
You need to repeat the commands if you have to fix Recycle Bin for more than one drive.
Once you complete the above steps, Recycle Bin error should not appear anymore on your Windows PC. The same command works for Windows 11, 10, 8, and Win 7 to fix the Recycle Bin issues.