Mouse plays a vital role in desktop computers. Most of us depend upon a mouse to perform various jobs on the desktop computer. If you are bored with the old mouse pointer of Windows 10, you can download a cute set of mouse pointers on your PC. If you love different mouse pointers, download all of them from the internet and install them on your PC. This post will guide you to change the mouse pointers frequently with ease.
How to change the mouse pointer in Windows 10?
Step 1. Press the Windows button to open the Start Menu and type the mouse.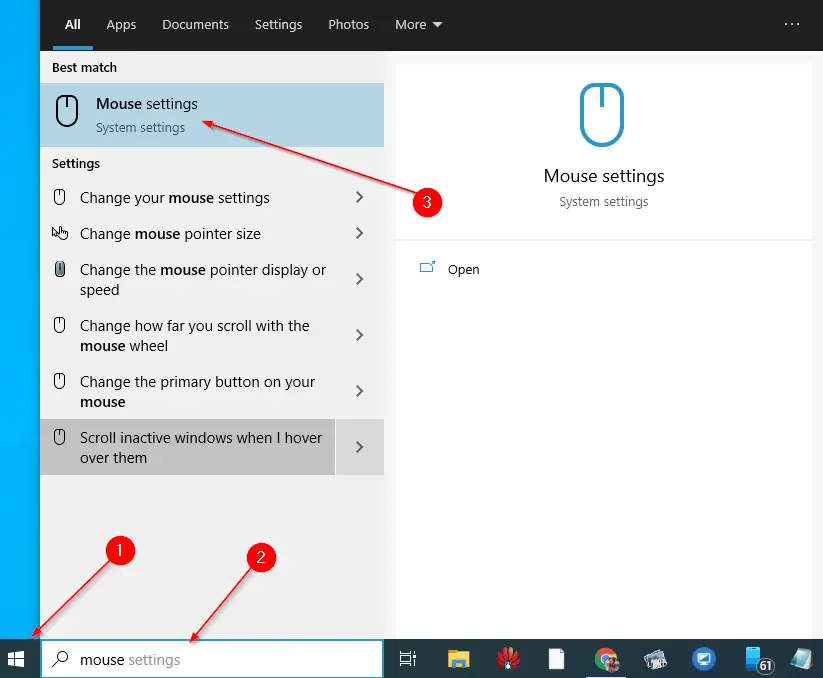 Step 2. From the search result, select Mouse settings.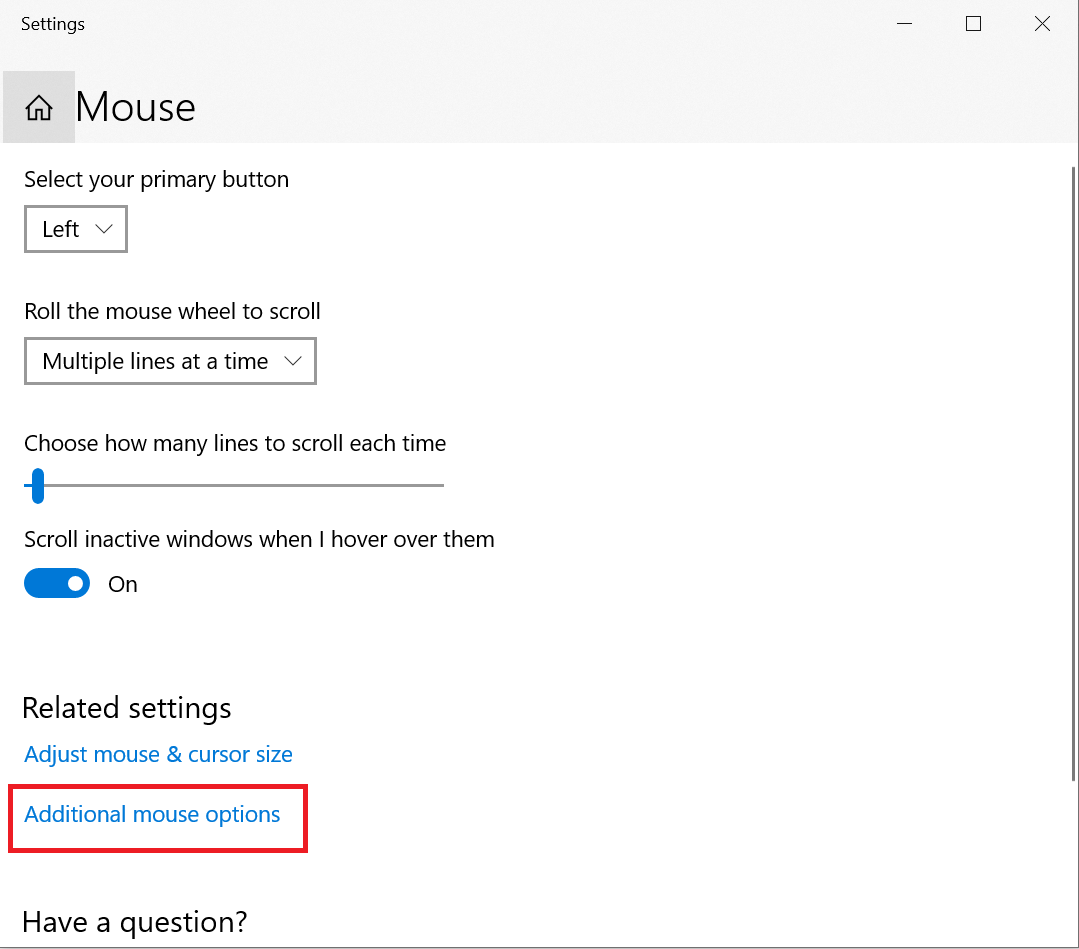 Step 3. Then click the Additional mouse options. It will open the Mouse Properties window.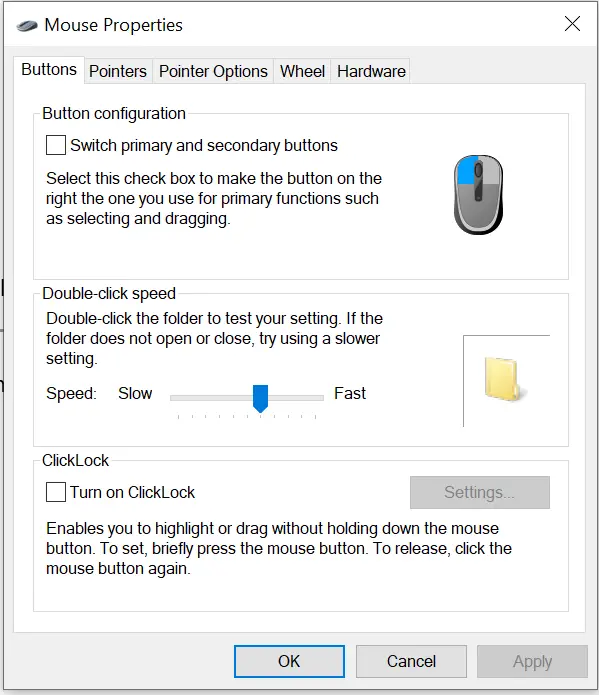 Step 4. Select the second tab Pointers.
Step 5. After that, click the drop-down of Scheme.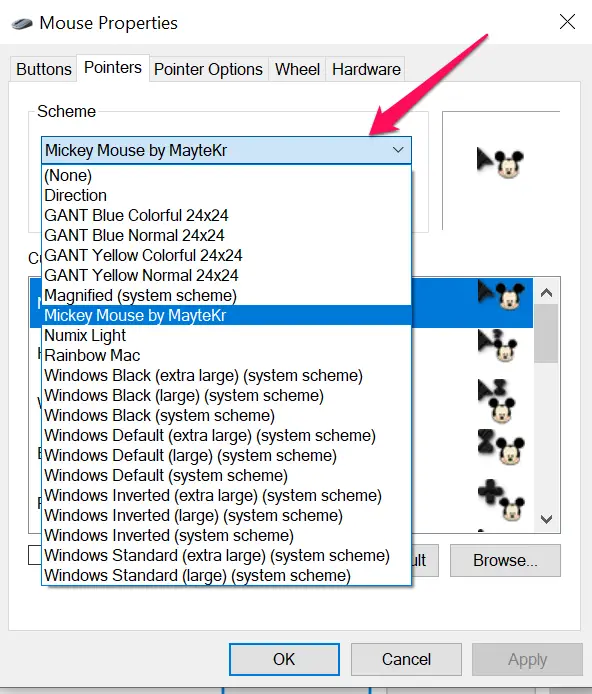 Step 6. Select your desired set of Mouse Pointer. It will show the preview of the selected mouse pointer set.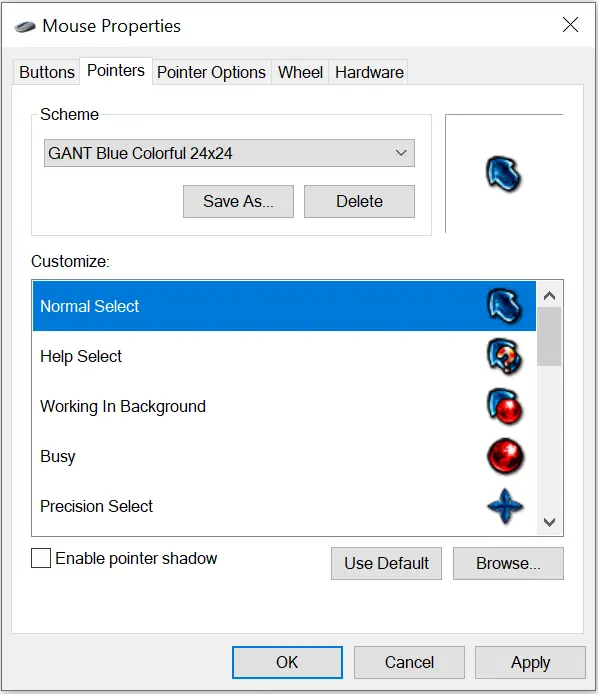 Step 7. Finally, press Applyand  thenOKbutton.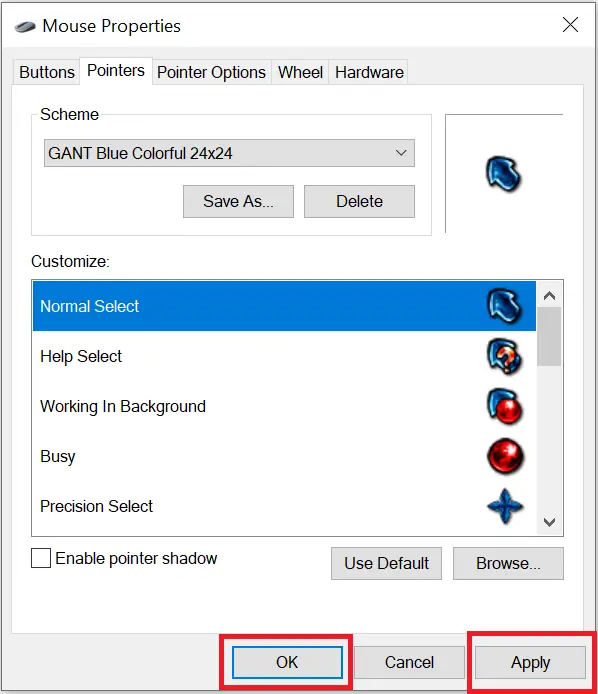 That's it. Now your new mouse pointer scheme has been set, and you can enjoy new look mouse pointers.
Also Read: How to Allow or Prevent Users from changing Mouse Pointer in Windows 10?