There is a few freeware software to configure and personalize your Windows 11/10/8.1/8/7/Vista & Windows Server. Still, it is hard to find useful software to install and reinstall the Windows operating system. You can always install your Windows through CD / DVD (traditional method) or by USB drive. Windows USB/DVD Download Tool, ISO2Disc, and WinUSB Maker are freeware tools that let you create a bootable USB flash drive; it is also possible to install the Windows OS by ISO file.
The above methods need bootable media to install your Windows 10 / 7. WinToHDD is a freeware tool that lets you install and reinstall Windows operating system without using a CD/DVD or USB drive. Apart from the installation/reinstall, this free software can clone your Windows operating system, one HDD to another, or clone the operating system from HDD to SSD.
WinToHDD for Windows 10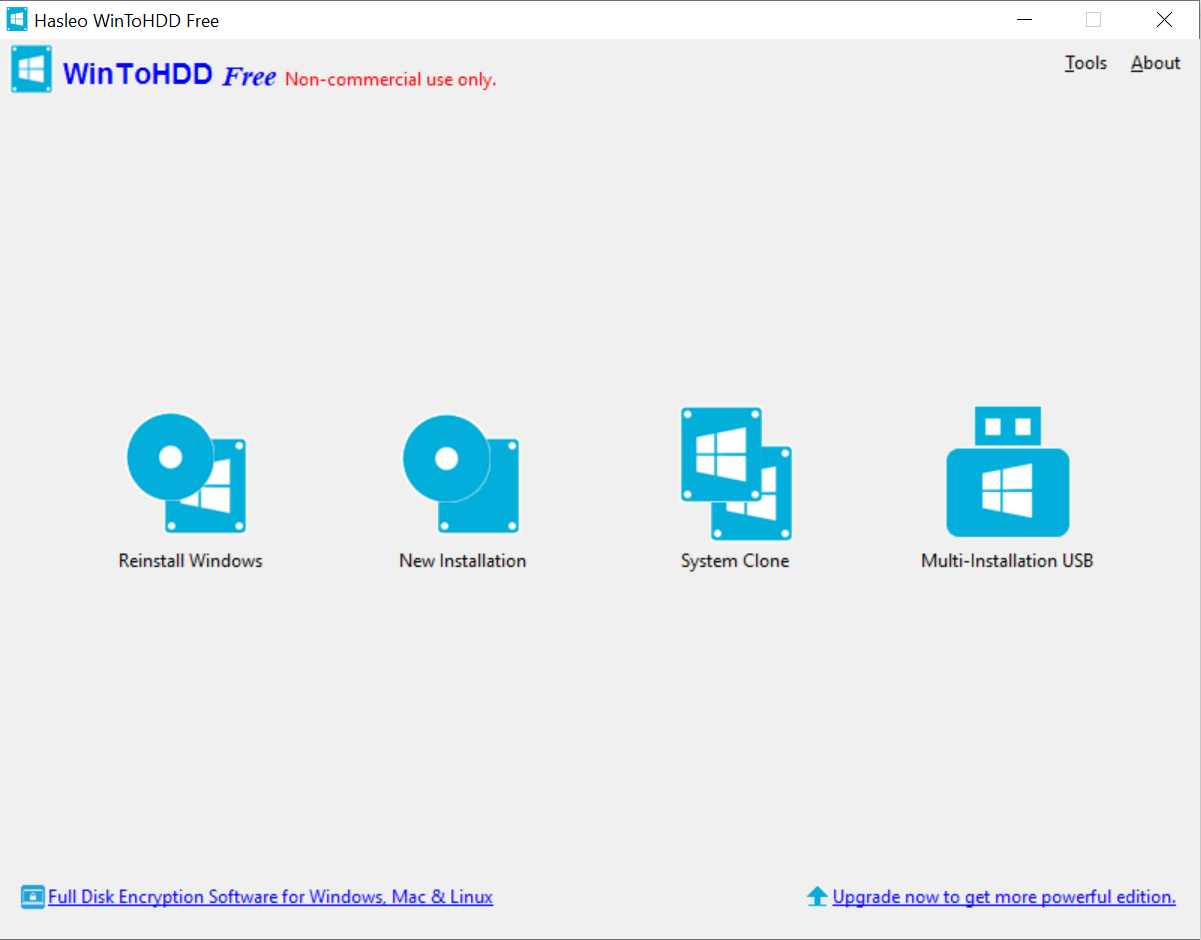 WinToHDD comes with a simple and easy-to-use interface. You can select Reinstall Windows, New Installation, System Clone, and Multi-installation USB from the home screen itself. By selecting the desired option, you can move to the next window.
When you proceed further, you need to provide the location of the ISO file. Once the ISO file is selected, it will show the operating system name, which is available inside the ISO file. Select the appropriate operating system which you want to install/reinstall and proceed.
WinToHDD is a convenient tool if you don't have DVD / bootable ISO and you want to install/reinstall Windows 10/8.1/8/7/Vista & Windows Server on your computer. It is also free for personal use. If you are planning to install/reinstall Windows shortly, you must download and keep a copy of WinToHDD.
Once you have created a bootable USB flash drive, you can test it without installing it on your computer or laptop.
Download WinToHDD
You can download the WinToHDD from the official website.