Modern PCs are equipped with USB ports. Anyone can import or export data using a removable storage device (e.g., USB flash drives, external hard drives, or other mass storage media). In addition to viruses and malware, external devices can be infected with Trojan horses. Despite this, it is easy to use and can transfer large amounts of data. Therefore, USB flash drives are becoming more popular every day.
This gearupwindows article can help you restrict access to these types of external devices on Windows 10 if you are concerned they may contain malware/viruses that will harm your computer.
It is also useful if you want to keep sensitive data on your PC but prevent others from accessing it. The purpose of this post is to lock down the system to prevent anyone from making copies of certain information.
Windows 10 includes settings that allow you to disable access to all removable storage devices using the Local Group Policy Editor. Windows 10 also allows you to disable removable storage device access using Registry Editor, but we do not recommend it. We will guide you through both methods, however.
How to Turn off Access to Removable Storage Devices on Windows 10 using Group Policy?
On Windows 10 Pro (Enterprise or education), it is the easiest way to prevent users from accessing removable storage using the Local Group Policy Editor. If you are running Windows 10 Home Edition, enable the Group Policy (gpedit.msc) first, then do the following:-
Step 1. Click on the Start menu/button and type gpedit.msc.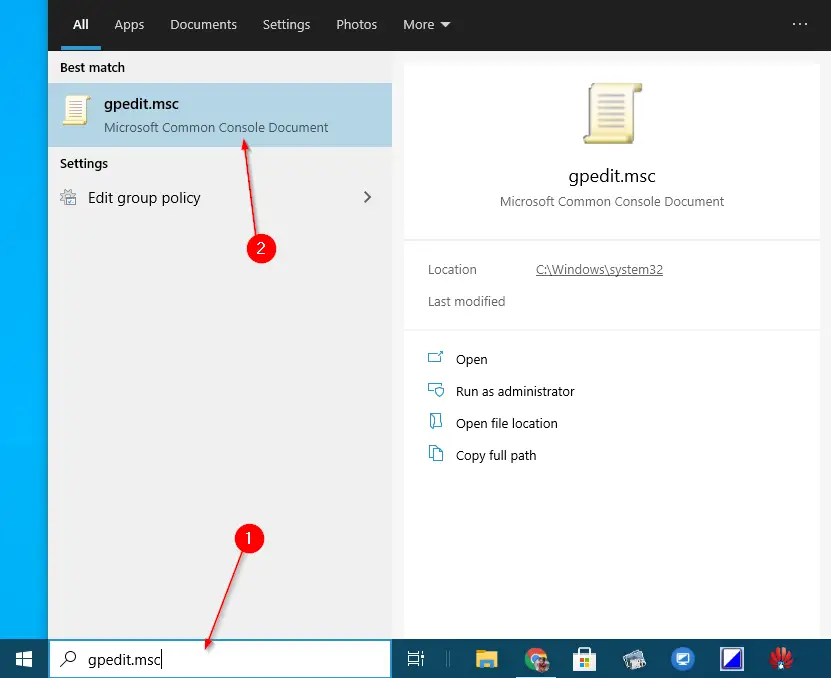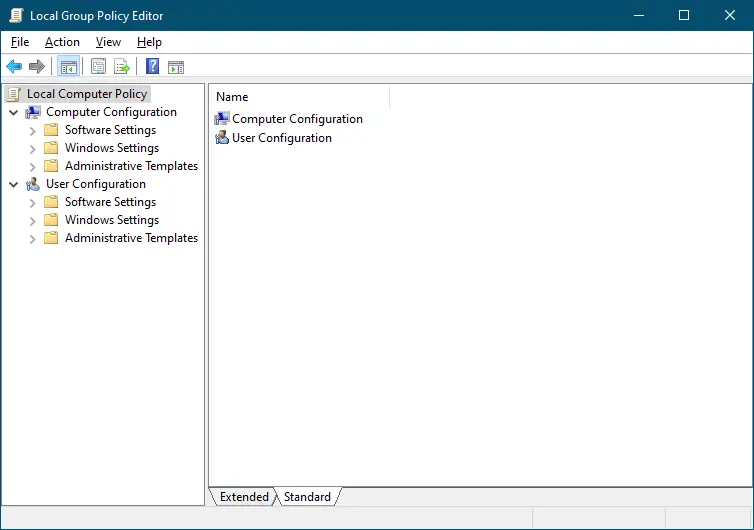 Step 3. Then, navigate to the following path:-
Computer Configuration > Administrative Templates > System
Step 4. Next, scroll down from the right-pane and double-click on the Removable Storage Accessfolder.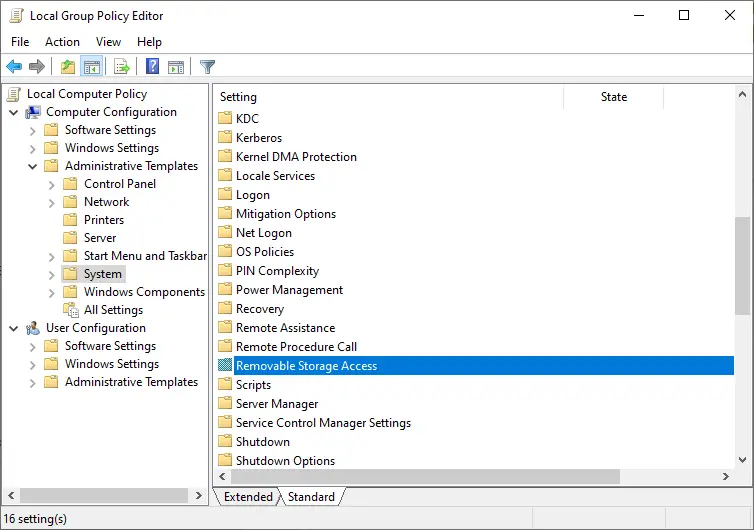 Step 5. Now, double-click the All Removable Storage classes: Deny all access policy.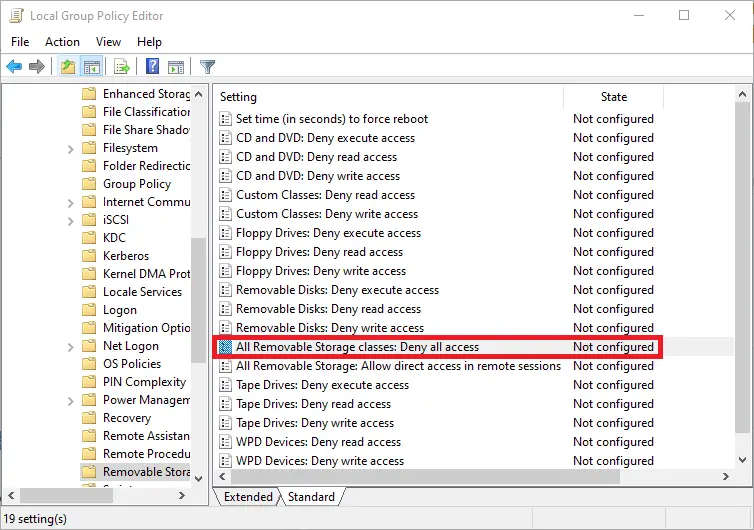 Step 6. Select the Enabled option, click on Apply, and click the OK button.
Upon completion of the above-mentioned steps, Windows 10 will prevent access to removable storage devices, such as USB flash drives, USB external hard drives, and physical discs (such as CDs and DVDs).
To re-enable access to removable media, in step 6, select the Not Configured or Disabled option.
How to Disable Access to Removable Storage Devices through Registry Editor?
Follow these steps to disable access to the removable storage devices using Registry Editor:-
Step 1. Open Registry Editor.
Step 2. Then, browse to the following path in the left sidebar:-
HKEY_LOCAL_MACHINE\SOFTWARE\Policies\Microsoft\Windows
Step 3. Next, right-click on the Windows key and select the New > Key option.
Step 4. Rename the newly created key to RemovableStorageDevices.
Step 5. Afterward, select New > DWORD (32-bit) Value from the right-click menu of the RemovableStorageDevices key.
Step 6. Name the newly created REG_DWORD Deny_All.
Step 7. Now, double-click on the Deny_All REG_DWORD and set its "Value data" as follows:-
0: To enable access to Removable Storage Devices.
1: To disable access to Removable Storage Devices.
Step 8. Click OK.
Step 9. At last, restart your PC to apply the changes.