Windows 11 includes a built-in antivirus, Microsoft Defender, to help protect your device from viruses, malware, and other threats. A few Windows users rely on this built-in antivirus, and many love installing and using a third-party antivirus to protect their PCs.
Tamper Protection is security in Microsoft Antivirus that prevents malicious apps from changing necessary Microsoft Defender Antivirus settings, including real-time and cloud-delivered protection. When this Tamper Protection is turned on, only an administrator account on your computer can change these settings in the Windows Security app. That means a non-administrator user account or any malicious program can't alter the settings in the Microsoft Defender app. However, Tamper Protection doesn't affect third-party antivirus; they will still work and register with Windows Security.
By default, Tamper Protection is turned on, and when you turn off Tamper Protection, you will see a yellow warning in the Windows Security app under the 'Virus & threat protection section.
How to Prevent Tampering Microsoft Defender Antivirus with Tamper Protection?
To turn on or off tamper protection, do the following:-
Step 1. Click on the Search or Start button at Windows 11 taskbar and type Windows Security. In the search results, click on its entry to open the same.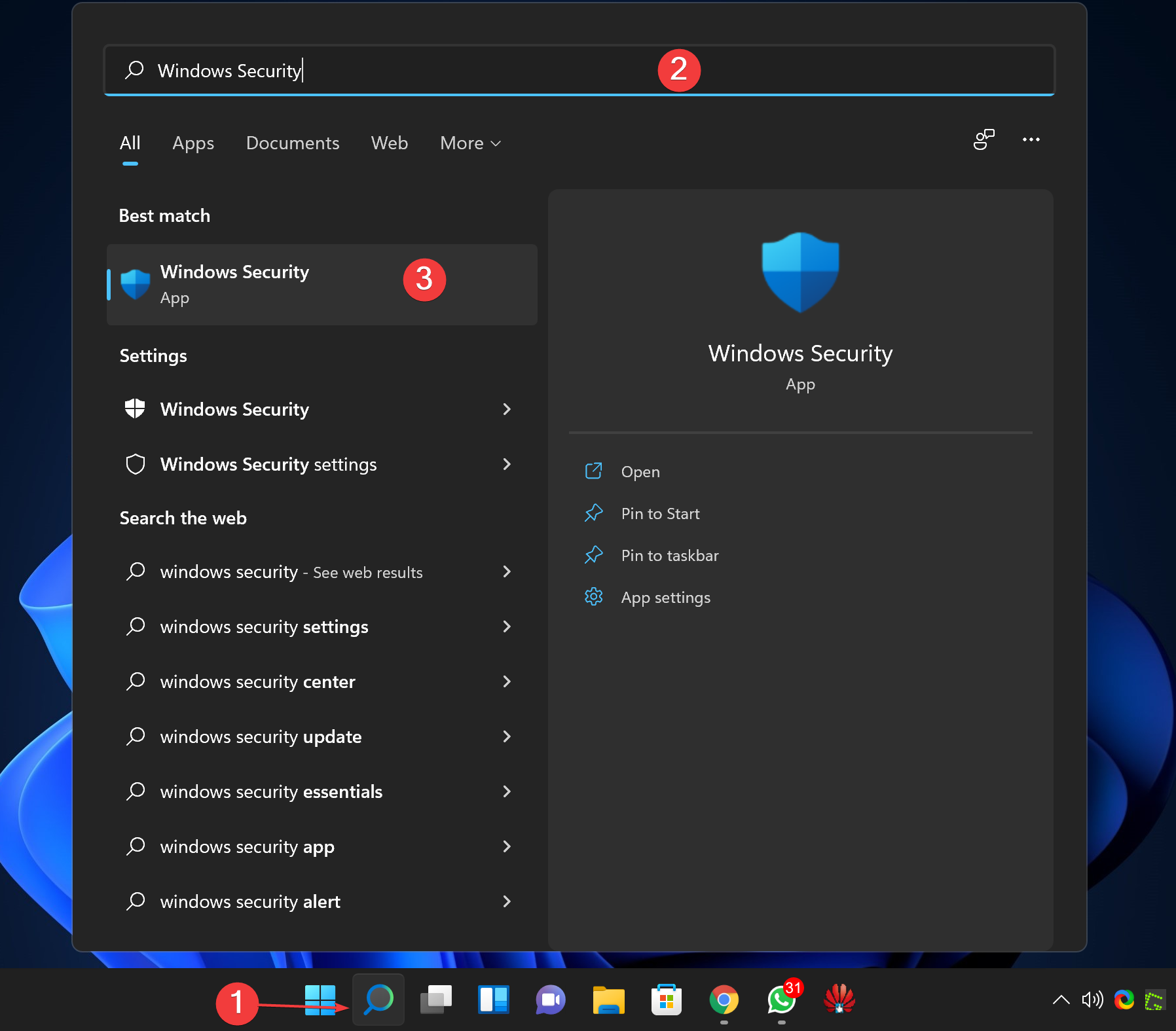 Step 2. In the "Windows Security" window that appears, select Virus & threat protection in the left sidebar.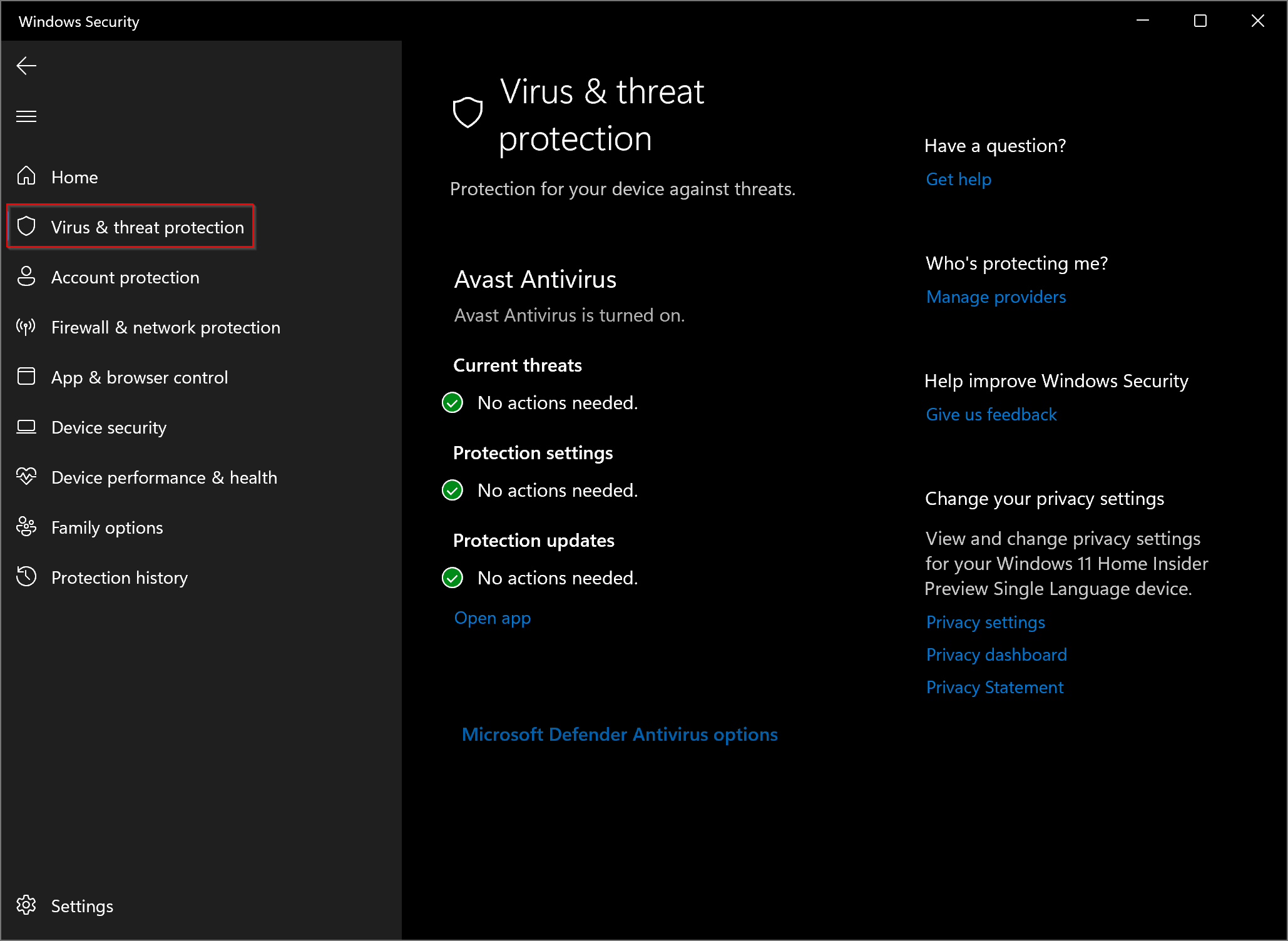 Step 3. In the following window, under the "Virus & threat protection settings" page, click the Manage settings link.
Step 4. Finally, change the Tamper Protection toggle to On or Off.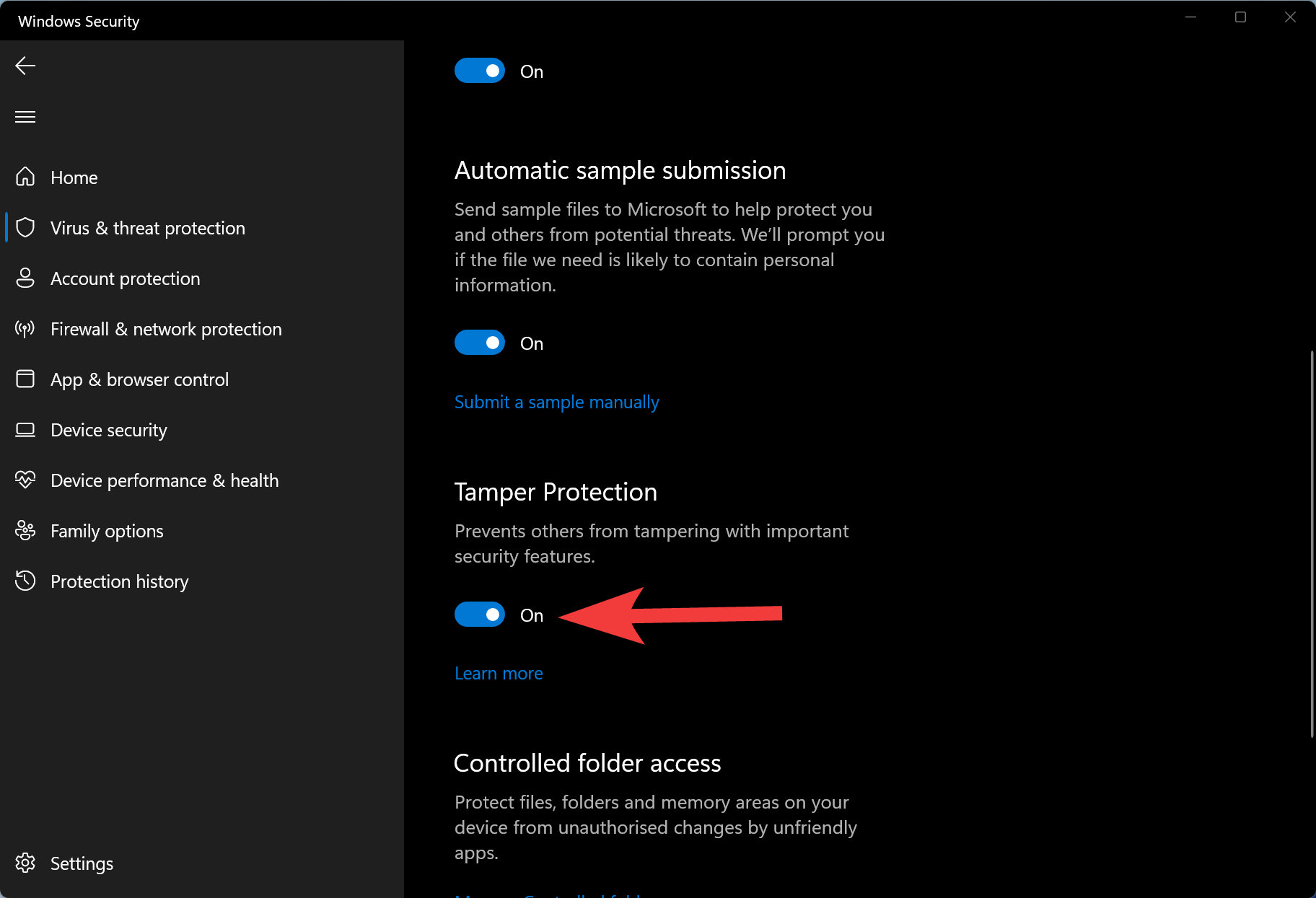 That's it.
Conclusion
In conclusion, Microsoft Defender in Windows 11 is a useful built-in antivirus that protects your device from known and unknown threats. Tamper Protection is an essential security feature in Microsoft Defender Antivirus that prevents unauthorized changes to the settings of the antivirus. By enabling Tamper Protection, only an administrator account can change the settings of Microsoft Defender, providing an extra layer of protection against malware and other malicious apps. It is recommended to keep Tamper Protection enabled to ensure maximum security of your computer.