Windows is the most popular operating system for personal computers, and it is susceptible to ransomware, viruses, malware, and phishing scams. To protect your computer from viruses and malware, install the best antivirus software for Windows 11. Here are some of the best antivirus programs you can use.
Paid Best Antivirus Software for Windows 11
McAfee Antivirus Plus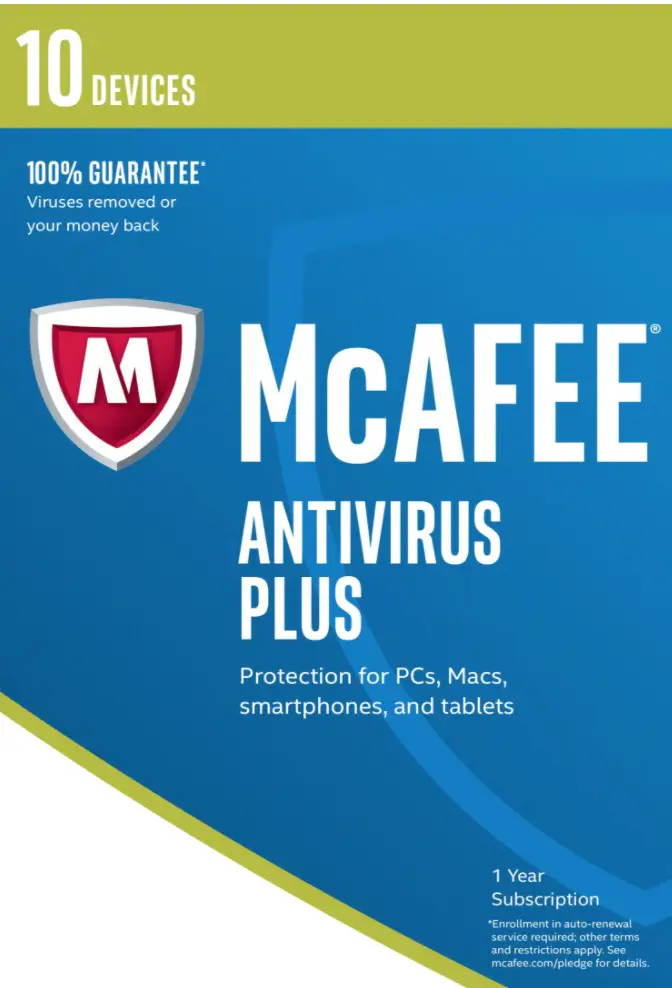 McAfee Antivirus Plus is number one in this list of the best-paid antivirus software. This software offers protection to up to ten devices simultaneously.
Firewalls, Ransomware Rollback, Game Mode, File Shredders, Protective Browser Extensions, and Windows 11 VPN are some of McAfee Antivirus Plus's attractive features.
It costs $60 per year to protect ten devices, while $40 for a single PC. McAfee is available on many operating systems, including Windows 11, Android, Mac, and iOS. It consumes considerable system resources even when running in the background.
McAfee Antivirus Plus includes the following:-
Tools for web protection.
System tune-up.
Vulnerability scanner.
Battery optimization.
Secure VPN.
File encryption and File shredder.
Identity theft protection.
Download McAfee Antivirus Plus
You can download McAfee Antivirus Plus from here.
Quick Heal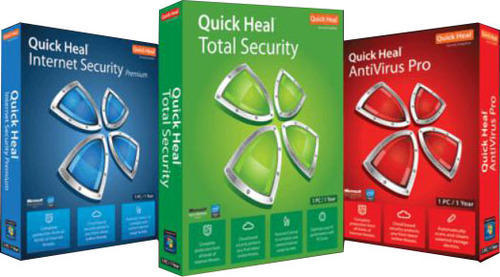 Several security systems are pretty decent, including Quick Heal antivirus, which has a straightforward layout and includes a number of features. In addition to protecting the computer from virus threats and malware, Quick Heal also provides comprehensive computer support. It is one of the best antiviruses for Windows 11, iOS, macOS, and other operating systems.
Quick Heal protects the PC from all types of digital threats, including ransomware, malware, cyber threats, and phishing attempts. However, it's light on the PC, but it's tough on viruses. As it protects your data, data-stealing malware cannot steal it if you use Quick Heal antivirus.
The unique features of Quick Heal Antivirus are the following:-
Virus and Malware protection.
Ransomware protection.
Parental control.
Advanced DNA Scan.
Firewall protection.
Data theft protection.
Vulnerability scan.
Track cleaner.
Safe banking.
In addition to real-time ransomware protection, Quick Heal antivirus also provides multilayered protection against viruses, malware, phishing, and zero-day attacks.
As a result of its advanced features, this antivirus effectively protects your shopping activities and online banking, preventing data theft by preventing access to unauthorized USB ports. When spyware or malware alters your settings, it helps quickly restores the default browser. In a nutshell, it provides users with many more services.
Download Quick Heal
You can download Quick Head from here.
Norton Antivirus Plus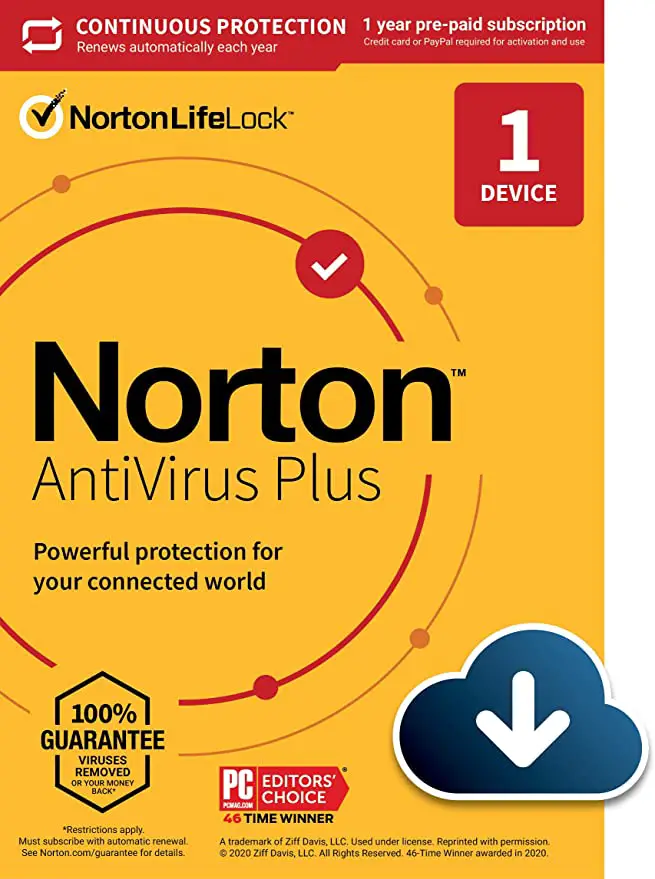 With Norton Antivirus Plus, you can protect your computer from all types of virus attacks and malicious websites while browsing the internet. It is also one of the most popular antivirus programs on the market.
Windows 11's intelligent firewall alerts you to suspicious sites or programs if something goes wrong or suspicious. Furthermore, it denies access to untrusted software or applications to the administrator. Norton's interface may seem confusing at first glance.
Despite the $60 price tag of Norton Antivirus Plus, it offers unlimited backup software, a password manager, and 2GB of online storage. However, the software consumes a considerable amount of system resources.
The package of Norton Antivirus Plus includes the following:-
Antivirus protection.
Integrated firewall.
Cloud backup.
Secure VPN.
Parental controls.
Download Norton Antivirus Plus
You can grab Norton Antivirus Plus from here.
Kaspersky Total Security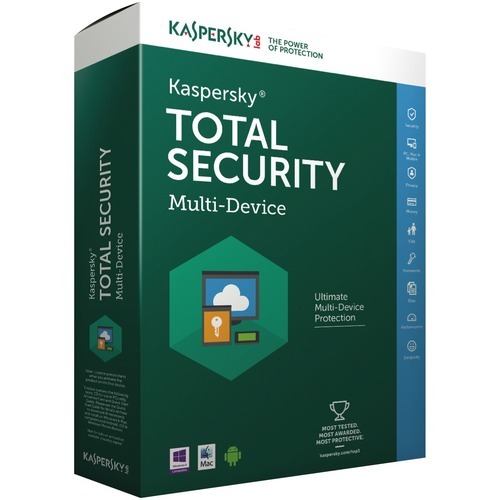 For Windows 11, the feature-packed best antivirus software is Kaspersky Total Security, and its use is worthwhile enough. Kaspersky software offers standard antivirus features and offers many more opportunities for users. In addition to the hardened browser, backup software, password manager, parental controls, wireless scanners, webcam protection, and other features, backups, password managers, and password managers are available.
Despite this, Kaspersky consumes fewer system resources than other paid antivirus software. It can also be installed on Windows 11, Android, macOS, and iOS.
Kaspersky also offers the following features to the users:-
Anti-phishing.
Privacy protection.
Save money.
Parental controls.
Download Kaspersky Total Security
You can download Kaspersky Total Security from here.
BullGuard Antivirus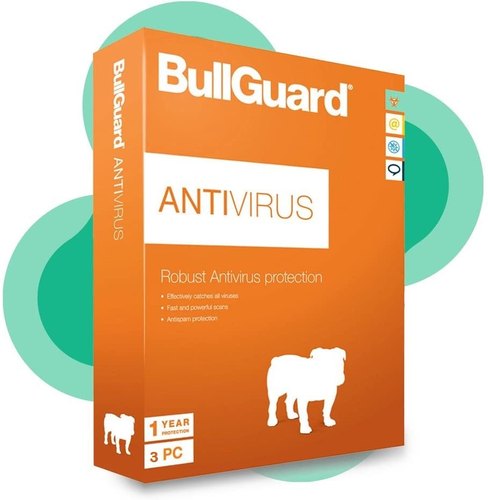 Game Booster is a dedicated feature of BullGuard Antivirus which caters to gamers' needs. The antivirus software discussed above consumes enormous amounts of system resources. However, gamers can notice a decline in performance. BullGuard, however, solved the problem of considerable system resource consumption.
BullGuard's other notable features include URL filtering, anti-ransomware protection, and vulnerability scanning. However, BullGuard Antivirus can only cover one device at a time.
BullGuard not only boosts performance but also offers the following features:-
VPN (Only for separate purchase).
Firewall.
Cloud backup manager.
Theft protection identity.
Parental controls.
Download BullGuard Antivirus
Grab BullGuard Antivirus from here.
Avast Premium Security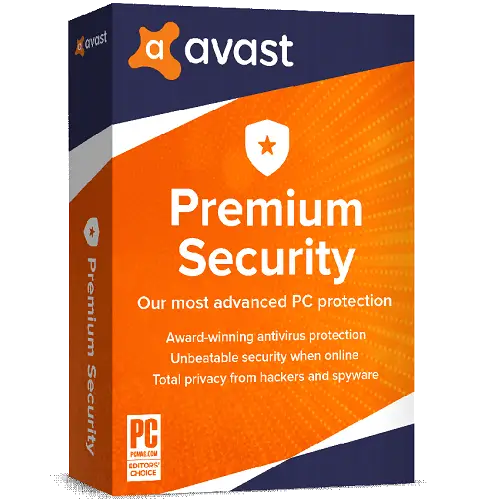 The interface of Avast is clean and easy to use, which makes it unique from other antivirus software. However, there may be some issues with Avast due to a blot on the program.
This makes Avast Premium Security a robust antivirus, including Core virus protection. There are ten devices you can cover with the premium Avast plan, and you get unlimited VPN access. In addition to web protection, Avast will keep your online activities safe and secure.
Download Avast Premium Security
Grab Avast Premium Security from here.
Avira Prime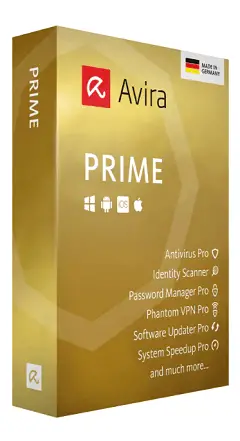 Avira Prime is the best for automated software updates and fast scanning. Avira Prime has an impressive and powerful antivirus engine. However, it also has low false-positive and high virus detection rates. This antivirus scans accurately and quickly at super speeds through cloud-based technology. It detects a malware, both new and old, 100 percent of the time.
There are, however, a number of benefits that come with Avira Prime, including:-
Firewall manager.
Email protection.
Software updater.
PUA shield.
Web protection.
Non-updated programs may expose the systems to threats. This antivirus software automatically updates outdated programs. It can protect up to five devices simultaneously, including Windows 11, Androids, Macs, and iPhones. Although it isn't cheap, it is outstanding value for money.
Download Avira Prime
You can download Avira Prime from here.
F-Secure Antivirus SAFE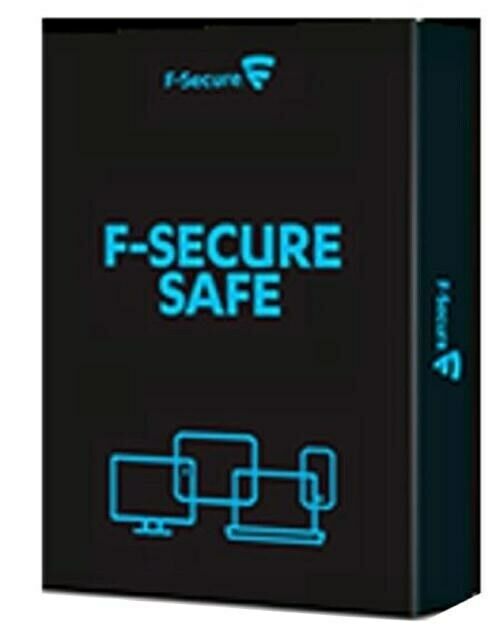 It may cost you more than other antivirus software, but its unique features will make your investment worth it. It can protect up to three devices.
Security banking protection for online shopping and safety tools for families are among the excellent features of this antivirus software. In addition to being user-friendly, the F-secure interface is light on the device system's performance and can work on its own to protect your system.
Download F-Secure Antivirus SAFE
You can download F-Secure Antivirus SAFE from its official website.
Comodo Windows Antivirus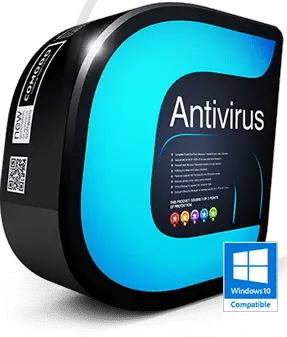 It deserves this spot because it has a comprehensive protection suite that makes it one of the best antivirus software in the paid version. In addition to cloud-based scanning, secure shopping, a firewall, and round-the-clock tech support, Comodo can only protect one Windows device at a time.
The Auto Sandbox Technology of Comodo isolates suspicious files, and unknown executables from your data and system once installed. This technology prevents files from being accessed from the user's data and system once it's installed. Perhaps this is why Comodo is considered one of the best antivirus software in paid versions.
VirusScope behavioral analysis is performed in real-time by Comodo online's cloud-based antivirus scanning. This software sends suspicious files to human researchers for further investigation if this step fails to produce a verdict. Paid versions offer additional features as well. As a result, zombies are prevented through bot protection, anti-spyware, a virus-free warranty, a memory firewall, and anti-malware, and the live expert virus is obliterated.
Download Comodo Windows Antivirus
Comodo Windows Antivirus is available to download from here.
TotalAV
You can use TotalAV to optimize Windows 11 performance. The anti-malware engine in TotalAV is powerful and offers some of the best tools for optimizing PC performance. Furthermore, it provides real-time protection, a robust antivirus scanner, and identity protection features.
Performance optimization tools include:-
Duplicate and junk file cleaner.
Application uninstaller with easy use feature.
Junk file cleaner of the web browser.
Startup program manager.
TotalAV is one of the best antivirus programs for optimization tools and device cleaning. With TotalAV, you'll be able to speed up and clean up your PC easily. Even non-techies can use it. Also, TotalAV offers the lowest price for PC optimization and antivirus software. You can try it for 30 days with a money-back guarantee.
Download TotalAV
You can grab TotalAV from here.
Non-Paid (Free) Software for Windows 11
Windows Defender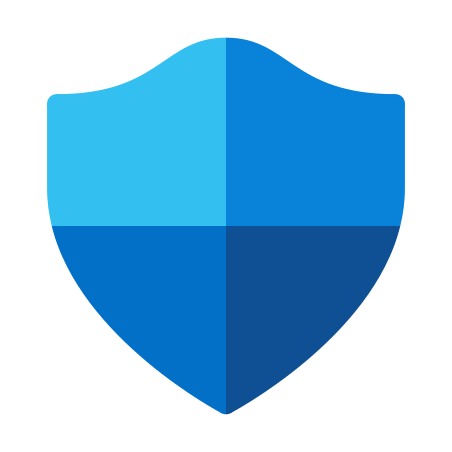 In addition to being the best antivirus software on our list, Windows Defender is a trustworthy one. It is a built-in Windows software that protects your computer against viruses and microbes. As a result, if you are a casual Windows user and practice safe computing, Windows Defender is your best option.
Your computer is regularly scanned by Microsoft Defender Antivirus Software, which is free. Furthermore, it will instantly notify you of any unusual activity on your computer. The antivirus software, however, is part of Windows 11, so it doesn't consume more resources or energy.
Sophos Home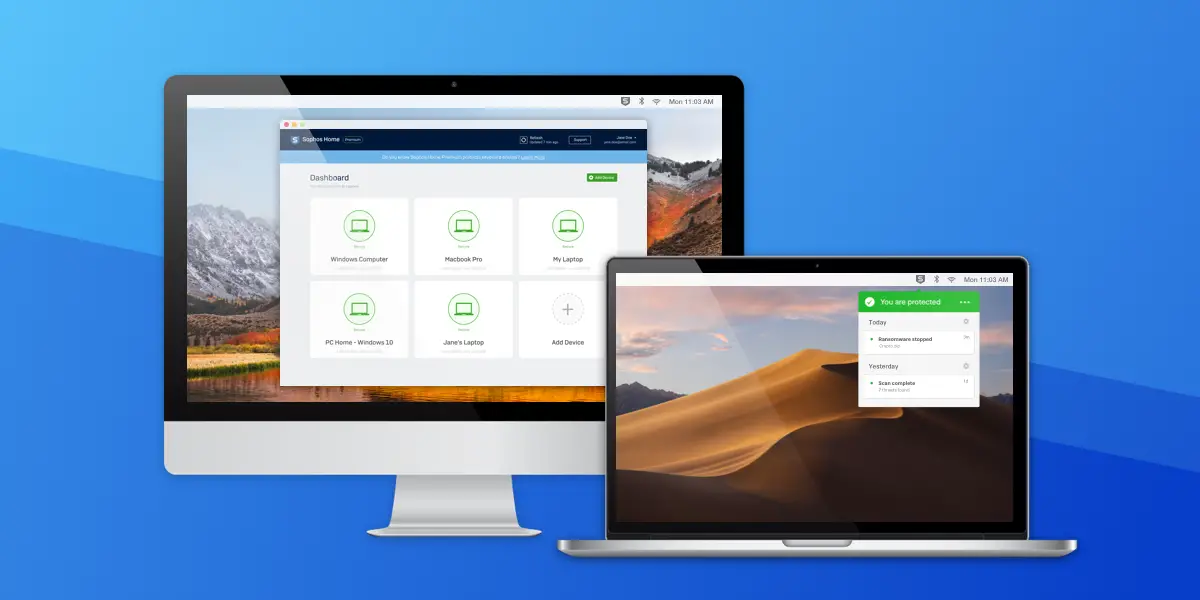 Sophos Home is another free and trustworthy best antivirus software with its dedicated malware removal tools and the ability to clean your troubleshot an infected PC.
In addition to protecting your personal computer from hacking and phishing during online banking and shopping, Sophos Home is also available for Windows 11 and macOS. Moreover, it is advisable to have the paid version of Sophos Home if you can afford it. A maximum of ten computers can be protected by the paid version of this antivirus, which is strong enough.
Download Sophos Home
You can download Sophos Home from here.
AVG Antivirus Free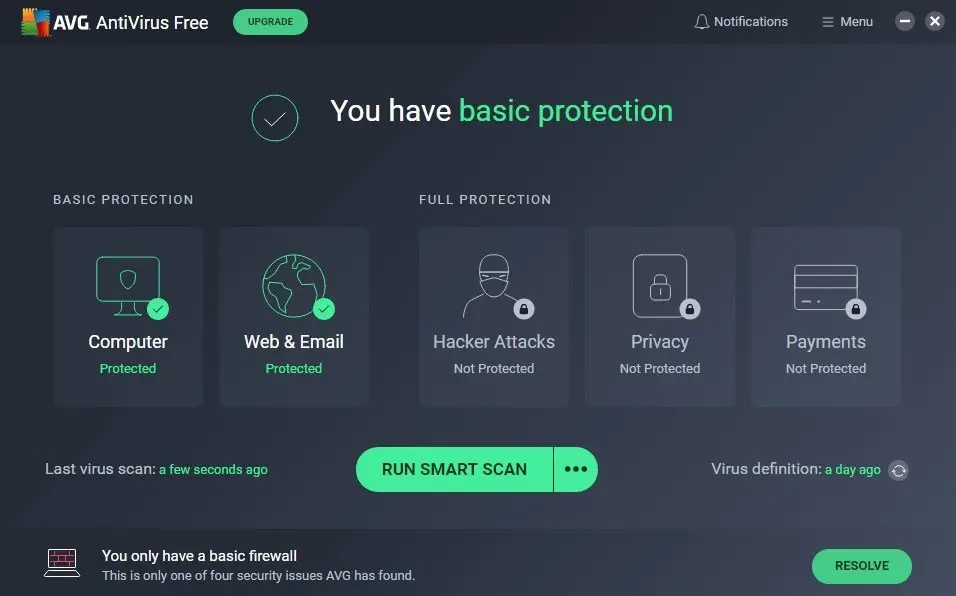 AVG Antivirus is a freeware antivirus program. The malware detection engine of AVG is the same as that of Avast, but AVG consumes fewer resources when compared to Avast.
The free version of AVG offers essential features such as Game Mode, Email Scans, and Scan Scheduler. Additionally, you'll find customization tools such as a system optimizer and file shredder.
There is one significant downside to AVG antivirus: you are constantly reminded that you need to upgrade and buy the paid version.
Download AVG Antivirus Free
You can download AVG Antivirus Free from here.
Bitdefender Antivirus Free Edition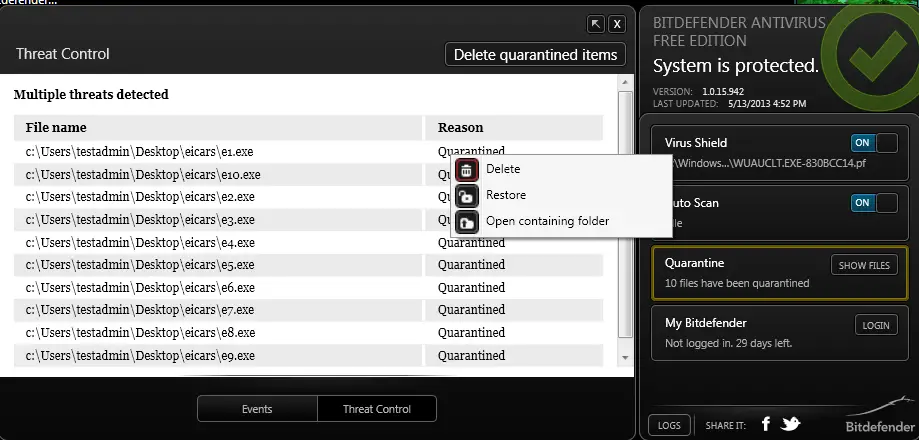 Next on our list of best antivirus software is Bitdefender Antivirus Free Edition. Bitdefender's free edition provides real-time protection against spyware, viruses, malware, and ransomware attacks. In Windows 11, this free antivirus software can scan your computer's EXE files before installing them, but it can only protect one Windows computer in a free version.
Download Bitdefender Antivirus Free Edition
Bitdefender Antivirus Free Edition can be downloaded from its official website.