Windows 11 includes a touch keyboard. It is possible to enable and add the touchscreen keyboard to the taskbar for easy access. If you often use this built-in Touch Keyboard, you might want to resize it according to your convenience. You can make the touch keyboard bigger or smaller, depending on your needs. In this gearupwindows article, we will guide you on increasing or decreasing the size of the touch keyboard on Windows 11.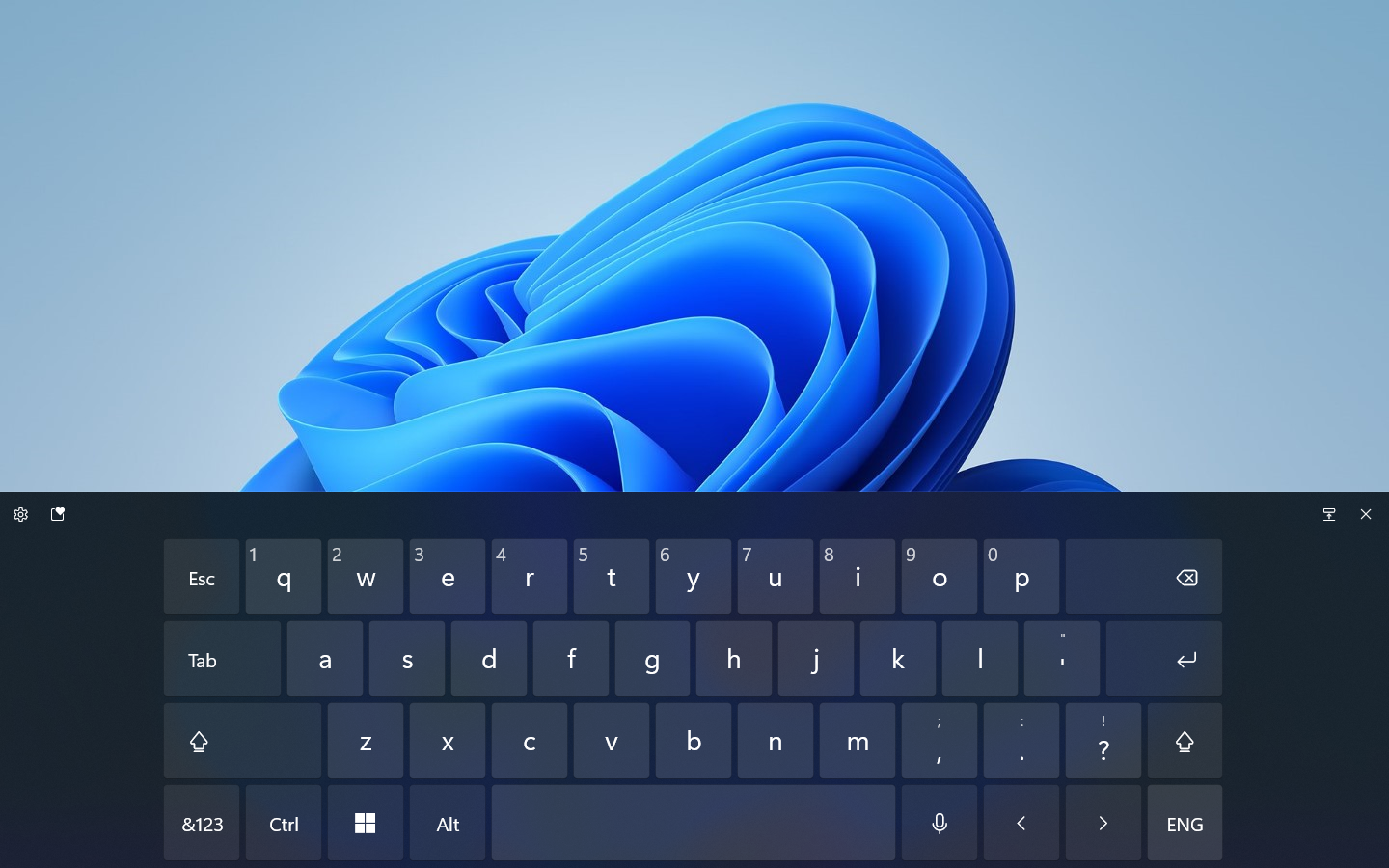 How to Increase or Decrease Size of Touch Keyboard on Windows 11?
To resize the touch keyboard on Windows 11, you need to perform the following steps:-
Step 1. Open the Windows Settings by pressing Windows + I keys from the keyboard or launch the Start menu by clicking on the Start button and then select Settings from the available options.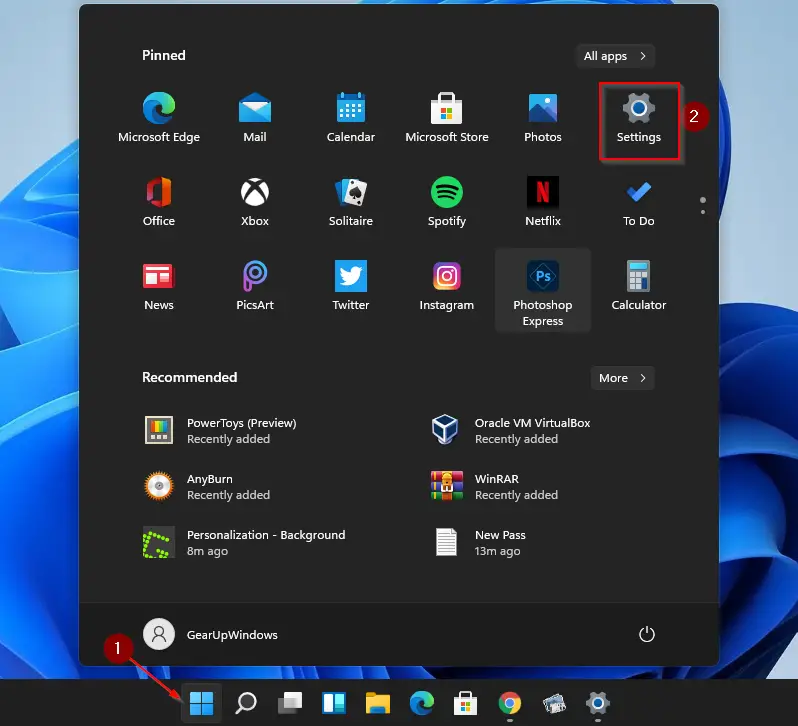 Step 2. When Settings opens, click on the Personalization category from the left sidebar.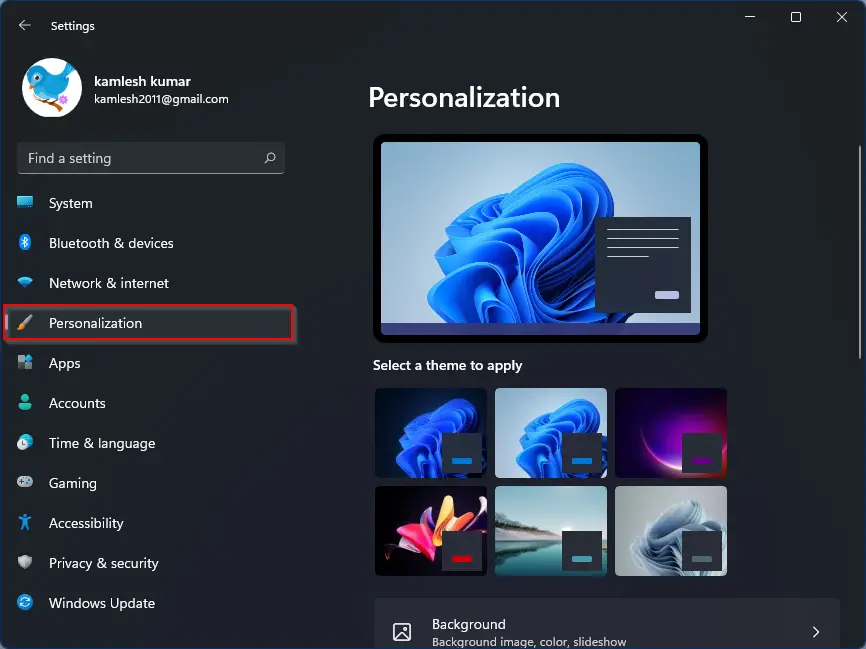 Step 3. Click the Touch Keyboard option on the right side of Personalization.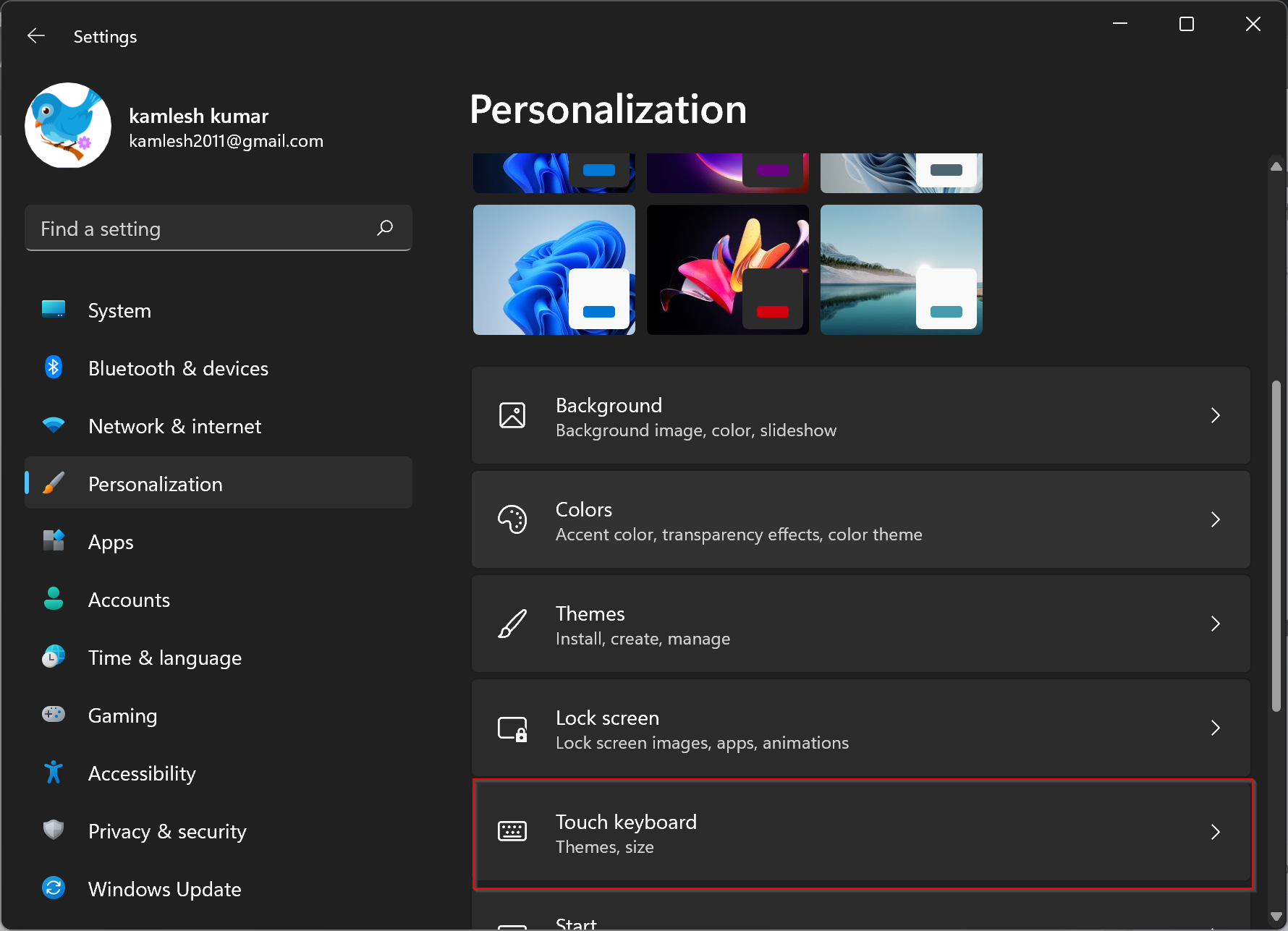 Step 4. On the top of the Touch Keyboard settings page, you will see a slider. Using this "Keyboard size" slide, you can adjust the size of the on-screen virtual keyboard. The default size is set to "100." You can drag this slider to the left or right on the screen to increase or decrease the size of the Touch Keyboard.
When you start increasing or decreasing the size of the touch keyboard, the touch keyboard will automatically open, and you can see the preview on the bottom of your screen. Once by increasing or decreasing the virtual keyboard, you are happy; just close the settings window.
From this page, you can make the virtual keyboard as big as it can cover almost half of the screen and as tiny as you cannot type.
Furthermore, here you have several Touch keyboard themes that you can select if you need them.