Although Windows 11 enables Transparency Effects in Windows 11, it does not make the Taskbar completely transparent. If you want to see a completely transparent taskbar, you need to use a third-party freeware application. But, what if you're going to dress up your Taskbar with any color of your choice? Luckily Windows11 offers a built-in way to change the color of the Taskbar. That means there is no need to download and install third-party software on your PC.
How to Change Taskbar Color on Windows 11 using the Settings app?
Step 1. Open the Settings app by pressing Windows + I keys.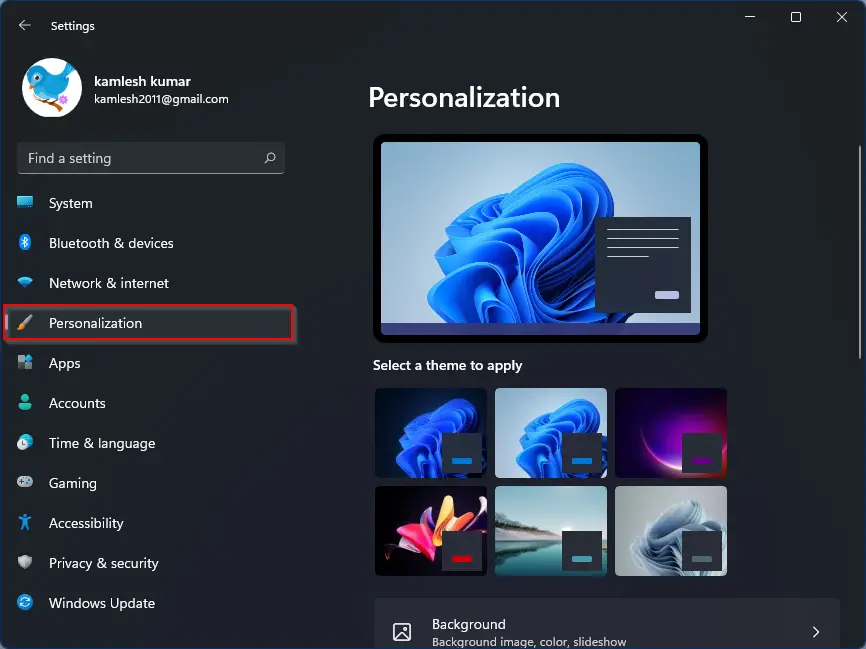 Step 2. When Windows Settings opens, select Personalization from the left sidebar.
Step 3. Click Colors on the right sidebar.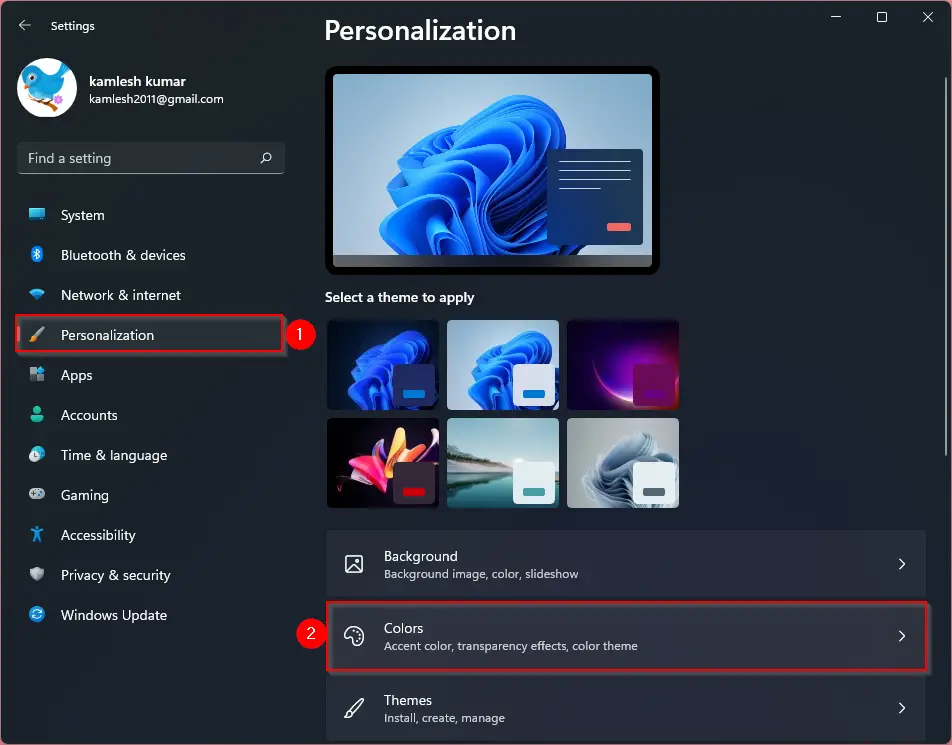 Step 4. Click on the drop-down menu beside 'Accent color' and choose the Manual option. Select a color of your choice.
Automatic: When you select the Automatic option, Windows will automatically pick an accent color from your current wallpaper.
Manual: If you choose the Manual option, you can select an accent color for Windows UI from one of the choices you gave.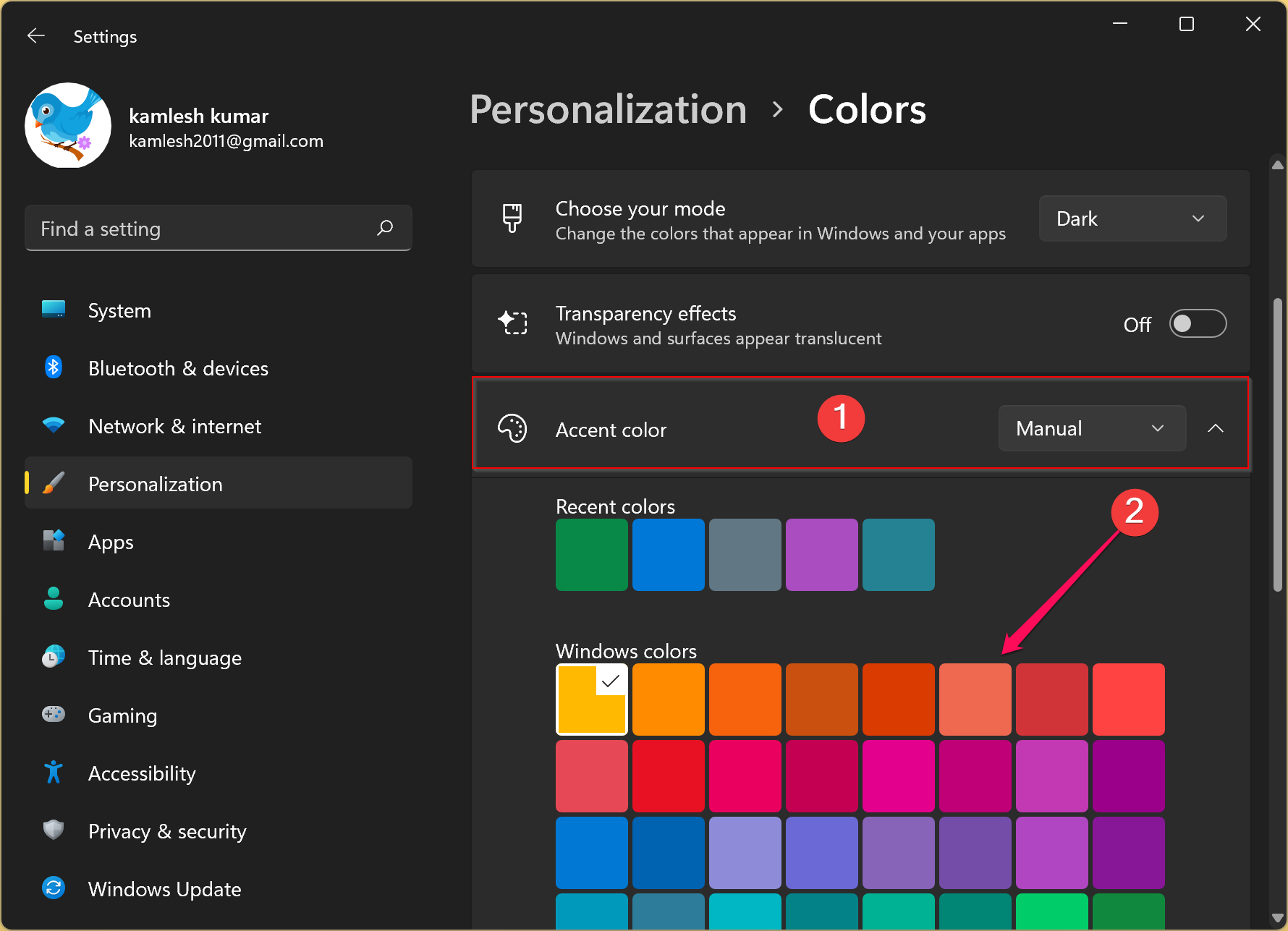 Step 5. If you don't like any built-in palette color, scroll down a bit more and then click the View Colors beside the "Custom colors" option.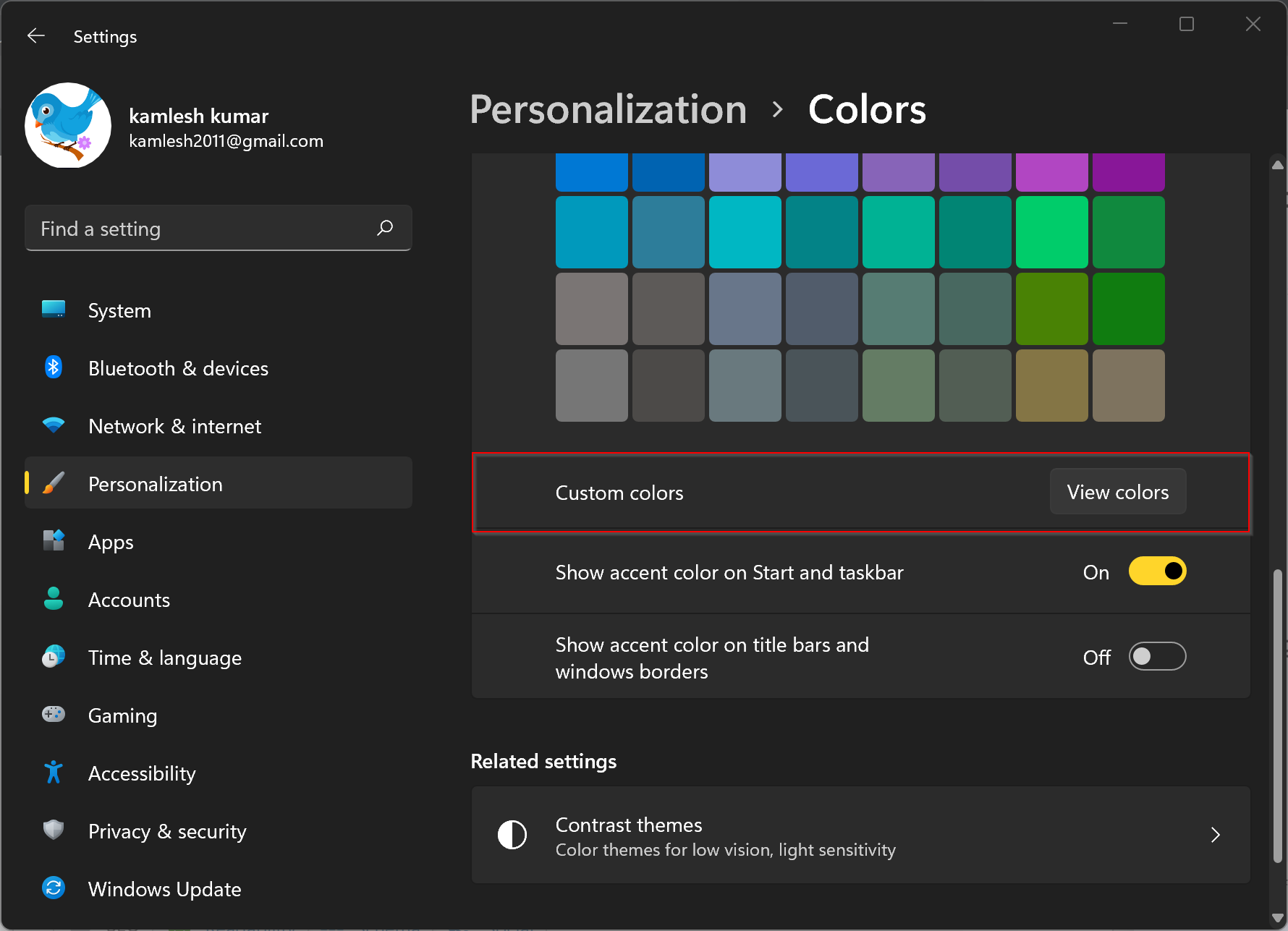 Step 6. Select a color of your choice, and then click the Done button.
Step 7. Now, scroll down to the bottom and turn On the toggle switch beside the "Show accent color on Start and taskbar" option.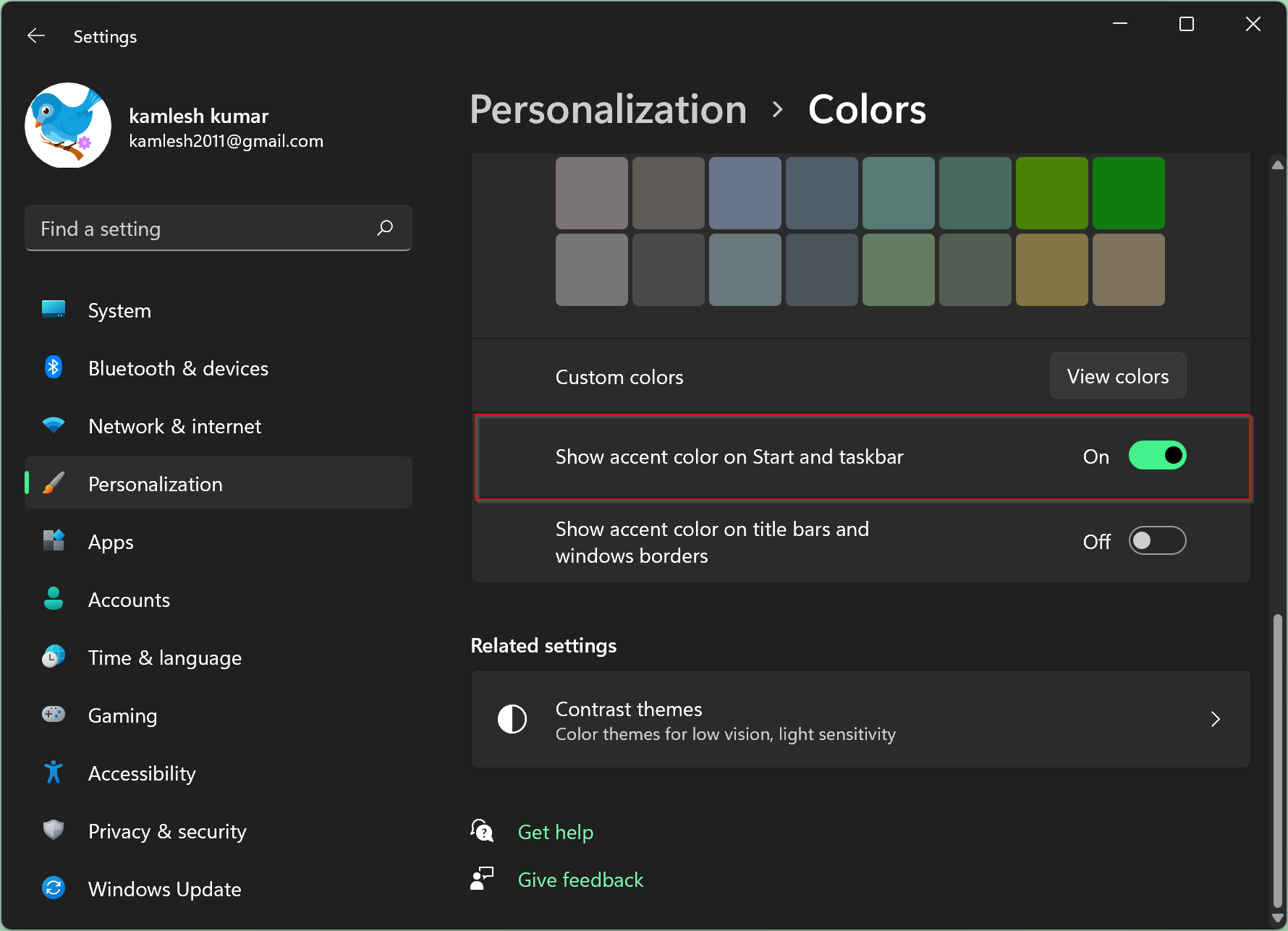 That's it! You will see Taskbar and Start menu color is changed immediately. In Windows Settings, there is no independent option available to change the color of Taskbar only.