It is possible to unpin or remove the File Explorer icon from the taskbar of Windows 11. To do that, right-click on the File Explorer icon on the taskbar and select the Unpin from taskbar option. Once you click on the Unpin from taskbar, the File Explorer icon will be removed immediately. It is straightforward to remove the File Explorer from the taskbar. But what if you want to bring it back to the taskbar.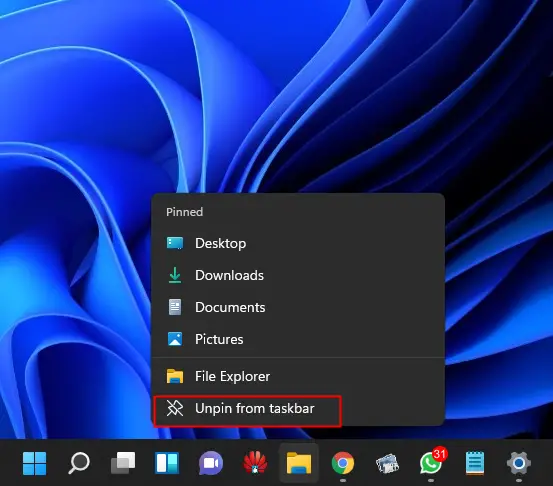 It is possible to add back File Explorer icon to the taskbar for quick access. You may have removed it knowingly or unknowingly; by referring to this gearupwindows article, you can quickly bring this icon back to the taskbar of Windows 11.
Also Read: How to add folder shortcuts to Start Menu on Windows 11?
How to Pin File Explorer to Windows 11 Taskbar?
To fix the File Explorer icon back to the taskbar of Windows 11, you need to perform the following steps:-
Step 1. Press the Windows + E key from the keyboard to bring up the File Explorer window.
Alternatively, perform a right-click on the Start button or press Windows + X hotkey on your keyboard. Click on the File Explorer option to open it.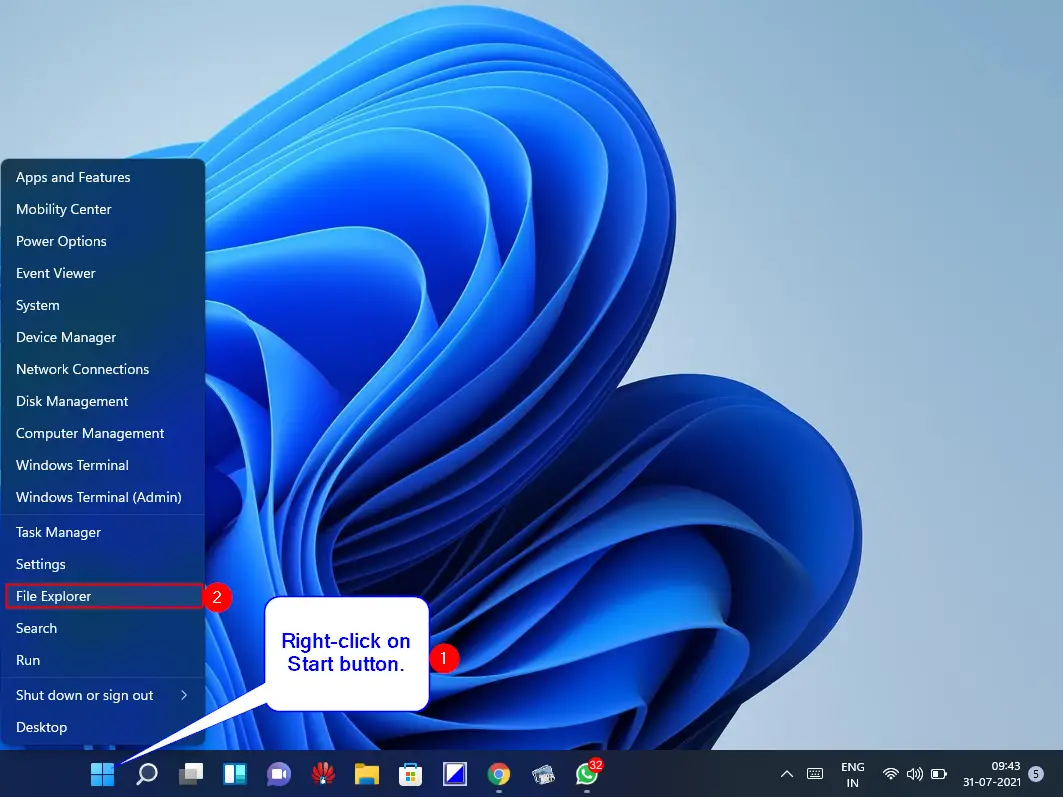 Step 2. When File Explorer opens, a folder icon will appear on the taskbar. Right-click on the File Explorer (Folder) Icon on the taskbar and then select the Pin to taskbar option from the pop-up menu.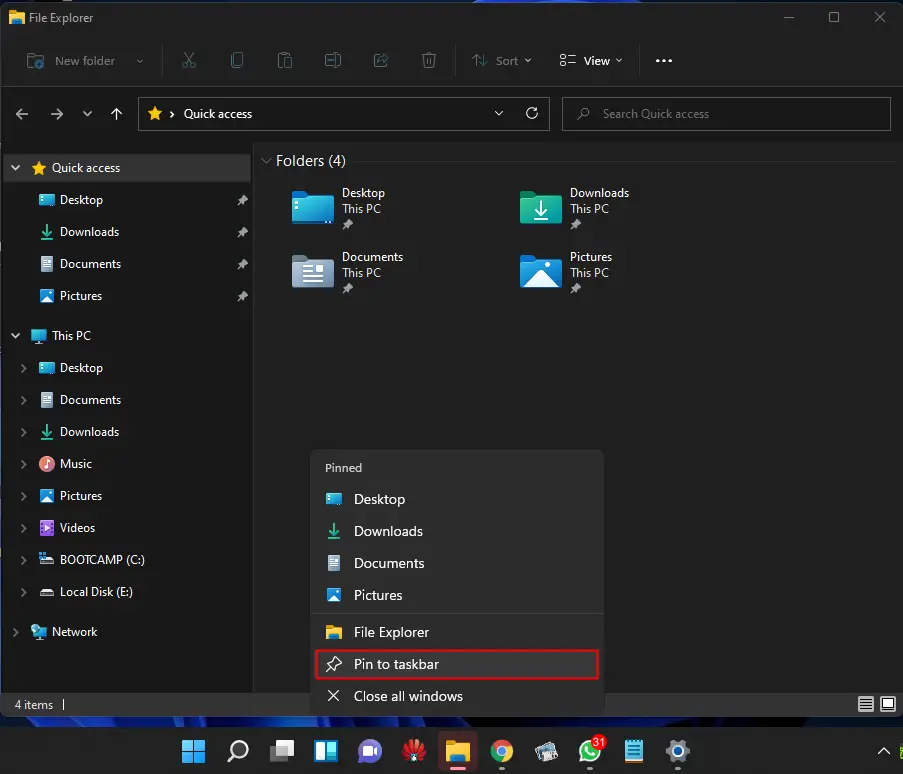 After executing the above steps, File Explorer is again restored to the taskbar of Windows 11. if you wish, drag and drop its icon anywhere on the taskbar to rearrange it.
This method is not only applicable for Windows/File Explorer; using this way, you can pin or add any missing icon to the taskbar.
Happy pinning!