If you want to create a PowerPoint presentation with images as the background on the PowerPoint table, it is possible to add a background picture to your table. You can easily insert an Image into a Table in PowerPoint. If you are curious about how it is possible, then this post will help you in doing the same.
How to set a Picture as a Background on PowerPoint using the Table Background Tool?
Step 1. Open the Microsoft PowerPoint.
Step 2. Click the on area "Click to add the first slide."
Step 3. Right-click on the new slide, then select Layout and click Blank.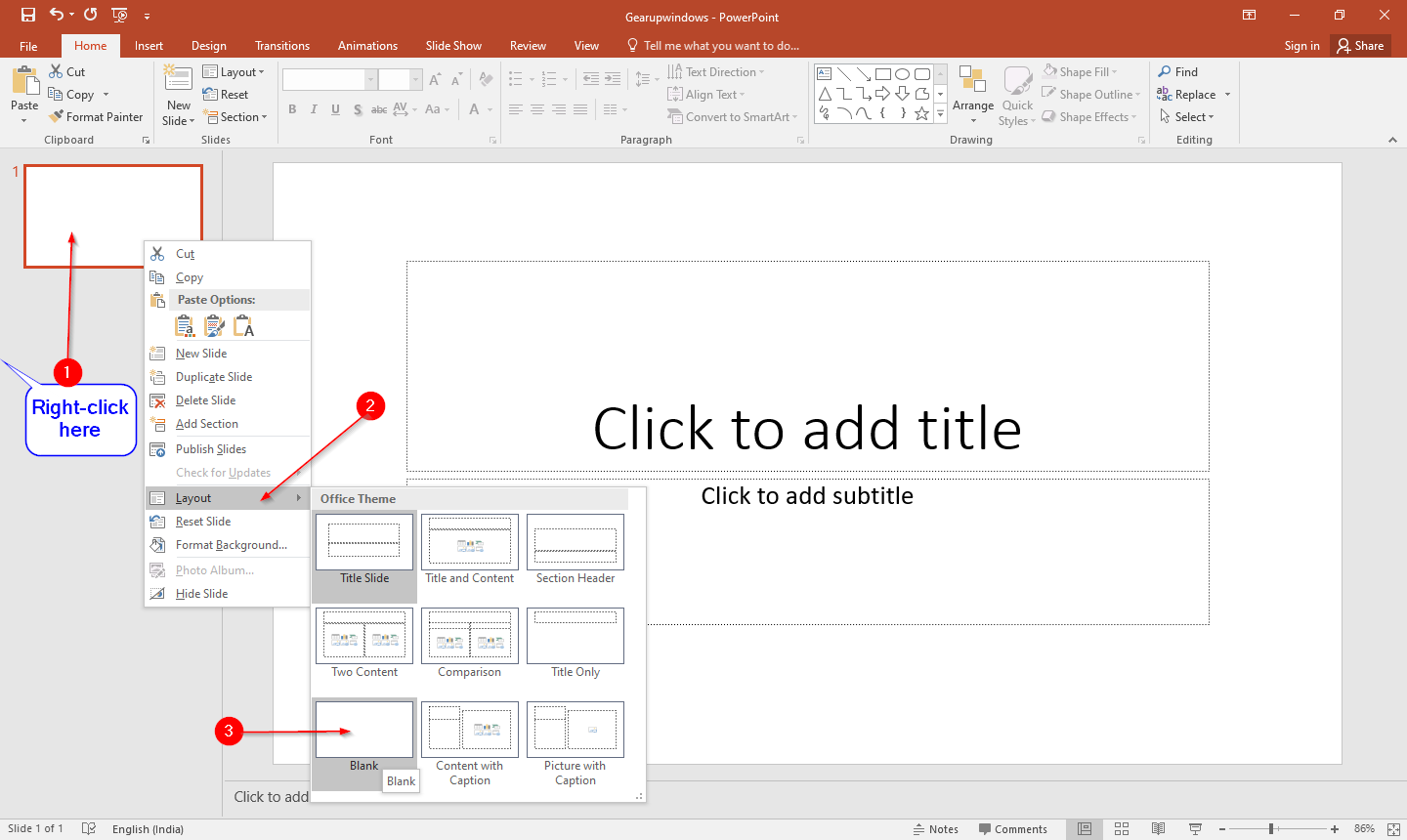 Step 4. Click the Insert tab, and then click Table. From the drop-down list, select Insert Table.
Step 5. An Insert Table dialog box will open. Select the number of Columns and Rows you want to use in the table. Once Columns and Rows are defined, press the OK button.
Step 6. Now, the table will be created.
Step 7. Once the table is created, click on the Table, you will notice a new tab, Design under Table Tools, appears.
Step 8. In the Table Tools tab, from the Table Styles group, select Shading. From the drop-down list, choose Table Background and then Picture.
Step 9. Insert Pictures dialog box will open.
Step 10. Click on the option "From a file."
Step 11. Select the image from the PC and click on the Insert button.
Step 12. You will see the table with a picture background.
Step 13. Now, you will notice that the picture is inserted into multiple cells in the table, but we want a single background for all cells, so we need to organize the picture.
Select the table and right-click, select the option "Format shape."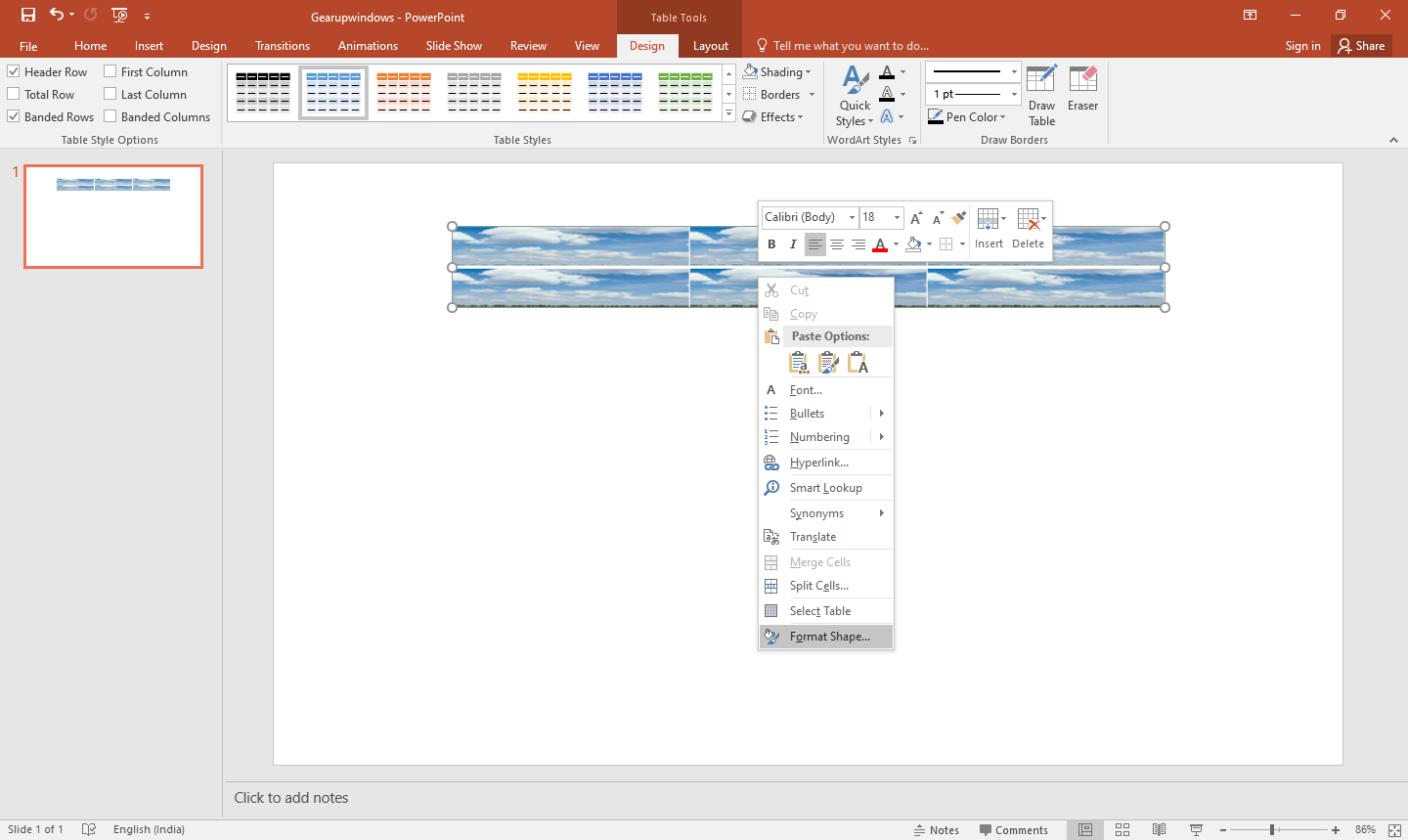 Step 14. On the right side, the "Format Shape" dialog box will open. Click the check-box "Title picture as texture."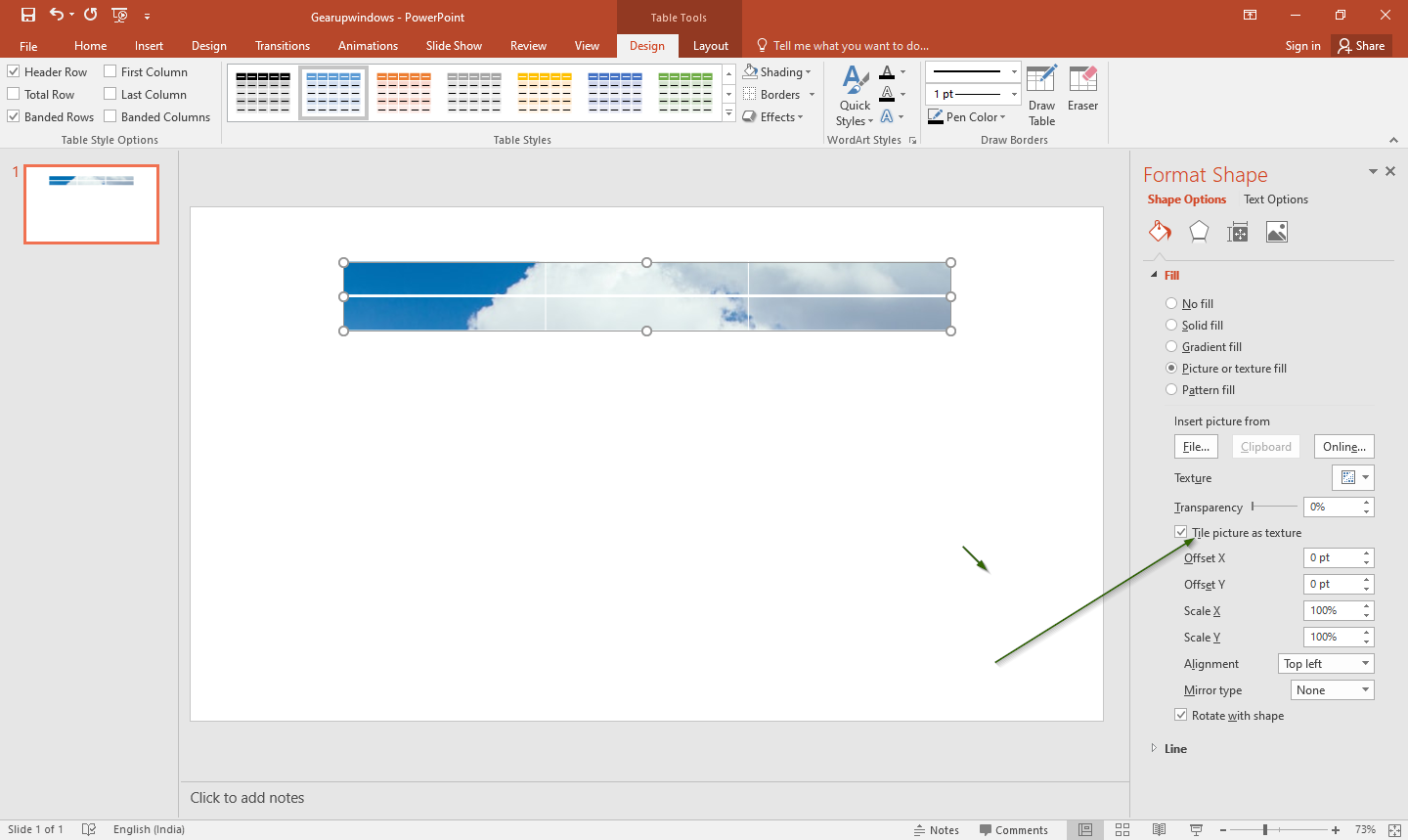 Step 15. Now, the selected image will cover the complete table.