After installing a fresh Windows 10 or upgrading from an older version of Windows to Windows 10, Microsoft set Edge browser as the default browser. In other words, once you have upgraded to Windows 10 or installed fresh Windows 10 from scratch, whenever you will click on any link, by default, it will open in Microsoft Edge browser.
Although there is nothing wrong with the Microsoft Edge browser, Microsoft pushes new features on their Chromium-based Edge browser with every update. For instance, Microsoft has recently added vertical tabs in their browser on its latest release, Edge 89. Even Edge browser is a feature reached; still, you prefer another browser (such as Mozilla Firefox, Google Chrome, or Opera) to be the system default. This post will help you set the default browser on Windows 10.
If you prefer to use another application to browse the web, while it is not currently set as default, Windows 10 introduces an option to ditch Edge or any other browser to set the app you want. This post will guide you through replacing Microsoft Edge as your default web browser with another application.
How to set any browser as default on Windows 10?
Once you have decided to replace the Edge browser from the default, perform the following steps:-
Step 1. Open the Settings app by pressing the Windows + Ikeys.
Step 2. Under the Settings window, click the Apps category.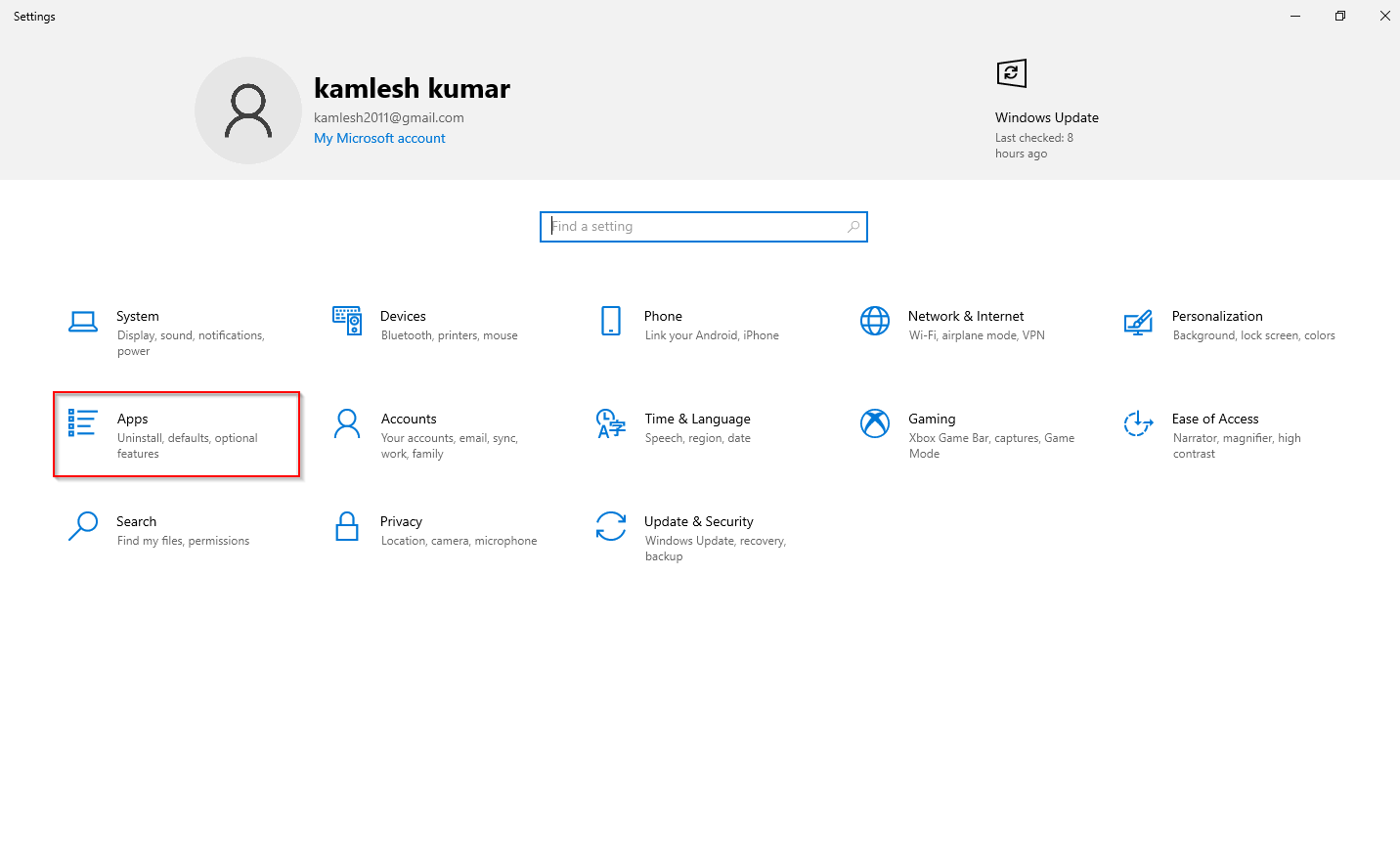 Step 3. Under Apps, click the Default apps.
Step 4. Scroll down on the right-side pane to see the "Web browser" entry.
Step 5. Click on the current default browser to see the list of installed browser apps.
Step 6. Select any browser from the list which appears to make the new default. For example, we have selected Google Chrome.
Step 7. Now, in the Web browser, you should see your default browser. In my case, we have set Google Chrome as the default browser.
Step 8. Close the Settings app window.
Once you have completed the steps mentioned above, when an app tries to open a web page, it will start with the browser which you have specified.
Also read: