Windows 11 comes with built-in high contrast themes that help people with low vision and light sensitivity. Although you can use the color filters feature of Windows 11, it still does not help you and having problems seeing what's on your screen. Try high contrast themes to help distinguish between things that differ only by color. This changes the color palette of objects on the screen that may help you see clearly.
How to Configure High Contrast Themes in Windows 11?
When you have a poor vision of light sensitivity, you should try Windows built-in high contrast theme and see if it helps you see clearly. This will help you distinguish between different things on the screen, including text, images, and objects.
Step 1. Open the Settings app by pressing Windows + I keys from the keyboard.
Step 2. When Windows Settings opens, select the Accessibility category from the left side pane.
Step 3. On the right side pane, select Contrast themes.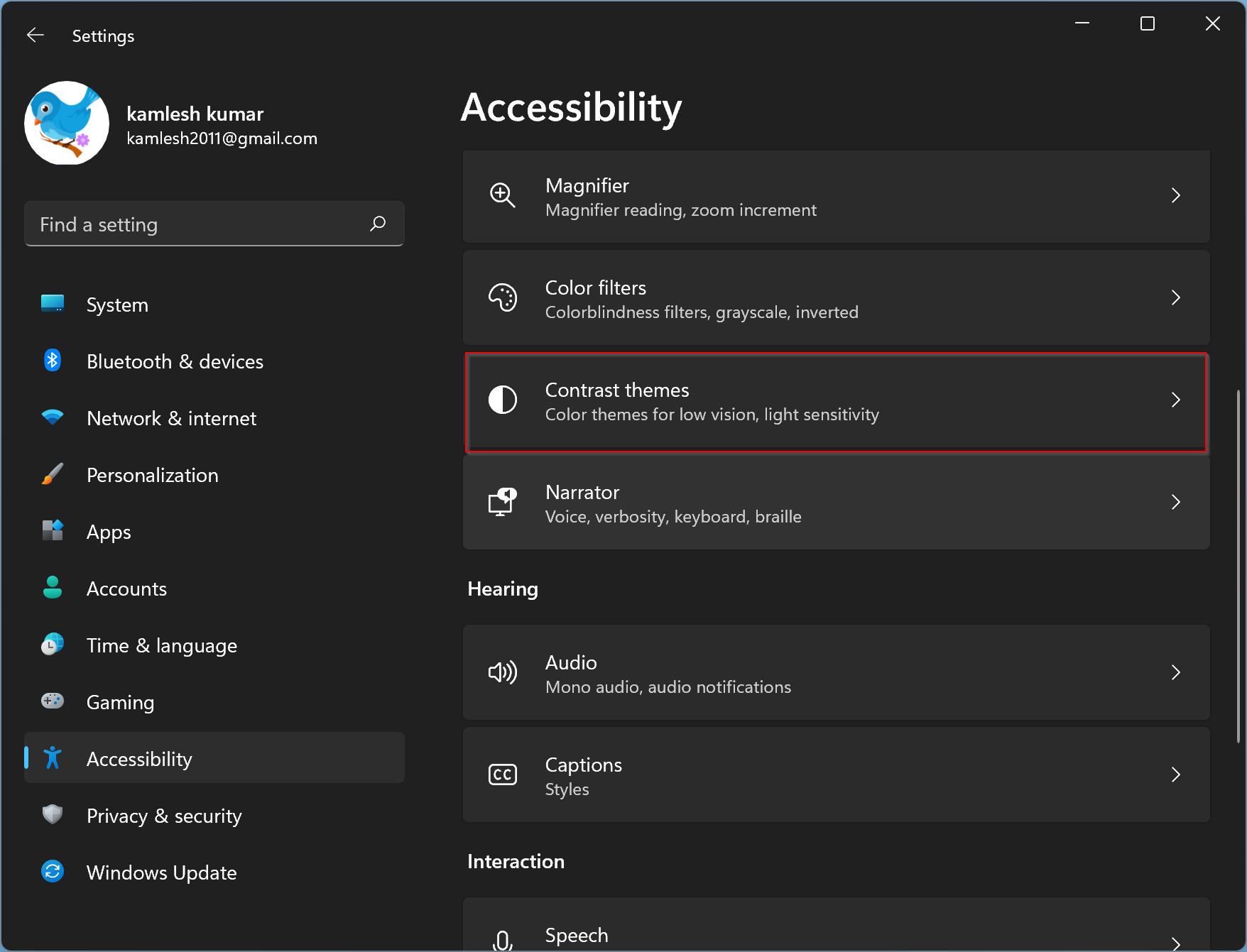 Step 4. In the Contrast themes settings, click the drop-down menu beside Contrast themes. You will have the following options:-
None
Aquatic
Desert
Dusk
Night sky
Select one of the preset contrast from Aquatic, Desert, Dusk, or Night sky to use right away.
You can also use the keyboard shortcut Left ALT + left SHIFT + PRINT SCREEN to turn on or off high contrast on a Windows 11 PC.
Step 5. After selecting a theme, click the Apply button.
When you're done, select Contrast theme is applied on your Windows 11 computer. While you're on Contrast theme settings, click the Edit button if you want to customize a theme.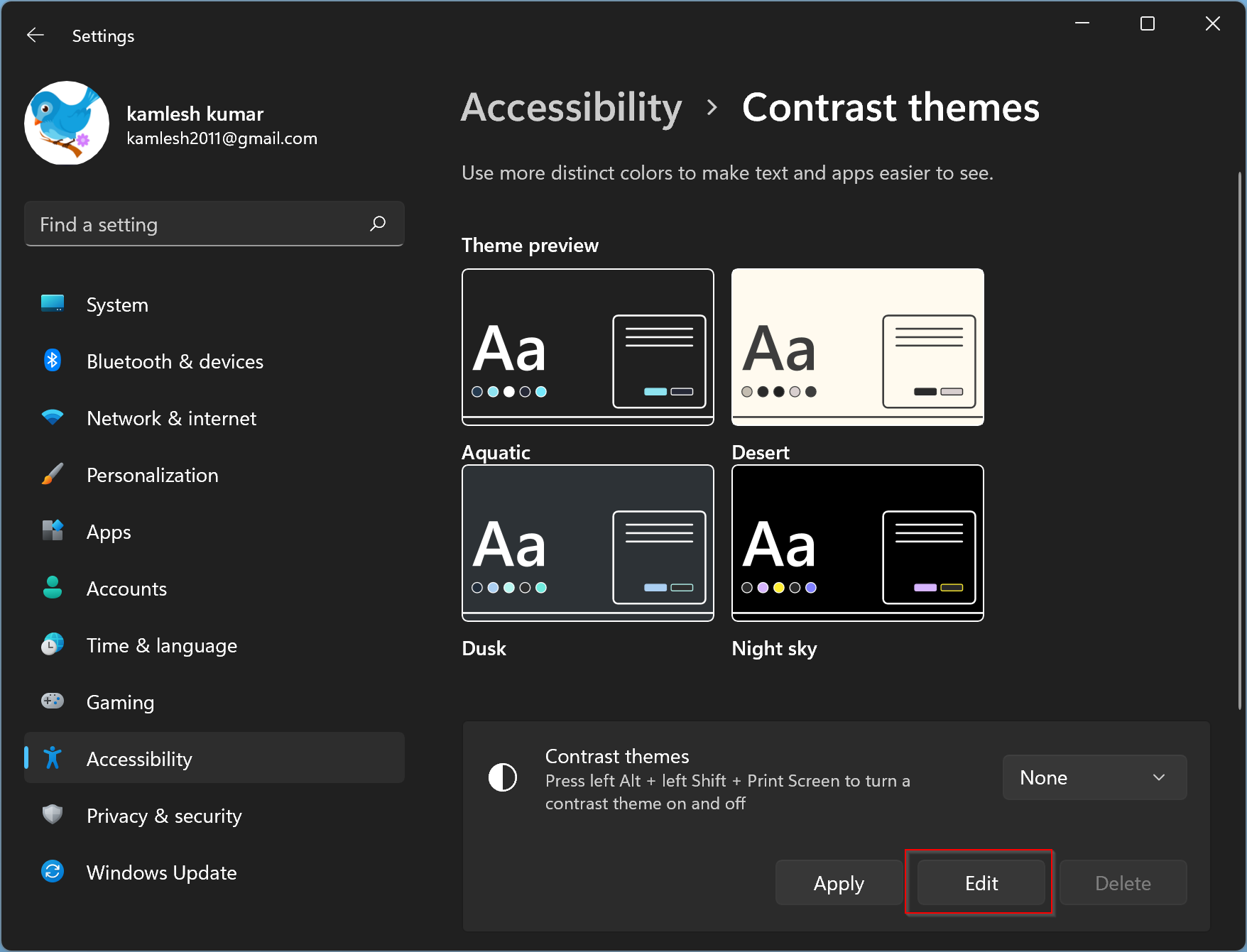 In the following window, you can customize the following items colors:-
Background
Text
Hyperlink
Inactive text
Selected text
Button text
Clicking on the color box against any will open a color palette screen. Move your mouse on the color palette and select your desired color. When ready, click the Done button.
Click the Save as button and name this theme in the upcoming window.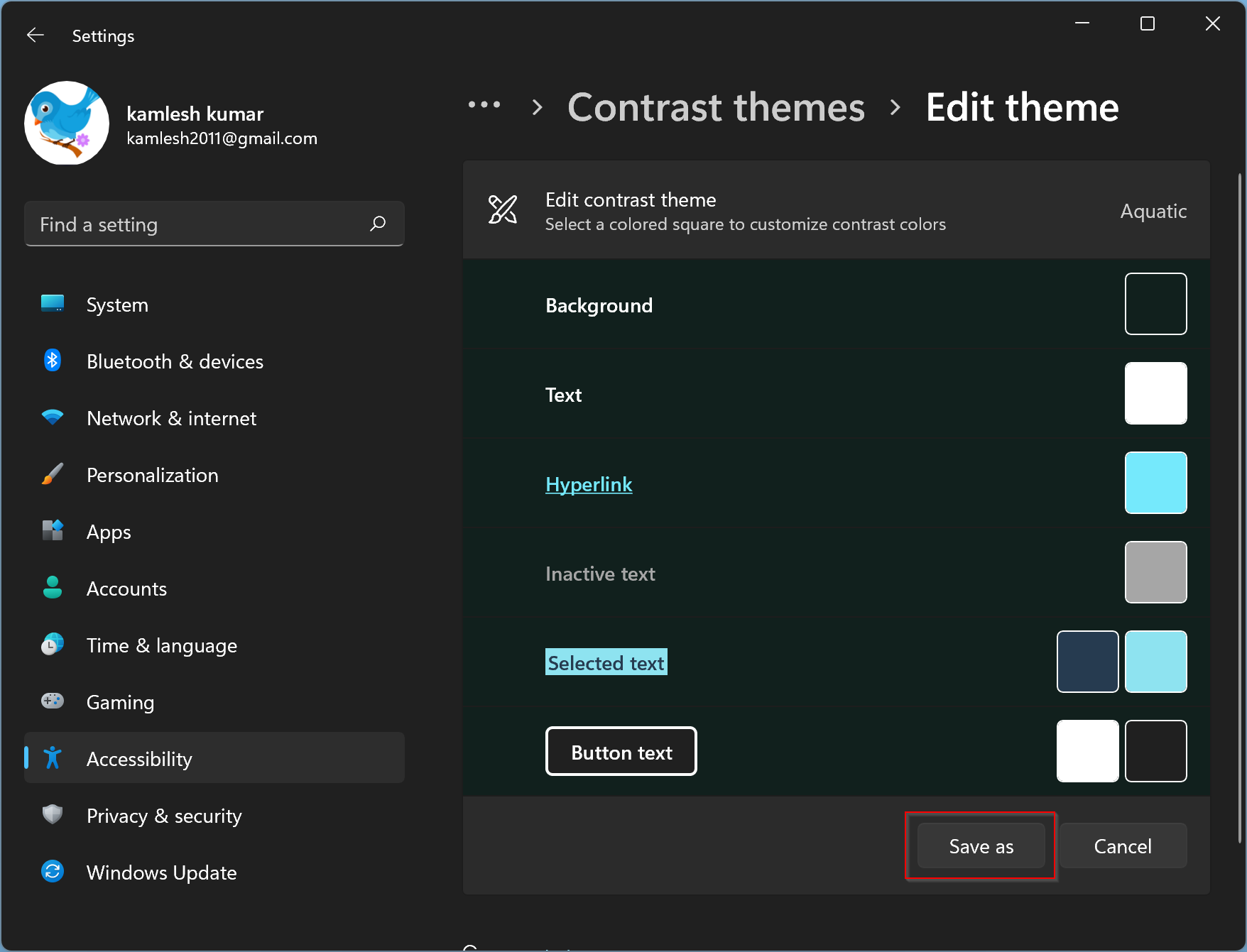 That's it. From now, you will have one more theme to select and use when you want.