Many free partitioning applications are available, but most of them lack features and don't work as advertised. Even if you find a good application, its pro features are hidden, and you have to pay for them.
Macrorit is offering its Partition Expert Pro for free for one year. The company has hosted a giveaway, and you should take advantage of the deal right now!
Macrorit Partition Expert Pro for Windows 11 and 10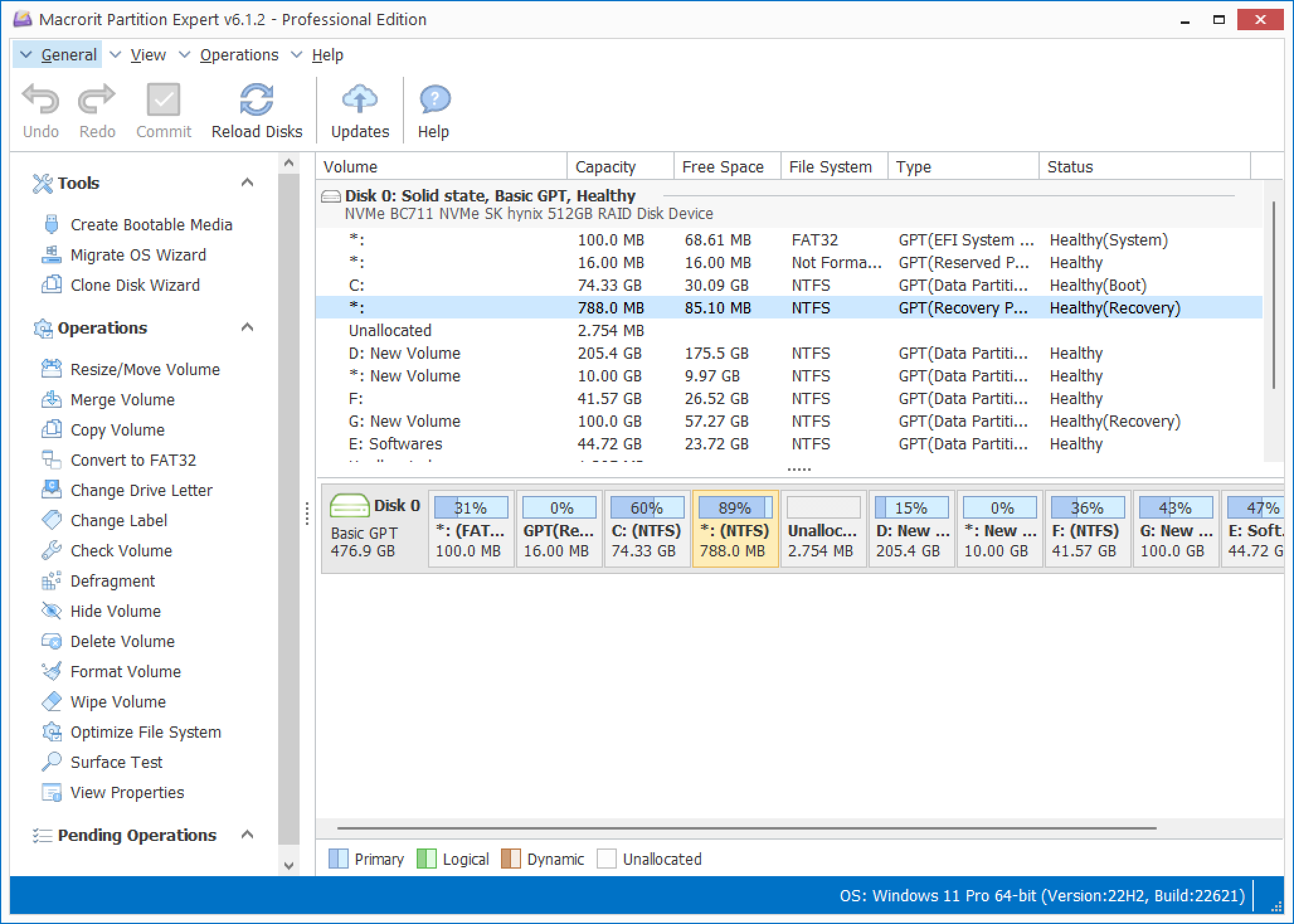 The built-in partitioning tool in Windows 11 and 10 may not meet your needs, so a Pro tool is recommended. With its powerful features, Partition Expert offers users the ability to extend system partitions, resize partitions, create, format, and delete partitions with ease. In addition, it has a unique data protection technology and the best data moving algorithm to guarantee that the data will be protected 100% and that the data partition will be moved as quickly as possible.
The Macrorit Partition Expert Pro app allows you to create new partitions from volumes that have free space, or to resize, format, and copy existing ones. It is a user-friendly program that makes it easy for you to copy, resize, relocate, and rename your hard drive's partitions.
Hard disks are getting better and better as time goes on, just like the rest of the technologies out there. However, it is important to note that increasing storage capacity can make managing hard drives (HDDs) more challenging. Managing the growing amount of data stored on a hard drive becomes easier by partitioning it into smaller sections. A small program with a lot of useful tools for managing hard drives and partitions, Macrorit Partition Expert Professional Edition is very useful.
Features of Macrorit Partition Expert Pro
The following are the main features of Partition Expert Pro:-
Able to create bootable media (CD/USB).
Unique Data Roll-Back Technology to ensure data safety.
Faster operation speed than other partition software.
A portable version is available.
Can convert an MBR disk to a GPT disk without losing data.
Can switch from NTFS to FAT32 without losing data.
Wipes unallocated space.
Change a primary partition into a logical one, or vice versa, without erasing any data.
Allow you to change the size of FAT partitions and clusters.
Full 512Byte/1K/2K/4K sector support for disks larger than 2TB.
Extremely easy-to-use.
100% free for 1 year.
Fixes common disk partition problems.
Check bad sectors and locate bad sectors.
Permanently wipe the data on the target partition and prevent it from recovering by any data recovery tool.
Allows to set partition Active, hide/unhide, change Label, change Drive Letter, Explore, and check partitions.
Get Macrorit Partition Expert Pro Free
In order to activate the Partition Expert Pro for free, download the application from its official website. Then, install it as regular software on your PC. For your information, it is compatible with Windows XP to Windows 11/10.
Upon installation, launch the app and click the Activate button on the app's main screen. Now, enter the following key and click the Activate button:-
6EAF93BDC185D766F82B0E2B76B165DA461E2D2773