In a world driven by efficiency and innovation, finding the right tools to enhance productivity is key. MG Office Home emerges as a game-changer, offering a robust and feature-packed alternative to Microsoft Office. Dive into the future of document creation, spreadsheet management, and diagram design with MG Office Home – and the best part? It comes with a limited-time giveaway!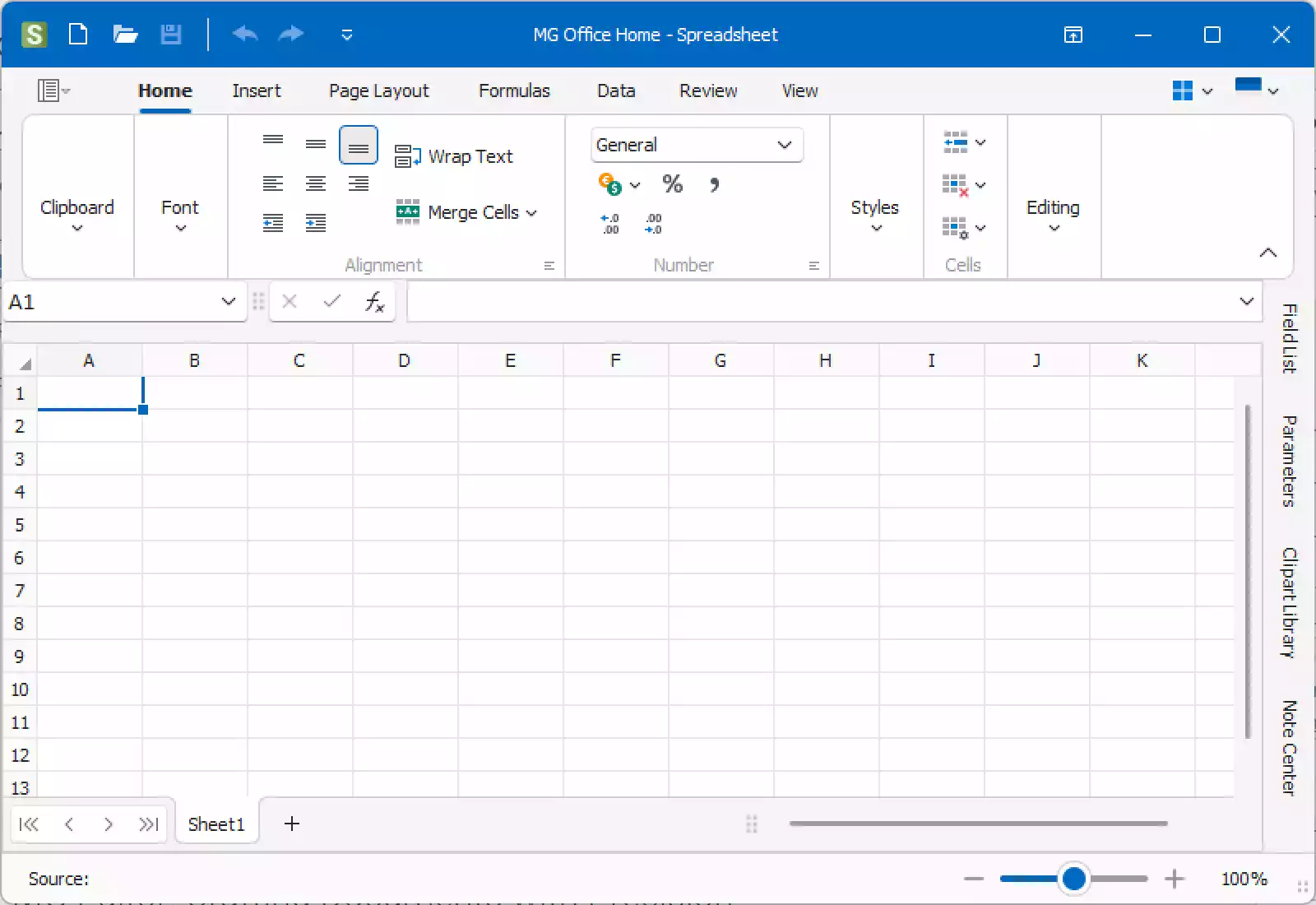 Unveiling the Power Trio: MG Editor, MG Spreadsheet, MG Diagrams
MG Editor: Crafting Documents with Precision
Say goodbye to the limitations of traditional word processors. MG Editor is here to revolutionize your document creation experience. Boasting a comprehensive set of features, including font and paragraph styles, tables, pictures, bookmarks, hyperlinks, header and footer options, page layouts, review, and comments, MG Editor is your go-to alternative to MS Office Word. The intuitive interface makes it easy for users of all levels to compose professional documents effortlessly.
MG Spreadsheet: Mastering Data Manipulation
Numbers and data become a breeze to handle with MG Spreadsheet. This powerful alternative to MS Office Excel allows you to create and modify spreadsheets with ease. Dive into features such as cell formatting and styles, formulas and calculations, image insertion, chart modification, and sheet and workbook protection. MG Spreadsheet is designed for simplicity without compromising on functionality.
MG Diagrams: Crafting Visual Masterpieces
For those in need of a versatile diagramming tool, MG Diagrams steps up to the plate. An alternative to MS Office Visio, MG Diagrams offers a wide array of features, including basic shapes, embedded clipart, and design options. Whether you're creating organizational charts, flow diagrams, or mind maps, MG Diagrams provides a seamless and user-friendly experience.
The Reading Companion: MG PDF Reader
Managing PDF files becomes effortless with MG PDF Reader. This simple yet powerful app supports password-protected PDFs, enables text searches within documents, allows page rotation, and even facilitates image export. It's the perfect companion for handling your PDF documents with ease.
Limited-Time Giveaway: Act Now!
To celebrate the launch of MG Office Home, the developers are offering a limited-time giveaway. Follow these simple steps to unlock the full potential of this productivity suite:-
Step 1. Head to the developer's page here to download the installer.
Step 2. Once downloaded, install the software and launch it.
Step 3. Open any MG Office Home app, such as MG Editor or MG Spreadsheet. Click the menu icon, navigate to Help, and select Activate.
Step 4. Use the following serial number for activation: AHV04-M3Z0F-34UZK-AGWVG.
Step 5. Complete a brief form with your full name, email address, and country. Accept the activation agreement and click 'Activate Online.'
Step 6. Wait a few seconds for automatic activation, ensuring your internet connection is active. Once activated, dive into the powerful features of MG Office Home.
Final Thoughts
MG Office Home stands as a testament to the evolution of productivity tools, offering a compelling alternative to Microsoft Office. With MG Editor, MG Spreadsheet, MG Diagrams, and MG PDF Reader, this suite is set to become your go-to solution for all things document-related. Don't miss out on the limited-time giveaway – elevate your productivity today with MG Office Home!