What is Microsoft OneDrive, and why use it?
A cloud storage service, OneDrive offers users 5GB of free storage space for regular account users. If you have ever used iCloud or Google Drive, you already know OneDrive works with Windows 11/10 as a default location for saving data. It's the same thing, except it's Microsoft's version and what it means to store your files in the cloud, but what exactly is putting a file there? Think about it like you have your computer at home. Cloud computing refers to the computers and servers of Microsoft, so when you place a file or document in the cloud, you're putting it on a Microsoft computer. The servers of their company are located in various data centers around the world, but every time you save a file in the cloud, it is saved on one of these servers.
What are the Benefits of Putting your Files in the cloud?
Taking a cloud backup will help you recover your files if you lose your computer, someone steals it, or if something happens to your hard drive that causes it to die. If you lose your computer, or someone steals it, or even if your hard drive dies, you can access your backup files online. All your files can be retrieved regardless of what happened.
Additionally, you can access your files from anywhere in the world. You can access the cloud and retrieve all your files. And the best part is that you can get them at any time.
Thirdly, your files can also be shared and collaborated with others.
Using Windows 11/10, you don't have to do anything to get OneDrive, since it comes pre-installed on these operating systems. You just need to start using it. In case you are using Windows 7/8, but do not wish to upgrade to Windows 11/10, you can download OneDrive from its
official website
. The application is also available for Android and iOS users.
How can we get started with OneDrive on the PC?
As soon as you have installed OneDrive on your PC, you should see a cloud icon in the bottom right-hand corner. Click on this icon and follow the instructions to upload/sync your documents.
You can simply drag and drop the files/documents to the OneDrive section for automatic sync or backup.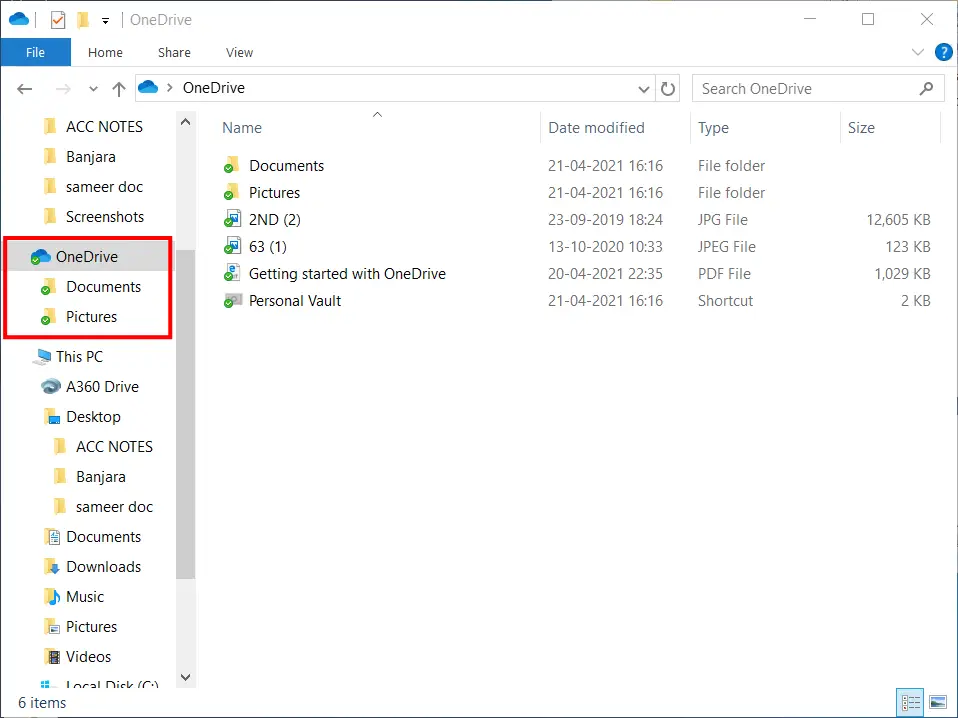 The most exciting thing about it is when you log in through the web page, you will find "Personal Vault." This is a special folder within OneDrive where you can keep files very secure. It is usually necessary to use two-factor authentication to access the Personal Vault. You usually need to type in a code on your phone or receive an email with a code and then use that code to access the Personal Vault. This adds an extra layer of security to your sensitive, essential files and photos.
It captures content beautifully, takes pictures of documents, and even takes pictures of the whiteboard with the OneDrive app on your phone. It also scans and uploads documents. It does a lovely job of capturing content. With OneDrive's app, you can take a photo or video and create Word, Excel, or PowerPoint documents straight from the app. Not only can you capture the contents, but you can also edit PDFs on your phone. OneDrive app has some excellent PDF editing capabilities.
Here are the details about the free and premium membership.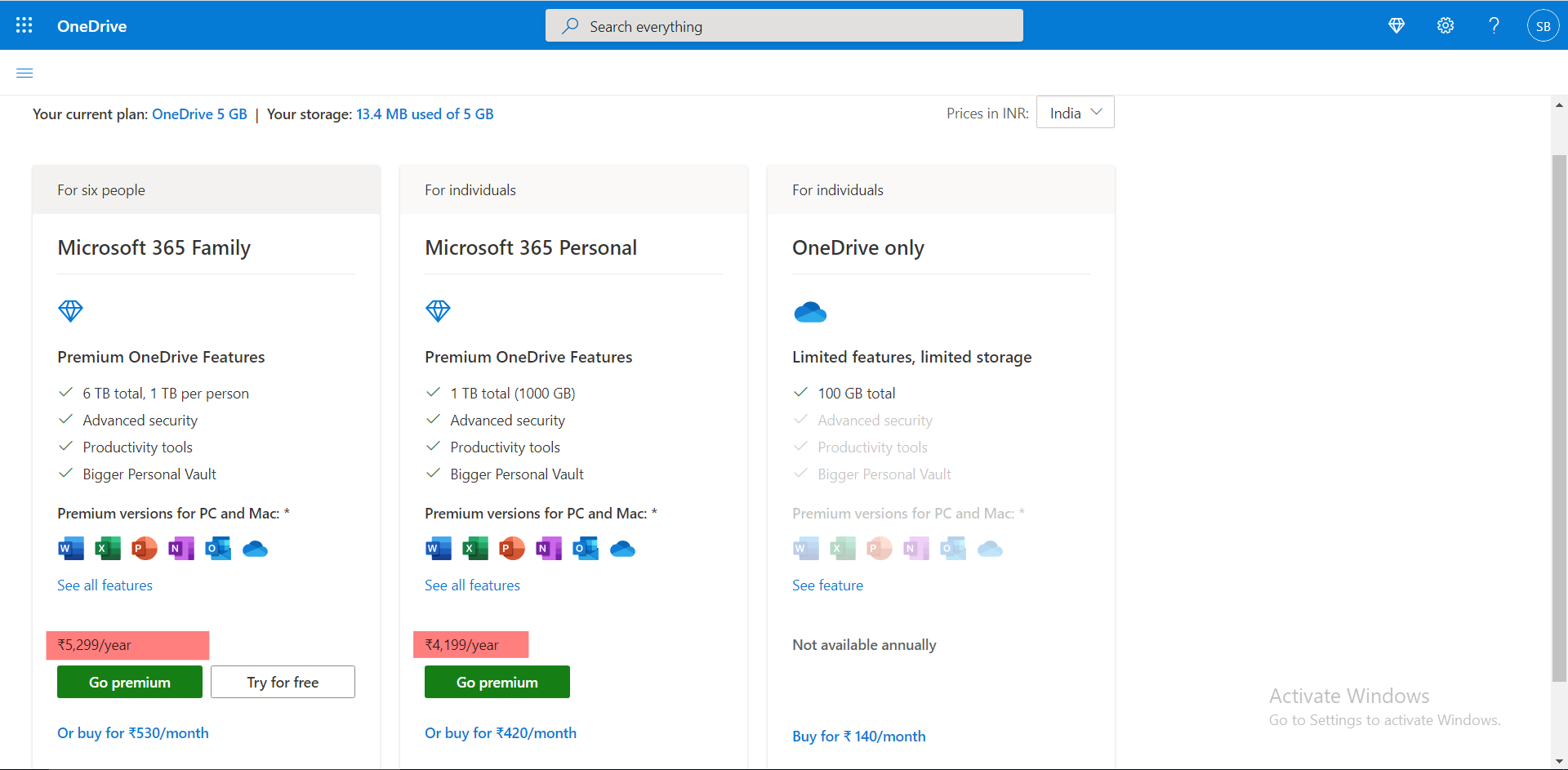 If you need even more cloud storage for free, you can sign up at Degoo. Degoo is a free AI-based Cloud Storage that offers up to 100GB of free online storage.
You might also be interested in Amazon Photos, which lets you upload unlimited photos and videos on the cloud.