Many applications like Google Drive,  Amazon Photos, and Microsoft OneDrive offer free cloud storage from 5GB to 15GB. To get more storage, you will have to go with a monthly subscription or a yearly subscription. You can subscribe to get 100 GB or 200 GB and much more than that, but you know you will have to pay for it.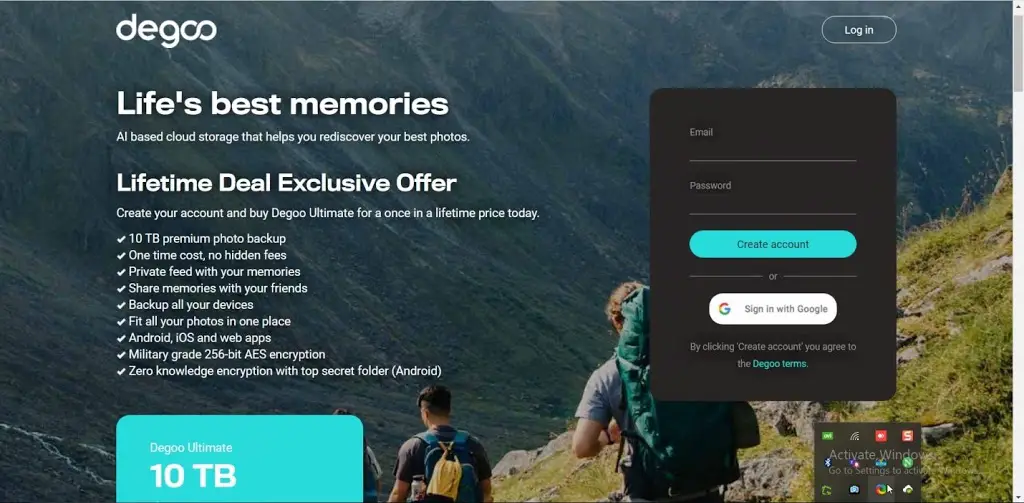 For Windows 11/10, we will introduce Degoo, an AI-based cloud storage system. The best part of this application is it offers a lot of other features for a pro user. You don't have to pay for a minimum of 100 GB of cloud storage to use it; that's what sets it apart from any other cloud storage application. With zero-knowledge encryption, you can secure your data by uploading it to this application.
In any case, it will not be accessible to anyone. Even the service providers themselves will not be able to access this data. In addition to remote online access, this means that the data can be accessed wherever you are; for this, you need to log into your Degoo account on your laptop, computer, or any other device. All of your files can be accessed once you log into Degoo. According to the application developers, whatever data you store is stored in three copies in three different databases. They are always available whenever you need them.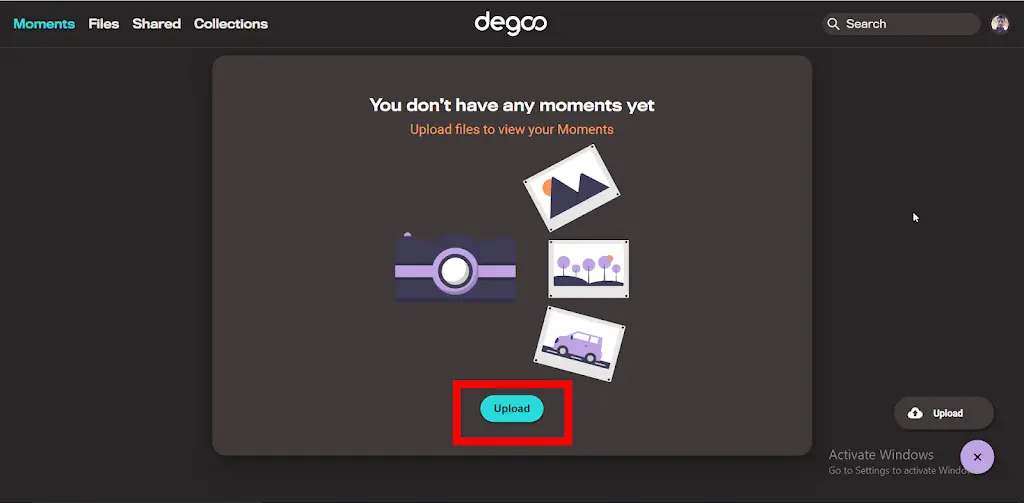 If you sign up for this application, you will get 100 GB of free storage space. There are multiple ways to earn extra space on this application. The application runs a few promotional activities wherein you invite your friends to install the application and use it. The app offers about 5 to 10 GB of free storage if your friends start using it. You can gain some space if you download an application sponsored by the app. Getting some additional storage is possible, for example, if you play the game sponsored on this application and reach a certain level.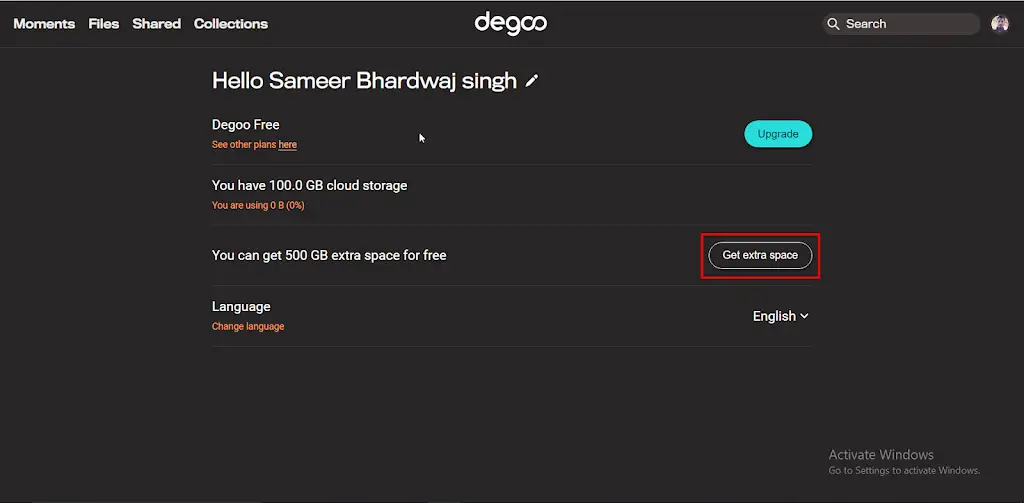 Special Features of Degoo
One-time cost, no hidden fees for lifetime storage.
Send files and documents effectively to companions through email or link.
Backup up to 10TB of the information under super secure 256-bit AES encryption.
Perform backup activities to entirely all your gadgets.
Offers more backup space than any other cloud storage application combined.
Backups are automatically updated with the feature of automatic file change detection.
Conclusion on Degoo
Both on its free and paid plans, Degoo's biggest selling point is its huge storage capacity. There is no desktop application, slow support, and basic functionality that make it a poor choice if you want to do more than keep a backup of your phone's photos. In addition to being much cheaper than most cloud storage applications, it is also highly secure built-in.
One should note that Degoo does not offer any application for windows 11/10 OS; however, you can sign up here for data backup.
That's all!!!
Have you signed up for Degoo or invited your friend to get more cloud space? Let me know via comment.