In the history of Microsoft Operating Systems, Windows 11 has been one of the best operating systems. The new and improved features of Windows 11 are accompanied by a beautiful feel and novel look. You will find your life easier with Windows 11, according to Microsoft Corporation. It offers a redesigned Windows store, and Android apps get better support from it than any other version of Windows. The new feature of Windows 11 allows thousands of third-party apps to run, so it is not just appealing for its beautiful features. Previously, Universal Windows Apps were restricted to the Windows Store, but now Windows 11 lets you use desktop-like apps like WinZip, Canva, and Zoom. However, selecting one app from the numerous freeware apps compatible with Windows 11 would be a commendable task. I will, however, focus on OneNote here.
OneNote for Windows 11 and 10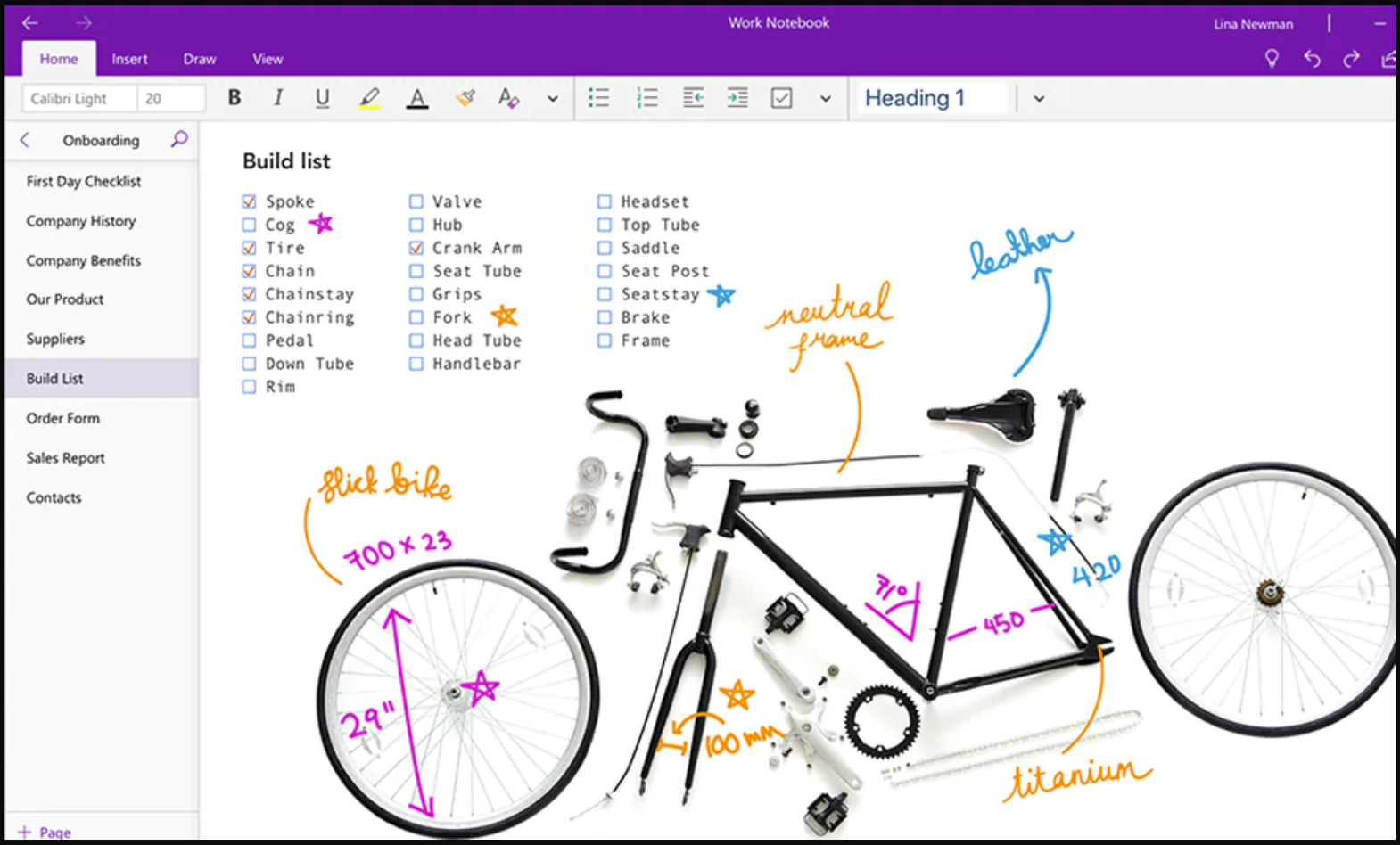 A digital notebook system is OneNote, which helps you organize your notes properly on Windows PC. With OneNote, you can easily write down your ideas, draw or write, or capture web pages. Additionally, OneNote is compatible with Windows 11, so you can perform many tasks with it. It is easy to share special notes in real time across the platform with your family and friends. Moreover, you can access your notes from any device you want. On iOS and Android, you can download the OneNote freeware app and access your notes easily.
Windows 11 users can use OneNote as a productivity tool and free digital note-taking application, and it is compatible with freeware. Besides recording audio, taking notes, taking screenshots, sharing notes and more, the OneNote freeware app is also compatible with Windows, iOS, Mac, and other Android devices as well. In addition to running on Microsoft Windows 11/10 and all supported versions, this is a free desktop app.
Also Read: How to extract text from an image using OneNote?
You can download and use all supported versions of OneNote free of charge. However, some premium features of OneNote can only be unlocked by purchasing Microsoft Office 2019 or 365. Unlike other programs of Microsoft, which require a subscription or payment to use the app, OneNote does not charge you anything to use it. No matter what device you use, whether it's a PC, iPhone, Mac, Android, or iPad, you can download this app for free. For your personal computer, you can download the OneNote app from the Microsoft store.
Benefits of OneNote
OneNote enables the user's real-time.
Collaboration.
It secures sensitive and valuable information.
The user of Windows 11 can use OneNote for recording information and ideas.
Easy to support and share the notes in multimedia.
You can integrate OneNote with other software.
Problems that May Arise in OneNote
Windows 11 might have a problem with OneNote's setting .dat file if you are experiencing problems using it. If the .dat file in OneNote is corrupt, you will not be able to use the freeware app properly. Try starting the app again if you encounter such a problem to see if it still exists.
OneNote for Windows 11
On all editions of Windows 11, OneNote is preinstalled and ready to use. In addition to manually downloading OneNote for Windows 11, users cannot use it on any previous Windows versions. However, the app can also be downloaded from the Microsoft Store app.
Using a Microsoft 365 subscription or Office 2019 compatible version of OneNote for Windows 11, you will have access to a range of premium features. However, the premium features include Researcher, Ink Replay, and Math Assistant.
Download OneNote
You can download the OneNote application from here.