Windows 11 is being hailed as one of the best operating systems in the history of Microsoft. With its new and improved features, it offers a beautiful and novel look that makes life easier for its users. The redesigned Windows Store and better Android app support are just some of the many reasons why Windows 11 is so appealing. One of the standout features of Windows 11 is its ability to run thousands of third-party apps, including desktop-like apps such as WinZip, Canva, and Zoom. With so many freeware apps compatible with Windows 11, choosing just one can be daunting. In this article, we will focus on the benefits of using OneNote, a powerful note-taking app that can help you stay organized and efficient.
OneNote for Windows 11 and 10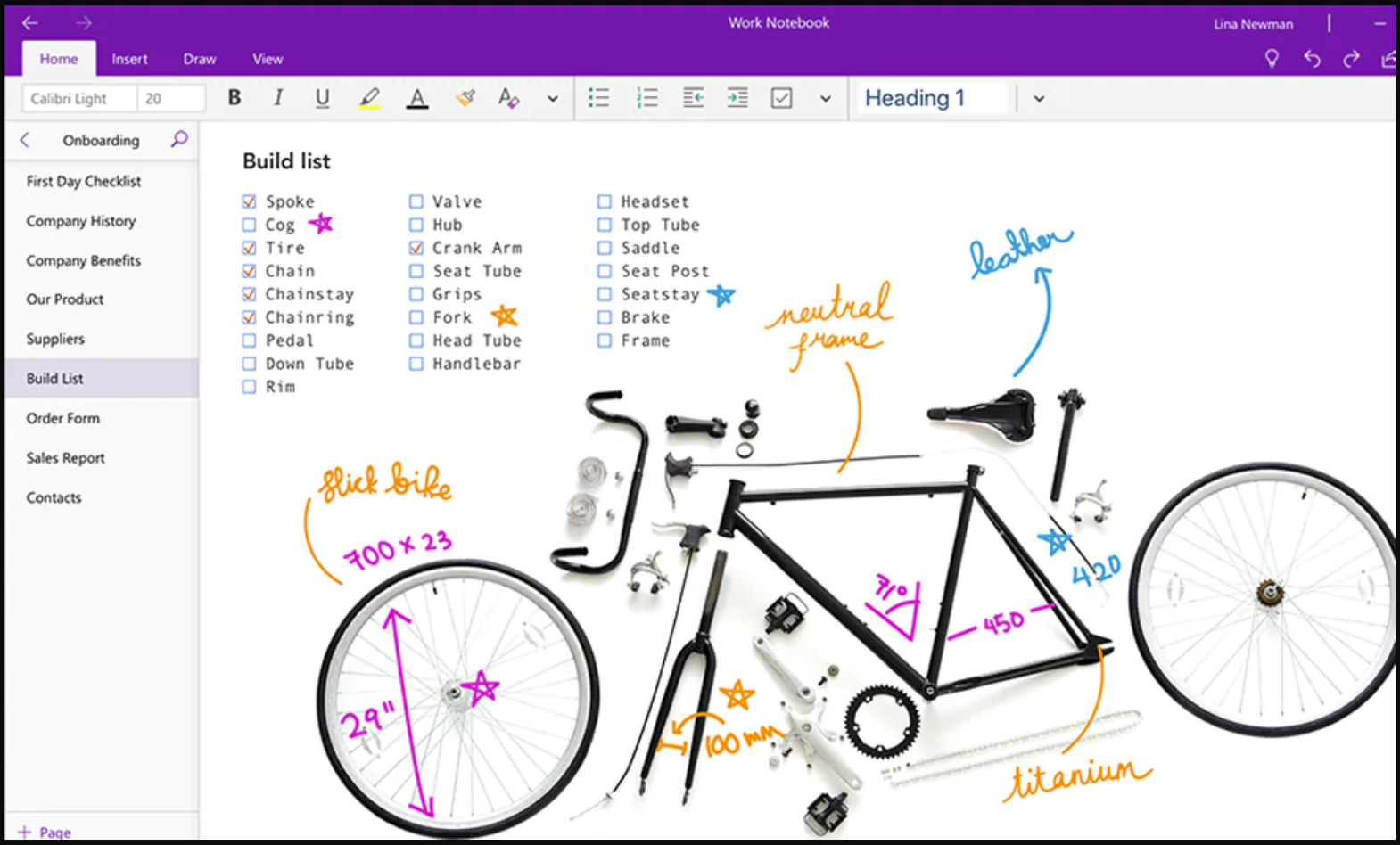 OneNote is a versatile digital notebook system that helps users to organize their notes on Windows PC. Compatible with Windows 11, OneNote enables users to jot down ideas, draw, write, and capture web pages. It allows users to share their notes in real-time across various platforms, including iOS and Android, and access them from any device. As a free digital note-taking application, OneNote can be used as a productivity tool for Windows 11 users. The app also supports recording audio, taking screenshots, and sharing notes with others. OneNote is compatible with Windows, iOS, Mac, and other Android devices, making it a versatile option for users of various devices.
Also Read: How to extract text from an image using OneNote?
OneNote is a free digital note-taking application that can be downloaded and used on all supported devices without any cost. While some premium features can only be accessed by purchasing Microsoft Office 2019 or 365, the basic functionality of OneNote remains completely free of charge. This is a stark contrast to other Microsoft programs that require subscriptions or payments to use. The OneNote app can be downloaded for free on a range of devices, including PCs, iPhones, Macs, Androids, and iPads. For personal computers, the OneNote app can be downloaded directly from the Microsoft Store.
Benefits of OneNote
OneNote enables the user's real-time.
Collaboration.
It secures sensitive and valuable information.
The user of Windows 11 can use OneNote for recording information and ideas.
Easy to support and share the notes in multimedia.
You can integrate OneNote with other software.
Problems that May Arise in OneNote
It is important to note that some users may experience issues with OneNote's settings .dat file when using Windows 11. If this file becomes corrupt, it may prevent the freeware app from functioning properly. If you encounter such an issue, it is recommended to try restarting the app to see if the problem persists.
OneNote for Windows 11
Additionally, with a Microsoft 365 subscription or Office 2019 compatible version of OneNote for Windows 11, users can take advantage of other premium features like Researcher, which helps users find and incorporate reliable sources and content into their notes, Ink Replay, which allows users to replay their handwritten notes and drawings, and Math Assistant, which helps users solve math equations and learn mathematical concepts by providing step-by-step explanations.
Download OneNote
You can download the OneNote application from here.
Conclusion
As Microsoft continues to revolutionize the computing landscape with its groundbreaking updates, Windows 11 emerges as a shining testament to its commitment to innovation. Marrying aesthetics with function, Windows 11 introduces a suite of enhancements, ranging from a refurbished Windows Store to advanced support for Android apps. Yet, amid this myriad of new features, it's the third-party app compatibility that truly stands out, presenting users with a vast array of applications like WinZip, Canva, and Zoom. OneNote, in particular, holds its ground as a formidable note-taking tool, tailored for both casual and avid note-takers. Its seamless integration across various platforms, coupled with its robust feature set, makes it an indispensable tool in today's digital age. While the core features are accessible for free, diving into its premium offerings unveils functionalities that cater to niche needs, making it versatile and comprehensive. Whether you're a student, a professional, or simply someone who likes to keep their thoughts organized, OneNote is an asset worth exploring on Windows 11. As with any software, occasional hiccups might arise, but solutions are often just a restart away. Dive into the world of OneNote, and discover a realm of organized, digital note-taking like never before.