BitLocker is a feature available in Windows 11/10 Pro and higher versions that facilitates encryption of information to prevent unauthorized access. By using BitLocker Drive Encryption, you can encrypt your data, making it usable even when shared with others. If you attempt to enable BitLocker on a PC that lacks a TPM, you'll encounter an error message instructing you to request your administrator to set a system policy option. While this feature is useful for encrypting a drive partition or USB disk, if you wish to only encrypt and conceal a folder on your computer, you'll need software like Wise Folder Hider.
Wise Folder Hider Pro for Windows 11 and 10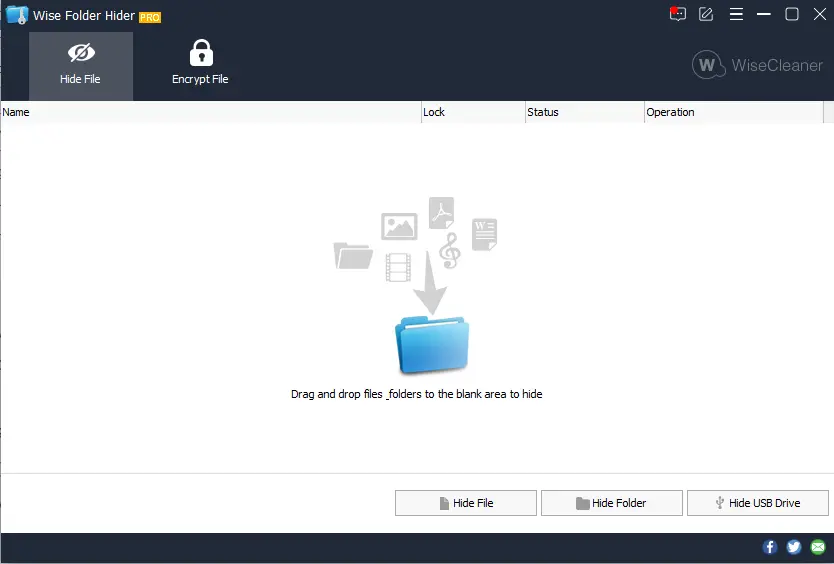 Wise Folder Hider is a folder hiding tool that comes in both free and pro versions. While the free version is good for basic users, it has certain limitations, such as a 50MB limit for concealed folders. For larger folders, you need to upgrade to the Pro version, which costs $19.95. In case you forget your master password, you need to purchase the Pro version to recover it. Gearupwindows.com offers free solutions, and you can also get Wise Folder Hider for free as part of a giveaway.
With Wise Folder Hider Pro, you can securely hide any file or folder on your PC, preventing unauthorized access. Using a second-level password for a specific file, folder, or drive enhances security. You can also hide USB drive data with Folder Hider, protecting your sensitive data while sharing it with others.
The software requires a master password to be set on the first run and prompts for it every time you open the program. Hiding a file or folder removes it from your PC, even if you change folder options. Unlike other folder hiders, you don't need to unhide, edit, and then hide the file or folder again to modify it. The software's intuitive user interface makes it easy for beginners to use, and it integrates into the context menu for quick access to hiding files or folders.
Free License of Wise Folder Hider Pro
To get the Wise Folder Hider Pro license, you don't need any key. Just download the giveaway version of the app and install it on your computer. Automatic activation of Folder Hider Pro will take place without entering a key.
Update as on 06 Mar 23: Download pre-activated Wise Folder Hider Pro.
Good luck.