A lot of freeware applications are available using that you can fix your Windows 11/10 errors. Due to some mistakes, drivers, system services, or Windows updates stuck, the tools mentioned in this gearupwindows may help you fix the issues.
It is hard to pinpoint the actual cause when your PC starts showing problems. Manually fixing the issues is very difficult. Instead, you can use a good Windows 11/10 repair tool that automatically fixes your Windows installation. Many great tools out there to repair the most common issues of Windows 11/10, such as Windows Repair or FixWin, Advanced SystemCare, etc. These work great when you are unsure what the actual causes are behind the errors.
However, if you want to update your drivers, Snappy Driver Installer may be your best choice. It auto-detects driver updates to the hardware components of your PC and installs them for you.
Finally, when dealing with privacy-related issues in Windows 11/10, you should have O&O ShutUp10++. The app can effectively alter most Windows settings intruding on your privacy and collecting unnecessary data. Let me see in detail.
Free Windows 11 & 10 Repair Tools
Windows Repair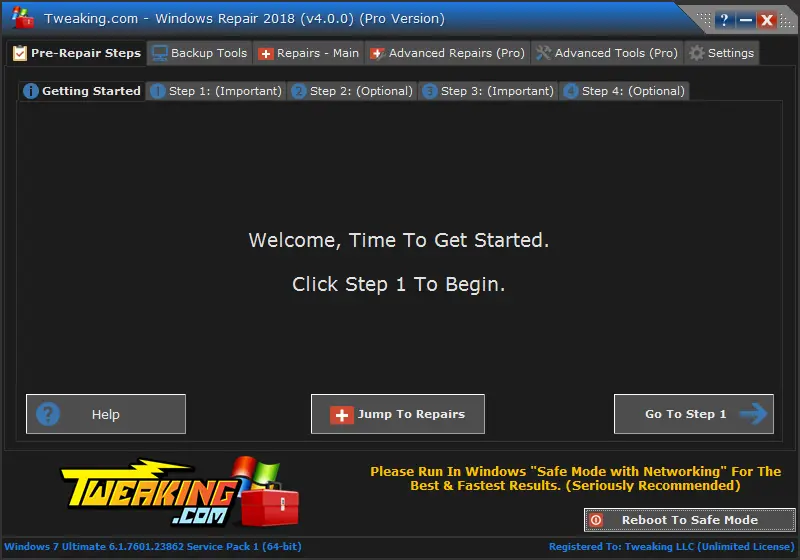 Windows Repair is a free and all-in-one Windows 11/10 repair tool that takes care of fixing issues. It does exactly what it promises. Let it be the file permissions, registry errors, or obscure settings; the app takes care of it all.
Just reboot your computer in safe mode and then use the Windows Repair tool to fix the problems so that you can ensure that all the tweaks made by this application are applied without any interference.
Download Windows Repair
You can download Windows Repair here.
AVG TuneUp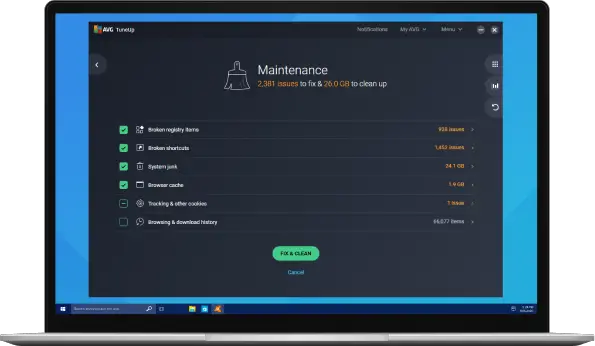 Next comes on the list is AVG TuneUp. This is another good general-purpose fixing tool for Windows 11/10. Unlike Windows Repair, it focuses more on tuning up performance than correcting errors.
AVG TuneUp removes unnecessary programs, deletes leftover cache files, and disables useless startup processes. That helps your computer runs much more smoothly, with fewer crashes and instability.
While the app is good and helps you, it isn't exactly free. It comes with a free trial and works for just 30 days. After that, you need to get a paid license to keep using it. Still, if you are in trouble while fixing your PC, you can use the trial version to give your PC a one-time tune-up for sure.
Download AVG TuneUp
Grab AVG TuneUp from its official website.
Snappy Driver Installer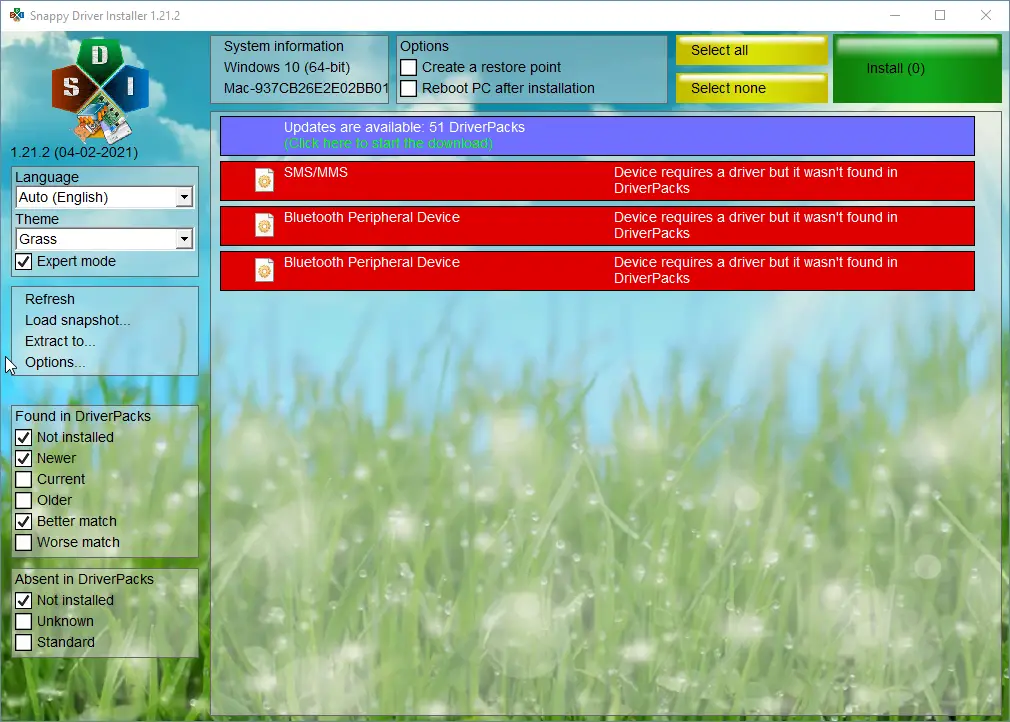 Most time, Windows 11/10 problems are due to incorrect or outdated drivers. While Windows automatically updates drivers for your PC components, it often fails to provide the most suitable drivers for each piece of hardware.
Snappy Driver Installer is an excellent tool that helps you find out the best drivers for your PC hardware and solve the issues. The app scans your entire computer and then finds the latest matching drivers. You can choose one or all to update, and then the application will download and install the selected drivers.
Download Snappy Driver Installer
FixWin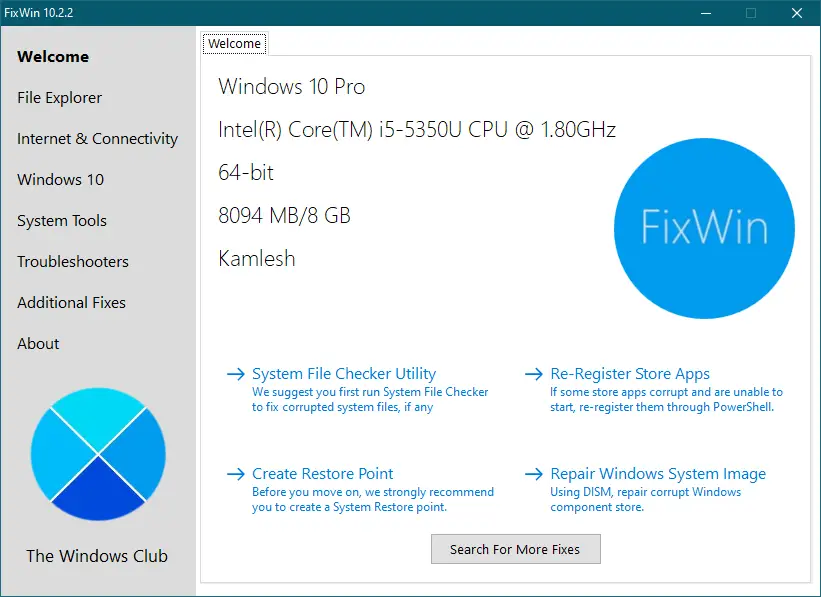 FixWin is a freeware application from thewindowsclub.com. It is one of the best software to repair Windows 10 issues. Like the above-mentioned 'Windows Repair' app, FixWin is also a general-purpose tool that goes over many potential problems and tries to fix them.
The FixWin allows you to fix several issues related to File Explorer, Internet & Connectivity, System Tools, etc. It lets you run System File Checker, create a system restore point, re-registry Store apps, and many more.
Download FixWin
If you need, you can download FixWin here.
Advanced SystemCare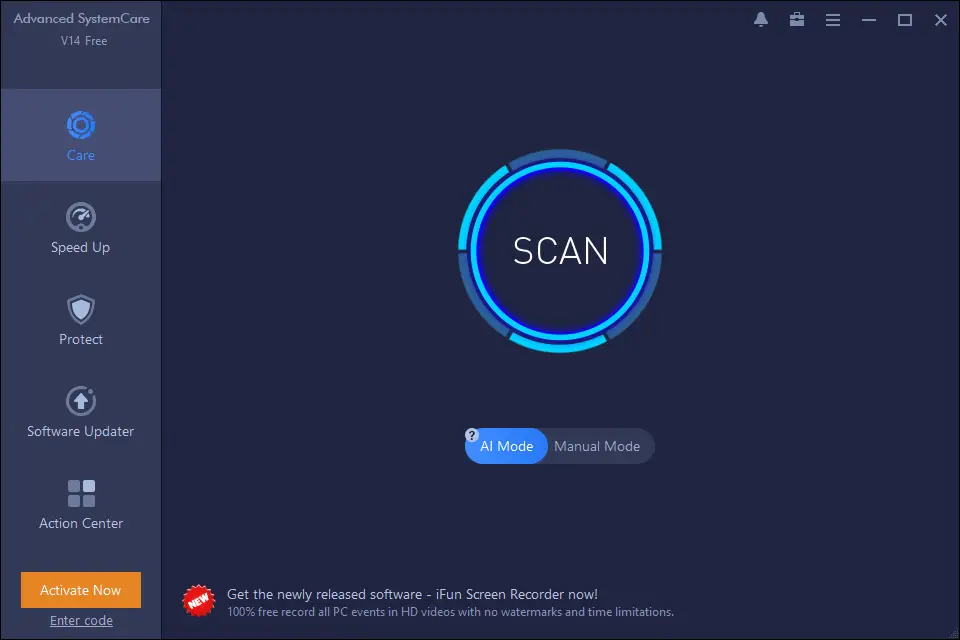 iObit Advanced SystemCare is a big name when we talk about optimizing our Windows PCs. In function, it is similar to AVG TuneUP; however, this is free for personal use. The software removes unneeded files and applications that slow down your computer and boost performance.
Apart from tuning up your PC, it can even disable startup applications cluttering your system RAM, speeding up boot times. You can toggle between various automatic modes or even perform a manual scan to find issues.
Download Advanced SystemCare
If you need it, you can get Advanced SystemCare here.
O&O ShutUp10++
Above mentioned all tools help you fix outright Windows errors, such as missing drivers or a slow computer. But O&O ShutUp10++ is different from others. This freeware application enables you to stop spying from Microsoft. Microsoft collects data from your computer in the background and using O&O ShutUp10++, and you can say Microsoft good bye. We will not share more personal data.
Download O&O ShutUp10++
Grab O&O ShutUp10++ here.
Conclusion
In conclusion, there are several freeware applications available that can help you fix errors and optimize your Windows 11/10 system. Tools like Windows Repair, AVG TuneUp, Snappy Driver Installer, FixWin, Advanced SystemCare, and O&O ShutUp10++ offer various functionalities to address common issues such as system errors, outdated drivers, performance optimization, and privacy concerns. These tools provide automated solutions and simplify the process of troubleshooting and maintaining a healthy Windows installation. By utilizing these applications, users can effectively address and resolve problems, ensuring a smoother and more efficient computing experience.