There are several freeware options available online that can help automate the process of installing drivers on Windows 11/10 computers or laptops. Some of the popular ones include Driver Easy, Double Driver, and DriverBackup. It is important to maintain the quality of your hardware and drivers to ensure the stability and proper functioning of your PC. While it can be challenging to find the best drivers for your computer through the manufacturer's website, third-party driver management tools can help automate the process of installing or updating drivers.
If everything is working fine on your computer, it is not necessary to update the drivers. However, if any hardware issues arise or you upgrade your PC's hardware or operating system, it becomes essential to install the appropriate drivers. Updated drivers can improve your PC's performance or include important security updates. This is why a professional driver management tool, preferably a freeware option, can come in handy.
In this article, we will discuss Snappy Driver Installer, a free and open-source software that works on Windows 11/10/8.1/8/7/Vista/XP, both 32-bit and 64-bit.
Snappy Driver Installer for Windows 10/11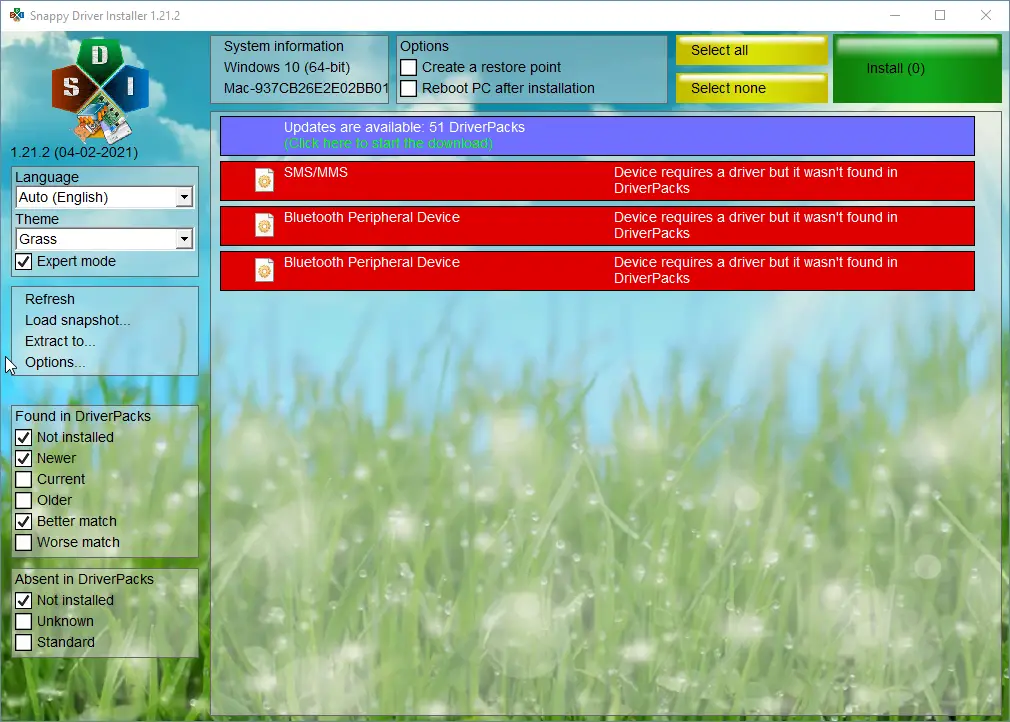 Snappy Driver Installer is a useful free software application that simplifies the process of installing and updating drivers on your Windows PC, making it a convenient tool for managing your PC drivers.
Even if you have no internet connection available, you can use this freeware to keep your Windows PC's drivers up to date. It offers an offline drivers pack that you can download and update your PC with, and it even provides an option for automatic updates whenever a new update becomes available.
Another useful feature of Snappy Driver Installer is its ability to create a system restore point, which allows you to revert your PC to a previous working state if something goes wrong. If you've recently upgraded your operating system or installed a fresh copy of Windows on your computer or laptop, you'll have a lot of work to do. This tool helps simplify the process by allowing you to easily install drivers without having to manually search for driver files on the manufacturer's website.
Download Snappy Driver Installer
Overall, this is a good piece of software, and you should install it on your PC to install or update the latest drivers. It is immaculate, and there is no adware; no professional version of this tool is available. You can download the Snappy Driver Installer from the official website.