Is the New "Folder" option is missing when you right-click on the Desktop of Windows 10? If your answer is Yes, you will notice that you can not even create a subfolder, which means you right-click inside a Folder free space; after selecting the New option, you will not find the "Folder" option to create a new folder within that folder. What is the reason for the missing, New "Folder" option? Reasons may be many; for example, you may have recently upgraded your operating system from Windows 7 or Windows 8 to Windows 10. It may also happen that third-party software has modified the registry values, and you are not aware of them.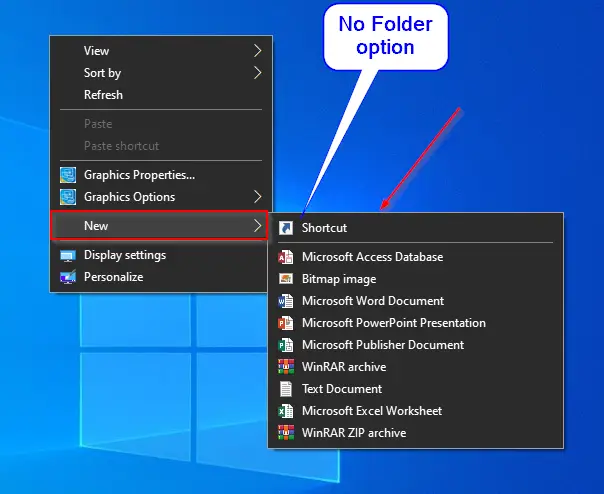 Let it be any reason; the whole purpose of this article is to solve your folder missing problem on Windows 10 computer or notebook. This article will guide you with steps to fix the missing New >> Folder context menu item.
Gentle Reminder: To restore the missing New "Folder" option, we will take the help of the Registry Editor. Editing the registry may damage your Windows directory; hence we recommend taking the full backup of Windows Registry and performing a system restore point. In case something goes wrong, you can return your PC to its previous working state.
To rebuild the missing New "Folder" option in right-click context menu on Windows 10, perform the following steps:-
Step 1. Press the Windows logo + R keys from the keyboard to open the Run dialog box.
Step 2. In the Run dialog box that opens, type the following word and press the OK button or hit Enter key from the keyboard to open the Registry Editor window:-
regedit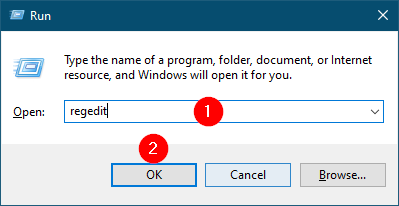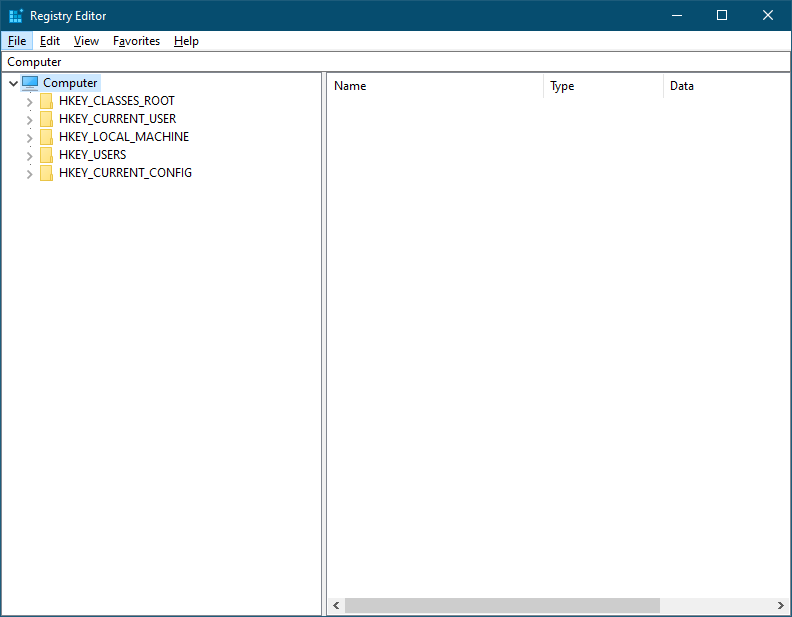 Step 3. In the Registry Editor window that opens, navigate or point to the following registry key from the left side pane:-
HKEY_CLASSES_ROOT\Folder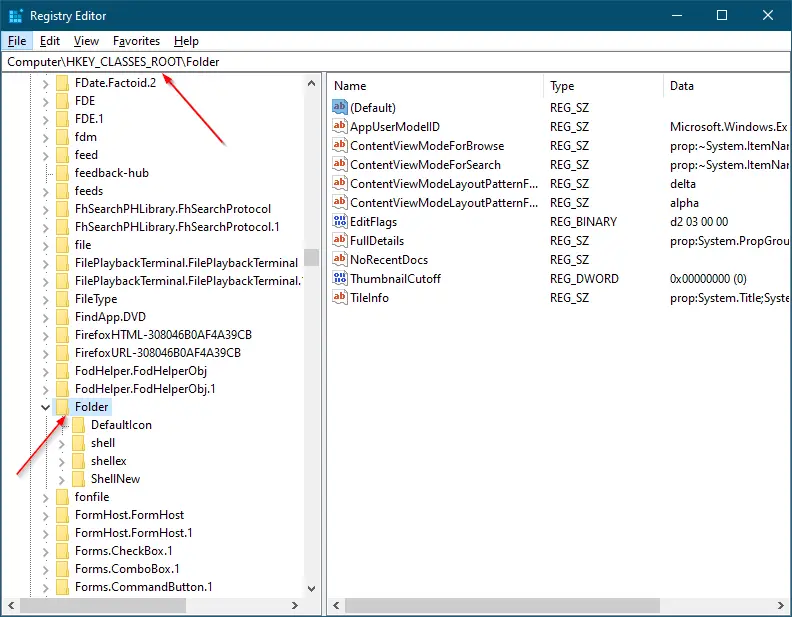 Step 4. In the right-side pane of the Folder key, double-click on the (Default) string to change its Value data.
Step 5. Replace the default Value data with Folder.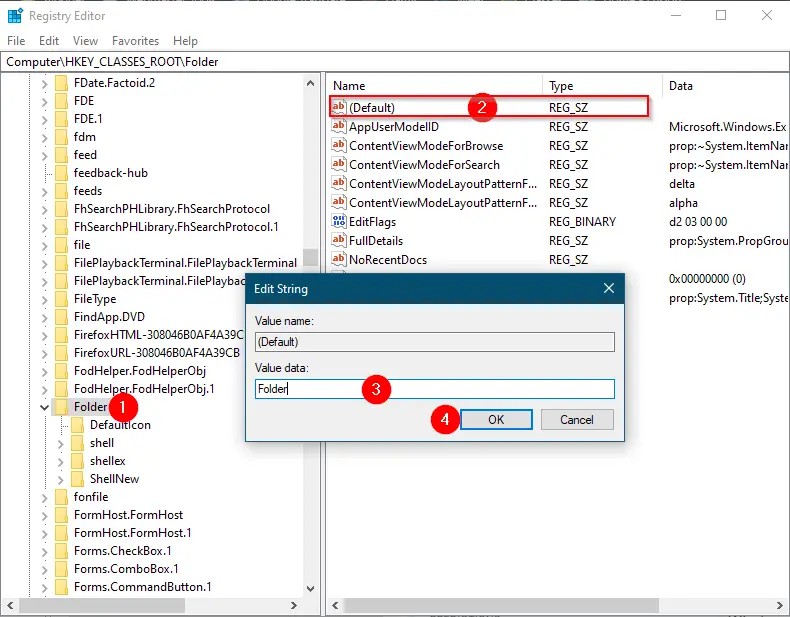 Step 6. Click the OK button.
Step 7. Close the Registry Editor window.
Once you perform the above steps, right-click on free space on the Windows 10 Desktop. Select the New option, and you should see the "Folder" option next to it.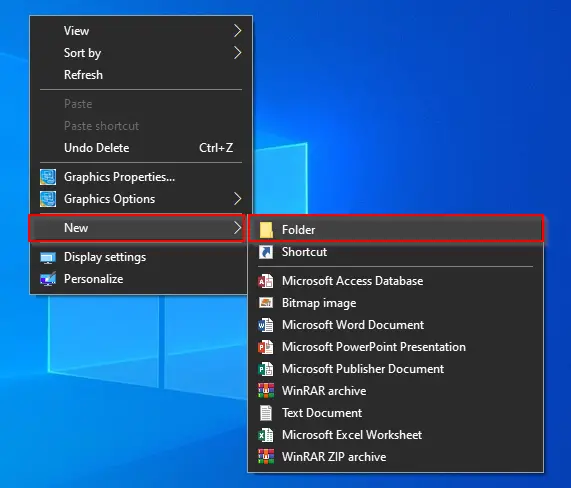 That's all!!!