It is possible in Windows 10 to convert OXPS and XPS files to PDF files using a simple trick. For this, open your OXPS or XPS document using XPS viewer and print the file on Windows 10 using built-in "Microsoft Print to PDF." Those who are not using Windows 10 or prefer to use a third-party tool can use Filestar.
Filestar: Converts OXPS File to PDF
Filestar is a freeware tool that lets you convert an OXPS file into a PDF file with a few clicks of the mouse. It comes with a user-friendly graphical user interface. One can use it in Windows 11, 10, 8.1/8, 7, Vista, Win XP, and macOS.
Once you download, install and run it on your PC, it will add itself into right-click context menu for quick file conversion. Even one can drag and drop a file to this application to convert the documents into a PDF file.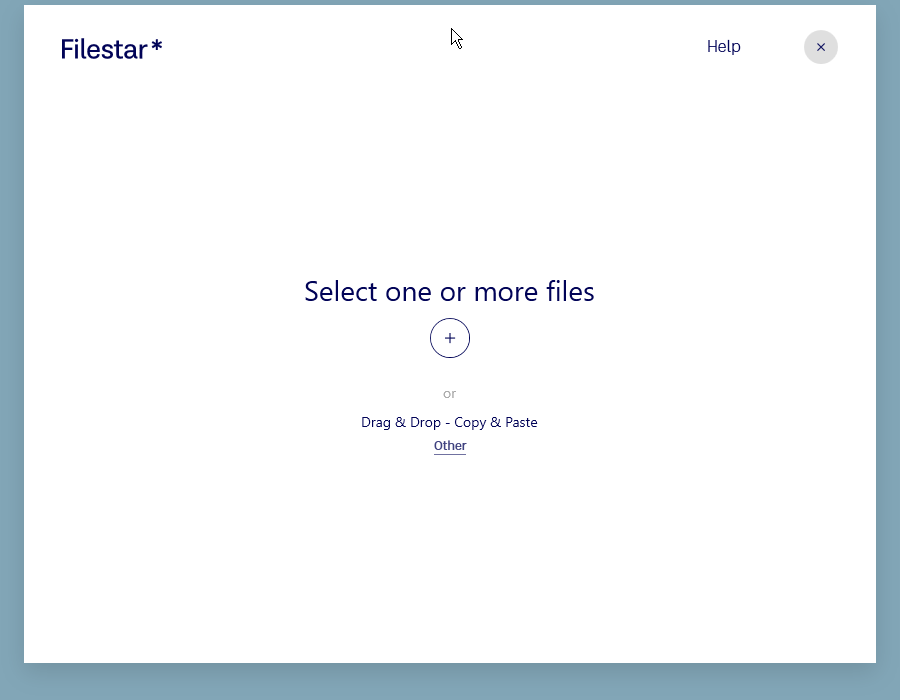 How to convert OXPS and XPS Files to PDF using Filestar?
Conversion of an OXPS or XPS document using Filestar is straightforward. Perform the following steps to convert documents in PDF file quickly:-
Step 1. Open the application, click on the (+) sign to upload the document in it, and then click on the "Convert to PDF" option.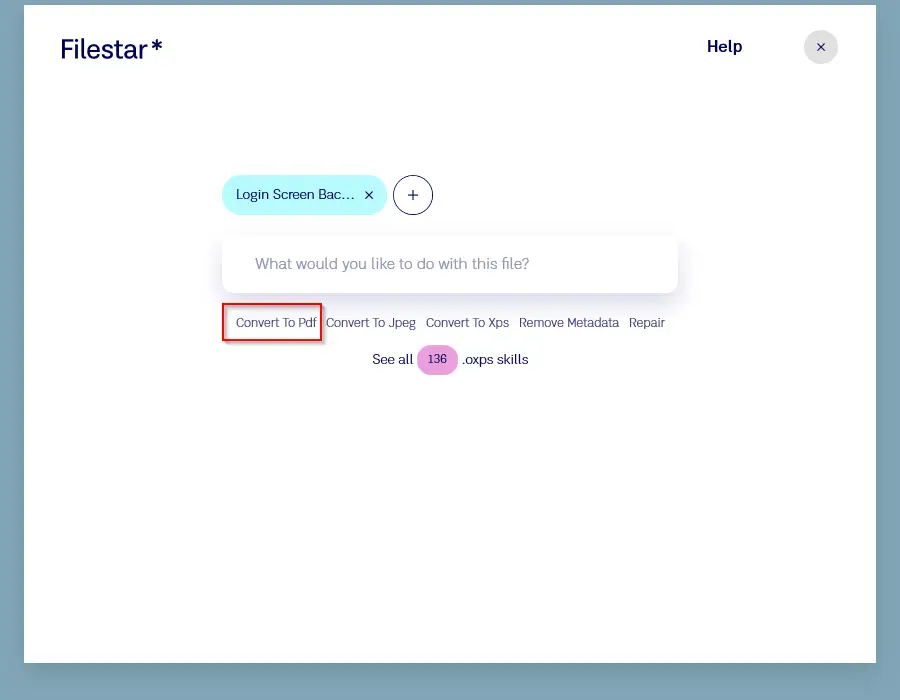 Step 2. Select the output path for the PDF file by clicking on the right arrow sign.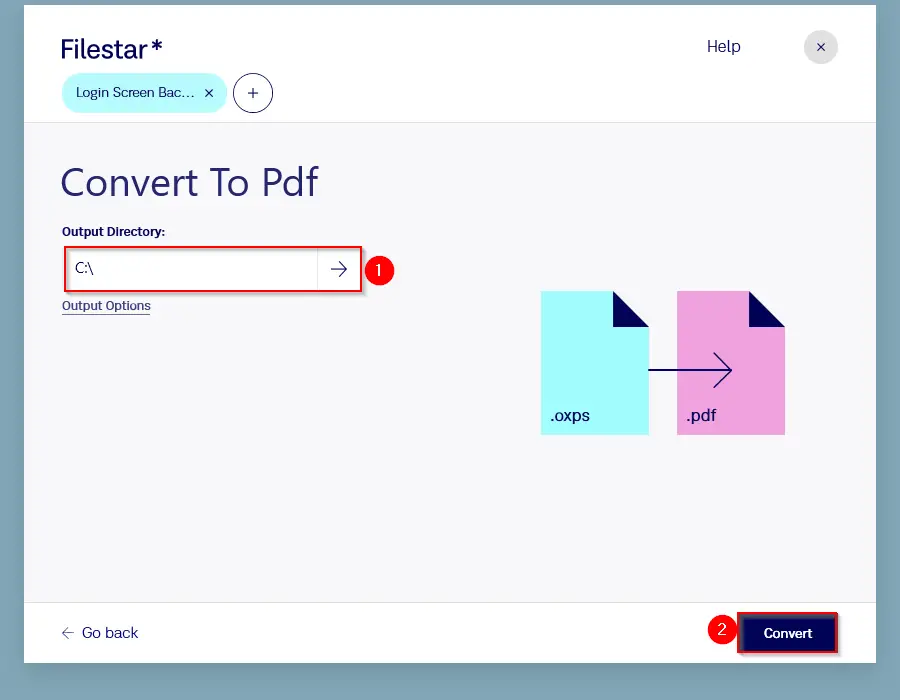 Step 3. Click the Convert button.
Step 4. It will immediately convert your XPS or OXPS document to a PDF file.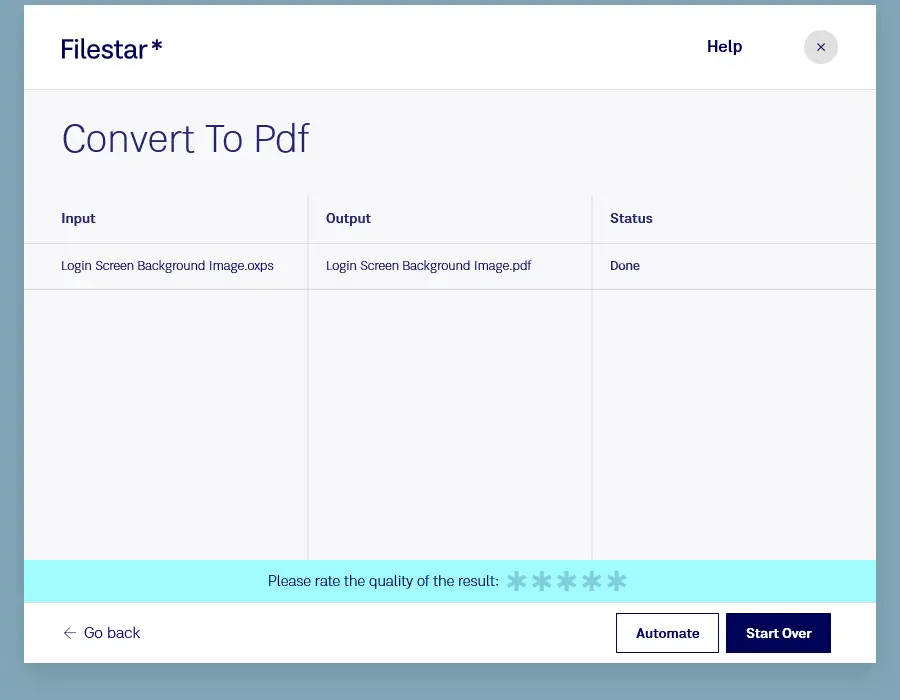 Using this free application, you can convert multiple files to PDF at once. On the main interface of this software, click on the (+) sign to add the first OXPS document and again click on the (+) sign on the toolbar to add another OXPS file. Once you have added multiple OXPS and XPS files, click on the "Convert to PDF" option to process it.
Final Opinion on Filestar
It is free software and is only around 5 MB in size. It allows you to convert multip OXPS and XPS documents at once. Windows XP to Windows 11 and even macOS are supported by this tool.
Download Filestar
You can download this free application from its homepage.
You might also be interested in free online tools to convert OXPS/XPS into PDF files.