The dark mode concept is increasing its popularity. All popular applications started offering a dark mode or night mode these days. Dark more concept is not new; Microsoft Office applications are providing these dark themes for years. However, by default light mode theme is active in Microsoft Office.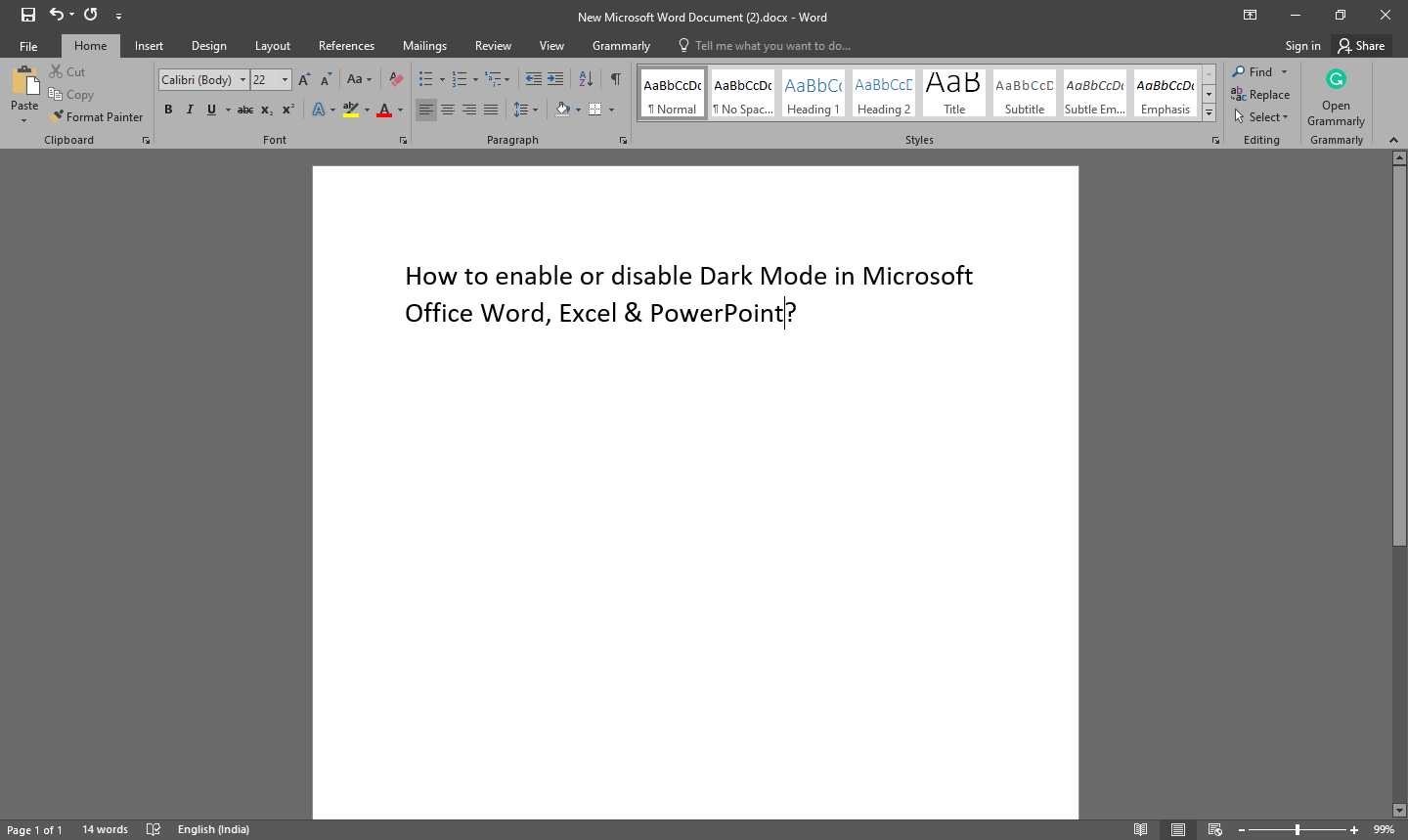 If you want to use the dark mode or dark theme in Microsoft Office 2016 or MS Office 365, you can enable the same through Office Word, Excel, PowerPoint, or other Microsoft Office applications.
How to turn dark mode on or off in MS Office Word, Excel & PowerPoint?
Step 1. Open MS Office Word, Excel, or PowerPoint application.
Note: We are using the MS Word program for this post, but you can activate the dark mode through other Microsoft Office applications. Once the dark mode is activated using any Microsoft program, dark mode will be activated for all Microsoft Office programs.
Step 2. Click on theFile menu.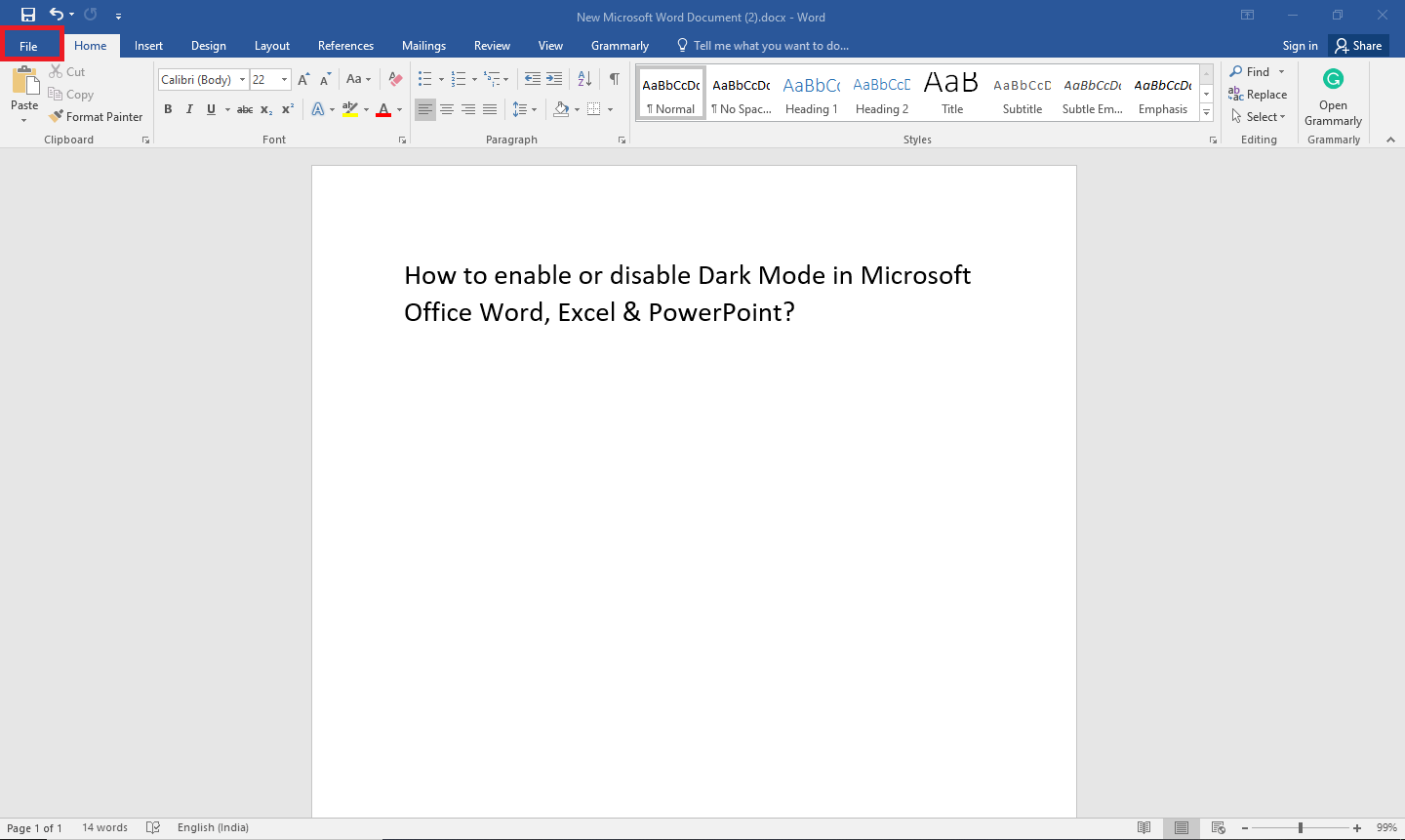 Step 3. Click Options to open the MS Word Options dialog.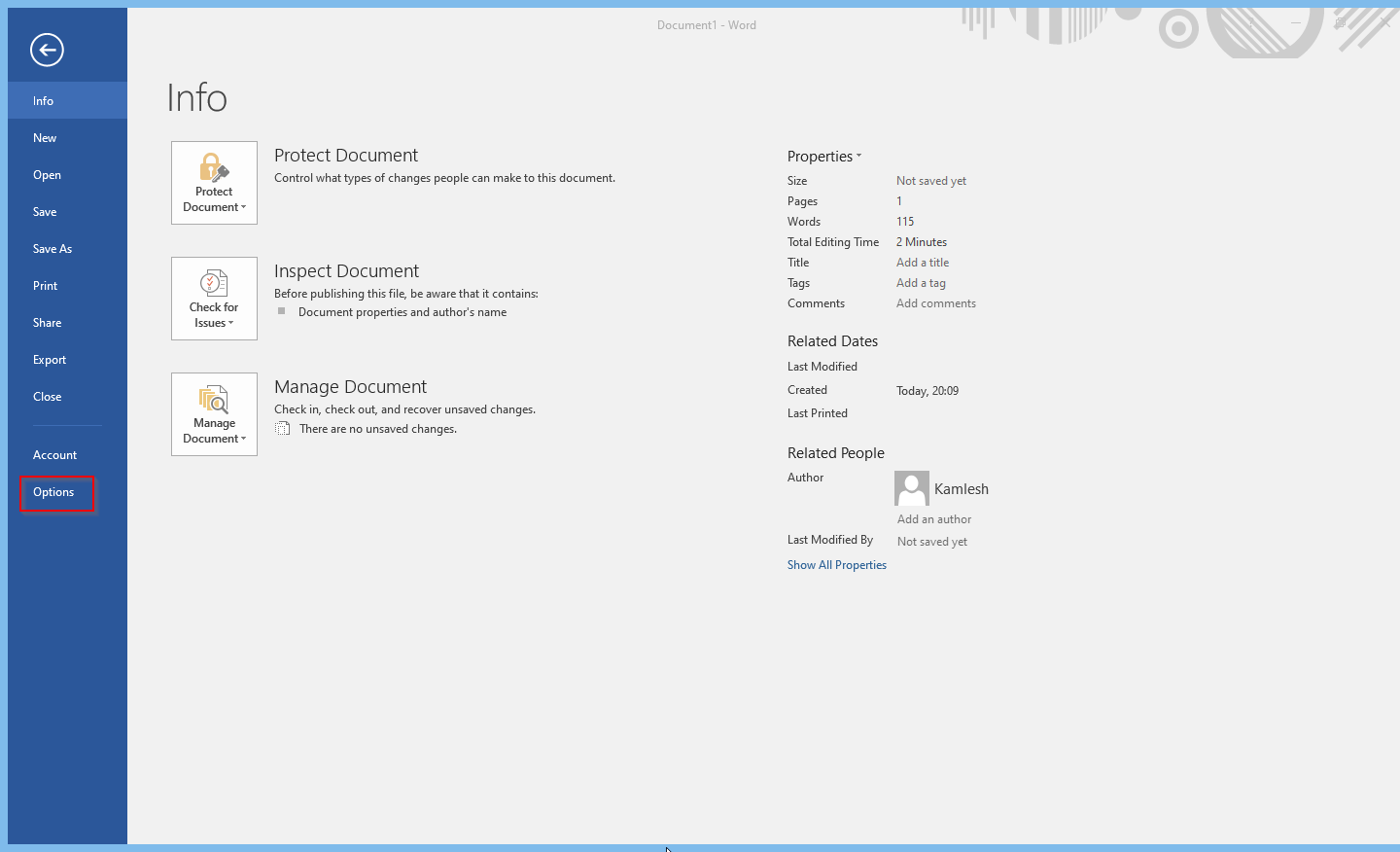 Step 4. In the General left side menu, 'Personalize your copy of Microsoft Office' section, choose Dark Gray from the drop-down menu next to the 'Office Theme.'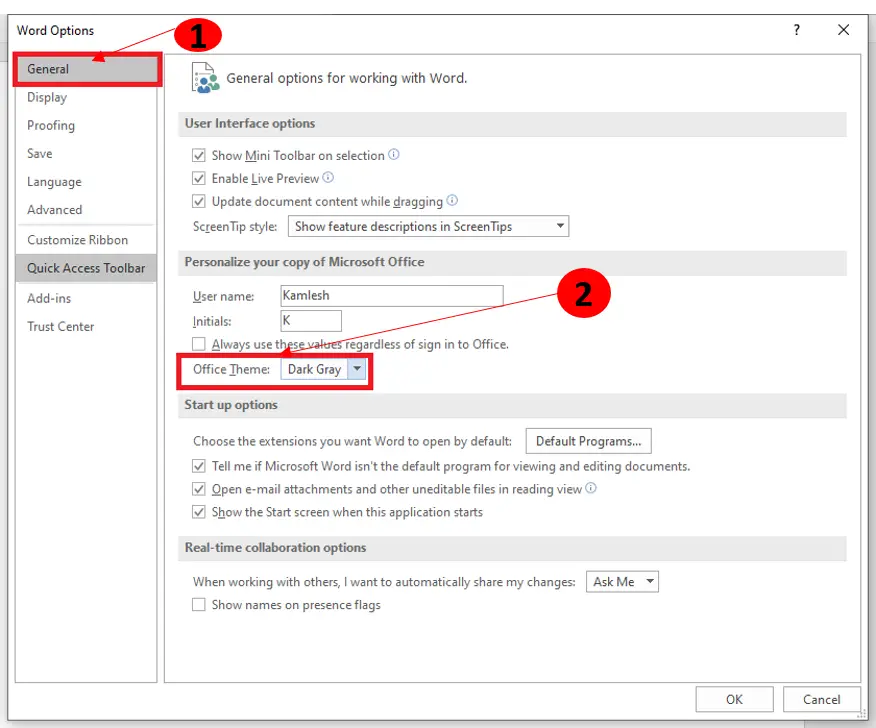 That's all!! Whenever you open any Microsoft Office program, a dark gray theme will be applied. If you want to apply any other office theme, repeat the above steps, and in step 4, change the office theme to colorful or white as per your choice.