It looks like Microsoft is testing a lot of new features to implement in Windows 11 22H2. In the previous Dev build, they added a Desktop Search Bar and Suggested Actions. Now, in Windows 11 Build 25136, Microsoft has added Taskbar Search Widget and Tabs in File Explorer.
However, for now, Microsoft is testing these features with limited users, so not everyone sees them after upgrading to Windows 11 Build 25136. If you don't have the new File Explorer yet, this gearupwindows article will guide you in enabling the same.
The Tabs in File Explorer will remain enabled by default, which means you can open multiple folders in a single Explorer window and switch between them with one click. It appears in the window title bar, which looks similar to web browsers.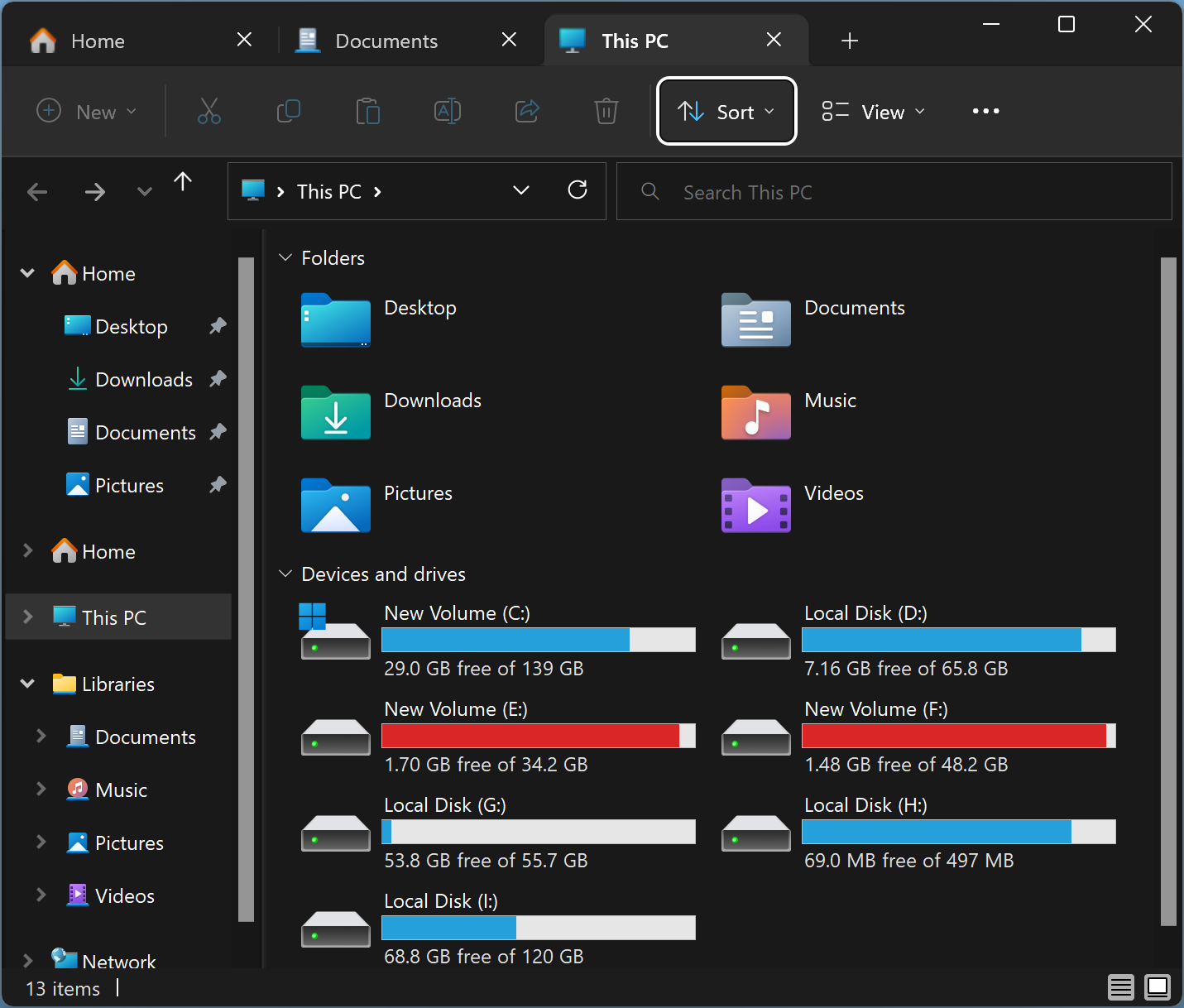 Microsoft has also redesigned the left-side navigation pane with three sections. The top one hosts Home and OneDrive, the middle one lists pinned and frequent folders, while the bottom-most is for classic icons like This PC, Network, etc.
How to Enable Tabs in File Explorer in Windows 11 Build 25136?
If, after upgrading to Windows 11 Build 25136, you don't find Tabs in File Explorer, use these steps to enable the same:-
Step 1. First, download the latest version of ViveTool from GitHub.
Step 2. Then, move the downloaded file to the "C" drive.
Step 3. Next, right-click on the ViVeTool ZIP archive and select Extract All in the context menu.
Step 4. Now, click the Extract button.
Step 5. After that, rename the extracted folder to ViVeTool.
Step 6. When you're done, open an elevated Command Prompt window, type the following and hit the Enter key on the keyboard:-
c:\vivetool\vivetool.exe addconfig 37634385 2
Once you execute the above command, you should see a message, "Successfully set feature configuration." Now, restart your computer and open File Explorer. You should have tabs in File Explorer along with the updated Navigation pane.
If you want to undo the changes, again open the command prompt as administrator, type the following command, and hit Enter key on the keyboard:-
c:\vivetool\vivetool.exe delconfig 37634385
Restart your computer, and Tabs will no more available in Windows 11 File Explorer.
If on your PC, File Explorer Tab is enabled by default, you can use the following commands one by one to disable it:-
c:\vivetool\vivetool.exe /disable /id:37634385

c:\vivetool\vivetool.exe /disable /id:36354489