If you have Bluetooth audio devices such as headphones, headsets, or speakers, they need to be paired and connected before using on a Windows PC. To detect a Bluetooth audio device by your computer, your PC needs a Bluetooth receiver or adapter. Most modern laptops and computers have a built-in Bluetooth receiver. If your PC does not have a built-in onboard Bluetooth receiver, you can buy and use a simple USB Bluetooth receiver.
This gearupwindows article will show an example to pair a Bluetooth Speaker with your Windows 11/10 PC.
How to Pair a Bluetooth Speaker or Headphone with Windows 11?
Step 1. Turn on the sound device.
Step 2. Now turn On Bluetooth on your Windows PC.
To do that, click anywhere on the Quick Settings icon on the taskbar and then select Bluetooth tile to enable it.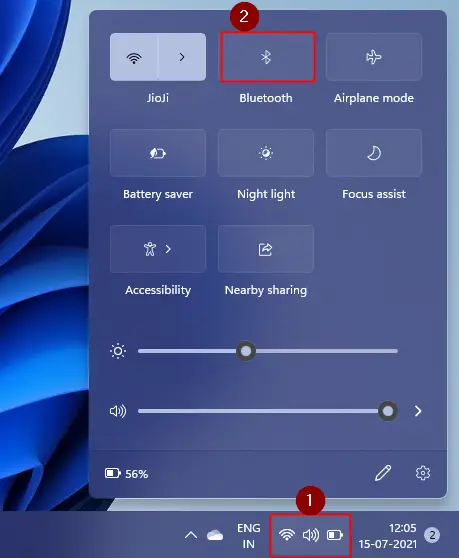 Step 3. When Bluetooth is turned on for both devices, open the Settings app (simultaneously press Windows + I keys from the keyboard) on your Windows computer.
Step 4. Select Bluetooth & devices category in the Windows Settings.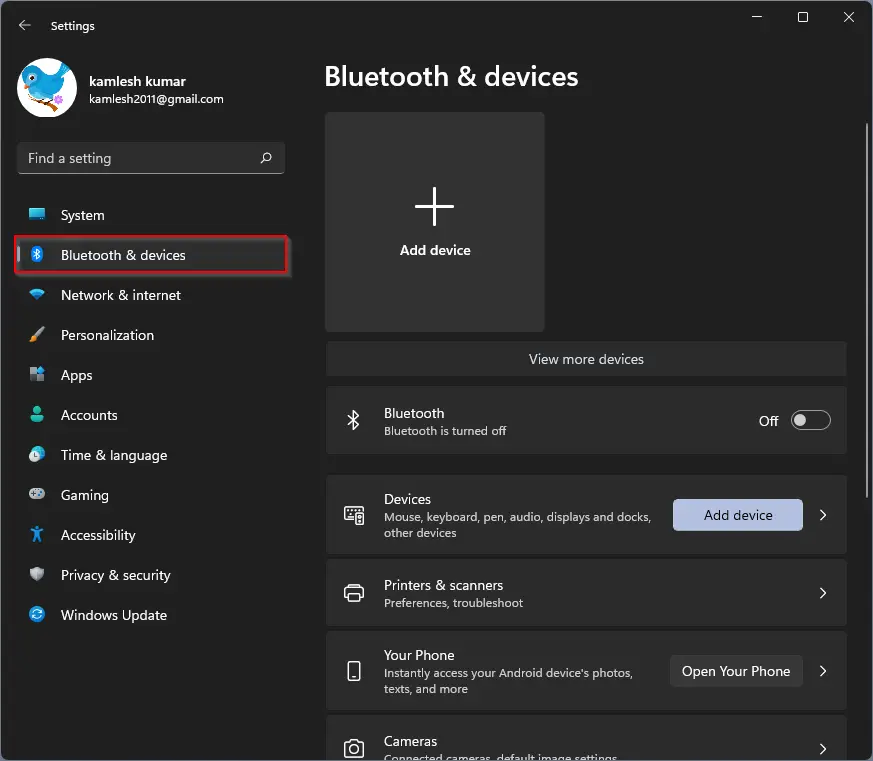 Step 5. On the right-sidebar, click on the Add device button.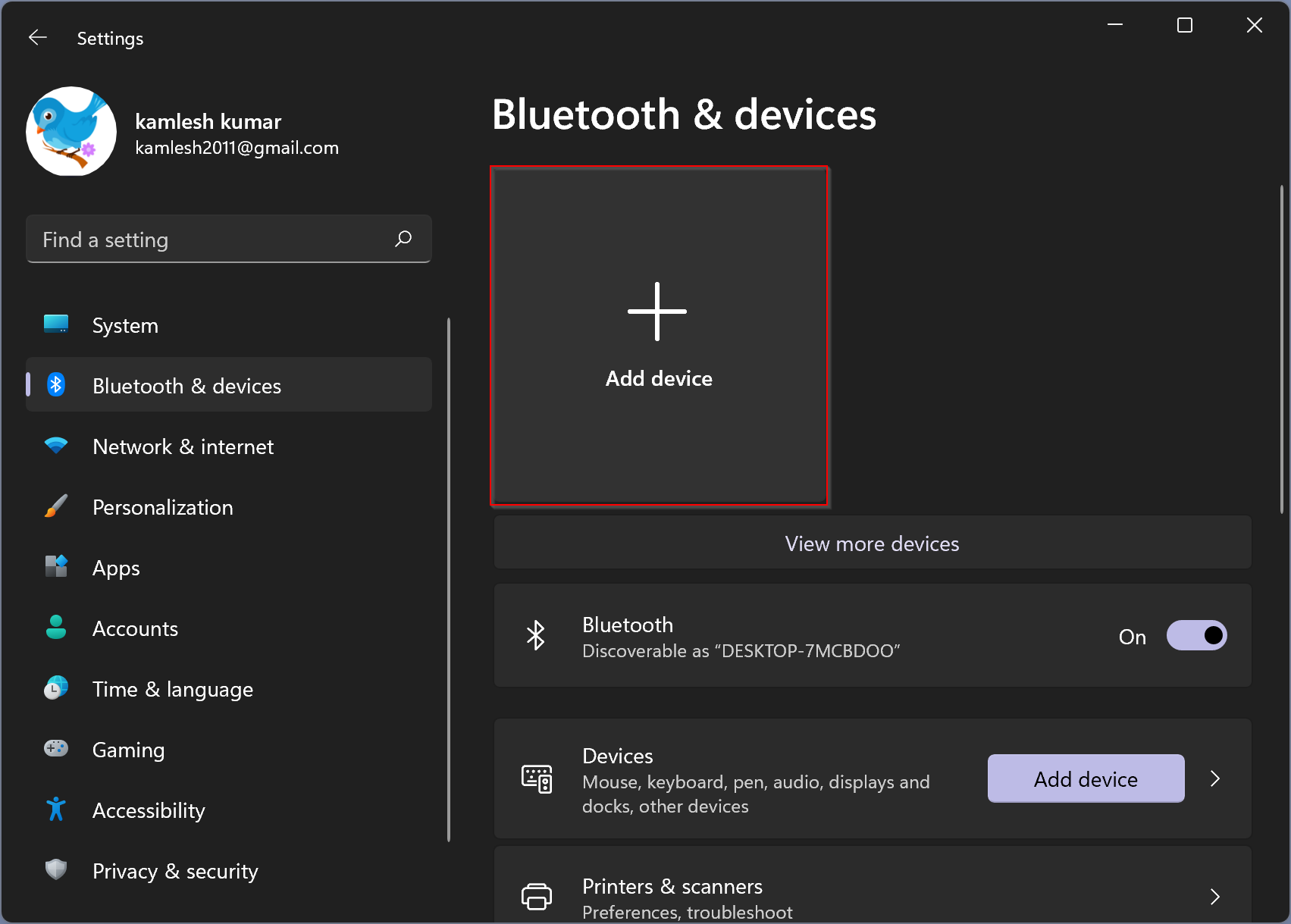 Step 6. Now, select the Bluetooth option on the pop-up window that appears.
Step 7. Your sound device (Speaker or Headphone, whatever you are trying to connect) will appear here. Click the sound device name to communicate with your PC.
Now, the Bluetooth audio device is paired with your Windows 11 PC, and you should see a message, your device is ready to go.
That's it. Now, you can choose your Bluetooth speaker/headset for audio output.
To view the paired Bluetooth devices on your PC, navigate to Settings > Bluetooth & devices. Here, you can find all the paired Bluetooth peripherals at the top of the page. It does not matter your paired device is turned on or off.
How to Pair a Bluetooth Speaker or Headphone with Windows 10?
To pair a Bluetooth Speaker or Headphone with Windows 10 PC, do the following:-
Step 1. First, press Windows + A keys on the keyboard to open Action Center.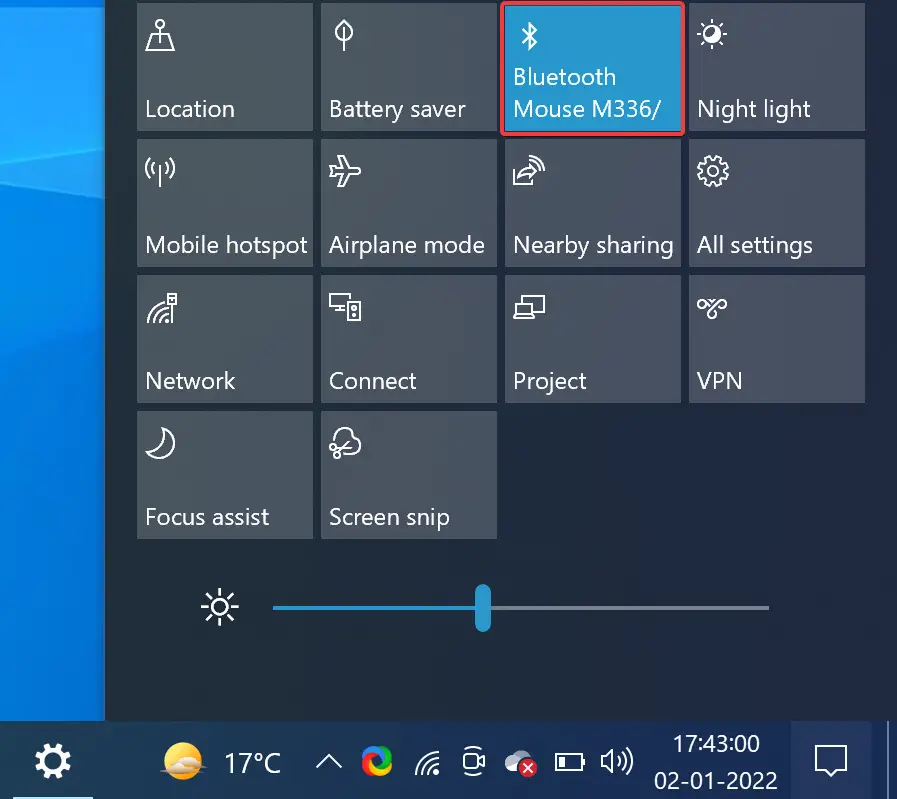 Step 2. Click on the Bluetooth icon to enable it if it's disabled.
Step 3. After enabling the Bluetooth, right-click on it and select Go to Settings option.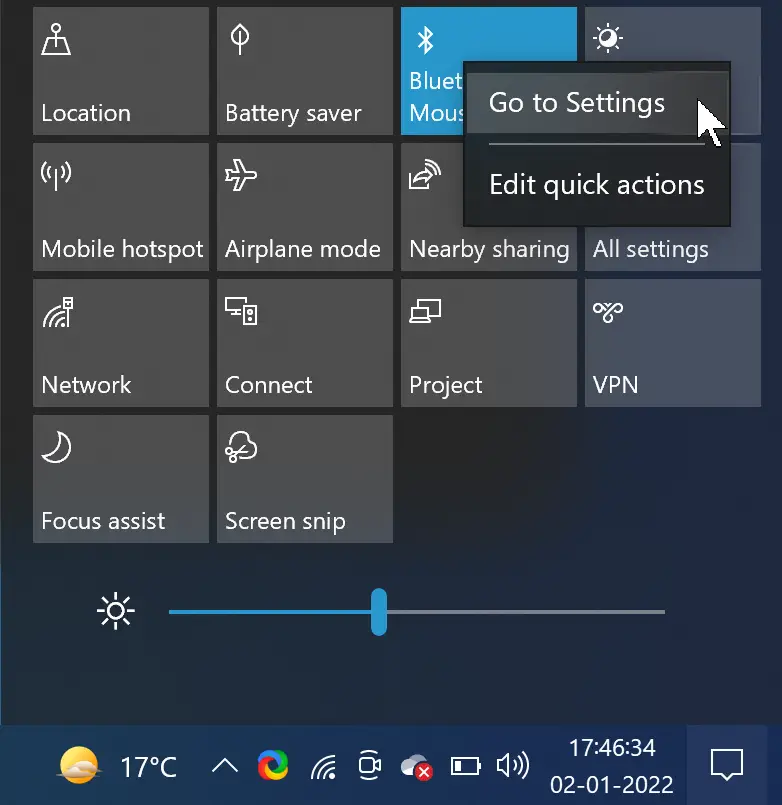 Step 4. Once you complete the above steps, Windows Settings will open at Bluetooth & other devices page. On the right side pane, you can view the already paired devices. To add your Bluetooth-enabled speaker or headphone, click the button Add Bluetooth or other device.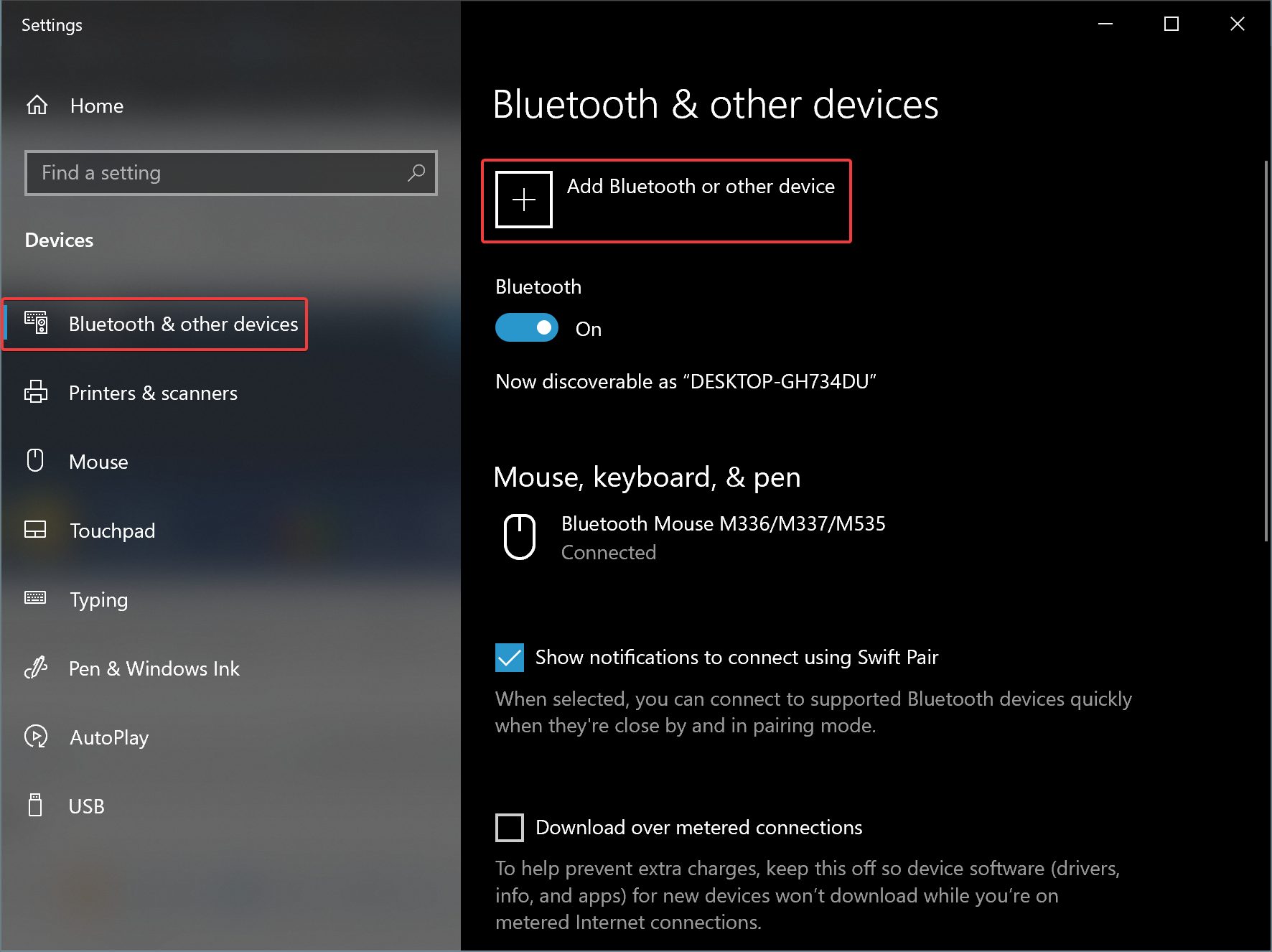 Step 5. Switch on your Bluetooth speaker/headphone if not already done, and then click on Bluetooth tile to search the device.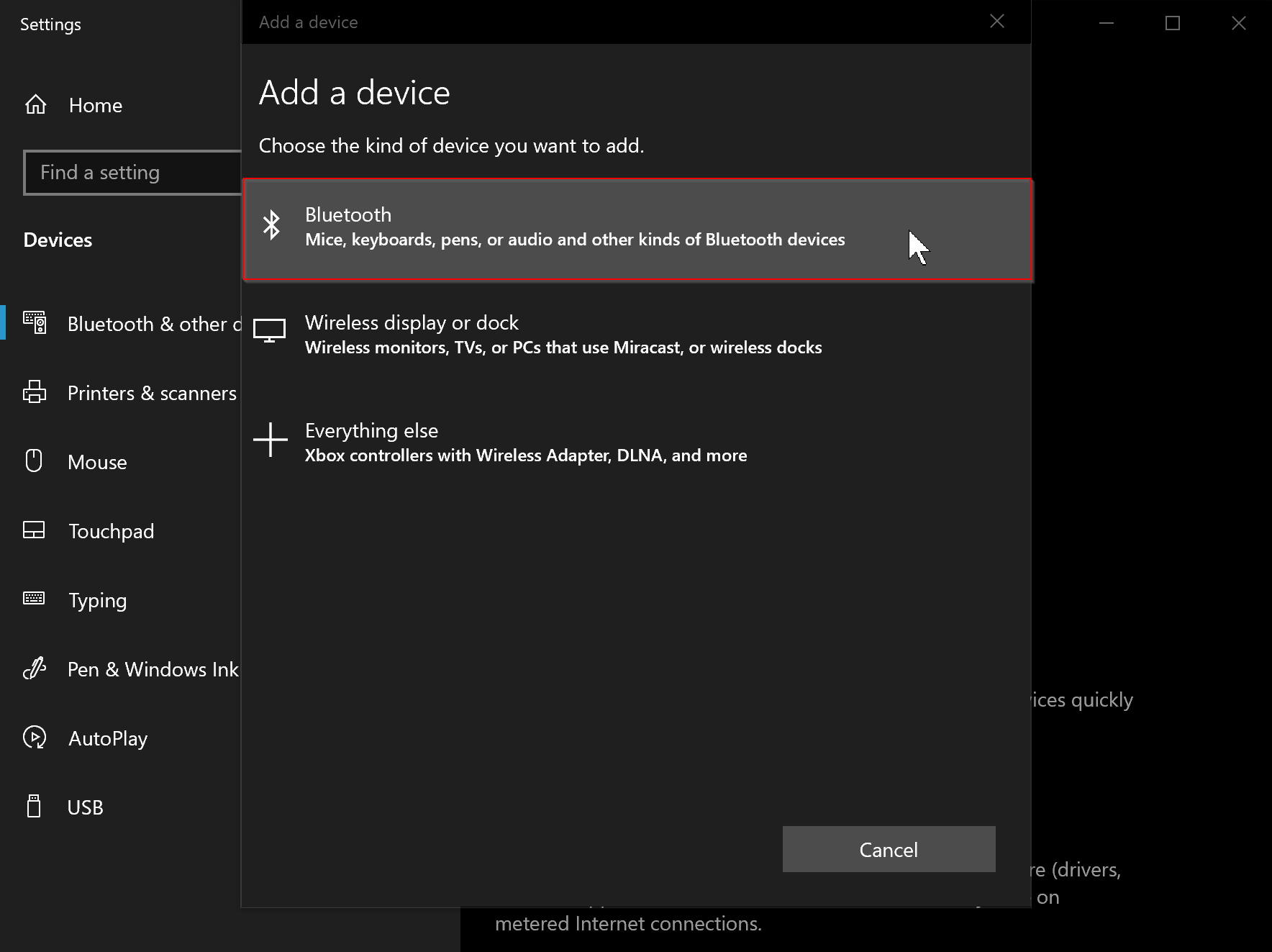 Step 6. When Windows finds Bluetooth devices nearby you, it will list down. Click on your speaker to pair it with your Windows 10.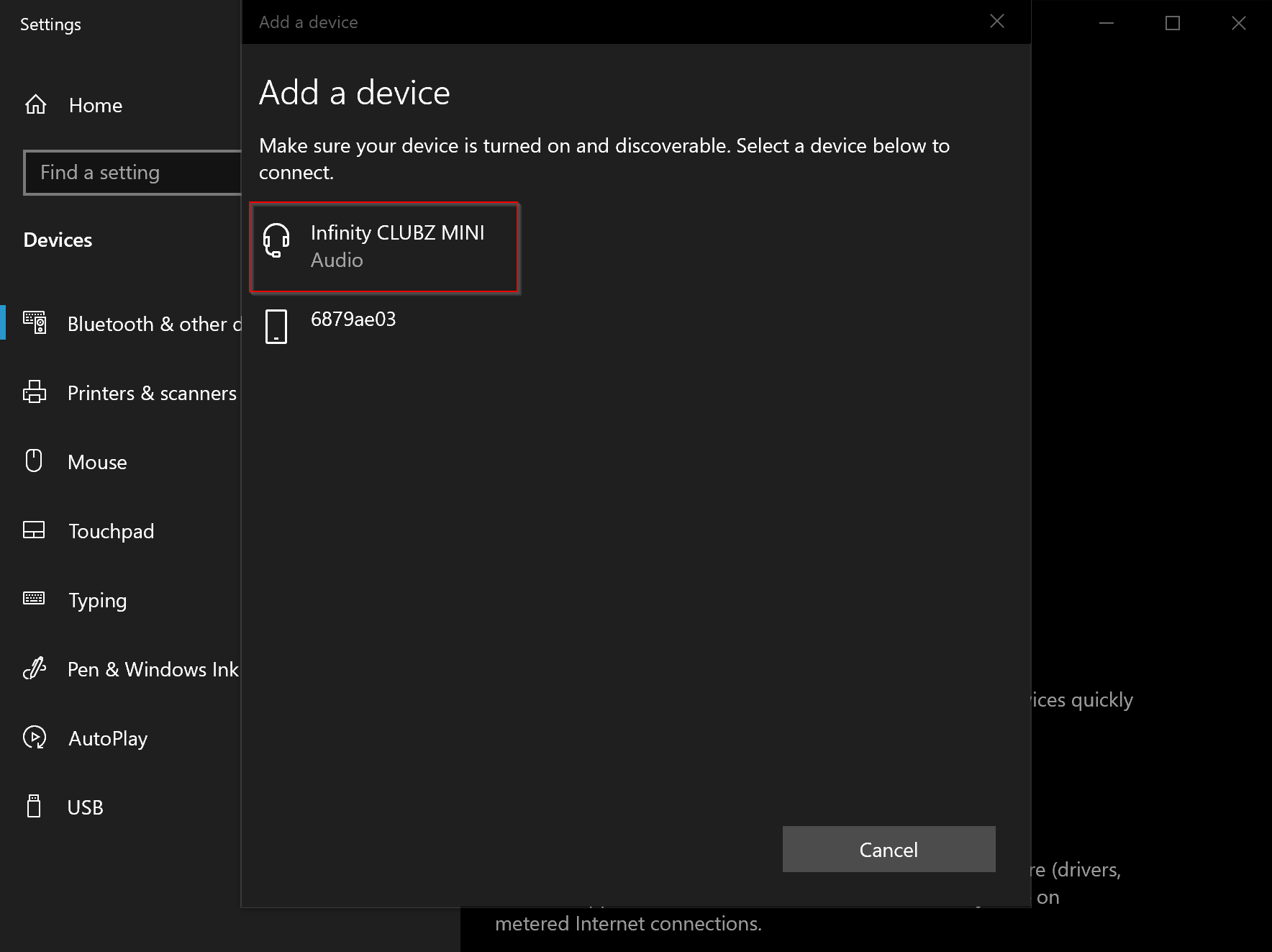 You will see "Paired" under your device when the pairing is completed.