Do you want to shut down your computer at a specific time daily? Windows 11 makes it possible using Task Scheduler. It is possible to shut down your computer daily at a specific time, for example, 2330 hrs. Suppose you finish your job at 2330 hrs per day; you can schedule to shutdown your PC daily at 2330 hrs. When your computer clock reaches your specified time, it will invoke the shutdown task. That means at your given time; your PC will shut down automatically without your interaction.
How to Automatically Turn off your Windows 11 computer?
To schedule your computer to shutdown automatically, perform the following steps:-
Step 1. Click on the Search button on the taskbar, and in the search box, type Task Scheduler.
Step 2. When Task Scheduler opens, click on Task Scheduler Library on the left sidebar.
Step 3. On the right side pane, click the option Create Task.
Step 4. In the pop-up window that opens, select the General tab.
Step 5. Type a name for the task, for example, Shutdown computer.
Step 6. Write the descriptive name for the task in the Description box.
Step 7. Select radio button, Run whether user is logged on or not.
Step 8. Check the checkbox, Run with highest privileges.
Step 9. Select Windows 10 from the drop-down menu of "Configure for."
Step 10. Now, navigate to the Triggers tab and click on the New button.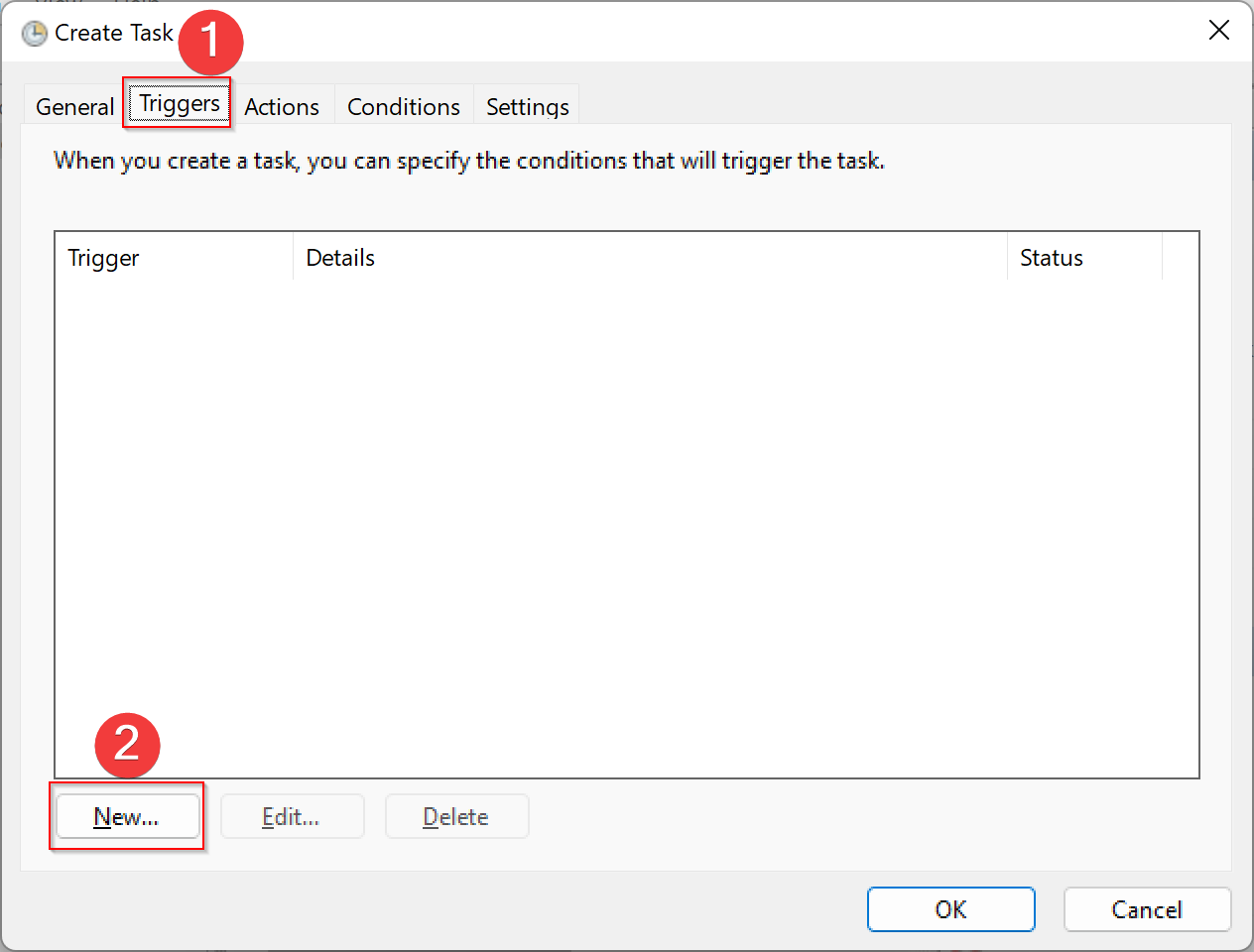 Step 11. A new pop-up window will open. Select Begin the task as On a schedule.
Step 12. Click the Daily option under the Settings section.
Step 13. Next to the Start option, select the date and time you want to trigger this task.
Step 14. Type 1 on Recur every box.
Step 15. At the bottom check, the option Enabled.
Step 16. When done, click OK to exit from trigger settings.
Step 17. Next, move to the Actions tab, and click the New button.
Step 18. On the new pop-up window, select Start a program from the drop-down menu of Action.
Step 19. Type shutdown.exe in "Program/script" box.
Step 20. Type the following on Add arguments (optional) box:-
/s /t 60 "PC will shutdown in 60 seconds"
Step 21. When done, click the OK button.
Step 22. Now, navigate to Conditions tab.
Step 23. Uncheck the checkbox, "Start the task only if the computer is on AC power."
Step 24. Then, check the box, "Wake the computer to run this task."
Step 25. Click OK.
Step 26. Now "Task Scheduler" will prompt for a password. Enter the password of your administrative account and then click OK.
Once you complete the above steps, a new task will appear under Task Scheduler.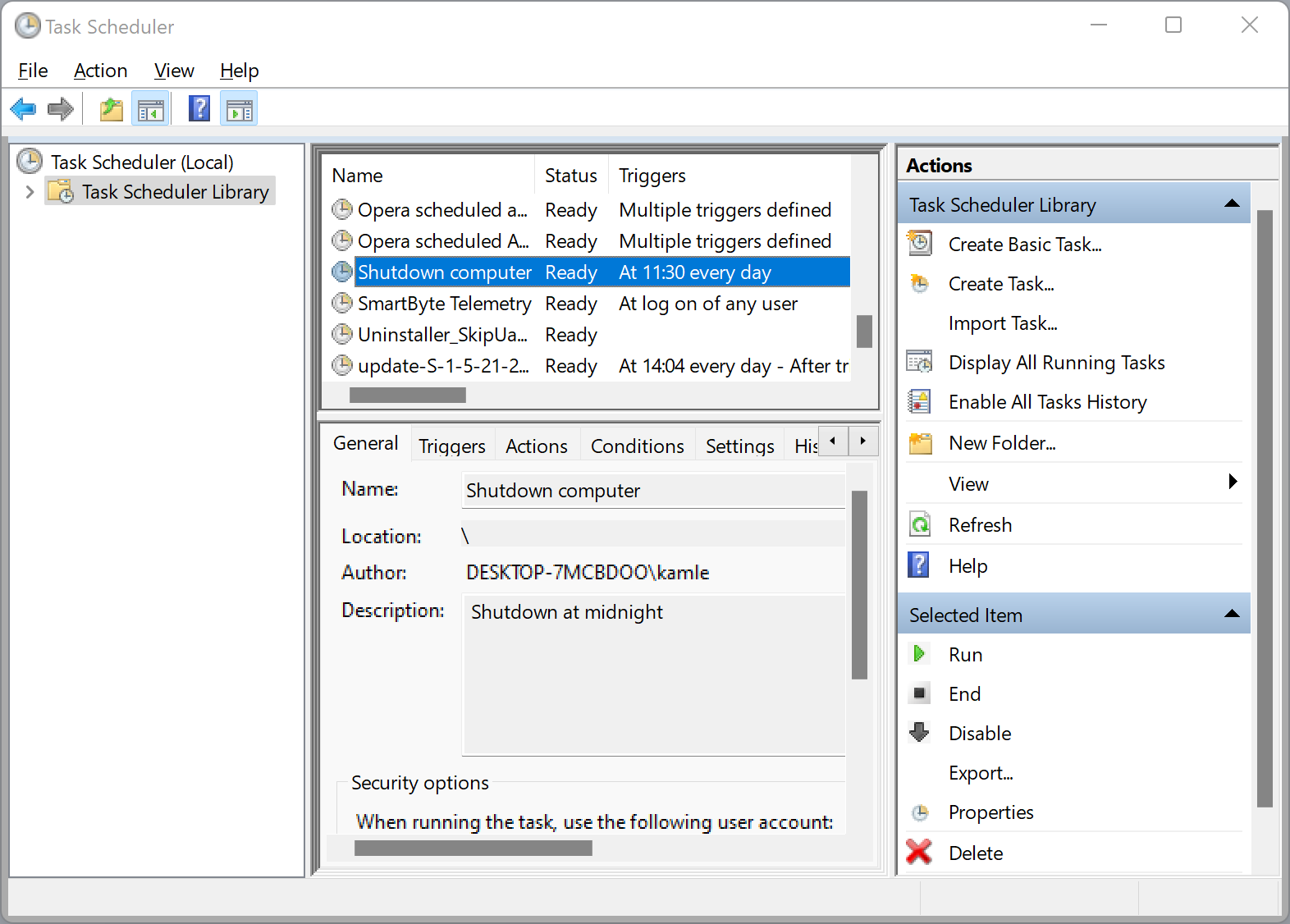 If you would like to remove this task in the future from your computer, then re-open Task Scheduler. Find the shutdown task—right-click on it and select the Delete option.
Those Windows users who prefer to use a third-party tool to schedule shutdown can download any of the following:-