You may already know that the default configuration of Windows 10 automatically downloads and installs the latest device drivers for your hardware with Windows Update. The feature is readily available on Windows 10 to keep your device drivers up-to-date without making any changes. However, if you want, you can disable or stop automatic driver updates from Windows Update using the Settings app or Group Policy.
For some reason, if you want to check the recently installed drivers on your Windows 10 computer or laptop to fix some issues, this post will help you do the same. If any hardware of your Windows 10 PC is not working, to troubleshoot, you want to view the drivers, then there is a built-in option available. You can view the device driver's updates through the Settings app in the Windows Update section. In fact, you can check the recently installed driver's version number on your Windows 10 PC using the Windows Update section.
How to view recently installed Driver Updates in Windows 10?
Step 1. Open the Settings app using Windows Logo + I hotkey and click the Update & Security category.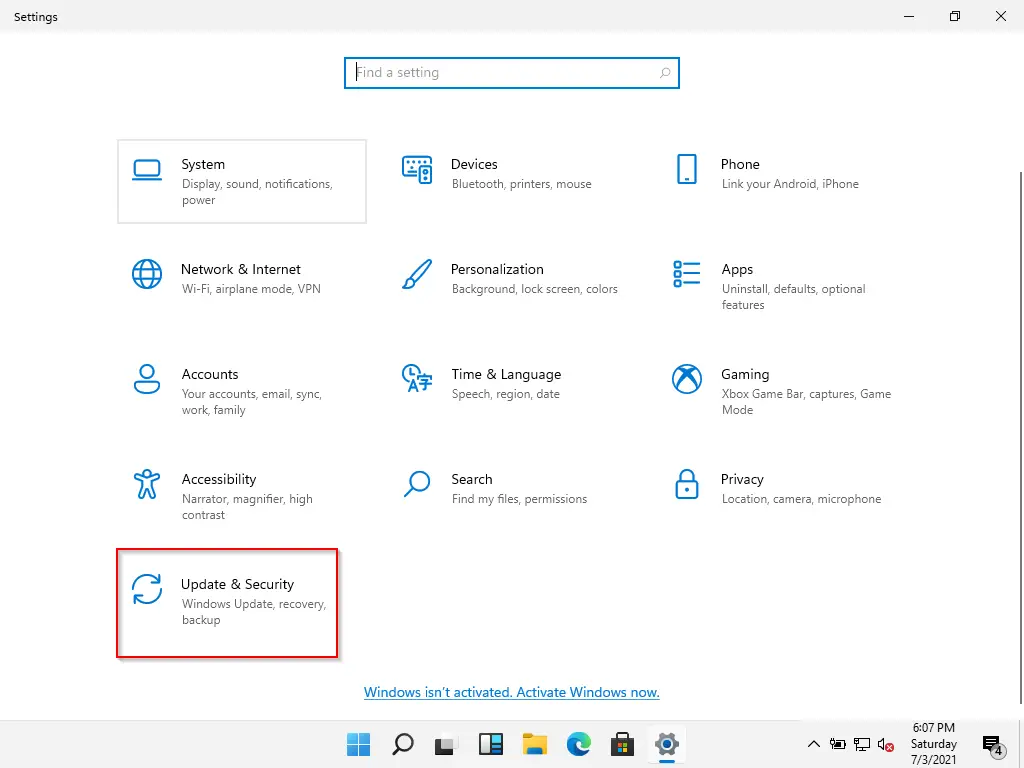 Step 2. In the Update & Security category, click the Windows Update menu.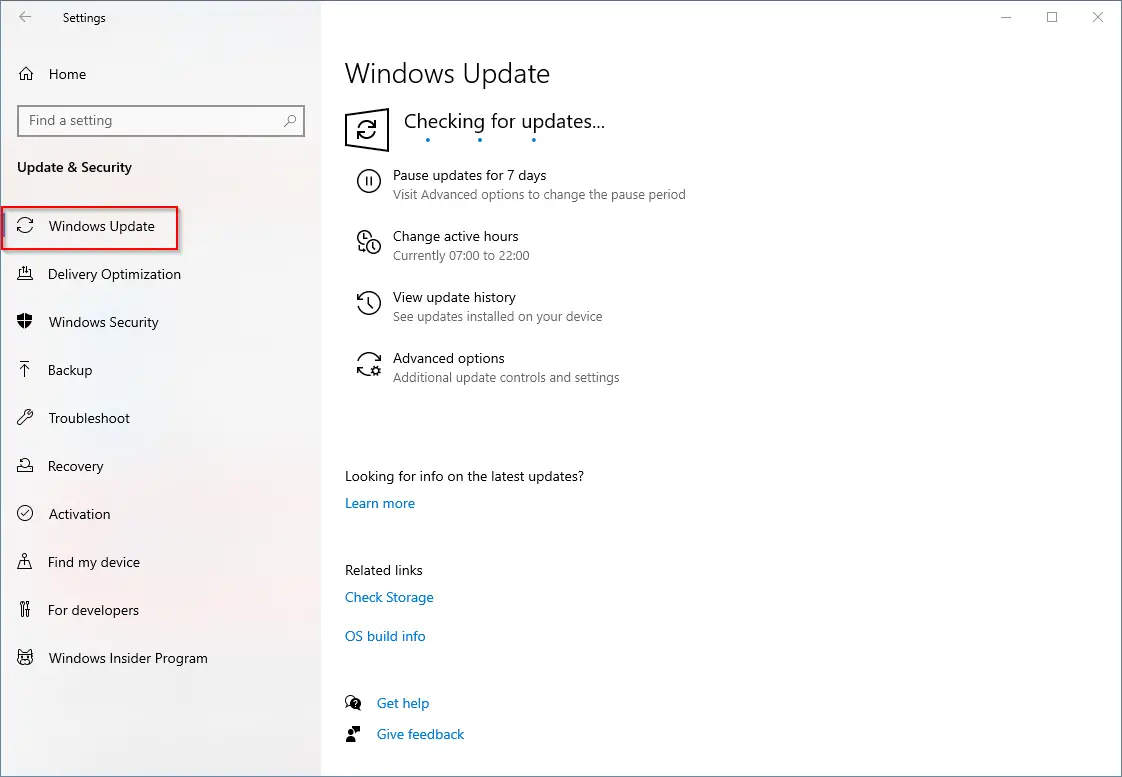 Step 3. Click the option "View update history" on the right-side pane.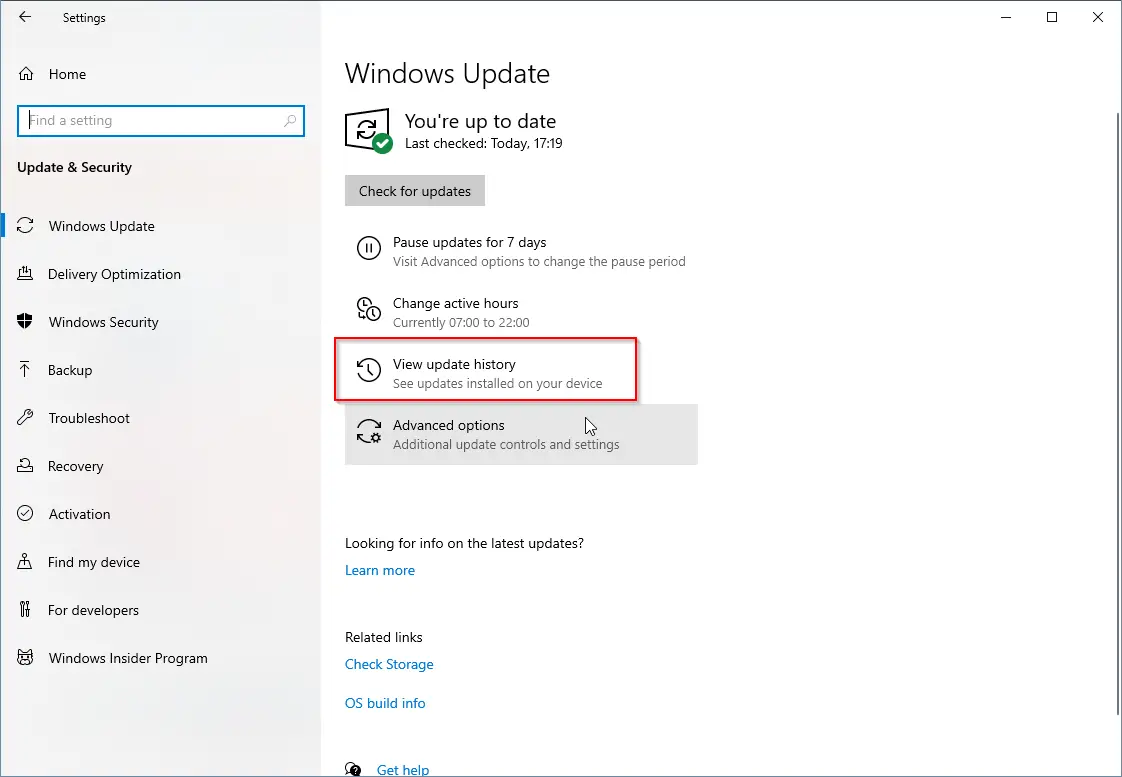 Step 4. In the Update history section, scroll down and expand Driver Updates to see all recently installed driver updates.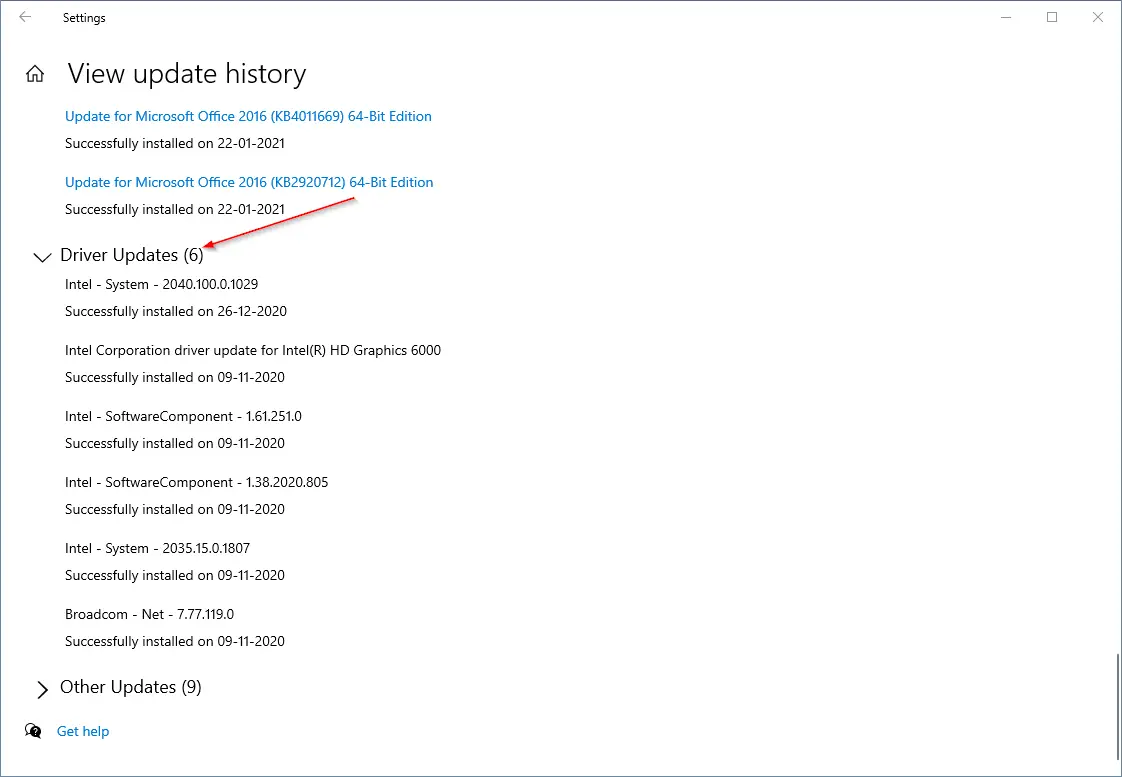 It will represent a list of installed drivers in the last 90 days or 3 months. You can see the version of the drivers and the date of a successful installation.