By default, Microsoft includes a set of apps with Windows 11/10. Some of them are useful, but others are useless, and you might never use them. Preinstalled Windows 11/10 computers have a long list of useless applications. Additionally, manufacturers include their own apps, and removing them one by one is difficult.
O&O AppBuster for Windows 11/10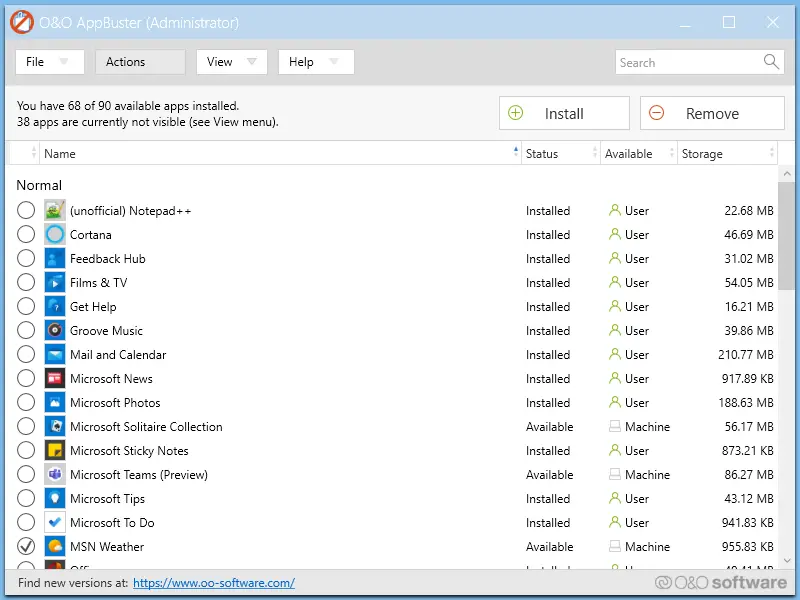 Installing your favorite applications, Microsoft Office, etc., is one of many tasks you have to complete after purchasing a new computer. With O&O AppBuster, you can manage your Windows 11/10 installed software completely. This program displays the installed software on your computer in a single window, allowing you to choose which apps you want to keep and which ones to remove.
With O&O AppBuster, you can divide the apps into categories and get tips on which apps you can safely remove or reinstall with one click and which ones you should leave. Furthermore, if you uninstalled one of these apps accidentally, you can restore it with a single click. The O&O AppBuster shows you which of these Microsoft-supplied apps are installed on your computer, as well as which you can download on request. A list of hidden apps is also displayed.
O&O AppBuster is a free and portable app, so you can uninstall the software without installing it on your computer. It can even be run from a USB flash drive.
Besides uninstalling software, AppBuster displays the app's details when you click on them. By clicking on the name of the application, you can view its version, platform (32-bit or 64-bit), installation date and time, size, and path.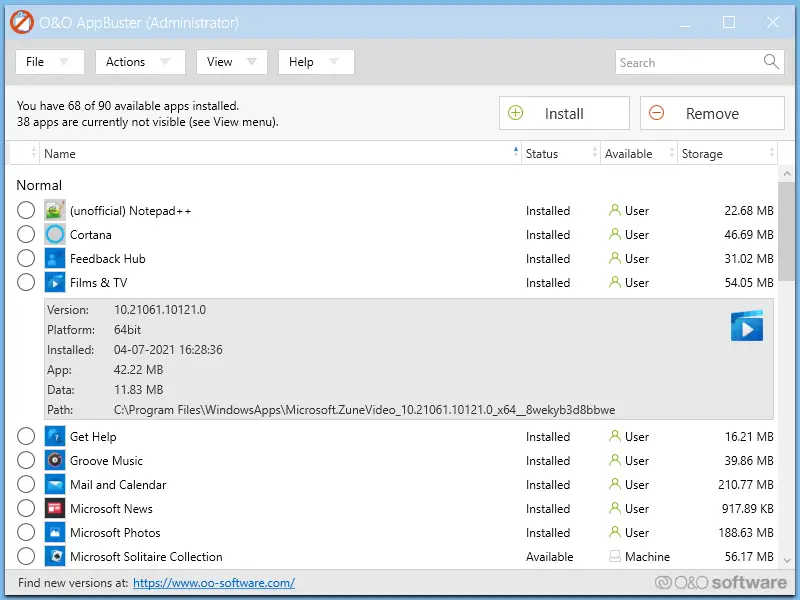 Select the desired app(s) by clicking on the checkbox on the left side of the app after reviewing the list. You can then remove the app by clicking on the Remove button in the upper right corner.
Additionally, this tool allows you to create a system restore point. A system restore allows you to restore your PC to its previous working state in case of an error. Using the Actions menu, select Create a system restore point (recommended).
Download O&O AppBuster
Although O&O AppBuster is compatible with Windows 10, it works fine on Windows 11. You can download this little tool from its official website.
Also Read:
O&O DeskInfo: Displays system information directly on the Windows 11/10 desktop