Plenty of free registry cleaners are available over the internet to clean and optimize your Windows Registry. Out of those, a few are free, and some are paid. We always suggest good freeware at gearupwindows. Auslogics Registry Cleaner is one of the best registry cleaner tools available over the internet that works as advertised.
Auslogics Registry Defrag for Windows 11/10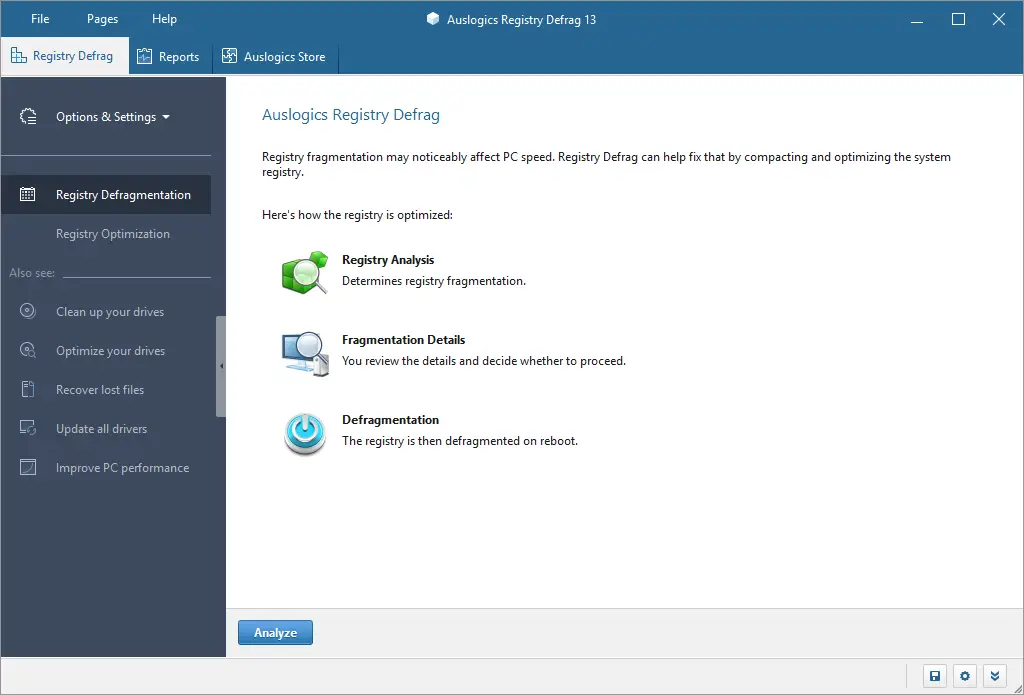 Though many registry cleaners are available to scan and clean Windows Registry, a few of them compress the registry file to speed up the performance of Windows PC. Registry Defrag is a freeware tool specially developed for compressing and compacting the Windows Registry from Auslogics.
Before compacting the Windows Registry, we recommend cleaning the registry using any tool then run the Registry Defrag utility.
Click on the Analyze button to examine the defragment level, then finally click on the Defrag Now button to defrag the registry. After investigating the Windows Registry, it will represent fragmentation level in a colorful graph. It will assess the percentage of registry size after compressing it and show the percentage of registry speed will improve.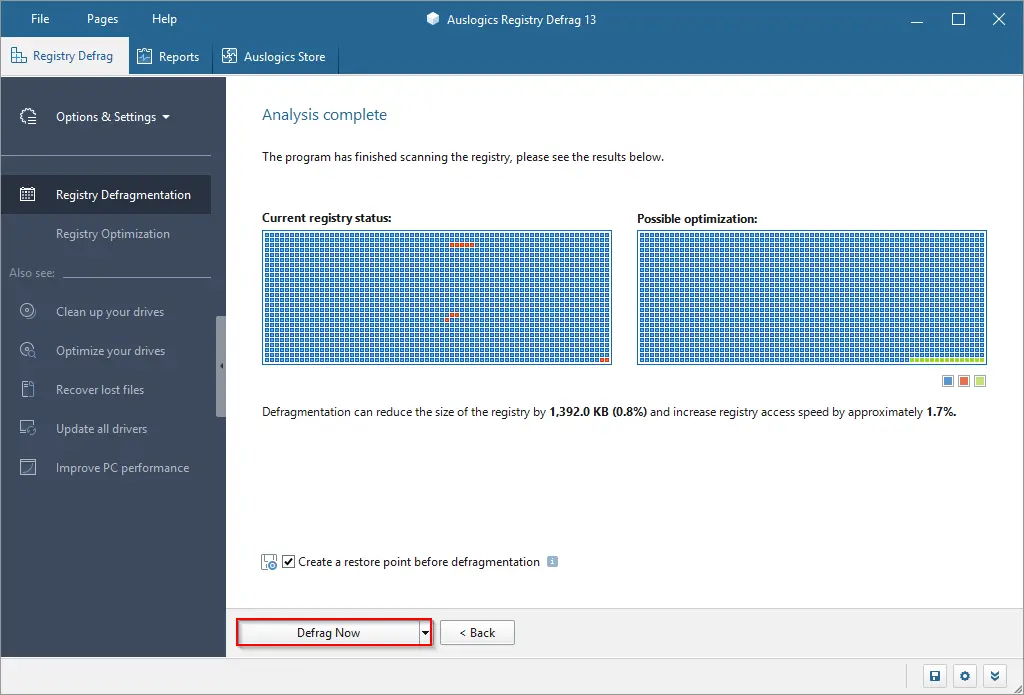 You can defrag the Windows Registry immediately or schedule the defragmentation when you restart. By default, the program creates a system restore point; if something goes wrong during the registry defragment, one can restore his/her Windows PC to a previous working state.
Download Auslogics Registry Defrag
This freeware application is compatible with Windows 11, 10, 8, and Win 7. To speed up the overall performance of your Windows 11/10, you can download the latest version of Auslogics Registry Defrag from its official webpage.