DeepBurner is a free CD and DVD burning software that has been trusted by users for many years. With its user-friendly interface and advanced features, DeepBurner is a great choice for both novice and experienced users who need a reliable tool for their disc burning needs.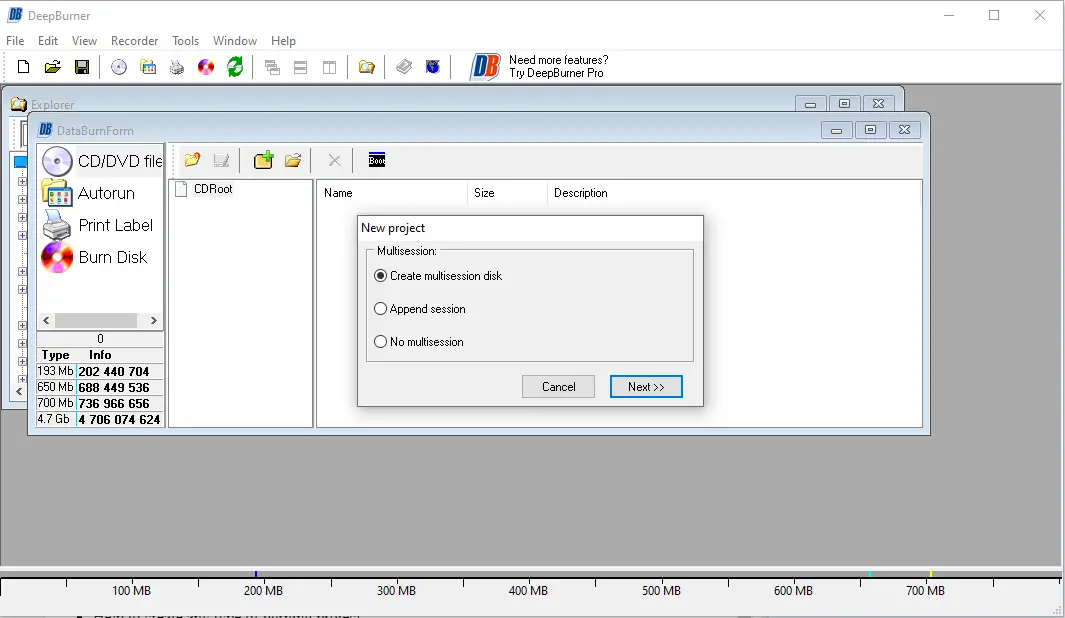 Creating and burning data, audio, and video discs with DeepBurner is incredibly easy. Users can simply drag and drop files into the program and burn them onto a disc. The software supports a variety of disc formats, including CD-R/RW, DVD-R/RW, DVD+R/RW, and Blu-ray.
One of the standout features of DeepBurner is its ability to create bootable discs. This is a useful tool for creating backup discs or installation media. With DeepBurner, users can easily create a bootable CD or DVD that can be used to start up their computer in case of a system failure.
In addition to its disc burning capabilities, DeepBurner also includes a built-in audio player and converter. This allows users to create audio CDs from their music files easily. Users can also edit audio files and adjust the volume of each track before burning them to a CD.
DeepBurner also includes a feature for creating and burning ISO images. An ISO image is a single file that contains an entire disc. With DeepBurner, users can create an ISO image of a disc and then burn it onto a new disc.
The software also includes a disc copying tool that allows users to make copies of existing discs. This is a useful feature for creating backups of important discs or for sharing information with others.
Download DeepBurner
You can download DeepBurner freeware from its official website.
Conclusion
Overall, DeepBurner is a versatile and reliable disc burning software that is well-suited for a variety of uses. Its intuitive interface and advanced features make it a great choice for both home and professional users. Whether you need to burn data, audio, or video discs, or create bootable discs or ISO images, DeepBurner has you covered.