When it comes to troubleshooting, you have to gather a lot of information about your computer or laptop. For those who don't prefer to use a third-party tool, at least five ways are available to find the system information on Windows PC.
In this gearupwindows post, we will introduce a freeware tool called Free PC Audit. As you can read the name, it is a free tool that audits your PC. Free PC Audit is a portable utility, which means there is no need to install it on your machine. You can carry out the audit of a PC by running it from a USB flash drive.
Free PC Audit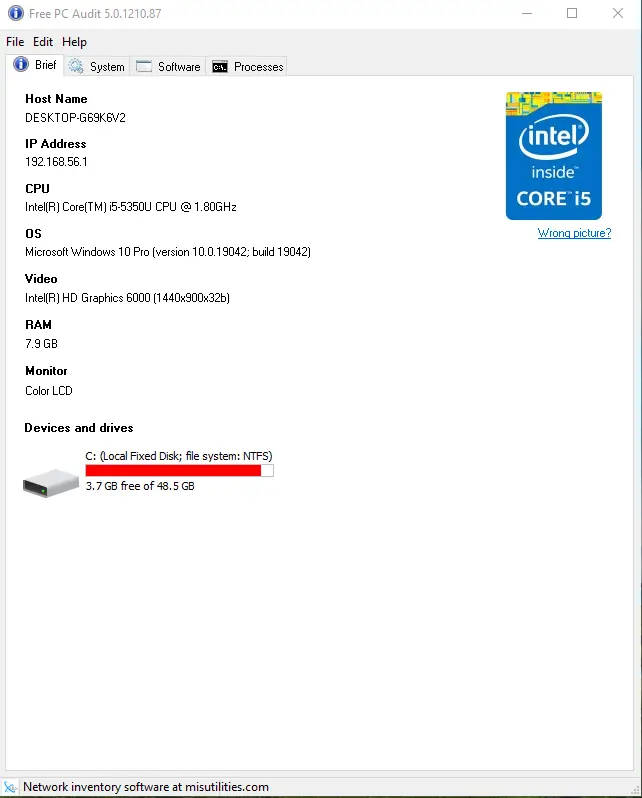 Free PC Audit is designed to extract details of all components of the PC. This professional tool shows installed software with version and also displays product key. It is intended to collect and present the maximum amount of information possible about computer hardware and software, making them suitable for users searching for driver updates, computer manufacturers, system integrators, and technical experts.
The Free PC Audit comes with four primary tabs: Brief, System, Software, and Processes.
Brief
The Brief tab of Free PC Audit displays the leading hardware and software components of your machine. For instance, Hostname, IP address, CPU manufacture & core, OS version & build, Video (Graphics) card, RAM (Installed Memory), and Type of Monitor. Partitions size and free space are also included in this tab.
System
A lot of information about your PC is accessible from this tab. Install printers, model of the PC, network adapter, shared folder, installed hotfixes, etc., are available. You can see more details about any hardware or software by expanding it. It allows you to copy the details by right-clicking on it. If you want to copy all the details display on the System tab, it is possible. Click and hold any entry, press the Shift button, and again click on another entry. Now, right-click and copy them to paste in Notepad or any other document.
Software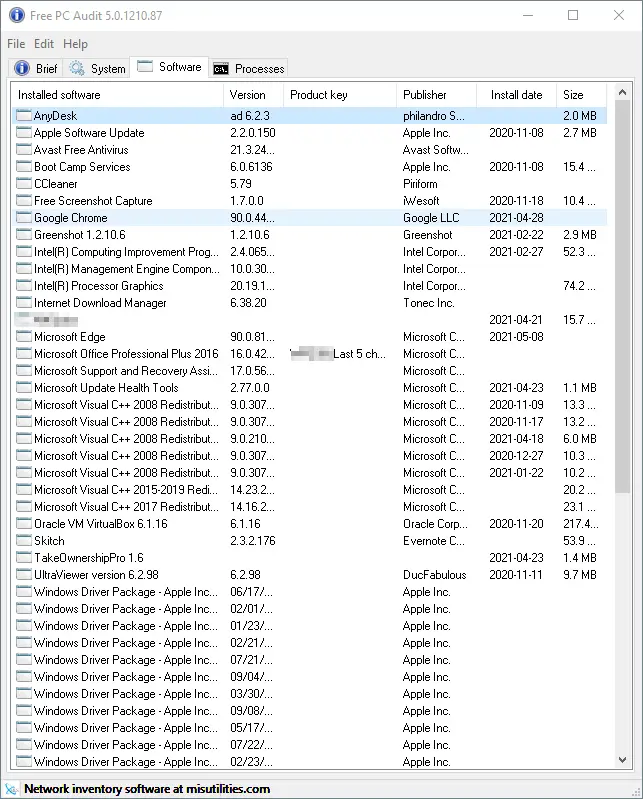 Allows you to view and copy all installed software on your PC at once. It even displays the software version, product key, publisher, installed date, and size.
Processes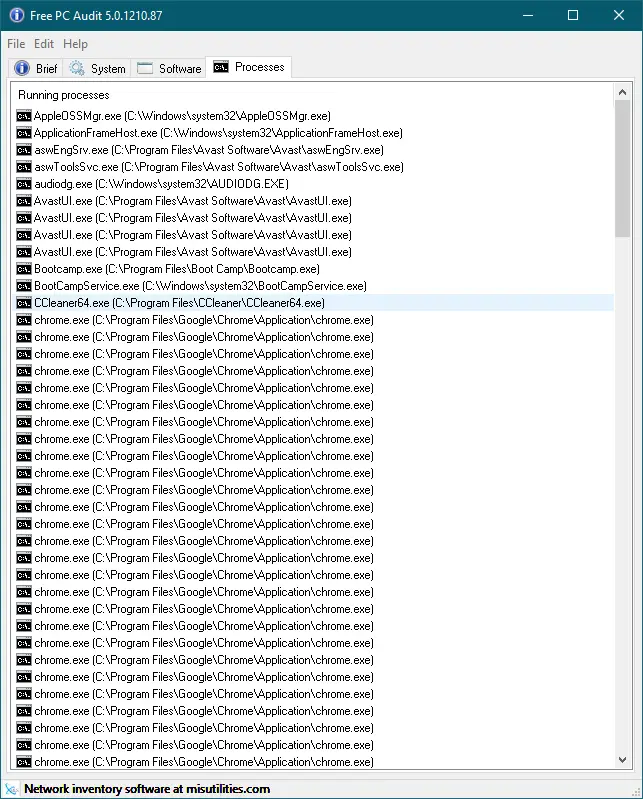 The most helpful tab of Free PC Audit displays details about the running process on your PC and its handy path in troubleshooting. Most of the malware and viruses create a new entry of services which you can view from here. You can access the direction of the viruses or malware and delete them using a tool like Force Deleter.
Download Free PC Audit
You can download the latest version of the Free PC Audit tool from its official website.