The default download location can be changed in the Opera browser too as we have seen in Mozilla Firefox, Microsoft Edge, and Google Chrome browsers. There is no need to download an add-on or registry tweaking is required.
How to change the default Downloads location in the Opera browser?
Step 1. Launch the Opera browser and click on the Settings icon from the left side menus, to launch the Settings of Opera.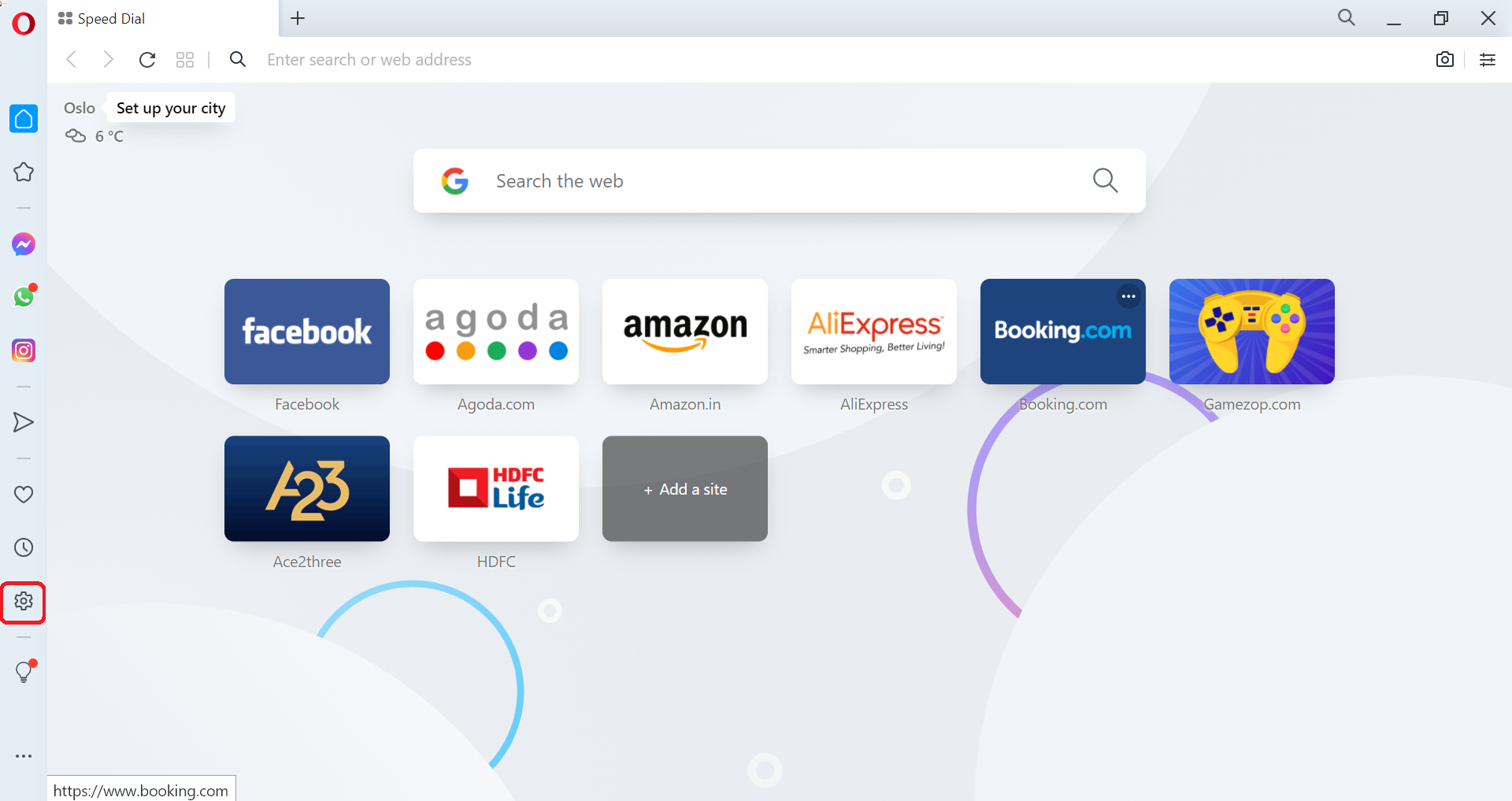 Step 2. Scroll down to the bottom until you see the Advanced options.
Step 3. Click on the Advanced option.
Step 4. Again scroll down until you see the Downloads section.
Step 5. Under the Downloads section, next to Location, click on the Change button. Select your desired folder when you want to save the downloaded files/applications in Opera.
Under the Downloads section, you can also toggle On, if you prefer to "Ask where to save each file before downloading". Once this toggle will be On, Opera will prompt for location every time you will try to download a file from the Internet.
That's it.