Turning off or shutting down a PC is such a task that you perform on your computer regularly. That may be the reason Microsoft has provided several options to shut down Windows 11 PC. All of them work equally, so you can pick one that suits you the best.
Shutdown Windows 11 by pressing the Power Button
By pressing the physical power button of your computer, you can completely turn off your computer; however, we do not recommend you to use this option frequently. Improper shut down may compromise with data loss. If you are addicted to turning off your PC using the power button, you can change this button to behave like another function, such as Sleep. Your PC will not completely turn off by making such changes; instead, it will go in sleep mode when you press the Power button. All you need to head over to the Control Panel to change the behavior of the Power Button on Windows 11.
Shutdown Windows 11 from Start Menu
This is the first recommended method to shut down your Windows 11 computer using the Start menu. To turn off your computer, click on the Start button on the taskbar. When the Start menu opens, click the power icon on the right-bottom corner. In the menu that appears, click the Shut down to begin the turning off process.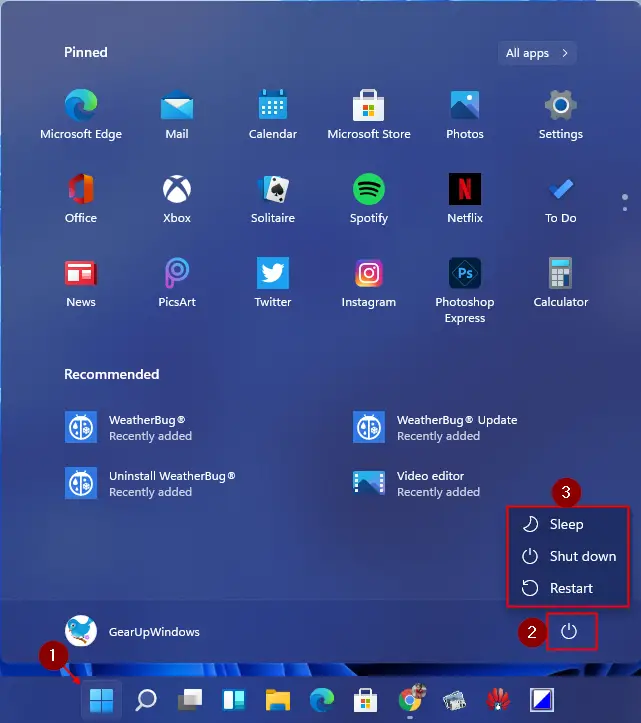 Shutdown Windows 11 by Right-clicking on the Start Button
This is another useful option to shut down your computer. To do that, right-click on the Start button to open the "power user menu." Select Shut down or sign out and then Shut down from the pop-up menu.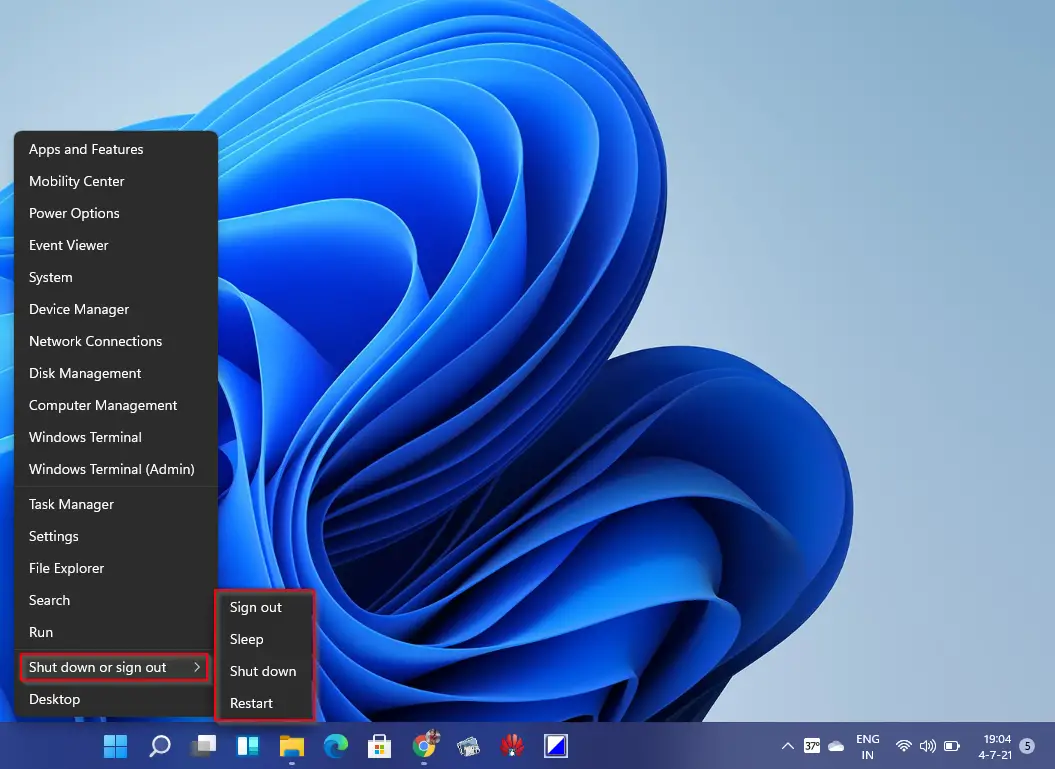 Shutdown Windows 11 by pressing Alt + F4 Keyboard Shortcut
If you love to use the keyboard shortcut, you can access the power options by pressing the Alt + F4 keys from the keyboard. After pressing the Alt + F4 keys combination, select Shut down in the drop-down menu, then click OK button.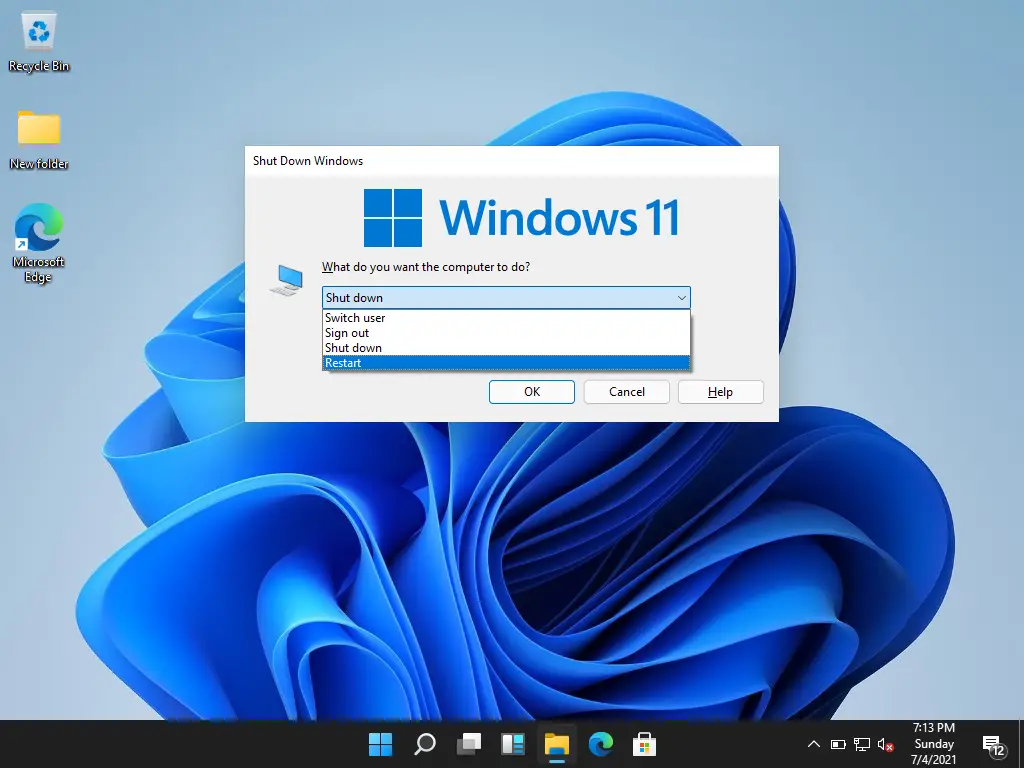 Note: Before pressing Alt + F4 keys, ensure all windows are closed or minimized.
Shutdown Windows 11 from Command Line
Open Command Prompt, PowerShell, or Windows Terminal. Type the following prompt and hit Enter from the keyboard to shut down your PC:
shutdown /s
A warning pop-up will appear and says that Windows is about to shut down, and after a minute, your PC will power off completely.
Slide to shutdown and Ctrl + Alt + Del shortcut are other options to turn off your computer safely.