While PDF is the most popular document to share files over the internet, XPS is a lesser-known file format. Windows 11/10 comes with inbuilt and basic support of both PDF and XPS. That means you can view both types of documents on your PC without any help from a third-party tool. However, to perform an advanced task, you need to use a third-party tool. For instance, merging several images to PDF or XPS documents.
Image To PDF or XPS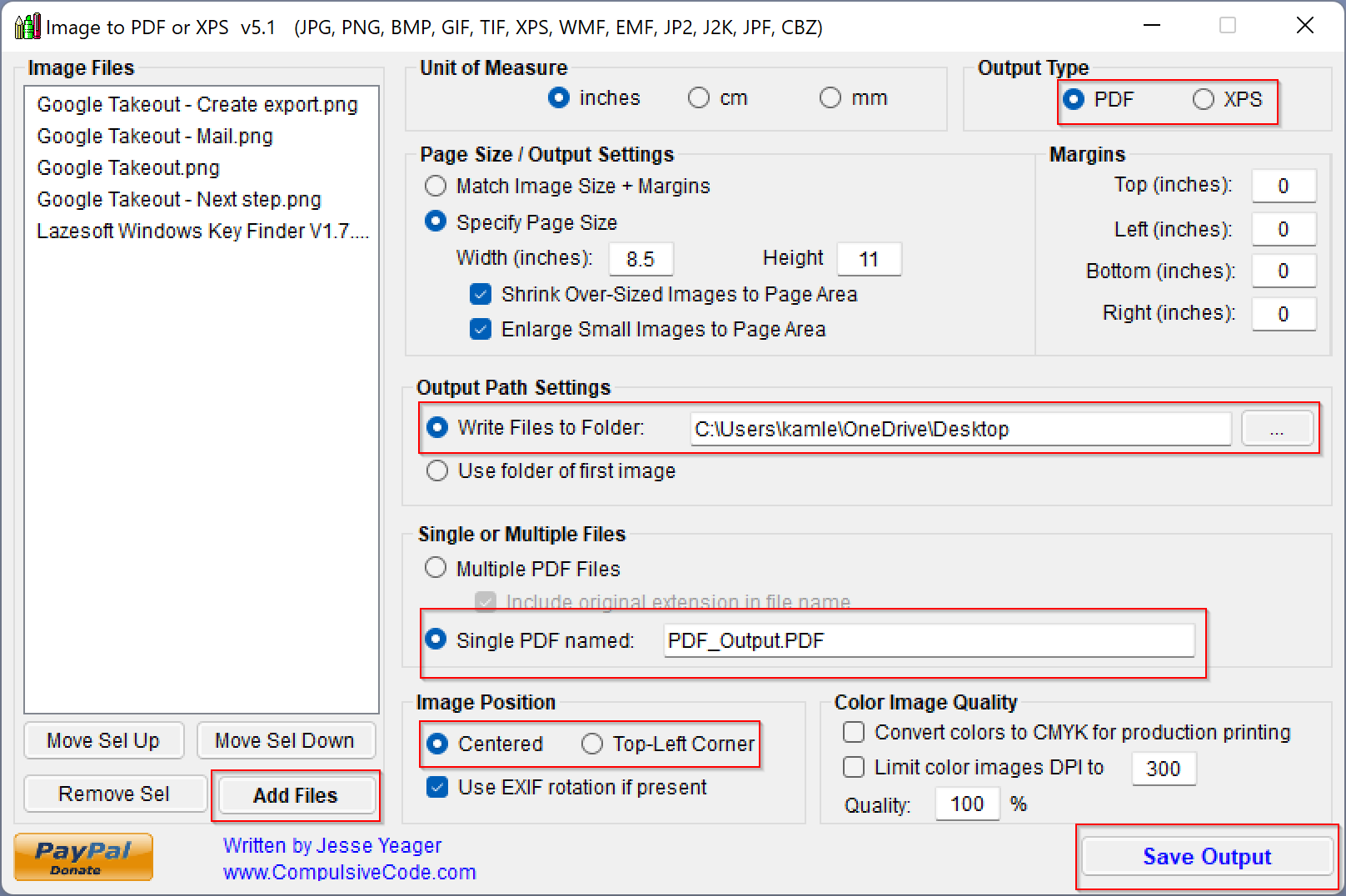 Image To PDF or XPS is a free and portable tool that helps you create PDF or XPS documents from an image or picture file. Using this program, you can easily and quickly convert image files into PDF or XPS files. The program supports converting multiple image files to single or multiple PDF / XPS files. Apart from converting the files to PDF or XPS, this program also supports image scaling and positioning.
The "Image To PDF or XPS" program supports JPG, JP2, J2K, BMP, GIF, PNG, TIF, WMF, EMF, XPS, and CBZ picture formats. Also, This program also supports command-line execution. You can use the following syntax to convert images into PDF:-
ImageToPDForXPS.exe "pdfFileName" "imgFileName1" "imgFileName2"
To run this program, you require Microsoft .Net Framework 3.5 installed on your computer. Further, this software is compatible with Windows Vista, 7, 8, 8.1, 10, and 11.
Using this tool is quite easy. Everything is available in a single window, which means there is nothing hidden. You can add multiple images to the application interface by clicking on the Add Files button. The software lets you align the images to the centered or top-left corner. It is an outstanding feature if you have multiple-size images. Your PDF/XPS file will look professional after aligning the images. Apart from this, you can also specify the output page size in inches, cm, or mm. If you want to shrink the size of PDF/XPS, you can reduce the quality from 100% to any. Once the desired changes are made according to your needs, click on the Save Output button to get the desired results.
Download Image To PDF or XPS
You can download this freeware and portable utility from its official website.