If you want to customize the color of Windows 10 folders, you can use Shedko FolderIco. It is a freeware tool and works fine in Windows 10 operating system. By changing the color of folders, you can recognize them easily.
FolderIco Change Folders Color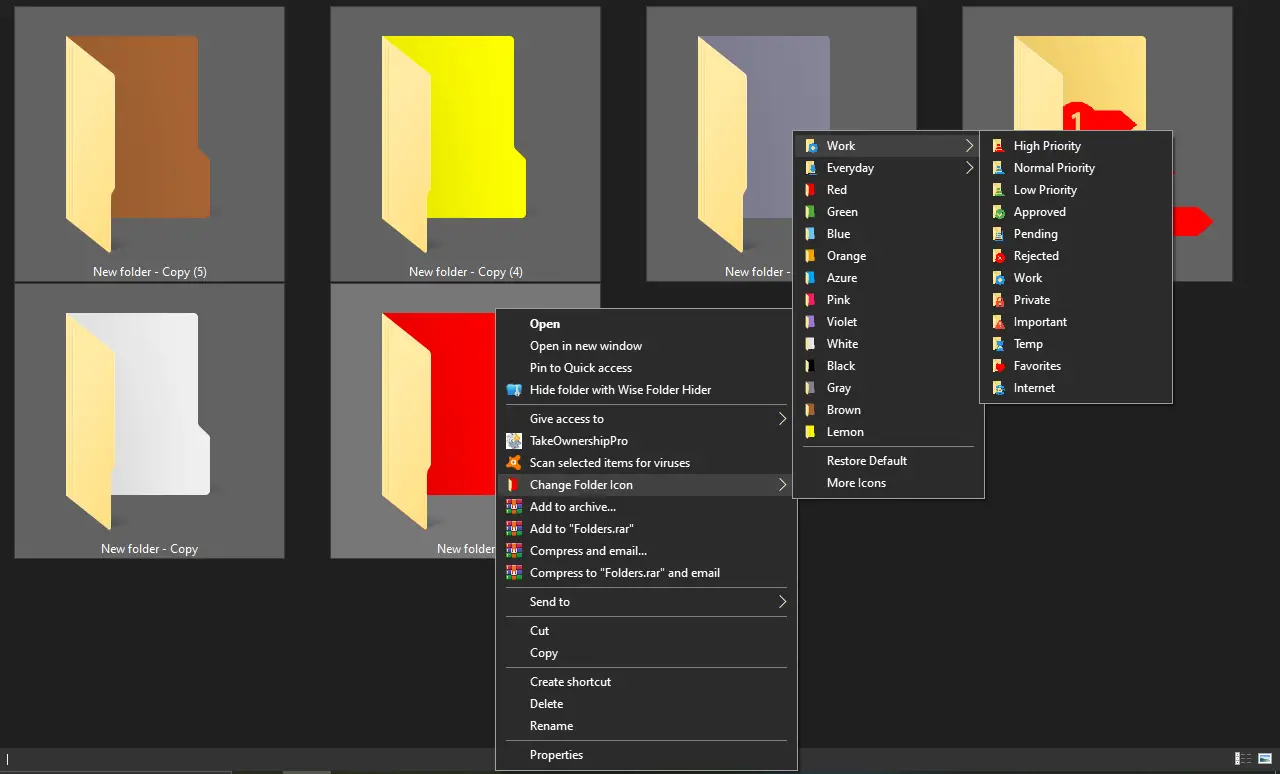 The program is easy to use and allows quick changes to the folder icons. You can also restore them to their original state in one click. Once you download and install this free tool, it integrates itself seamlessly with Windows Explorer and core services. You can change the folder color by right-clicking on it and selecting the "Change Folder Icon" option.
The application also offers to download additional themes. Folderico uses a special format SFT as theme. These files are automatically associated with the program and are fully processed. Folderico also supports to use of ICL-files and themes from iColorFolder.
The best feature of FolderIco I like is that it allows you to color bulk folders at once. That means, you can choose multiple folders at one go, right-click on them, select the "Change Folder Icon" option, and color all of them with ease.
It is compatible with Windows 11, 10, 8, 7, and Vista (32-bit and 64-bit architecture) and Mac. We have personally tested it with Windows 11 and 10 64-bit machine, and it worked as advertised.
Download Shedko FolderIco
You can download the latest version of Folderico from the official website.