When we delete a file or folder from our Windows operating system, it gets stored in Recycle Bin. When we empty the Recycle Bin, then these files/folders get erased from our computer. But, what, is it unrecoverable? Our answer is No, and it can be recovered using a third-party recovery tool like MiniTool Power Data Recovery or Disk Drill. Anyone who has access to your hard disk can recover your deleted files and folders from your PC.
Files and folders that are deleted simply by moving to the recycle bin are not deleted, even after emptying recycle bin. If you store sensitive data on your computer and want to obliterate it, you need to download and install an excellent third-party deleter tool.
Permadelete for Windows 11/10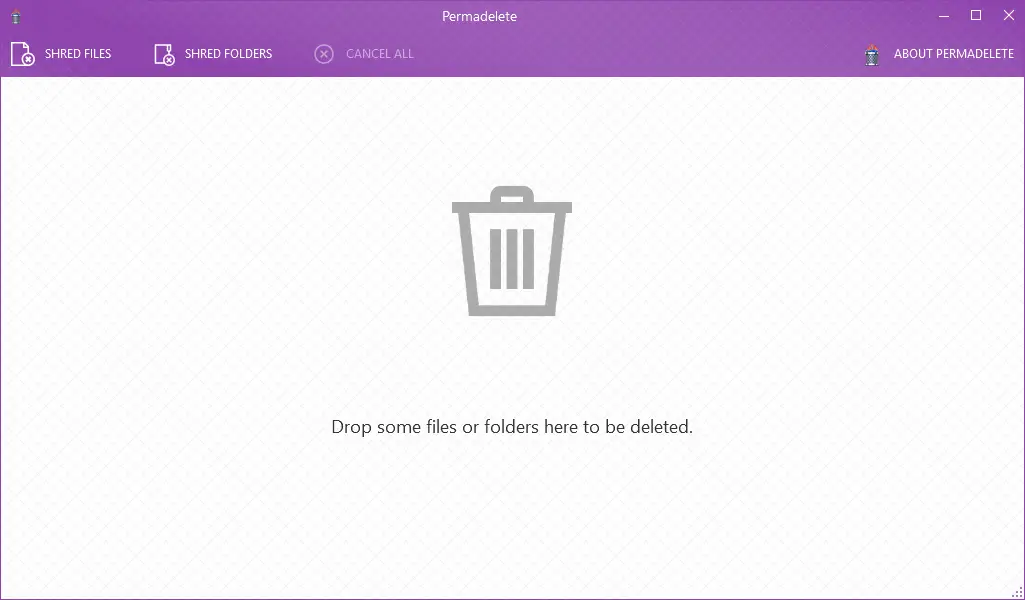 Permadelete is an excellent Windows computer tool that helps you effortlessly shred your files and folders so that you sleep soundly at night, knowing that your files are gone forever. It is an open-source file shredding app for the Windows platform that can delete your files beyond recovery. It is reliable and fast.
Shredding files and folders using Permadelete is straightforward. All you need to do is click on the SHREDD FILES OR SHREDD FOLDERS and select a file or folder from your computer. Then hit the Shred button to erase the documents from your PC.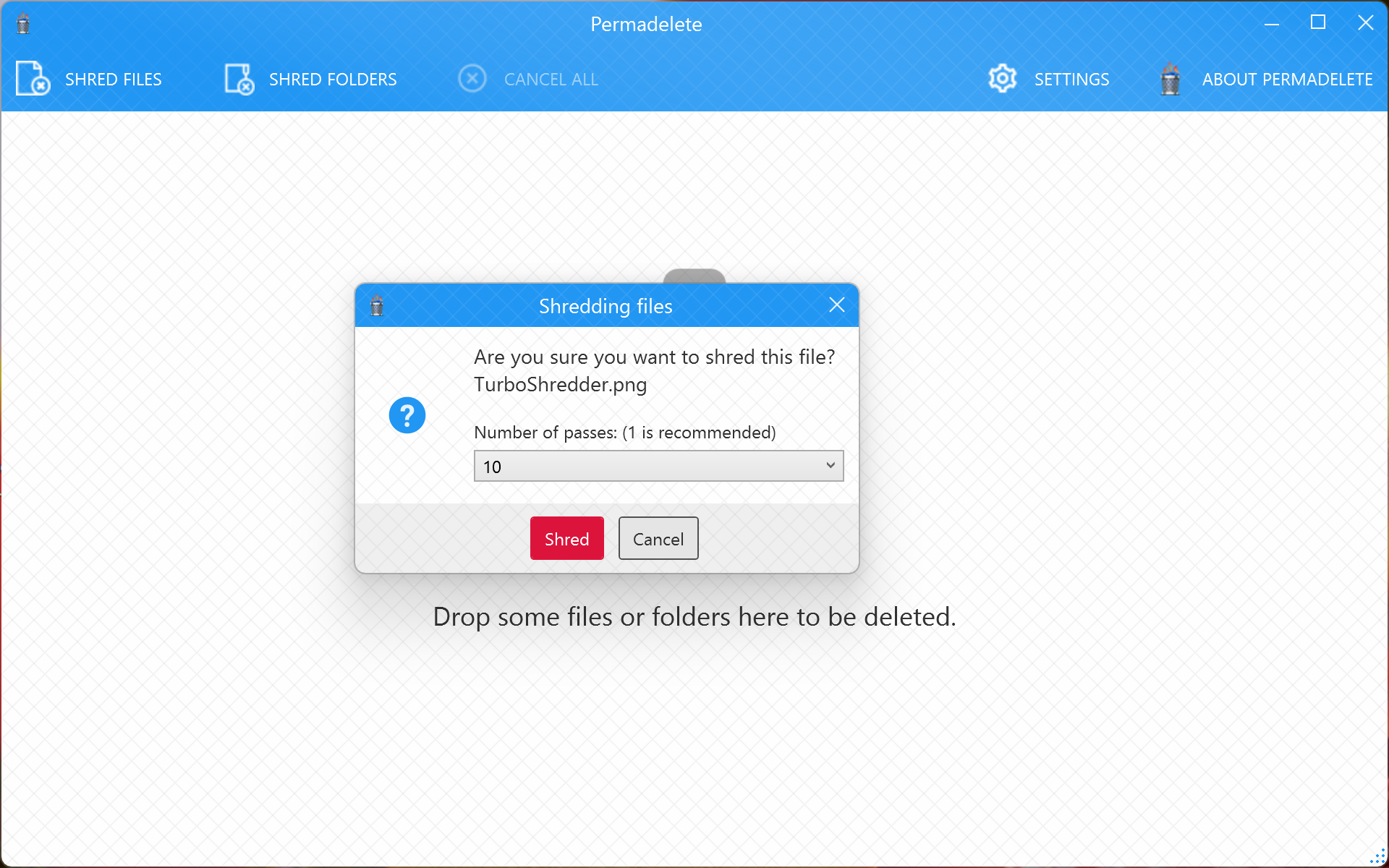 This software even supports the drag and drop feature. That means whenever you need to shred a file or folder from your computer, launch the Permadelete and drag your file or folder to its main interface. It also allows you to change the "Number of passes," which is set to 1 by default. You can choose the number of passes between 1, 3, 5, 7, and 10.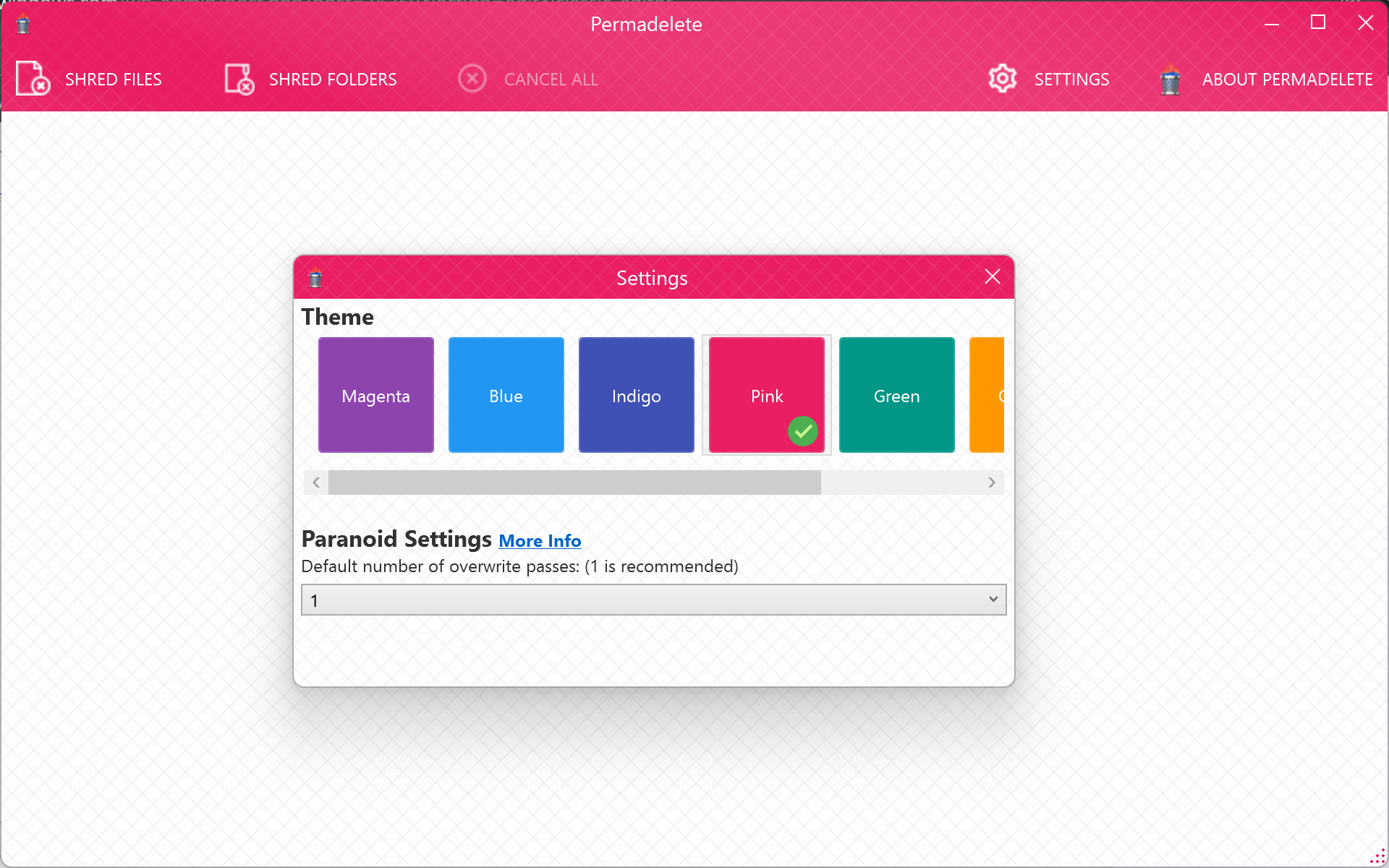 Apart from the features mentioned above, this freeware app also allows you to change the default Theme. For that, click the SETTINGS menu and select a theme of your choice. You can choose from Magenta, Blue, Indigo, Pink, Green, Orange, and Gray. You can also set the default number of override passes at this settings page while deleting the files or folders. By default, it is set to 1. However, you can set up ten if you need.
Download Permadelete
You can download Permadelete from Microsoft Store or GitHub.