On a Windows 10 PC, it was easy to choose between three different presets:" Better Battery," "Balanced," and "Best Performance." However, in Windows 11, these options are still present, but you need to go through the Settings app. Because on a Windows 11 computer, the battery icon is combined with the network and volume icon. These three buttons are now integrated in Windows 11 and present at the taskbar known as Quick Settings.
When you click on Quick Settings, it opens the Quick Settings menu from where you can quickly turn on/off WiFi, the battery saver, Bluetooth, Airplane mode, Night Light, etc.
Battery Mode for Windows 11/10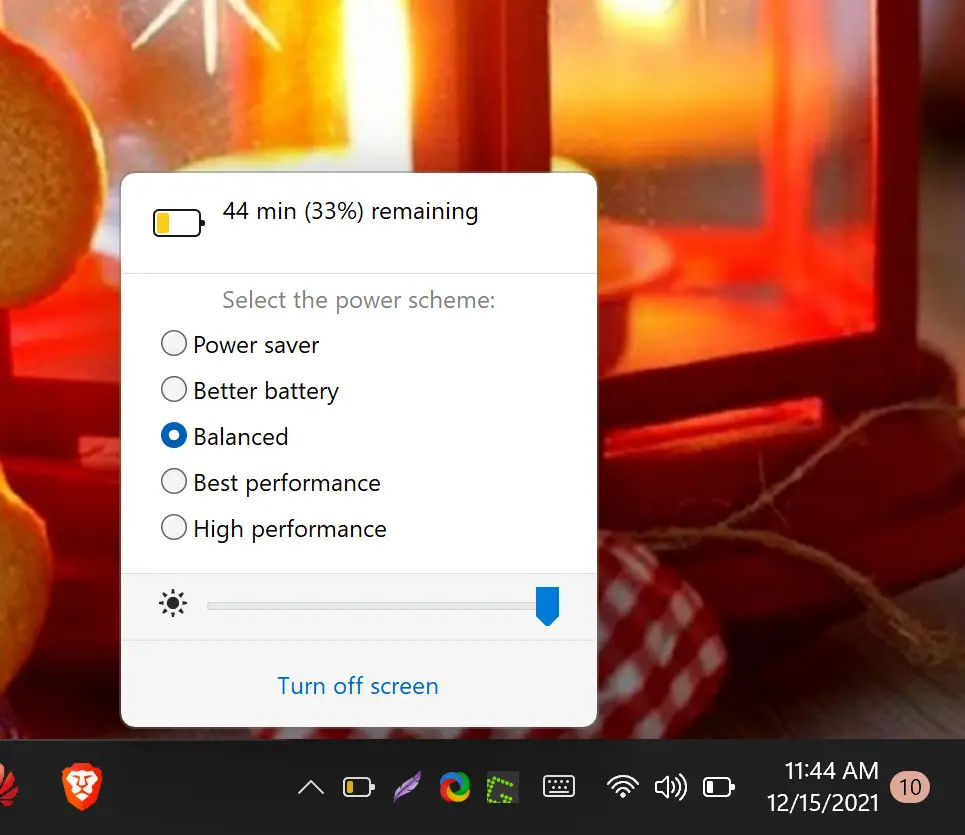 If you want to change power schemes quickly on Windows 11, then "Battery Mode" may be the best deal for you. This freeware application is straightforward to use. Once you download and install it on your computer, it sits in the system tray area. If you wish, drag the "Battery Mode" icon from the system tray to the taskbar for more quick access.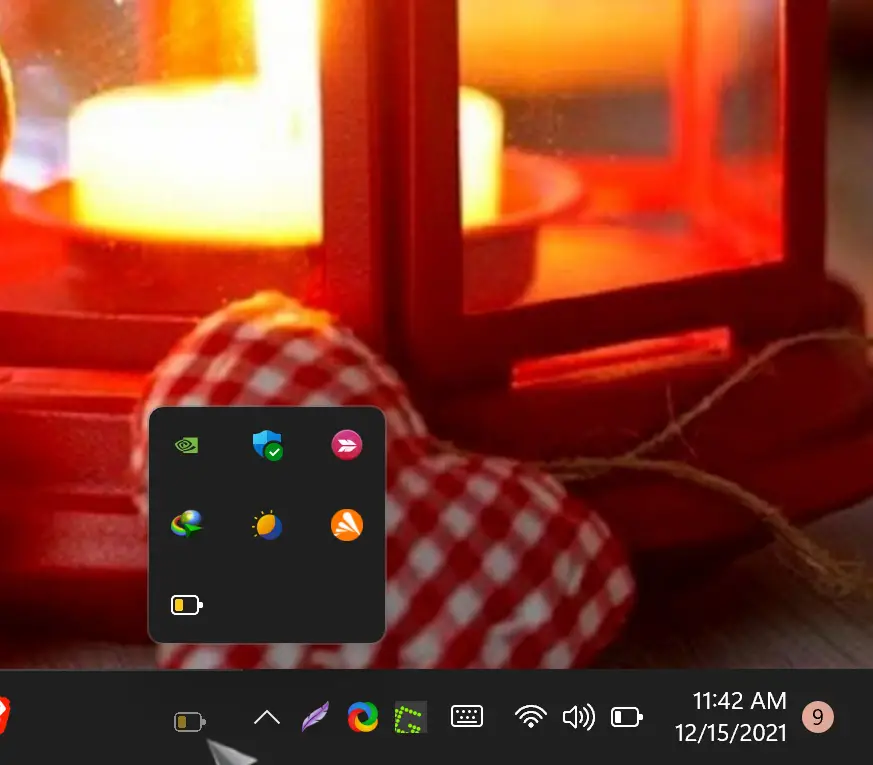 The "Battery Mode" software allows you to choose between 5 different presets, from battery saving to best performance. By clicking on its icon on the taskbar, you can select Power saver, Better battery, Balanced, Best performance, or High-performance power scheme.
Apart from different power schemes, the "Battery Mode" app also allows you to increase or decrease screen brightness. For that, click on the battery icon and drag the slider. Further, if you want to turn off and lock your screen quickly, click the option, "Turn off screen."
Download Battery Mode
Battery Mode is a pretty impressive application. It did not fail at any time during our test in Windows 11. If you want, you can download it from its official website.