Windows 11 will accessible to all users through this year's end. However, several new features have been added, and a few have been removed compared to its predecessor, Windows 10. Microsoft brings a new task menu, widgets window, search field, and UI options with the recently launched Windows 11 operating system. One noticeable change that has been made in Windows 11 is its Taskbar. Windows 11 Taskbar icons have been centered and look glorious. In earlier all versions of Windows, taskbar icons remain left-aligned.
There is no issue with the taskbar if it is also centered, but there is no option to resize it. That means you can not increase or decrease the width of the Windows 11 Taskbar. However, it is possible to change the size of the Windows 11 Taskbar using a registry hack.
In this gearupwindows article, we will guide you in resizing the Windows 11 Taskbar. By tweaking the registry, you can make the taskbar small, default, and large.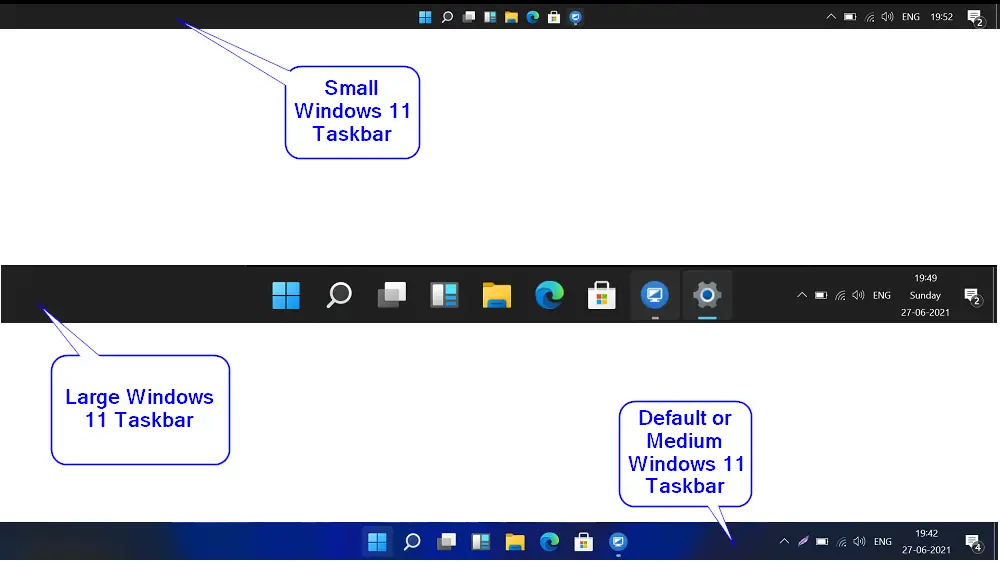 How do I resize the Taskbar of Windows 11?
Since you will edit the default value of the registry, we recommend creating a full backup of Windows Registry and making a system restore point, so if something goes wrong, you can revert your PC to a previous working state.
Step 1. Open the Registry Editor.
To launch the Registry Editor windows, click on the Search icon from the Windows 11 Taskbar and type regedit. In the available search results, click on the Registry Editor to open it.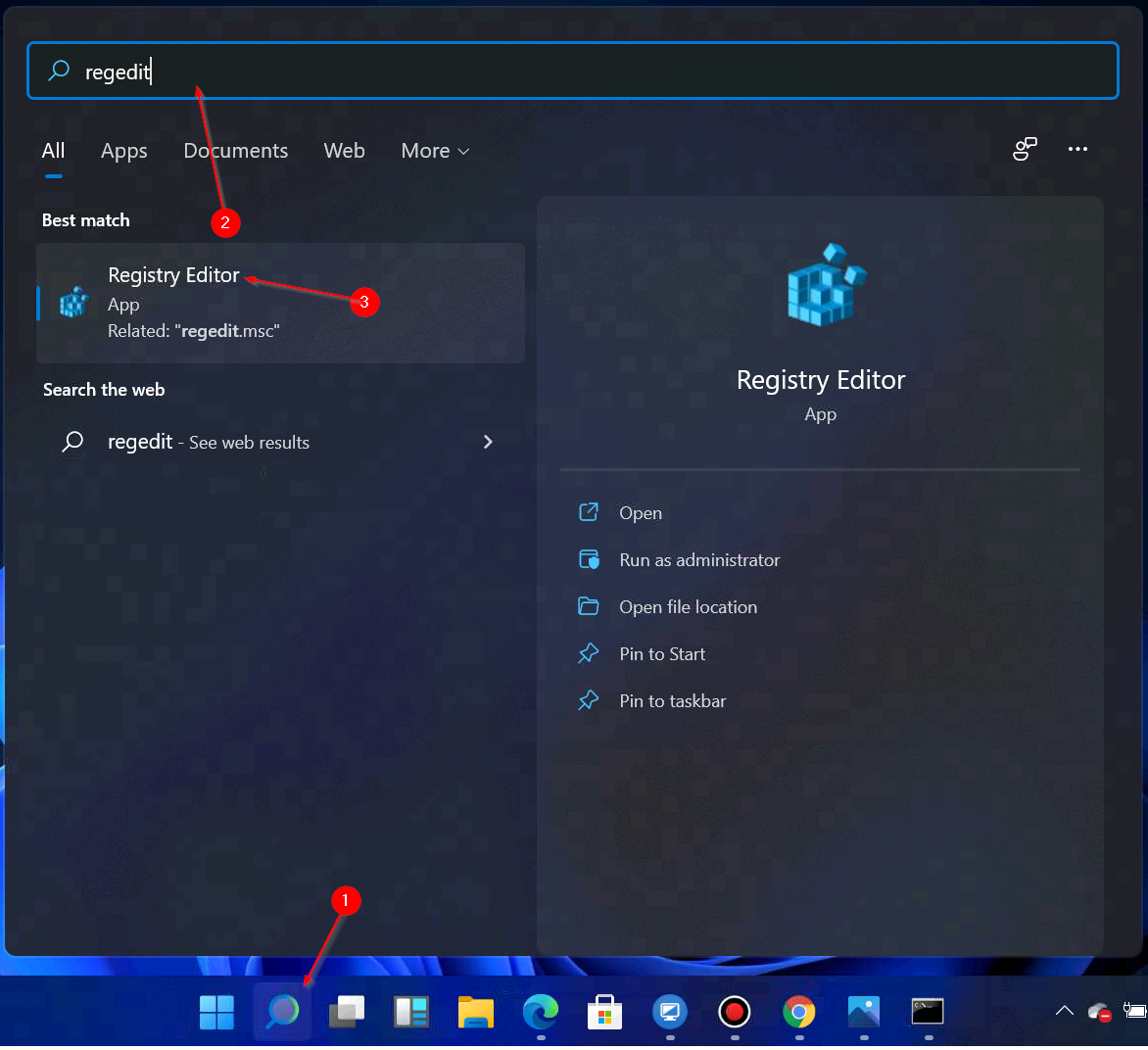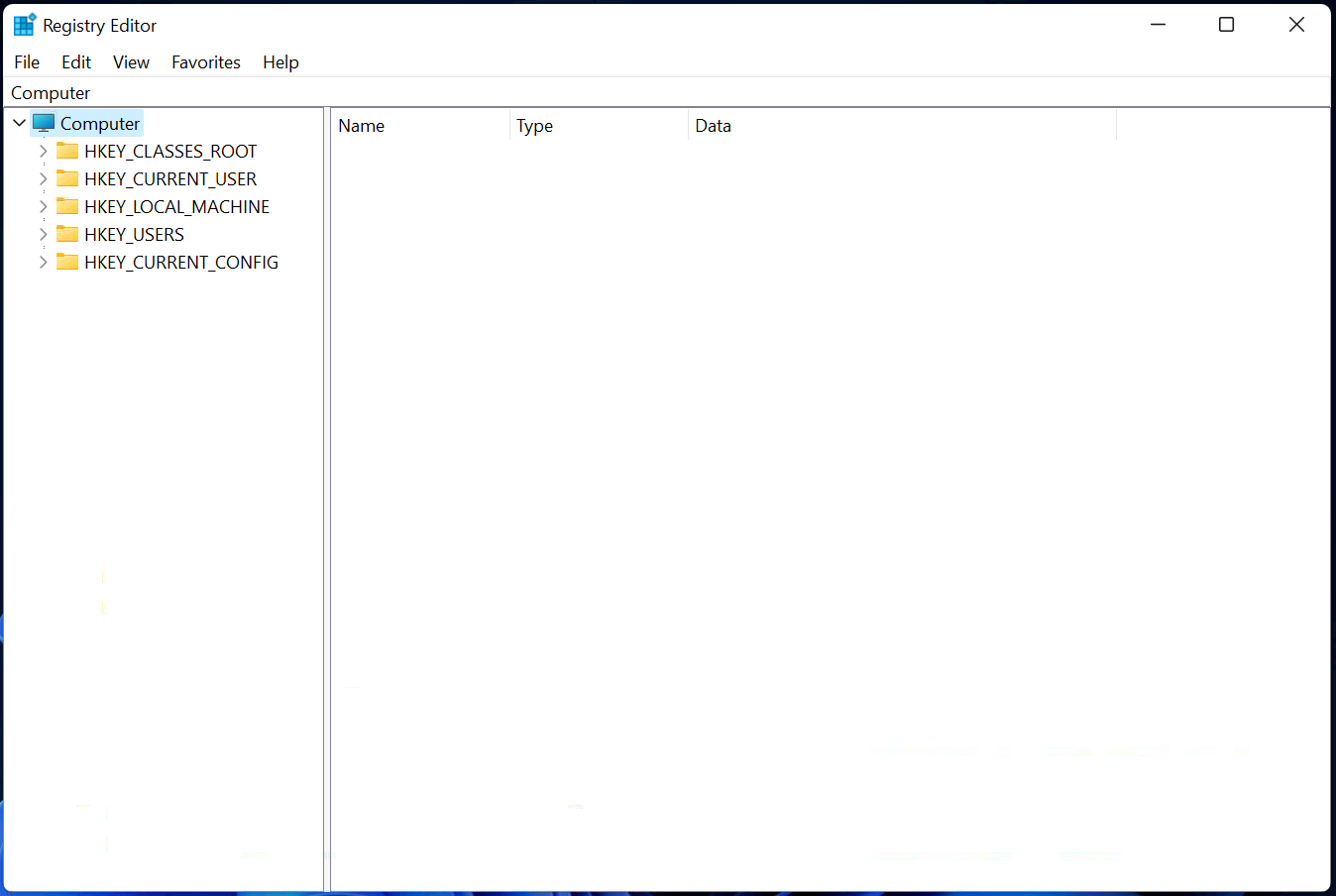 Step 2. In the Registry Editor window that opens, navigate or browse for the following key from the left side pane:-
HKEY_CURRENT_USER\Software\Microsoft\Windows\CurrentVersion\Explorer\Advanced
Step 3. On the Advanced key, perform a right-click, select New, and then DWORD (32-bit) Value. Name it as TaskbarSi.
Step 4. Now, on the right side of the Advanced key, double-click on TaskbarSi to edit its Value data.
In the Value data field, you can use the following number:-
0 – Small taskbar size
1 – Medium or default taskbar size
2 – Large taskbar size
Step 5. Change the Value data from 0 to 2 to increase the size of the Windows 11 Taskbar.
Step 6. Click OK.
Step 7. Log out or restart your PC.
Now, your Windows 11 Taskbar size will increase comparing to the default one.
If you want to change the Taskbar size to its default value, steer for the following registry key in the Registry Editor window:-
HKEY_CURRENT_USER\Software\Microsoft\Windows\CurrentVersion\Explorer\Advanced
On the right side of Advanced, look for the DWORD entry TaskbarSi. Double-click on it and set its Value data to 1. Now, Windows 11 Taskbar size will return to its previous size.
That's all!
Also Read: How to Enable or Disable Widgets icon on Windows 11 Taskbar?