Looking for a stylish clock widget for your Windows 11/10 system? ClocX could be the perfect solution. Available for Windows XP to 11, this free software lets you add an analog clock widget to your desktop. Right-clicking the clock gives you quick access to useful features, such as "always on top" and "unmovable," as well as a calendar. Give your desktop a sophisticated touch with ClocX.
Also Read: Fliqlo screen saver turns Windows 11/10 PC into a Flip Clock
ClocX for Windows 11/10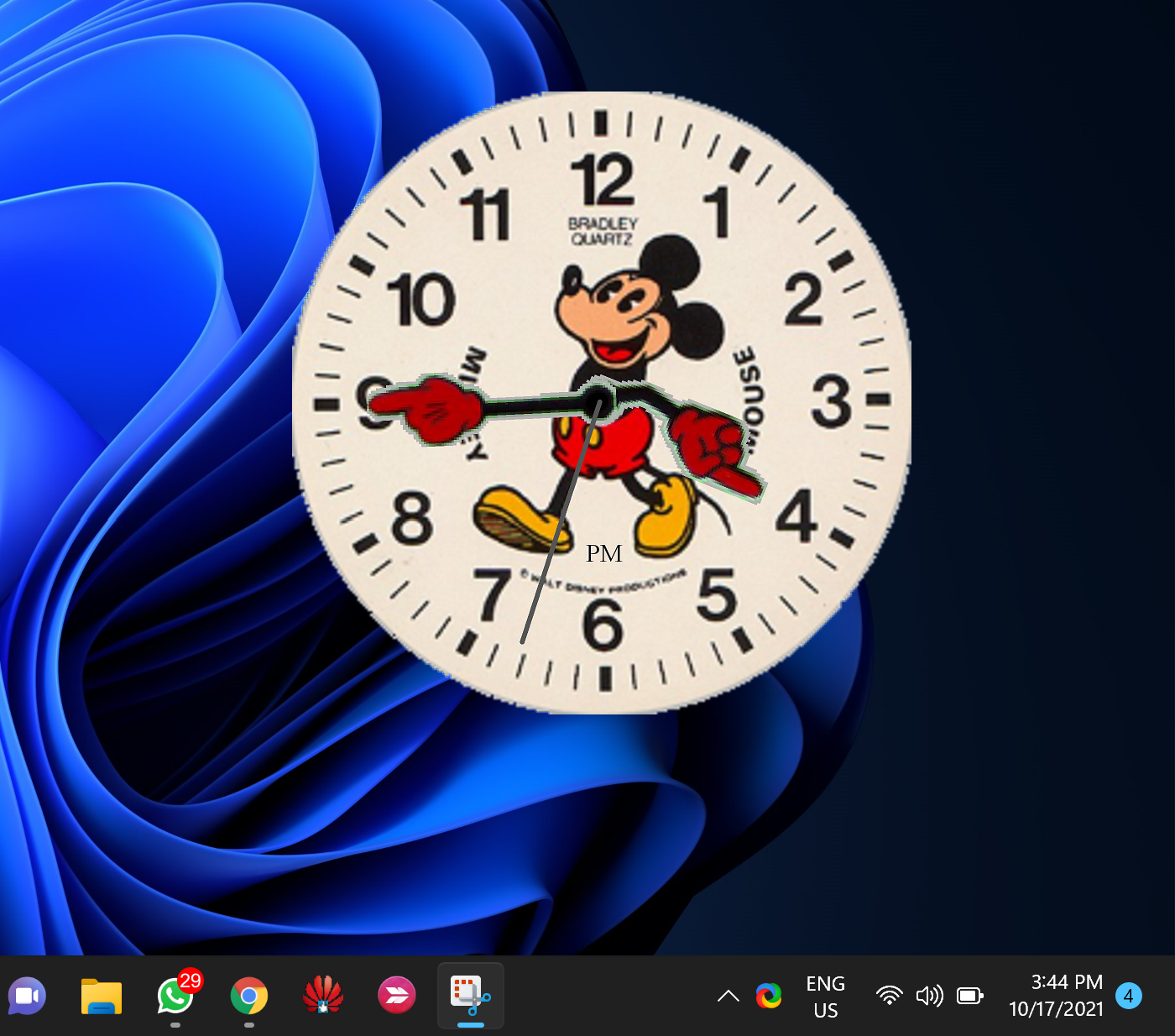 To add a beautiful clock widget to your Windows 11/10 desktop, ClocX can be a perfect choice. This clock widget software is free and compatible with Windows 11 / 10 / 8 / 7 / Vista / XP. ClocX allows you to add an analog clock widget on top of your desktop, and it also comes with several inbuilt themes that you can easily choose and apply. To access some handy options, including always on top, unmovable, calendar, etc., just right-click on the clock widget on the desktop.
ClocX also allows you to add and set multiple alarms as per your needs. To do so, right-click on the widget and select the Alarms option. From the "Alarm" dialog window, click on the "New" button to set the alarm with its name, reoccurrence, time, etc. You can also choose actions when the alarm hits the time, such as playing a sound/video, executing an application, or shutting down the PC. In addition, you can access the Calendar from this widget by right-clicking on the clock and selecting the "Calendar" option.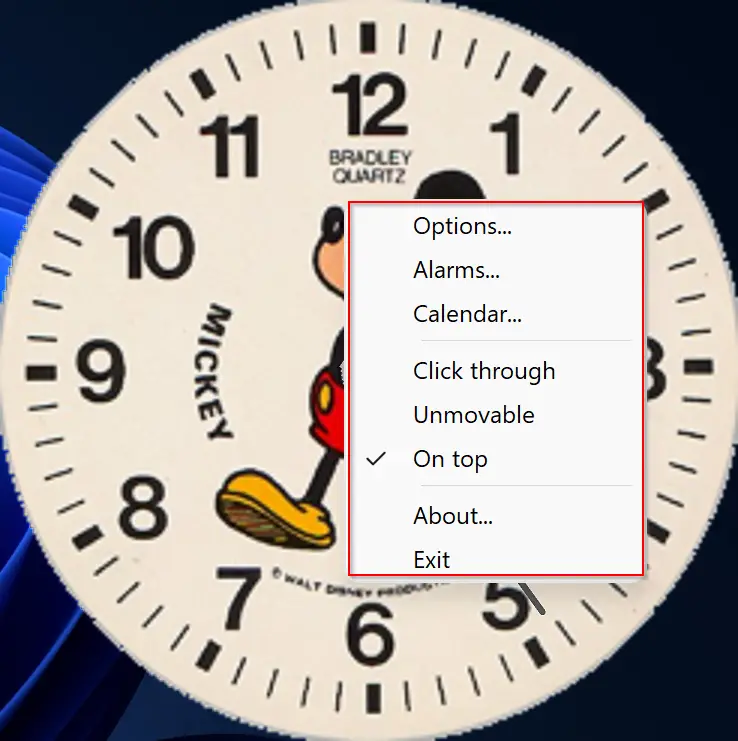 In addition to these features, ClocX allows you to personalize several widget settings according to your preferences. You can modify the transparency, mouse-over transparency, style, language, time zones, priority, allow multiple instances, and many more options to make the clock widget more suitable for your desktop.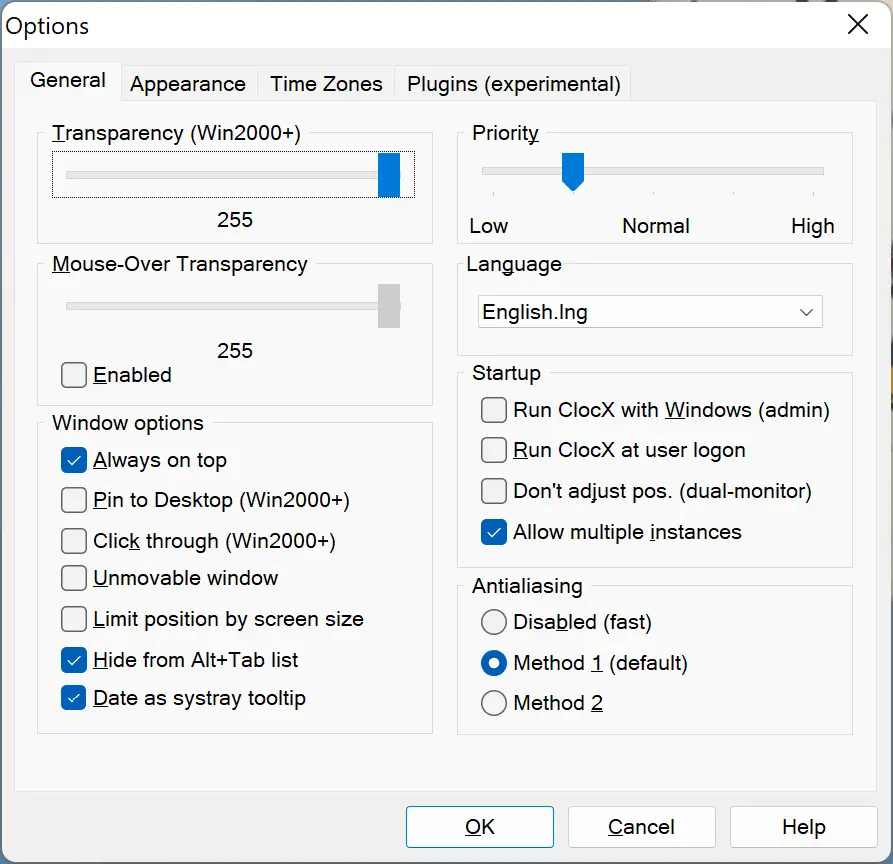 The most advantageous feature of the ClocX widget is its ability to run multiple instances, allowing you to display several clocks as widgets on your desktop. Each clock operates independently, giving you the freedom to use a different theme for each one to enhance your desktop's aesthetics.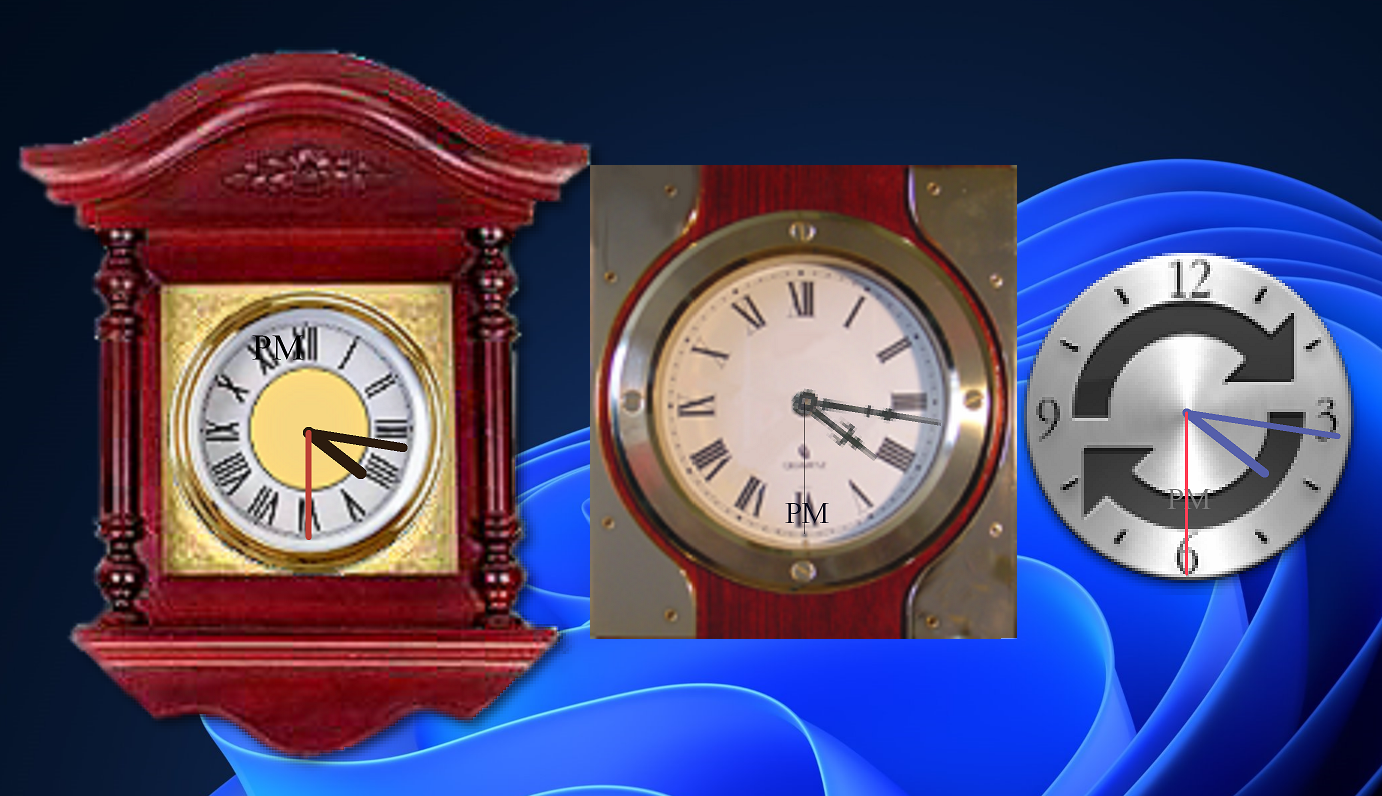 Download ClocX
You can download the freeware version of ClocX from its official website.
If you need, you can try some more free clock widgets.