There are many high-quality screensavers included with the Windows operating system. However, Microsoft has not shown any interest in this since the launch of Windows 7. The existing screen savers that came with Windows 7 are still included in Windows 11/10. If you are still using screensavers to protect your PC, there's good news for you.
Fliqlo for Windows 11 and 10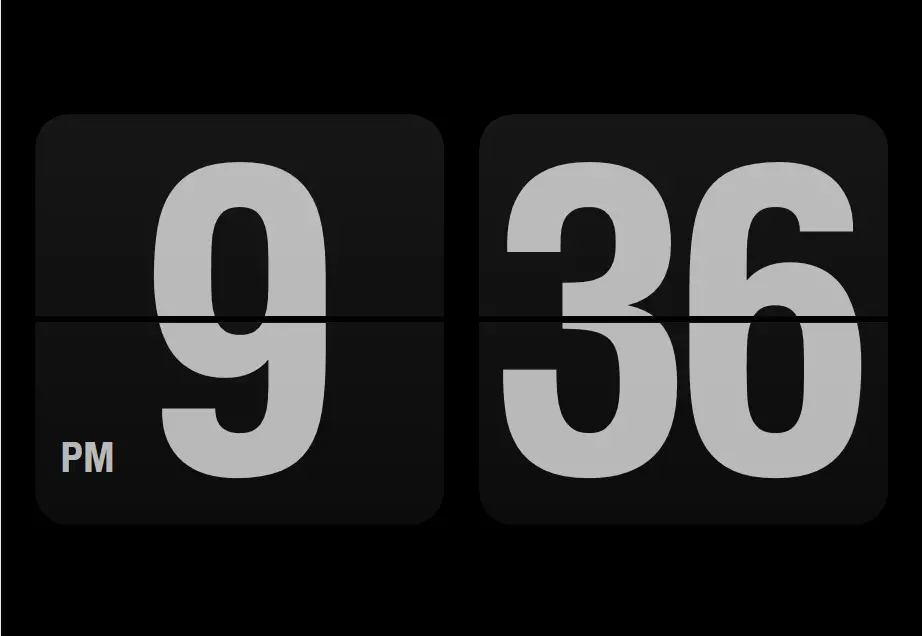 The Fliqlo screensaver allows you to make your PC's screen appear like a flip clock. On a black background, large white numerals display the time with a flip animation. Therefore, you can read the time even if you are far away.
It is compatible with Windows 11, Windows 10, and Windows 8.1. You can also download the Fliqlo theme for Mac. It lets you enlarge or reduce the clock size or switch between landscape or portrait screen orientation. You can control the brightness inside the screensaver. Even it enables to show or hide the background. You can open its settings by right-clicking on the .scr file and selecting the Configure option.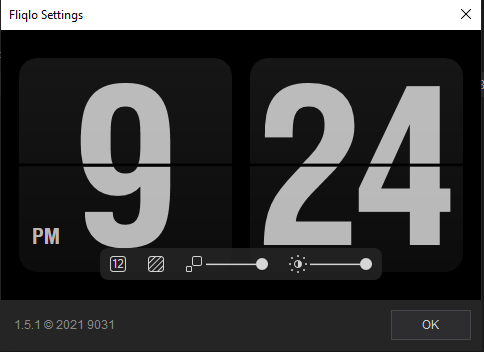 How to Install Fliqlo Screensaver?
Installing the screen saver is a pretty simple job on a Windows PC. Download the zip file from the developer's page and then extract its contents into a folder. Now, right-click on the Fliqlo.scr file and select Show more options (This is an additional step on Windows 11, for older Windows versions, you can skip it).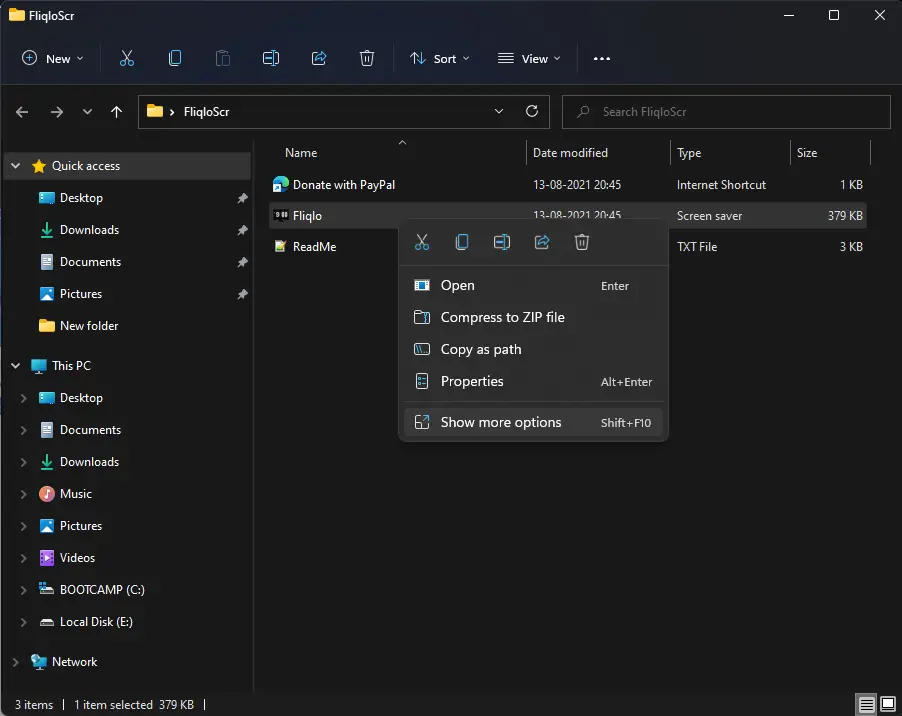 Now, click on the Install button. That's it. Now, the screensaver is part of your operating system.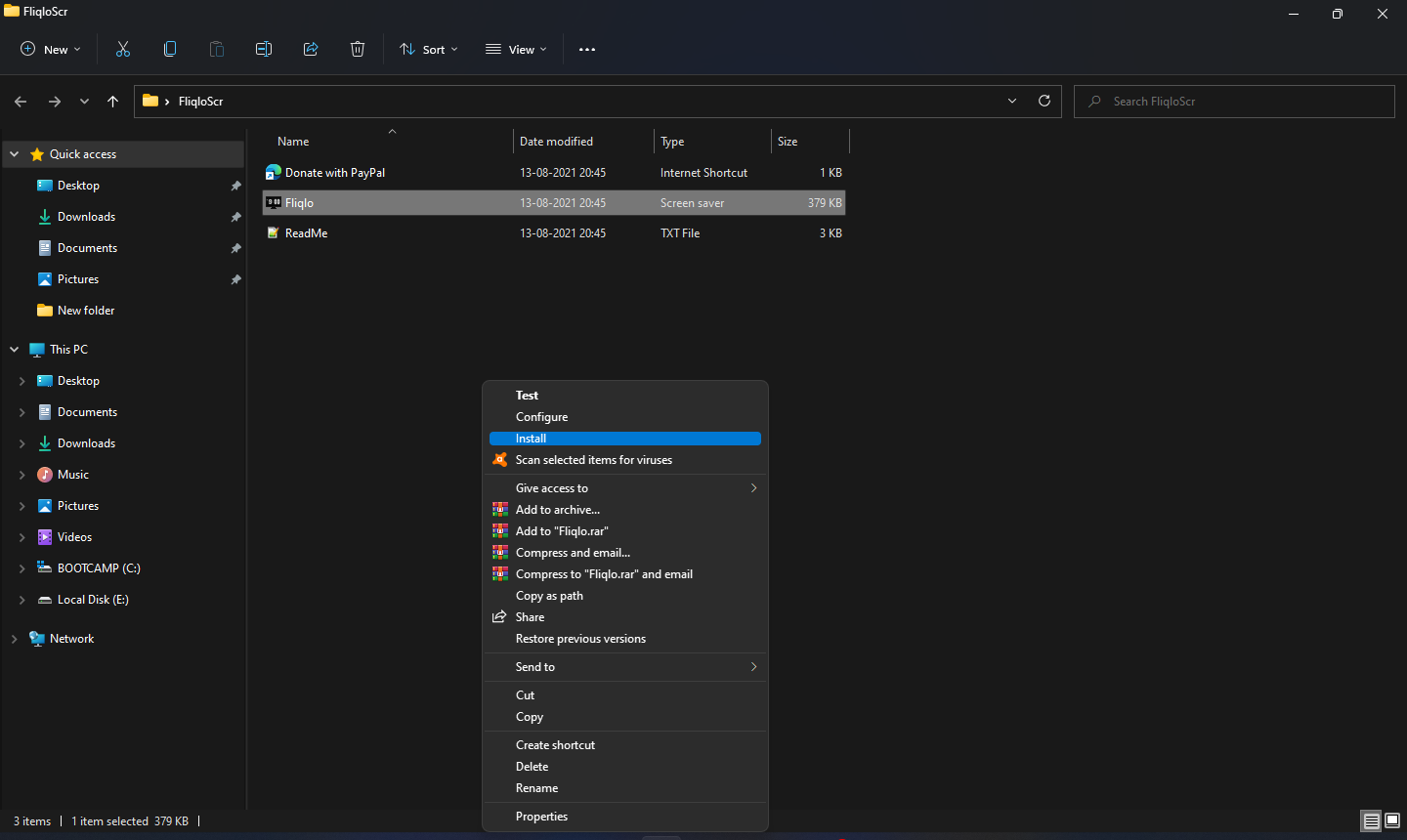 How to Use Fliqlo Screensaver on Windows 11/10?
Once you have installed the Fliqlo screensaver on your computer, you can activate and use it like any other screen saver. To do that, click on the Start button or press the Windows key from the keyboard and type change screen saver. In the available results, click on the Change Screen Saver to open the Screen Saver Settings window.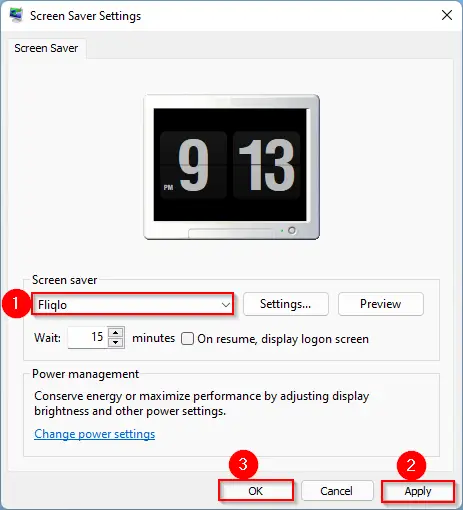 Under the Screen saver section, select the Fliqlo from the drop-down menu and then click Apply/OK.
Download Fliqlo
You can download the Fliqlo from its official website.
Also Read: