Every computer has a name that is used to identify it on a network. You may have renamed your PC name when setting up, or you might be using the default name. Several ways are available to find out the PC name on Windows 11. We will guide you with the most straightforward ways through which you can quickly see your computer name.
How to Find a Computer Name on Windows 11 using the Setting app?
While using the Settings app, you can view your computer name in two places.
To do that, first open Windows Settings by pressing Windows + I keyboard shortcut. When Windows Settings opens, select the System category on the left sidebar, and then you can view your computer name on the right sidebar on the top.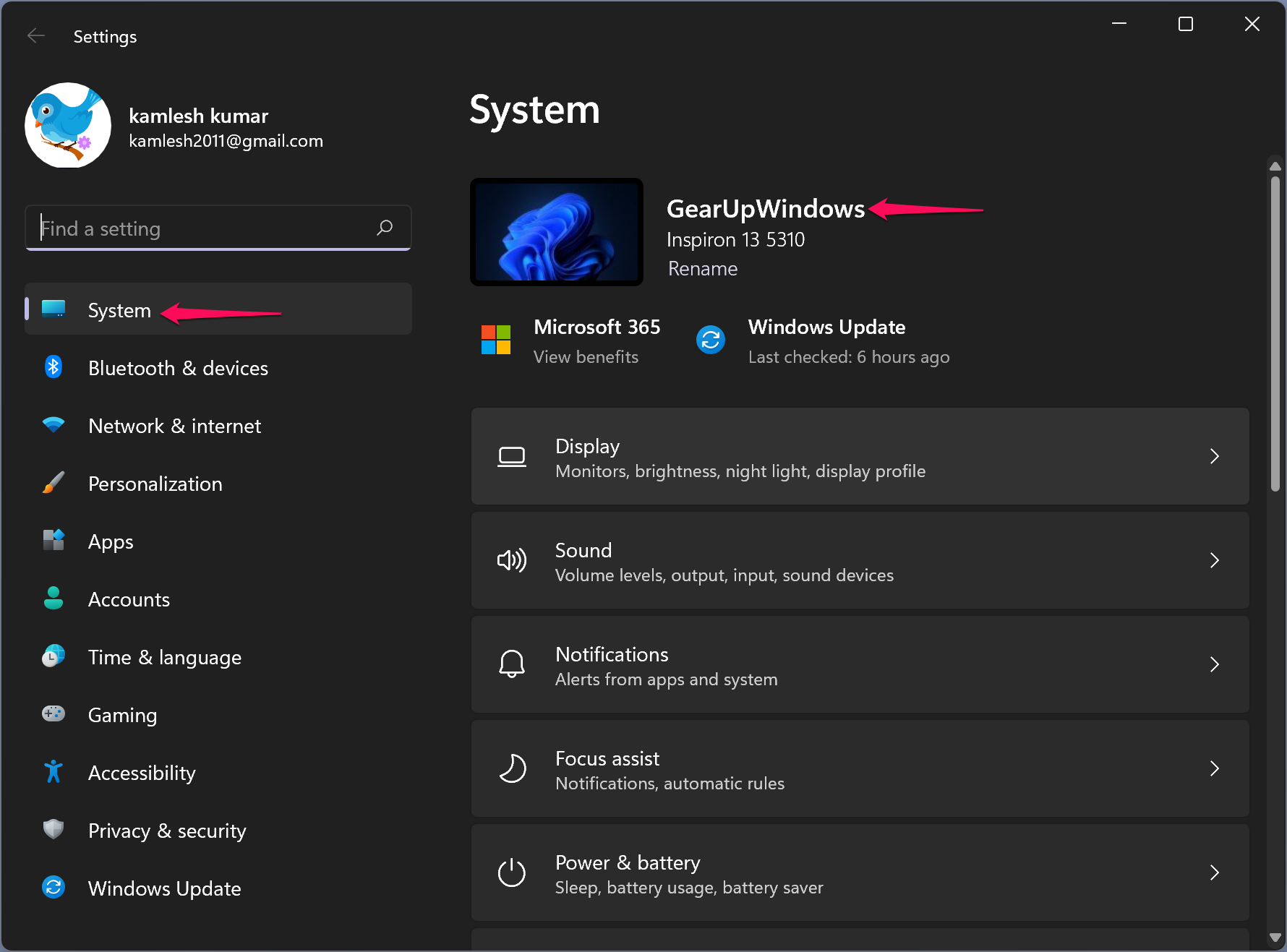 While you are on the System page, scroll down to the end to see the about tab.
Then click the About to view your computer name.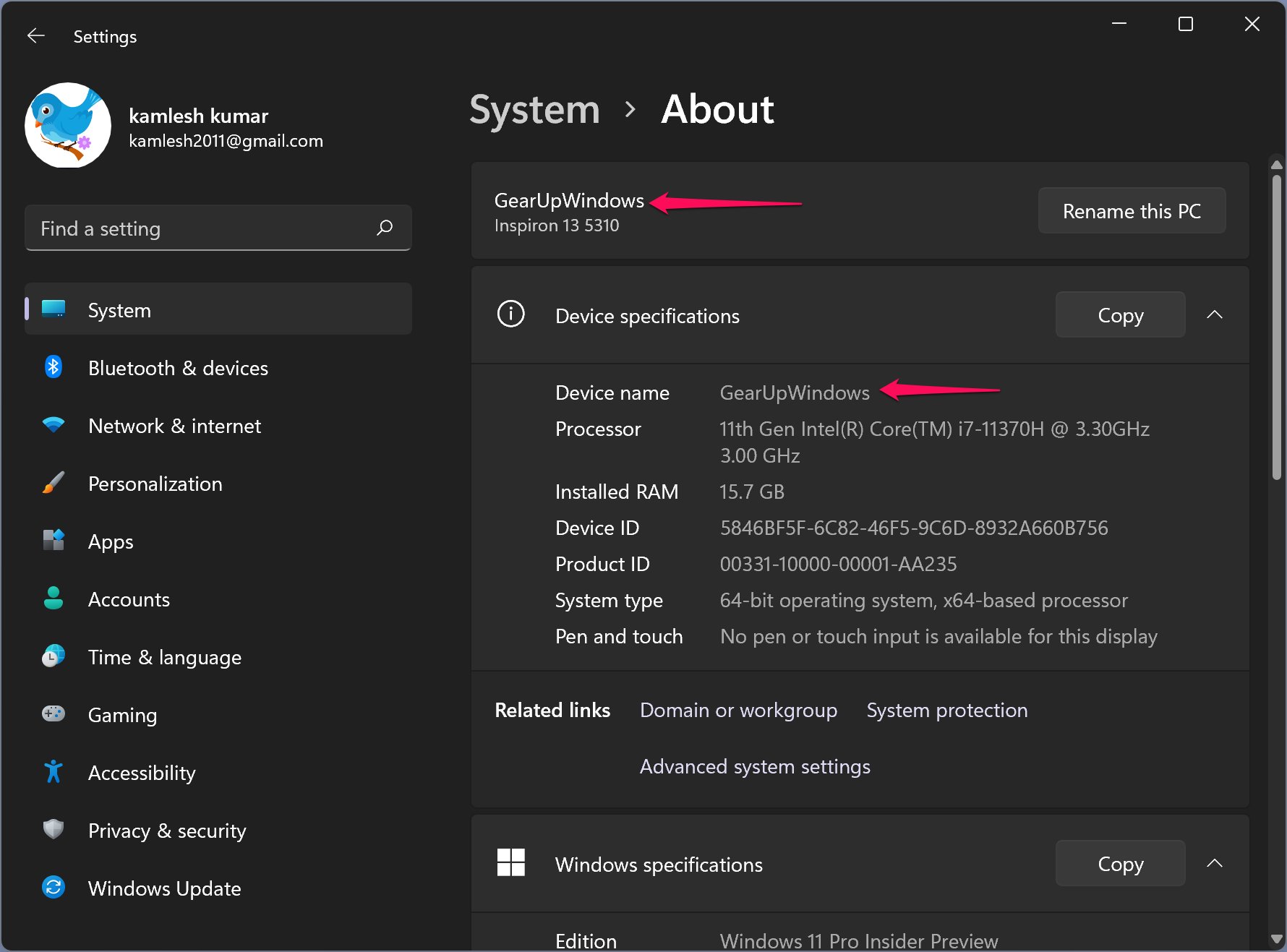 How to See Computer Name on Windows 11 via System Properties?
Using this method, you can find your computer's name from the Control Panel. However, navigating through the Control Panel, you need to go through more steps. So that you can use shortcut command sysdm.cpl.
Press Windows + R keys from the keyboard to open the Run dialog box. In the Run box, type the following and then hit Enter from the keyboard:-
sysdm.cpl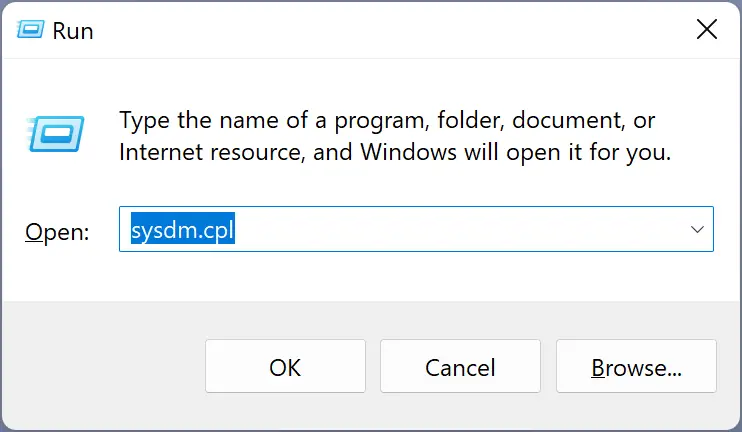 When done, the above command will directly open the System Properties window. Navigate to the 'Computer Name' tab. You can see your computer name next to the Full computer name option.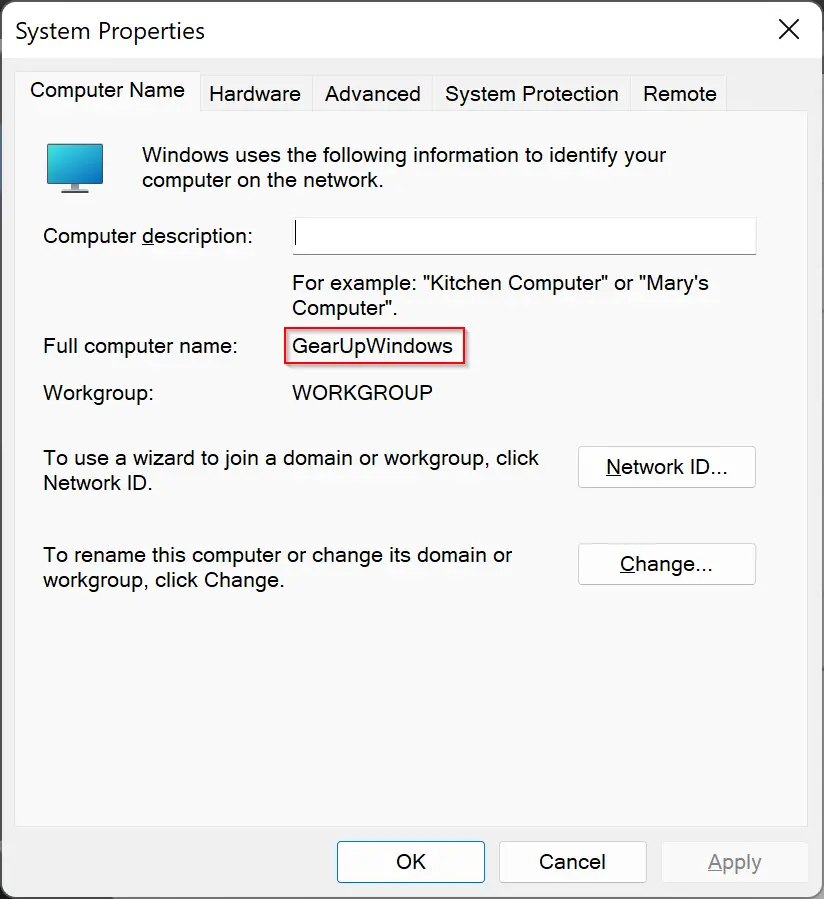 How to Find Computer Name on Windows 11 through Command Prompt or Windows PowerShell?
Luckily, a similar command works for both Command Prompt and Windows Powershell to find computer names. Open Command Prompt or Windows PowerShell. Then type the following and hit Enter from the keyboard:-
hostname