Windows 11 allows you to customize many settings to change the desktop's appearance and other elements to make the experience a little more personal. You can personalize the accent color for window title bars, window borders, the Start Menu, and Taskbar. Even you can choose a dark or light theme, change Transparency Effects, etc.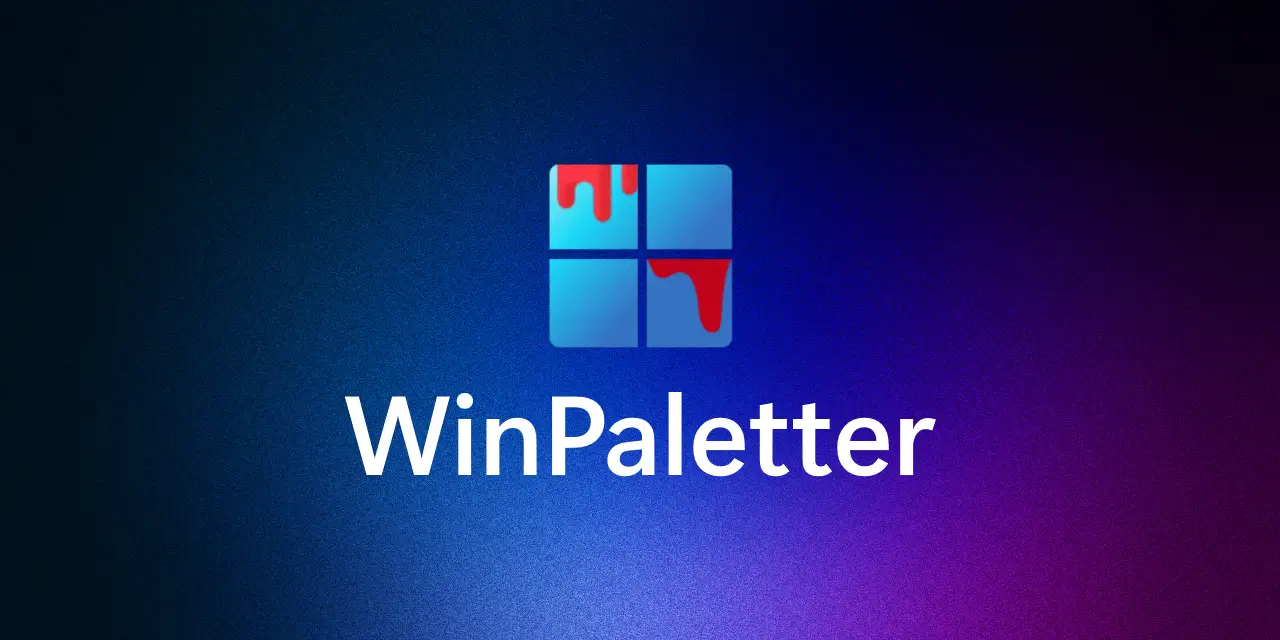 WinPaletter for Windows 11 and 10
If you don't want to go through the several settings or edit the Windows registry to customize colors on your Windows 11 or 10 PC, you can use the freeware tool WinPaletter. The WinPaletter lets you alter several settings with ease. Using this software, you can colorize Windows 11 Accents without restrictions.
How to Use WinPaletter in Windows 11 or 10 to Colorize Accents?
Although the built-in Settings app of Windows 11 and 10 allows you to choose the desired color for UI elements, sometimes it may not be charming if you don't find a color or settings for your choice. Using WinPaletter, you can explore more options outside Windows and try them to give Windows a personalized touch.
This freeware lets you perform the following:-
Change the UI Color.
Switch between light and dark mode.
Enable or Disable Transparency.
Tweak the look of the Win32 UI elements.
To use WinPaletter, download it from GitHub and launch it on your PC. You will find all the options on the left sidebar and a preview of the option on the right side.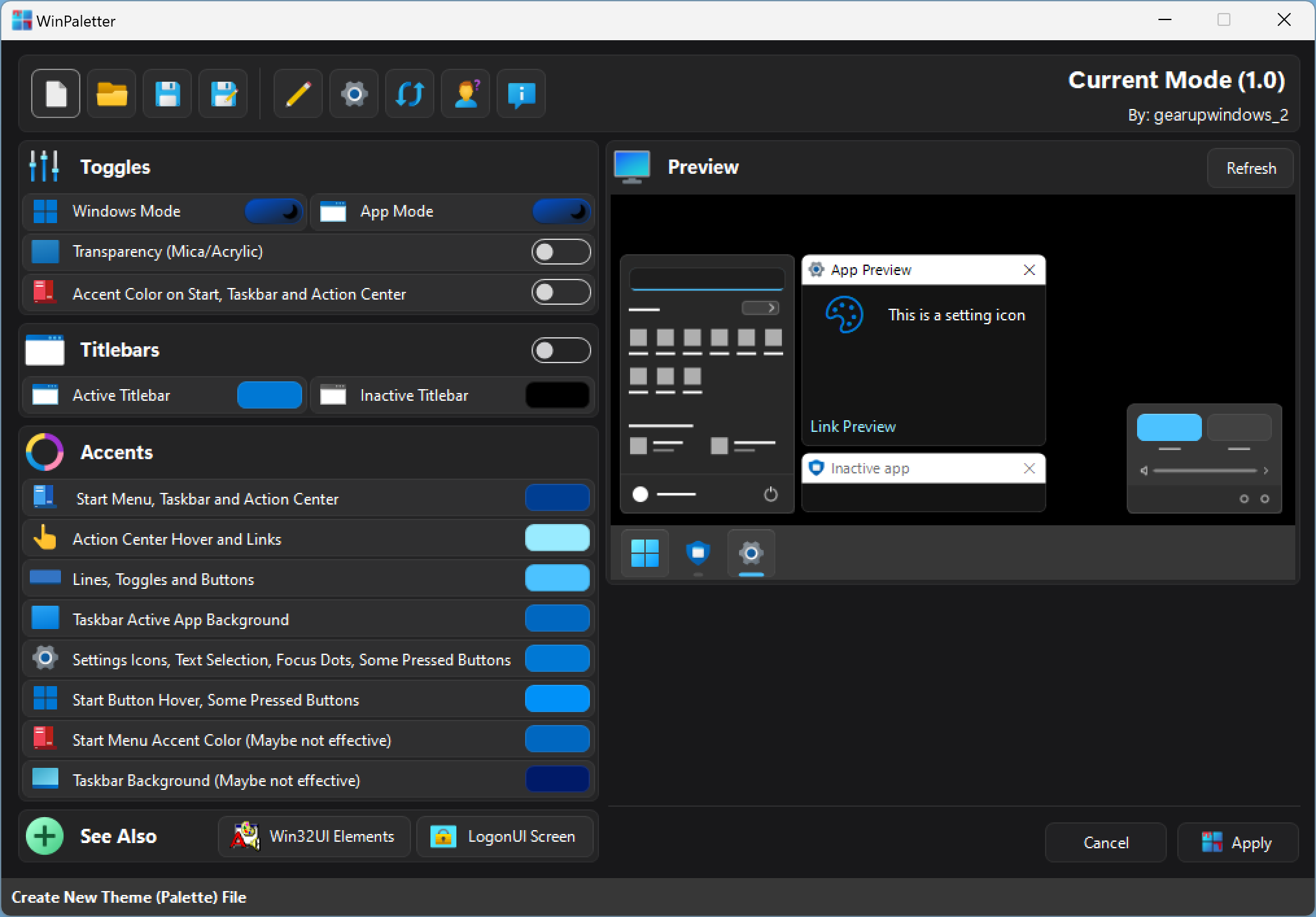 Most tweaks allow you to select a color for specific user interface elements. For instance, you can change the appearance of elements like Start Menu, Taskbar, and Action Center by specifying certain colors. The app supports several color-picking options, and these includes:-
Color grid.
Color wheel and sliders.
Pick a color palette from an image you choose.
Manual addition of Color hex codes.
Once you have selected the color of your choice, hit the Apply button to reflect changes.
In addition to the above, WinPaletter gives you some control over traditional Win32 user interface elements also. Just hit the Win32 UI Elements button on the application's main interface to check them.
Overall, this freeware program simplifies the process of changing Windows elements' colors in Windows 11 and 10.
Download WinPaletter
If you want to try it, you can download WinPaletter from GitHub.
Conclusion
In conclusion, Windows 11 offers a range of options for customizing its appearance, from changing the accent color to enabling transparency effects. However, for those who want more control and options, WinPaletter is a useful tool that can help you personalize your Windows experience even further. With WinPaletter, you can easily change the UI color, switch between light and dark modes, enable or disable transparency, and tweak the look of Win32 UI elements. The software supports various color-picking options, including a color grid, color wheel and sliders, color palette from an image, and manual addition of color hex codes. WinPaletter simplifies the process of changing Windows elements' colors in Windows 11 and 10, making it a convenient option for users who want to give their PC a more personalized touch.