Master File Locker is a free tool listed on Microsoft Store. It allows you to lock, unlock and hide your personal files, photos, videos, documents, notes, audio and video recordings in windows machines. Once you install it on your PC, you need to configure the password to protect a file with a password.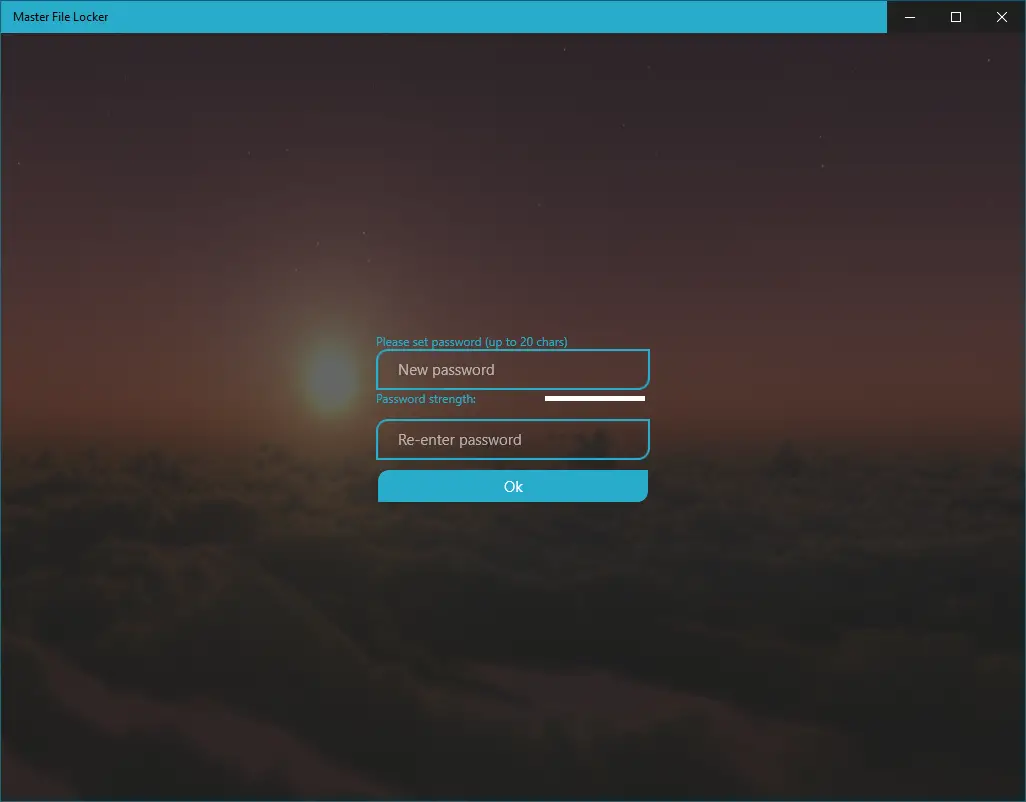 After configuring the application, when you open the application, you will see five folders in Master File Locker: Audio, Video, Photos, Documents, and Other. You can drag any document to these folders to lock them. Once you lock any file, it will be hidden by default, and you can not access them without a Master File Locker password.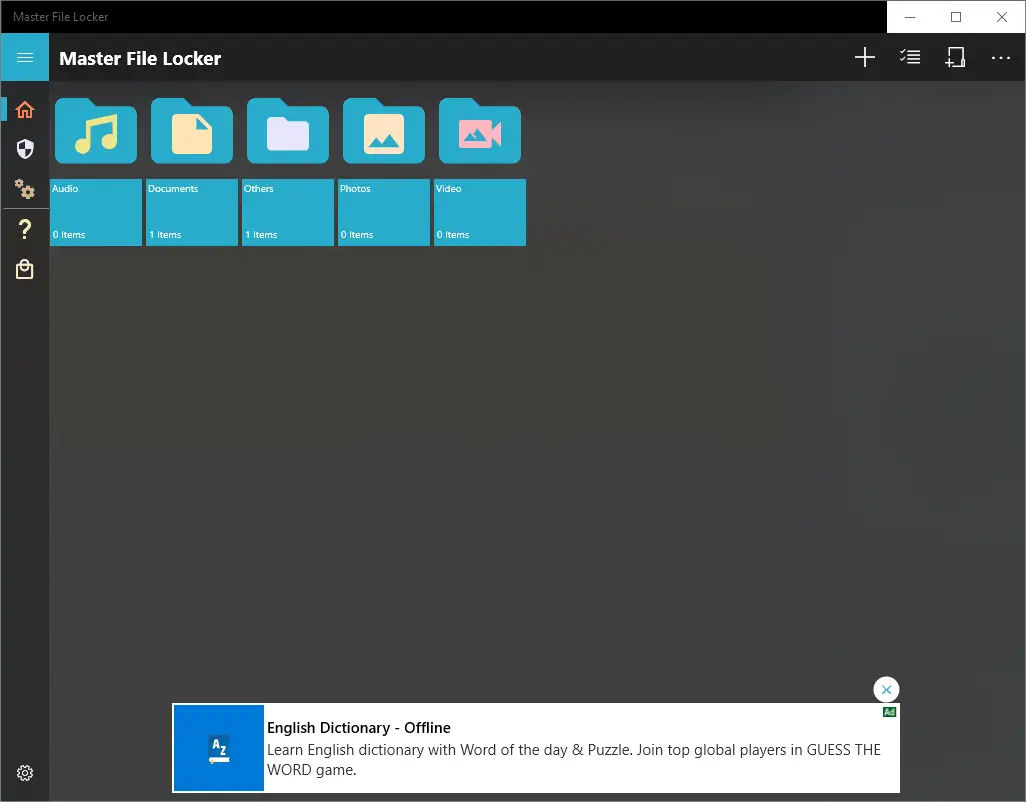 This free application allows you to move, delete, copy folders and files, and even create a new folder in Master File Locker. You can easily share files from the system folder to Master File Locker. Changing the password is allowed using this free tool and creating a backup of your password in an email. However, if you have not forgotten the password and don't keep a backup of the password, you will lose your whole data, which you have kept under Master File Locker. There is no password recovery procedure available in this freeware app.
Download Master File Locker
There is nothing more to discuss in the free version of Master File Locker. The software will keep showing advertisements at the bottom screen in the free version, which you can ignore easily. One can download this free utility from here.
You might want to see some more free folder locker tools, for instance, Free Hide Folder, Anvi Free Folder Locker, SecretFolder, HiddenDIR, and Lock-A-Folder.