In Windows 10/11, it is possible to turn off the laptop or computer monitor screen using a batch file. For Desktop users, even there is a dedicated button on the monitor to turn it off. But it is difficult to turn off the monitor screen on the laptop as there is no button available in it to switch off only the monitor.
If you are using a Windows laptop, there is no provision to turn off the laptop screen manually; however, you can configure the Windows Power Plans to turn off the display after a specific time. But what will you do if you want to turn off the display on your laptop screen right away without locking the laptop or putting it into Sleep mode?
Turn off Windows Laptop Screen on Windows 10/11
ScreenOff is a freeware app, and it is hardly 13KB in size that lets you turn off your Windows laptop monitor screen in a single click without putting it to Sleep. It is a portable file, and there is no installation required. Download and run this utility to turn off the monitor screen. For easy access, you can drag it to Windows Taskbar. By clicking on its icon on the Taskbar, you can turn off the monitor.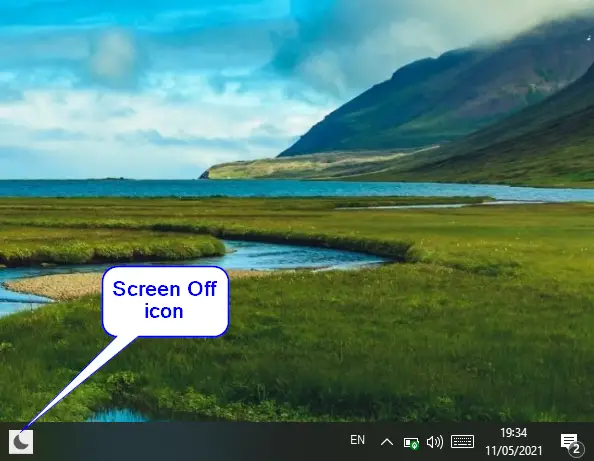 To wake your computer or laptop, move the mouse cursor or press any key from the keyboard, that's all!
You can even create your own shortcut key to turn off this tool. To do this, first, move your executable file to any other location or to the "Program Files" folder.
Right-click ScreenOff executable file and select the "Create shortcut" option.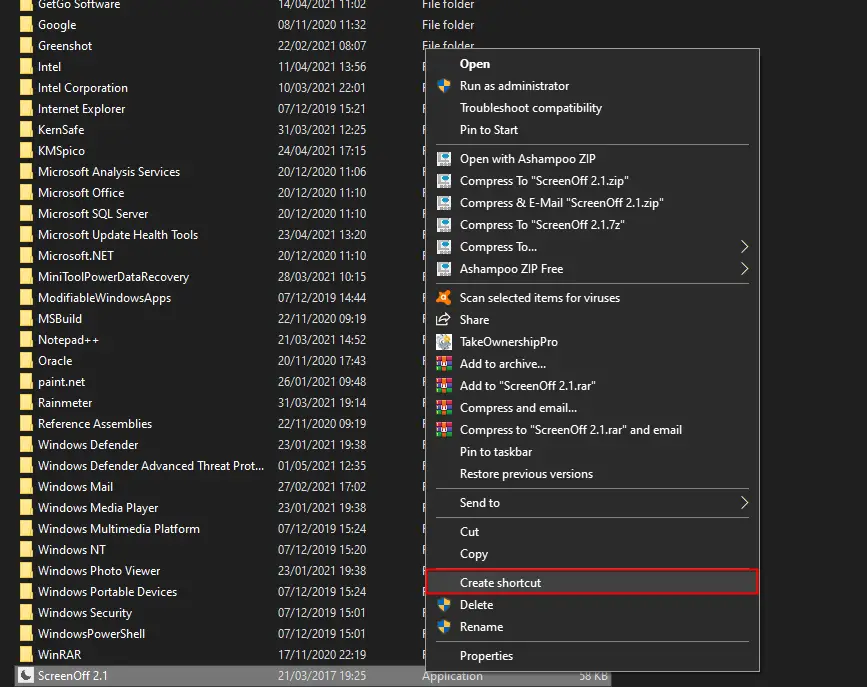 Click Yes when prompted.
The above action will create a shortcut file of the ScreenOff on the Desktop.
Now, right-click on the ScreenOff shortcut on the Desktop and select the "Properties" option.
In the Properties dialog box that opens, click or tap the "Shortcut" tab. Click/tap in the "Shortcut key" box. Press any key from the keyboard (A to Z). For example, we have pressed the "E" key from the keyboard, and my shortcut is "Ctrl + Alt + E," which means "Ctrl + Alt" will be added automatically by Windows.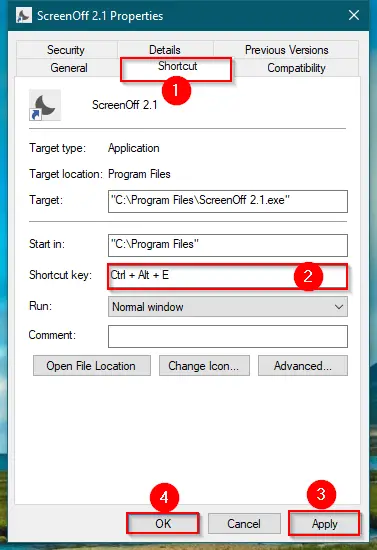 Finally, click the Apply and then OK button.
To turn off the laptop or keyboard monitor, press the shortcut key combination you have created in the above example. To wake up the monitor, move the mouse cursor or tap any key.
Download ScreenOff
You can download the Screen Off freeware tool from here.
That's all!!!