Those users who are using the Microsoft Office program know the importance of the Excel Worksheet. Excel lets you organize data and perform financial analysis. Generally, it is used for data entry and financial calculations by small and large companies. If you work in an organization PC, you should know the importance of Excel. With its built-in functions, you can easily do accounting. For example, SUMPRODUCT multiplies the number of cells or arrays and returns a sum of products.
I will not explain how it works here; instead, I will show you how to restore the Microsoft Excel Worksheet option from the desktop right-click context menu.
In order to create a new Excel Worksheet, we right-click on Desktop and select New and then Microsoft Excel Worksheet. We can then process the new Excel Worksheet.
The Microsoft Excel Worksheet option is not available when users right-click on a free area on the Windows 10 Desktop or in a folder and select New. If you are reading this post, you are probably also experiencing the same issue on your computer or laptop.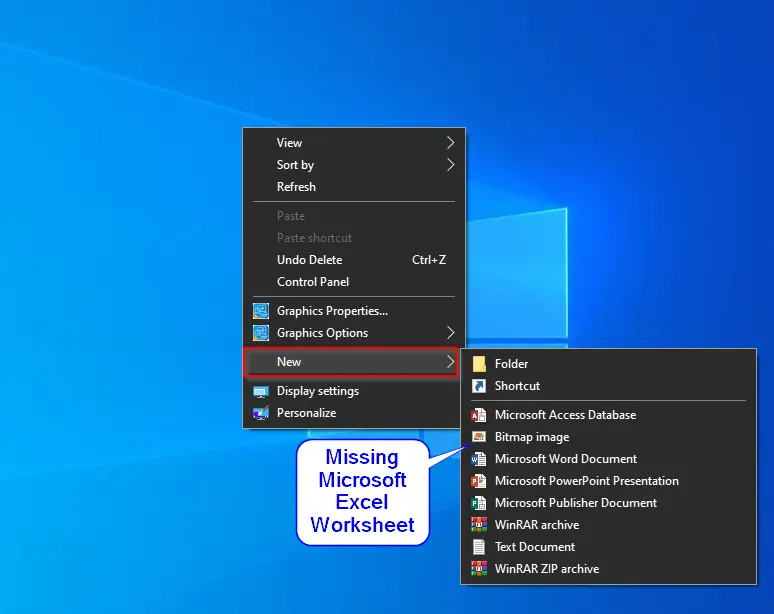 Any reason can cause this issue; third-party software may have messed up the registry keys, causing this problem. Registry hacks can be used to resolve this problem.
You can fix the missing Excel option in the right-click context menu with the help of this gearupwindows article.
Fix: Microsoft Excel Option is Missing from the Right-Click Context Menu
This procedure involves a registry hack; hence, we recommend taking full back of Windows Registry and creating a system restore point. Furthermore, one should note that this procedure will work for MS Office 2007 and later versions.
Step 1. Press Windows logo + R keys simultaneously to open the Run command box.
Step 2. Type regedit in the Run box and hit Enter or press OK to open the Registry Editor.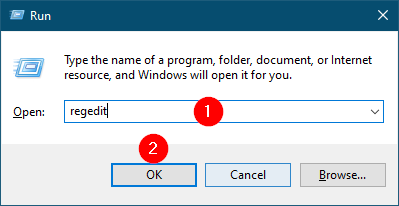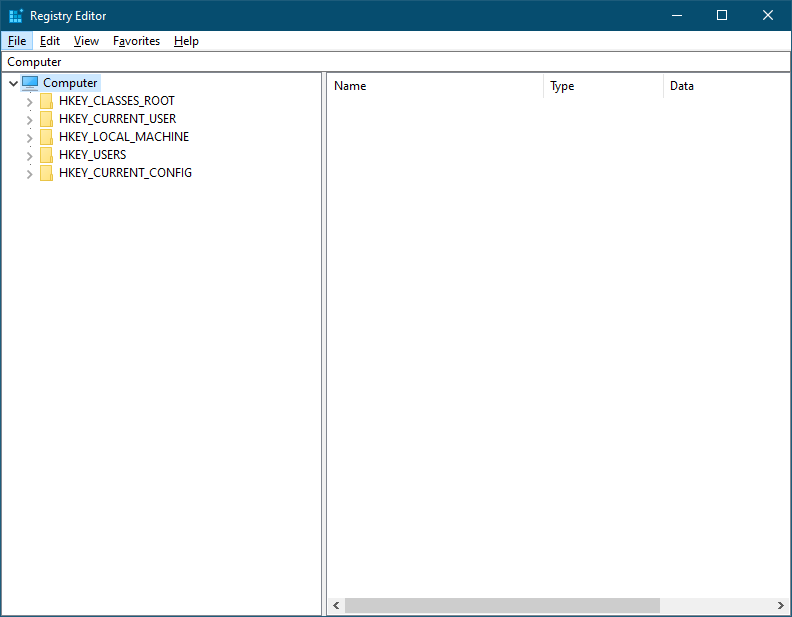 Step 3. Navigate to the following path in the Registry Editor:-
HKEY_CLASSES_ROOT\.xlsx\Excel.Sheet.12\ShellNew
Step 4. On the right side pane of the ShellNew key, double-click on the FileName string to change its Value data.
Note: If you don't see the FileName string on the opposite side of the ShellNew key, then right-click on the ShellNew, select New, and then the String Value option.
Step 5. Replace the default Value data with the following:-
excel12.xlsx
Note: You can also use an absolute path, in place of excel12.xlsx, like:-
C:\Program Files (x86)\Microsoft Office\Root\VFS\Windows\ShellNew\excel12.xlsx
Step 6. Click OK.
Step 7. Close the Registry Editor.
Once you complete the above steps, right-click on the free space of the Windows 10 Desktop and navigate to New > Microsoft Excel Worksheet; you will see the option in the right-click context menu. You can now open Excel Worksheet by right-clicking on the Desktop or in any Folder.
That's all!!!