Nero is a well-known tool that needs no introduction. Although it has a wide range of features, it is not free to use. However, in this post, we have listed a free CD/DVD Burner alternative that is compatible with various versions of Windows, including XP, Vista, 7, 8, 8.1, 10, and Windows 11. So, if you are looking for a free CD/DVD Burner, this post will provide you with some great options.
Alternatives to Nero
The following apps are available for free for personal use:-
One of the best burning alternatives to Nero is Ashampoo Burning Studio. It provides a lot of features in its free version.
Ashampoo Burning Studio's free version is a versatile tool that allows you to burn and backup data, create audio discs, rip music discs, and burn existing videos and photos onto Blu-ray or CD/DVD. With its user-friendly interface, even beginners can achieve great results quickly. Upon running the program, you can easily access all its features from the home screen. Along with creating and updating CD/DVDs, it also supports multisession mode, creating audio CDs, MP3 or WMA discs, copying music files to discs, ripping audio CDs, and creating video DVDs from folders, as well as Blu-ray disc burning.
You can download the free full version of Ashampoo Burning Studio from here.
Infra Recorder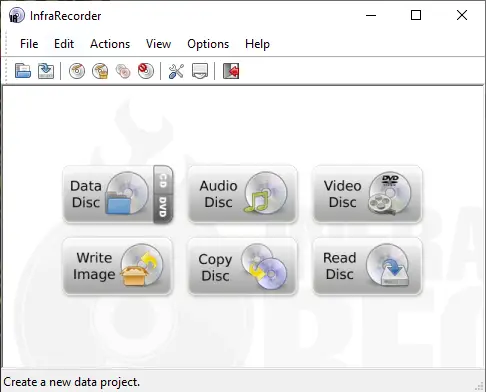 CDBurnerXP
FinalBurner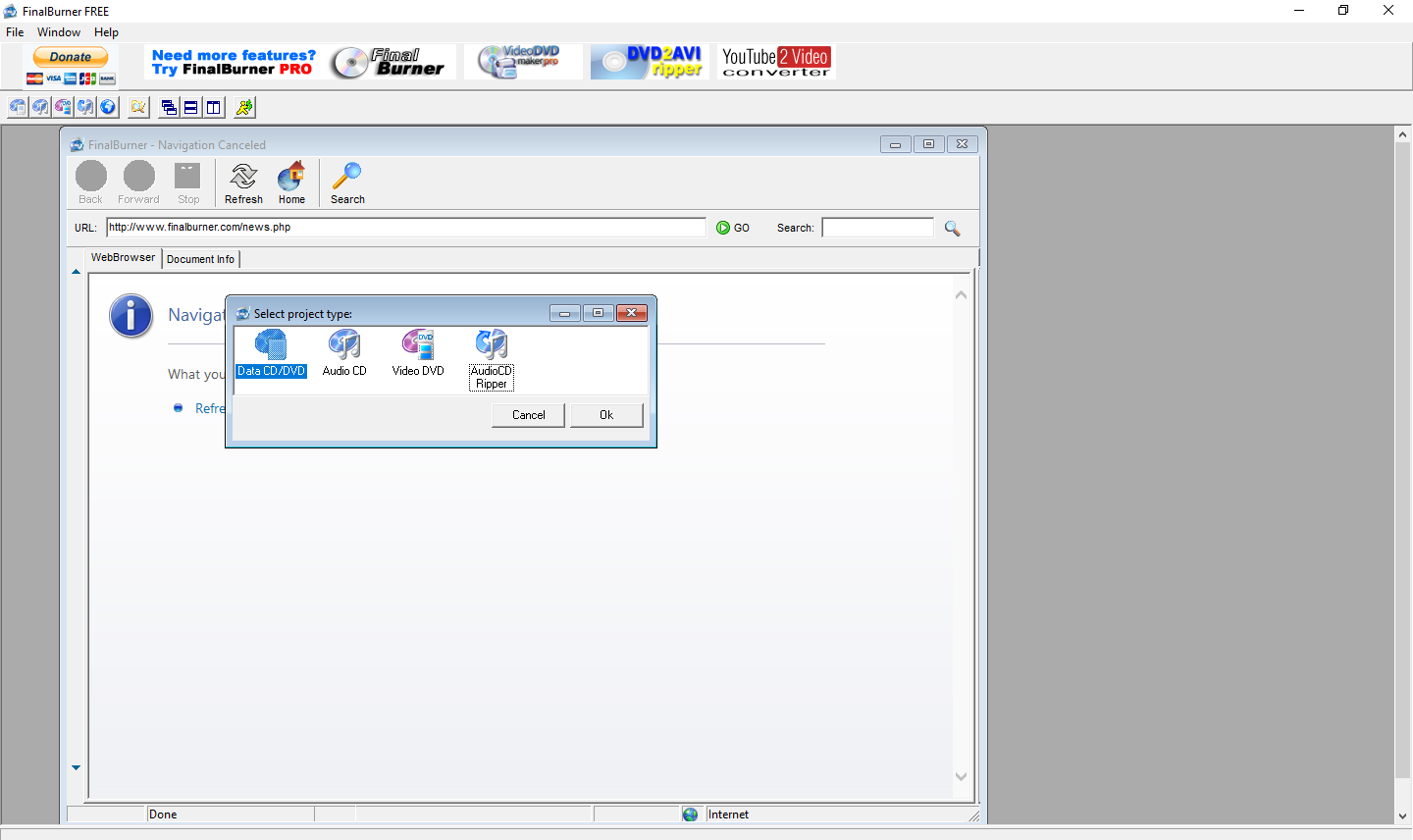 This is a free alternative to Nero, with a simple user interface and easy-to-use features. Users can burn data on CDs and DVDs (CD/DVD + R/RW, DVD+R/RW, DVD-R/RW, DVD DL, HD-DVD, Blu-Ray, etc. ), as well as design auto-run menus.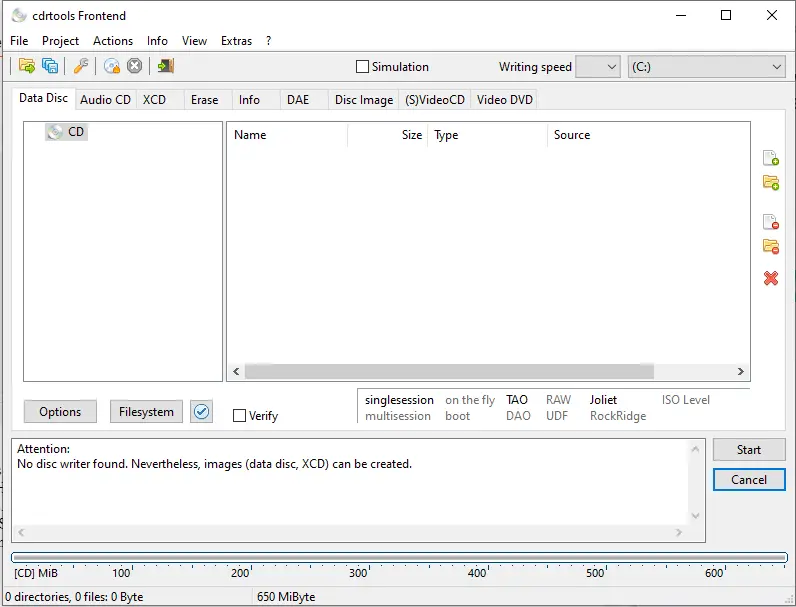 The CDrtfe burning program can burn data discs (CDs and DVDs), audio CDs, XCDs, (S) VCDs, and DVD-Video discs. It is compatible with Windows 9x, ME, 2k, XP, Vista, 7, 8, 8.1, 10, and Windows 11.
You can download this free burning software from here.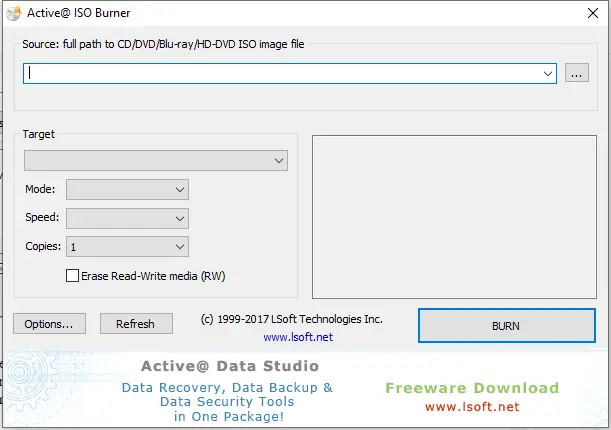 Using Active@ ISO Burner, you can burn ISO images to CDs, DVDs, DVD+Rs, CD-RWs, DVD-RWs, DL DVD+RWs, HD DVDs, and Blu-ray discs for free. Using Active@ ISO Burner software, you can burn ISO images by selecting the ISO file path, selecting the target, speed, mode, and number of copies, then clicking on Burn; that's all it takes. Command line parameters can also be used to automate ISO image burning.
You can download the [email protected] Burner from here.
BurnAware Free
Freeware BurnAware Free can burn data discs, audio CDs, ISO files, bootable CDs, MP3 discs, DVD-video discs, and more. In addition to burning CDs, DVDs, or Blu-ray discs, it can also create bootable ISOs, CDs, and DVDs.
Multisession discs can be created easily and quickly with this free software. You can copy discs into ISO images and extract files and folders from ISO images.
You can download the BurnAware Free from here.
WinISO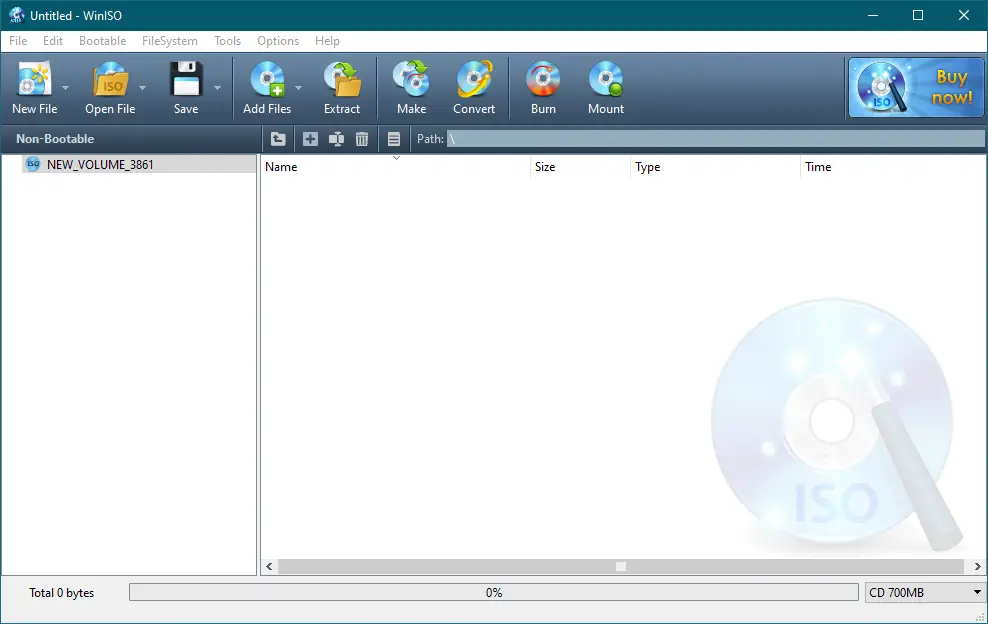 It can also make bootable CDs/DVDs/BD and burn ISO image files to CDs/DVDs/Blu-ray Discs. Another free image burner is WinISO which can open, create, extract, mount, and convert ISO files and other image file formats.
There are many types of CD/DVD/BD image files that can be processed by WinISO, including ISO and BIN. You can handle the ISO image files in any way you choose.
Some features of WinISO
ISO Editor: Open and edit ISO files.
ISO Extractor: Extract ISO files and CD/DVD/Blu-ray Disc image files.
ISO Converter: Convert image files between ISO/BIN and other formats.
ISO Burner: Burn ISO image files to CD/DVD/Blu-ray Disc and burn image files on the fly.
ISO Mount: Mount ISO image files.
Bootable ISO Maker: Make bootable CD/DVD/Blu-ray Disc images.
Backup CD/DVD/BD as image files from CD/DVD/BD Drive.
You can download the latest version of WinISO from here.
Ashampoo Burning Studio 2022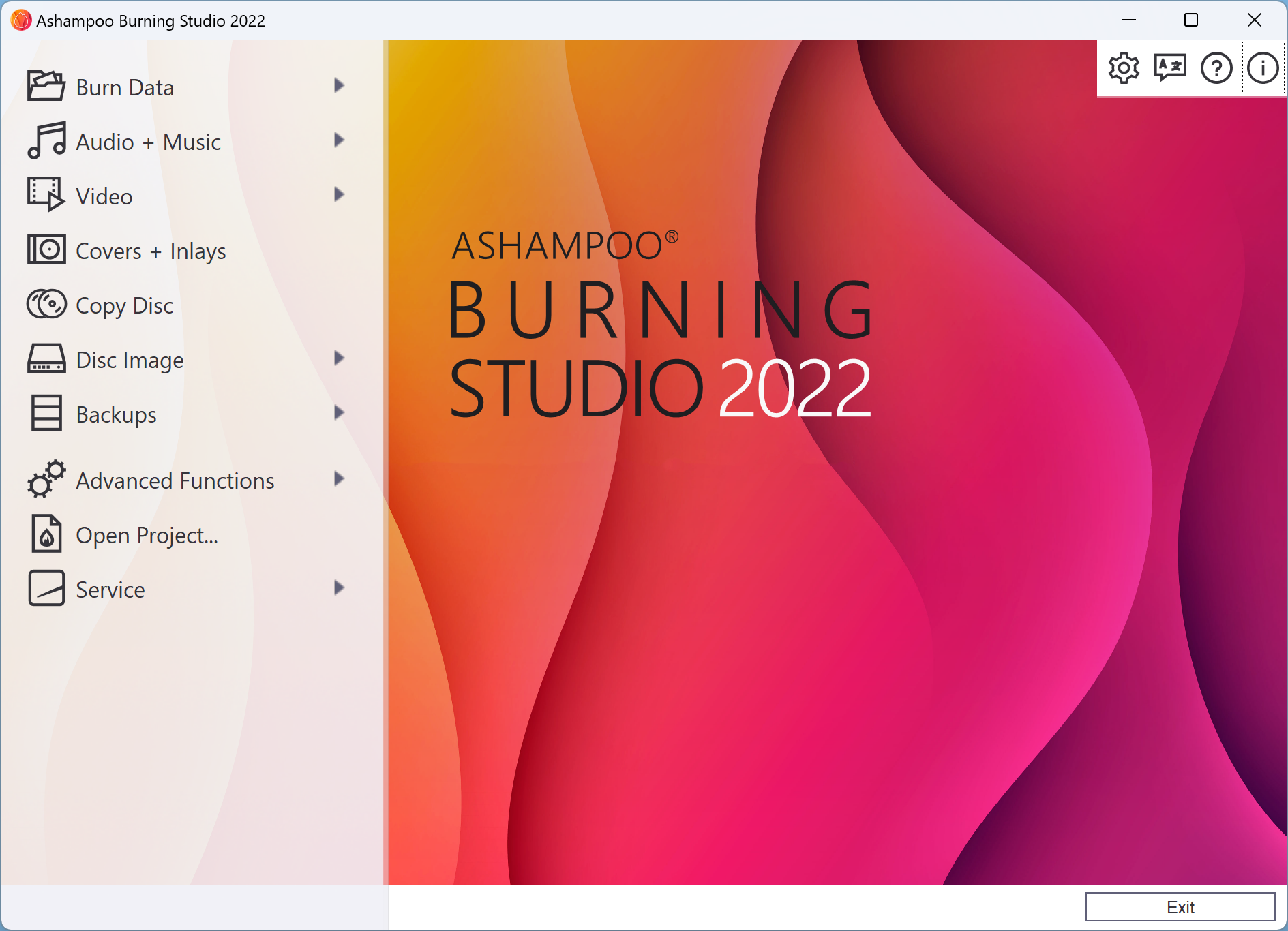 While Burning Studio 2022 is actually priced at $29.99, Ashampoo is offering it for free. With this software, you can easily burn movies, music, and files to a recordable disc. It also creates stylish CD covers and inlays, extracts music from CDs, and backups data.
Burning Studio 2022 is powerful disc-burning software for CDs, DVDs, and Blu-ray discs. You can burn audio, video, and files to BDXL, M-Disc, and other recordable media with the built-in disc-ripping tool. Audio files can be converted into custom audio discs with customized covers and inlays with the built-in disc ripping tool. During ripping, playlists can be automatically generated for easy playback. If data can't fit on one disc, it's automatically spread across multiple discs, so it's easy to burn whole collections of photos, documents, and music.
You can download Burning Studio 2022 here.